How to Sell on Amazon: The Ultimate Step-by-Step Guide with Robyn Johnson
Learn how to get started and successfully launch products on Amazon with Robyn Johnson - one of the US' leaders on the topic of selling on Amazon.com, who started with $100 and in 4 years grew her business to the seven-figure mark, now focusing on brands generating $100,000 - 5,000,000 a year in e-commerce.
Who is this сourse for?
If you are thinking about selling products on Amazon, but aren't sure where to start, then this course is for you. Robyn will go over all the basics of selling on Amazon so you can hit the ground running. The course is for people who have just opened an account and it gives them the basics they need to begin selling on the Amazon platform.
What you'll learn
Thinking about selling products on Amazon? This free course will give you all the basics you need to understand how to start selling on Amazon.
Earn Your Certificate from Semrush Academy
Semrush has been recognized by the search community across the globe, winning several accolades as the best SEO software suite. Learn more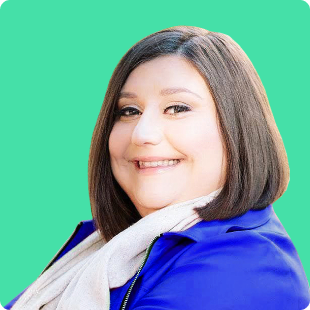 Robyn Johnson
Robyn Johnson is a world-renowned Amazon consultant and expert and SEO of Marketplace Blueprint, a marketing agency specializing in marketing on Amazon. She has the trust and respect of the Amazon reseller community for providing no fluff, high-quality, and accurate coaching and coursework for the Amazon marketplace.
Course Structure
Opening Your Amazon Seller Central Account
Learn everything you need to know to open your Amazon Seller Central account and become verified.
A Tour of the Amazon Seller Central Platform
A quick tour of the Amazon Seller Central Platform and where to find all of the important information you will need when selling on Amazon.
The Anatomy of a Listing
Robyn will show you what an Amazon listing consists of and best practices to help you sell more products
How to List Products on Amazon
Learn the basics that you'll need to know before creating listings on Amazon.
Listing Against Existing Listings on Amazon
Find out how to list your product on Amazon when there is an existing listing. Robyn will show you step by step what you need to do to make sure your listing matches.
How to Create a New Listing on Amazon Seller Central
In this lesson, Robyn will discuss what you need to create a new listing from scratch on Amazon.
How to Successfully Launch a Product on Amazon
Discover what it takes to successfully launch a product on Amazon with reviews, incentivizing buying and how to drive traffic to your listing.
The Importance of Split Testing Your Amazon Listing
Learn how to successfully start split testing your listing with different copy, images and ads on a regular basis to make sure you are maximizing your conversion rate.
Parent-Child Variations on Amazon
Understand parent-child variations on Amazon and how you can use variations to get more sales.
Amazon Special Programs - Giving Your Product An Advantage
Discover how special programs on Amazon can help maximize your sales, get more reviews, and expand your marketing.
The Role of Reviews on Amazon
After this lesson you will understand the importance of reviews for your product, and what you can and can't do to get more reviews.
Keeping Your Listing Active on Amazon
Learn how to keep your Amazon account healthy and what metrics you need to track to make sure Amazon won't suspend your account or remove your listings.
Start the Course
Take your knowledge to the next level by completing this course, which is packed with strategies you can start implementing right now.