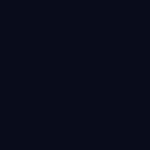 Chez Digitalised, nous avons l'art de trouver la croissance où elle se trouve. Nos experts maitrisent les outils les plus innovants et les plus performants du marché pour répondre à toutes vos problématiques digitales : acquisition, rétention, transformation, vente, viralité,... Et ce, quelque soit votre secteur ou votre taille.
Nous intervenons sur l'ensemble du parcours client dans une recherche de performance accrue. Vous pourrez ainsi générer plus de prospects qualifiés, augmenter votre taux de transformation et conquérir de nouvelles cibles grâce au travail intensif de nos équipes; dans une adaptabilité continue.
Nous cultivons de fortes valeurs en interne, qui sont précision, innovation et performance + un ADN entrepreneur très fort, qui nous positionne comme un réel partenaire de nos clients puisque nous comprenons les enjeux et les besoins de croissance.
Digitalised opère les différents services suivants :
SEO
Google Adwords
Mailing automation
Nurtering et CRM
Facebook Ads
Instagram Ads
Linkedin Ads
Influence
Audit et conseil sur toutes les problématiques digitales
Pour finir, comme on le dit souvent en interne : "Faire un site web ne nous intéresse pas. En revanche, concevoir un site web avec des objectifs chiffrés nous intéresse fortement."
Semrush assistance
We can help you with Semrush.
Pricing model
Hourly rate

Retainer

Project-based

Commission

Value/performance-based
Geographic focus
Belgium

Switzerland

Europe, the Middle East and Africa

United States

United Kingdom

France
Contact Digitalised
By clicking 'Send message', I agree to submit my contact info for further storage and processing.
Need more information?
Need more data before you can make a decision and reach out to an agency? Please share your thoughts and suggestions by dropping a line at agencies@semrush.com