I think, by now, we can all agree that a great content marketing strategy is vital to your brand.
According to the Content Marketing Institute, content marketing leaders get 7.8 times the site traffic of those who don't make good use of content.
That said, the challenge is this: how can you get your content stand out amidst the endless stream of content being published online?
Here, I'll show you ten examples of brands that drove real growth with their content strategies. Some of these companies are old, while others are new. In either case, they're sure to give you the creative inspiration needed to drive your own brand's content strategy.
GoPro
What differentiates GoPro from its competitors? Not only does it sell some of the world's best video cameras, but it also seem to be one of the best brands in social media.
Its secret? GoPro does a great job of partnering with talented content creators and sports enthusiasts to create videos that make viewers stop and stare.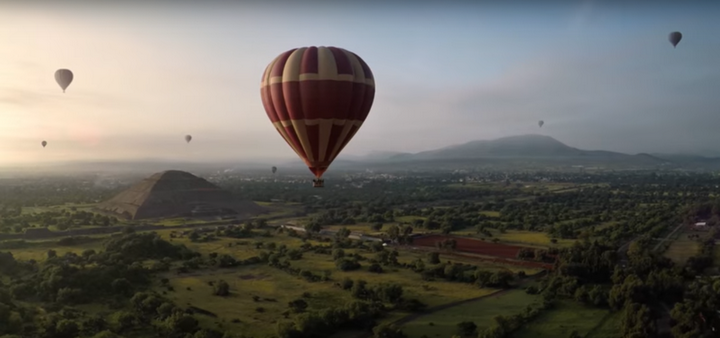 On top of that, GoPro generates thousands of pieces of user-generated content from users who upload their action videos online.
These clips are edited or combined by other users to create " People are Amazing" videos, which help GoPro leverage free promotion and free content without breaking a sweat.
Casper
All mattresses look the same, and buying one can be a massive headache. This creates a unique challenge: how do you create an interesting content marketing strategy out of something as boring as a mattress?
Turns out, you'll find a lot of ways, once you think outside the box.
The Casper mattress company has created a massive online following with its sleep-based blog, Van Winkle. Research-backed articles about how sleeps affects our lives or tips for hotel room hacking automatically make it a part of its users' daily must-reads.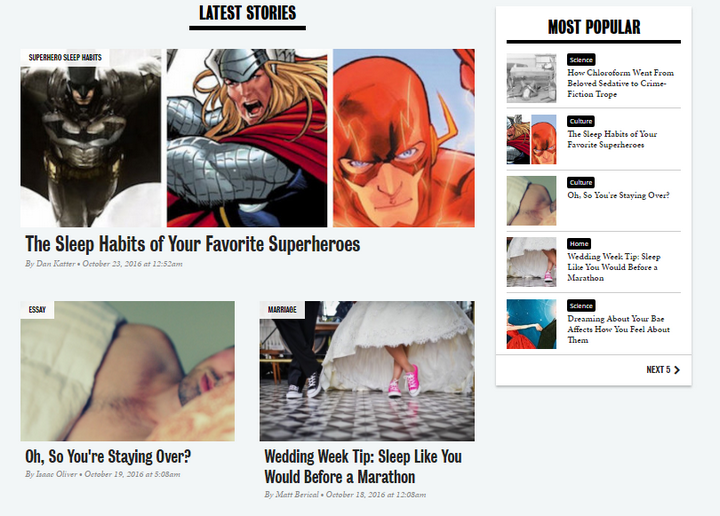 Adobe's 99u
Adobe knows what its consumers need, and it goes the extra mile to keep them up-to-date. Through its 99u blog, the brand offers timely articles on design trends, news, and advice from industry experts.
Beyond that, Adobe has expanded its content marketing efforts with podcasts, print magazines, bestselling books and even a conference series, creating a thriving social community with strong brand identification.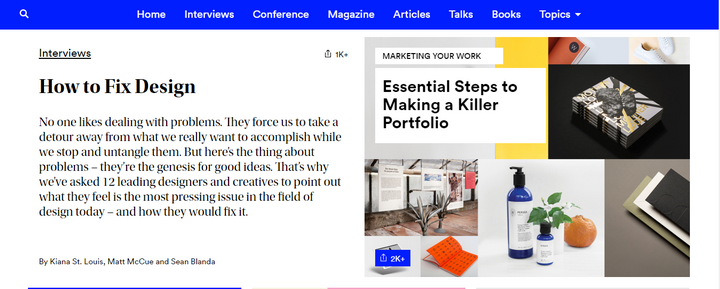 Invision
Invision specializes in creating content that helps designers reach their full potential.
On its blog, the brand offers a huge variety of articles about career development, design innovation and tips for working as a UX designer - basically, it's everything designers need to know to thrive in any situation.
The Chromologist
This wallpaper supplier takes creativity to the next level, earning its spot on this list because of the way The Chromologist has positioned itself as an industry expert - not just on paint, but on everything related to color.
All of the articles on The Chromologist relate color to home design, literature, food and fashion. The brand further cements its authority by sharing interviews with industry experts, as well as tips on home decor topics such as choosing colors for various rooms.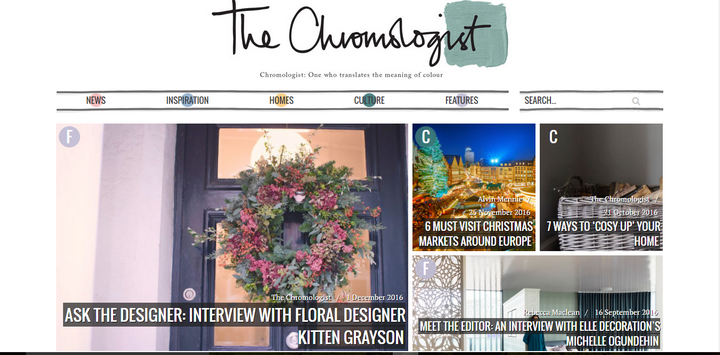 Even better, take a look at the brand's Pinterest board, which features a great curated collection of rooms that'll appeal to every design enthusiast.

Marriott
You might not think of Hollywood-style movie development when you think of Marriott, but one of the ways Marriott stays at the top of its game is by producing beautiful films, leveraging their hotels as the main setting.
In the short film " Two Bellmen", the protagonists use their epic karate skills to stop a robbery in progress at the JW Marriot Los Angeles Hotel. In another, " Business Unusual", two executives pitch a client and wind up battling to win the account.
With a combined 12 million views for these two films alone, it's clear the hotel chain will stay on people's radar.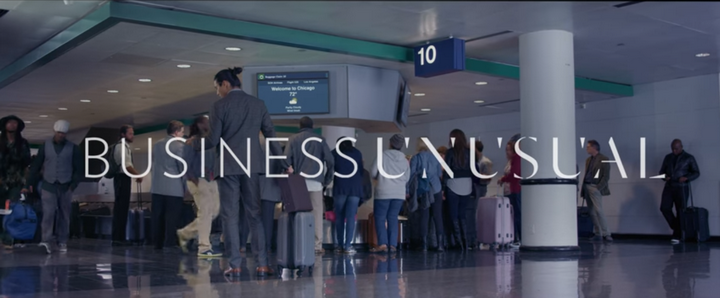 Denny's
Denny's is definitely a champion when it comes to millennial marketing, promoting their products with witty puns on Twitter and irresistible food porn on Instagram.
Denny's content is authentic and funny, so it's no surprise that their customers love to share it. The brand's 74.5k followers on Instagram and 330k followers on Twitter, as of this writing, are a testament to its success online.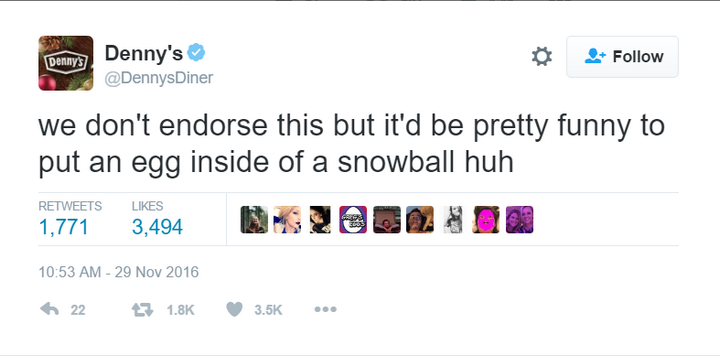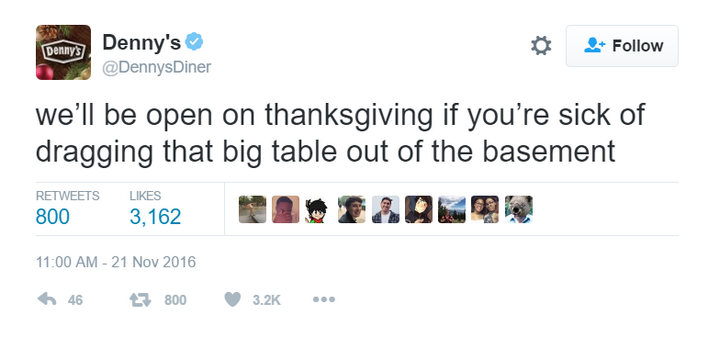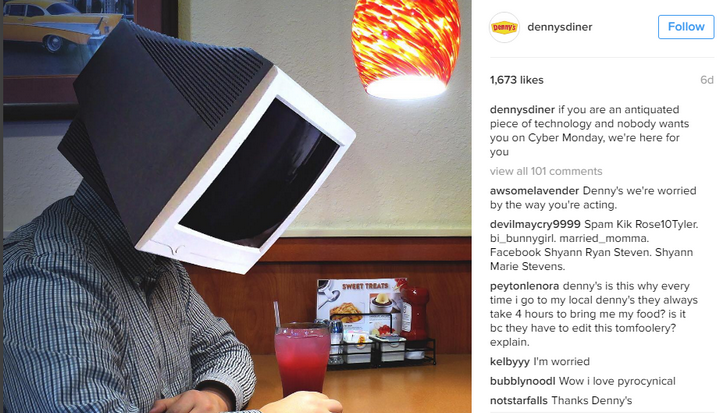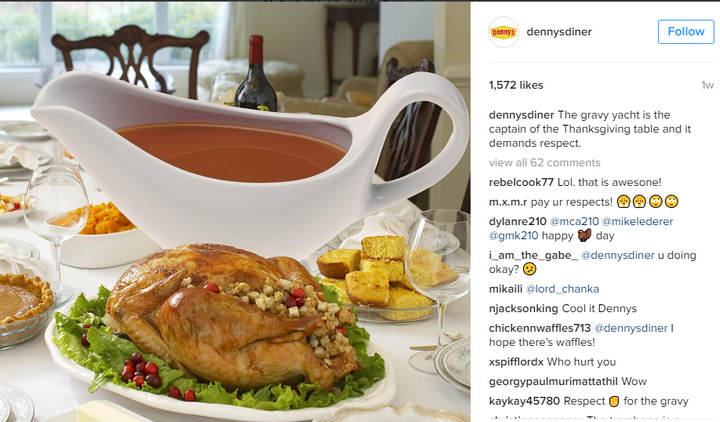 Burberry
As one of the world's most prestigious fashion brands, with a 150-year reputation, you'd think that marketing wouldn't be a top priority for Burberry. But in fact, the brand continues to partner with top tech companies to produce innovative content for its campaigns.
In its Burberry Kisses campaign, the brand collaborated with Google to promote its beauty products using image capturing technology that allowed participants to send personal messages - sealed with their virtual kiss - to anyone in the world.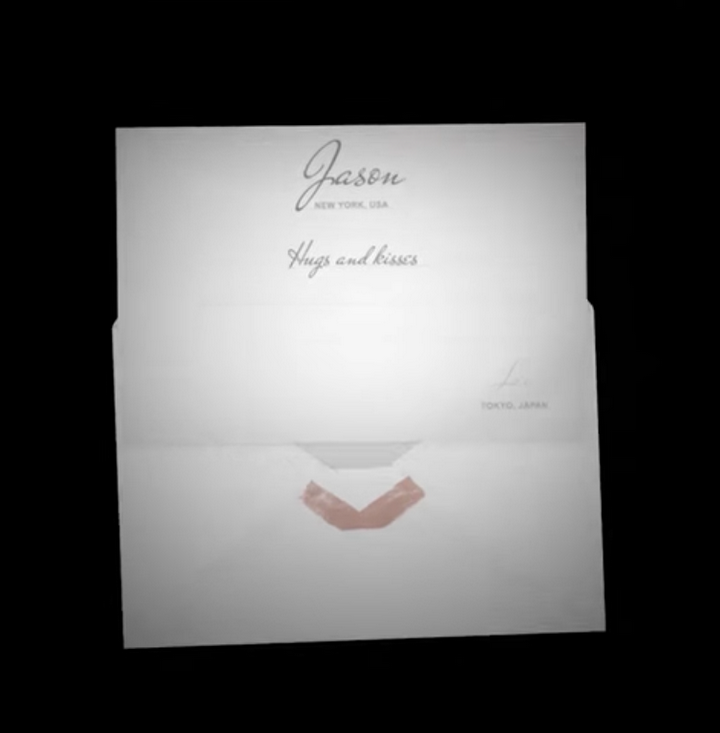 Recently, Burberry also used Snapchat to offer a sneak peek at its Spring/Summer 2016 collection.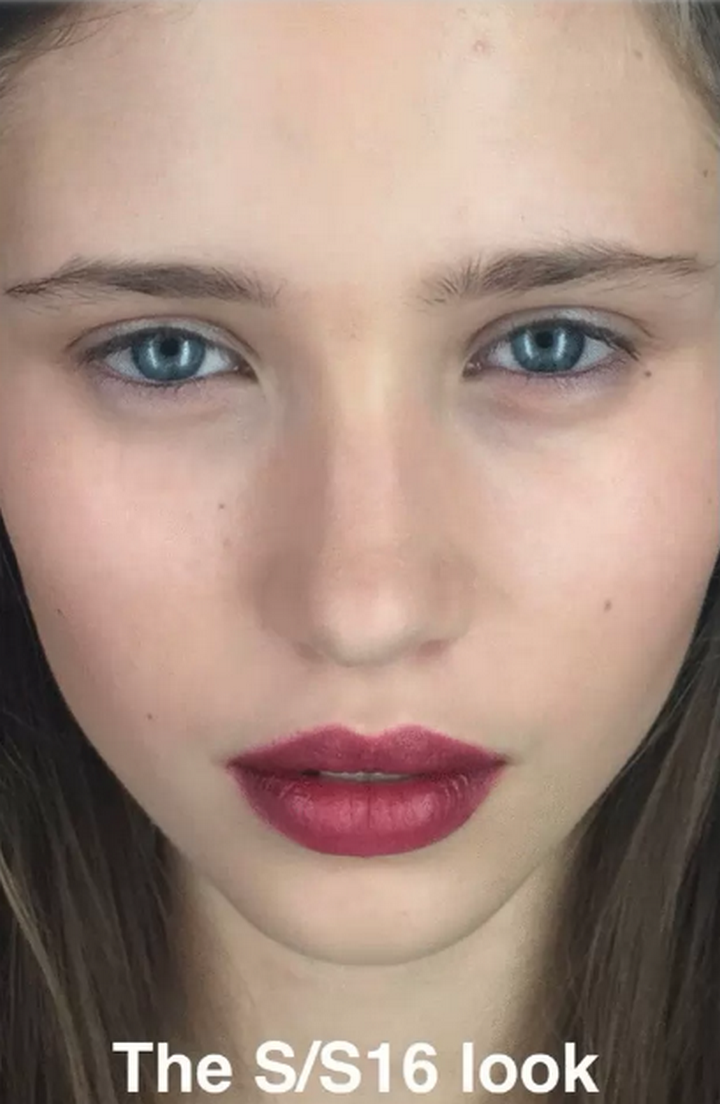 It isn't everyday that you see fashion mainstays making a go of it on social media, and Burberry manages the perfect balance of informative and promotional.
Intelligentsia
If you want to create the perfect cup of coffee, look to Intelligentsia: the brand's brew guides are a great example of relevant and actionable content.
A closer look at the guides reveals easy-to-follow, detailed instructions, step-by-step illustrations and stunning photographs - all of which help users who are desperate for their daily caffeine fix.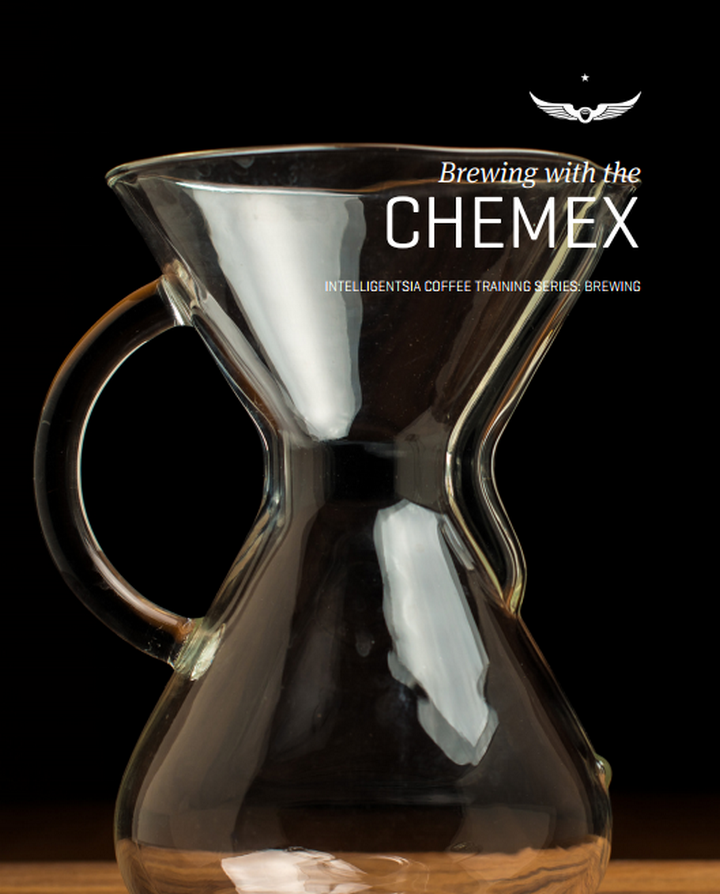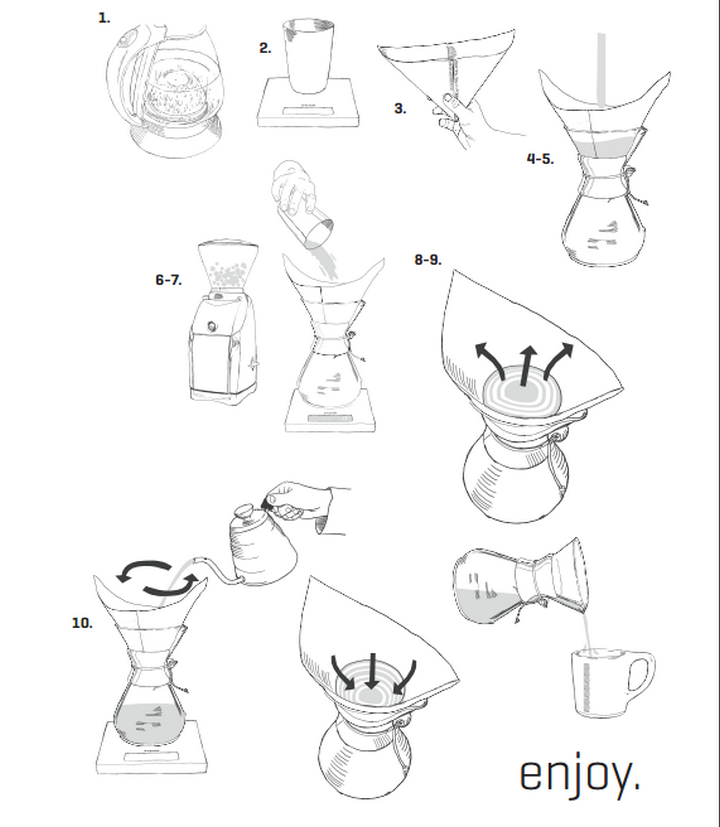 Intelligentsia's content strategy sets it apart from its industry, inspiring customers to share the company's content across online channels such as Reddit and Vimeo, among others.
Benefit Cosmetics
When it comes to successful online video content, Benefit Cosmetics takes the cake. Its video series, Tipsy Tricks, features hosts that casually chat with their viewers on life and fashion, while also showcasing how to use and apply their various makeup products.
Benefit drives engagement further by answering viewer questions in the comments section and encouraging customers to share what they think.
With these brilliant brands as your guide, get ready to level up your content strategy for 2017. If you're serious about doing so, you'll see the benefits in terms of new followers and unparalleled authority in your industry.
Got another brand you'd like to see added to this list? Drop me a note below sharing your suggestions: