Are you overwhelmed? Do you feel like you need to be everywhere all at the same time? Do you start to wonder if anyone even cares about your tweets, posts and pins?
Welcome to the new age of digital marketing.
The good news is you're not alone. With hundreds of millions of current and potential customers spending hours every day online chatting, searching and making purchasing decisions, marketers everywhere are trying to get their message heard, stand out among the noise and reach the right people.
The bad news is achieving that is getting harder every day what with new social channels constantly joining the scene, and the existing networks seemingly changing the rules (or at least their algorithms) on a regular basis. Not to mention our competitors are out there, too, often beating us to the latest infographic, clever social promotion or top follower count.
Is there an end in sight?
The answer is no. The digital ecosystem is only going to increase in complexity, size and noise.
The solution for you is FOCUS. You do NOT have to be everywhere. In fact, spreading yourself thin is only diluting your message, your reach and your budget. Being everywhere is not a social media strategy.
And as you are focusing, use your experience, market best practices and, most importantly, data, to show the logic and strategy behind your focus.
10 Steps to Improved (and Focused) Social Media Marketing
Step 1: Separate Personal from Professional
Too often, I see social media managers going to networks they know best. For example, let's say you just love Instagram. Or maybe you're all about Snapchat. That's great, but that doesn't mean those networks are right for your business.
Also, as you focus your social media strategy, you also want to make sure you are clear on your personal social media personality and voice and your role as the company social media spokesperson. Your company voice needs to be consistent with your company's brand, not your personality.
Your social media voice needs to speak to your customers and community, not your best friends (unless they happen to be the same, which rarely is true).
To express your personal voice, have your own personal handles, and keep those maintained. But keep the handles, personalities and branding separate. 
Step 2: Identify Where Your Target Customer Is
Hopefully, you already have a solid marketing plan with your target market, customer and personas. Use this work to focus on social media channels that align with those targets. There is a ton of widely available market research to help you learn which social networks attract which demographics.
For example, if you are targeting the Latinx market, research has shown Instagram is a key focus for you. Going after middle-aged moms? Then, start pinning your way to market success. B2B techies? Stick with Twitter.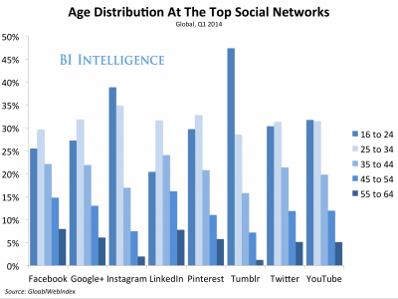 And if you can't find what you need, do your own primary research with as many of your own users or customers and similar titles, geos and other characteristics to figure out where to focus.
Step 3: Identify Where Your Competitors Are
Chances are your competitors are also trying to reach your customers, so seeing which social networks they are focused on is also important. In addition, you want to make sure you are tracking your performance on those networks against the competitors and even related market leaders.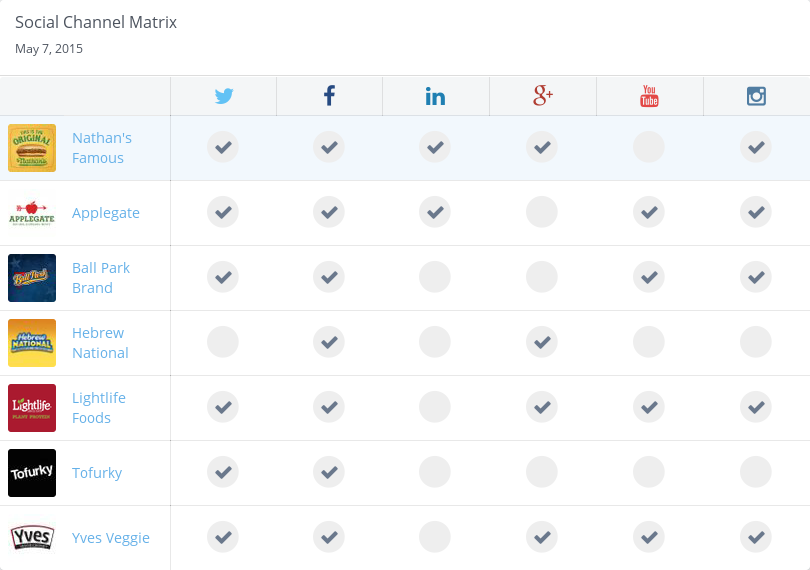 In this competitive landscape for major hot dog brands, there's a scattering of presences across six networks, but everyone is on Facebook, and mostly Twitter.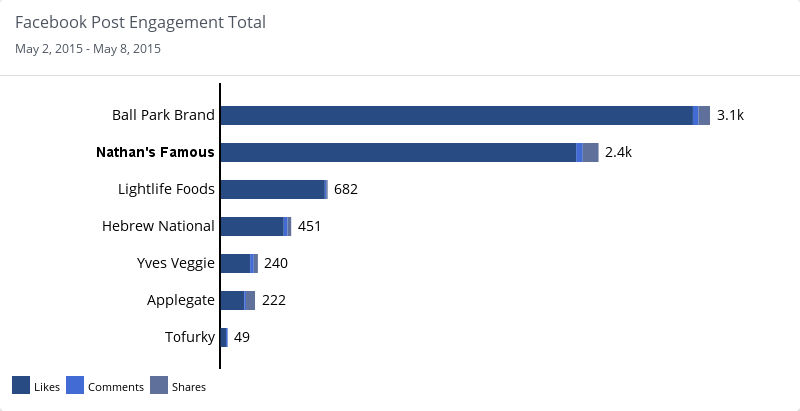 Not only does this help you with focus, it helps you improve your social media content and engagement, as you can learn from others what's working and what's not working.
Step 4: Use Market Best Practices and Data
As I mentioned above, there is so much rich research and data out there for you to leverage, so you don't have to recreate the wheel. Also, third-party data enables you to validate your decisions as well as justify them to your boss, if needed.
What we've seen with our own primary research is, in spite of hundreds of social networks out there, Facebook and Twitter still rank as the top two overall with marketers worldwide.
Step 5: Establish Your Plan and Priorities
Once you've done all of your research and gathered the data to back it up, put your plan together.
The key here is focusing on quality, not quantity. Here's a really simple grid you can create to show your priorities. If need be you can add a "why" column to explain why this is a priority for you.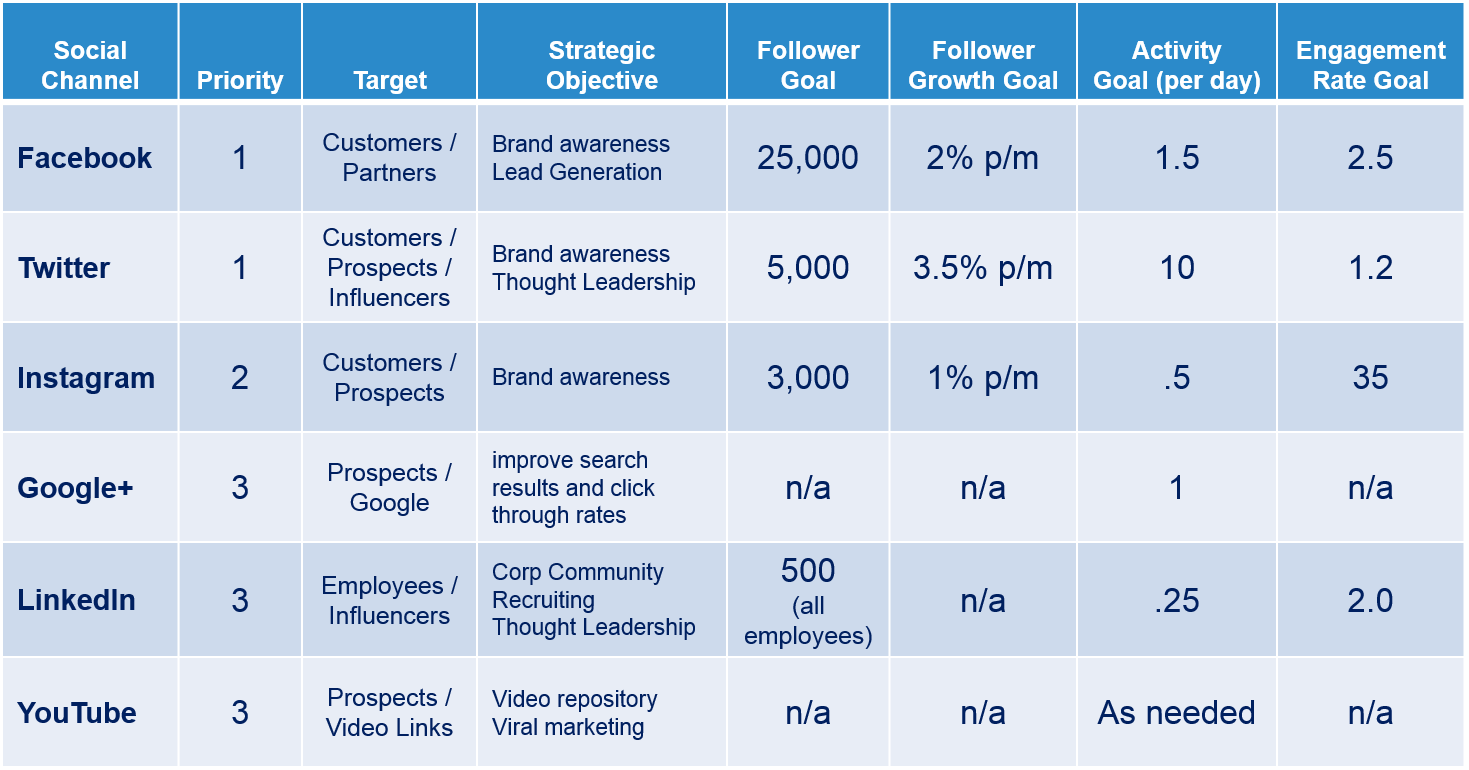 By including something like this that clearly shows your #1 priority channels, you are setting expectations for your team and thereby helping ensure greater success.
Step 6: Do a Resource Reality Check
A critical part of the equation comes down to dollars and people. If we use the above grid, and you are recommending focusing on Facebook and Twitter, do you have the resources to do both of those well?
Do you have someone focused on social media or is spread out as a "part time" gig across your team? And please do not tell me the intern is handling it.
Do you have budget earmarked for social media, both organic and paid? If not, can you get budget?
All of these questions need to be answered before you finalize your plan, so you are not setting yourself up for failure.
Step 7: Integrate Social Media with Overall Marketing Plan
It amazes me how often I see social media operating in a vacuum, without a clear connection or integration with other parts of marketing. Social media is a critical component of your integrated marketing program and should be moving step-by-step with your public relations, SEO, SEM, blog, content marketing and all other parts of your plan.
As you do your integrated marketing plan and calendar, or if you just have a content calendar, include social media in that to ensure alignment and optimized impact!
Step 8: Set Metrics for Success
Part of that integration should be having social media metrics as part of your overall marketing scorecard. But if you're the social media manager, set your metrics regardless.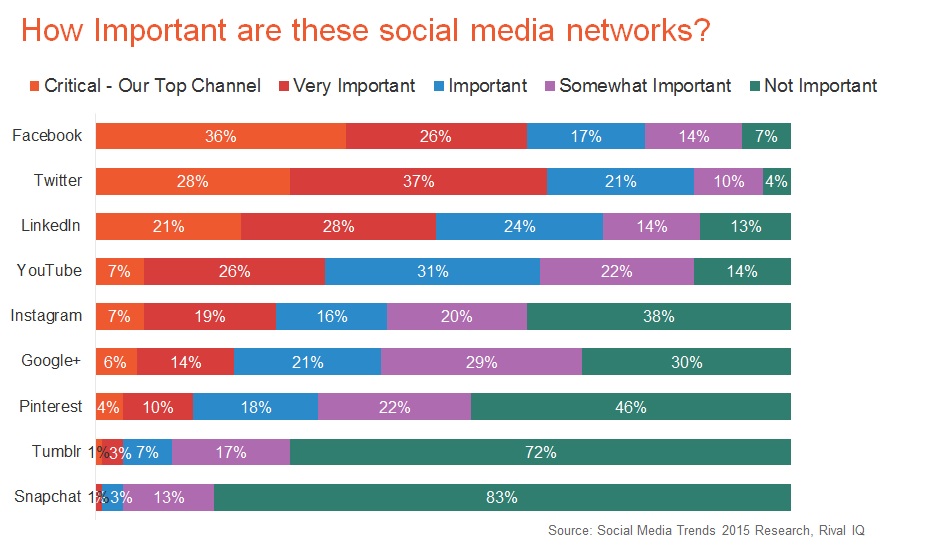 The top two metrics for marketers are Conversion to Revenue and Social Media Engagement. Tie your metrics to both of those if you can.
What does success look like? I believe the most important social metric you can measure and report on is engagement, as it shows that you are actually building community on social media, rather than just doing activity or output. But if you're just starting out, you might want to set metrics around followers and activity, and then add engagement once you've built a large enough foundation.
Also, some of this is based on the market. Go back to your competitive benchmarks to make sure your success is contextual based on the reality of your market.
Importantly, the more you can show direct impact on the business, the better. For example, you could show how much web traffic is coming from social media and what the conversion rate is from that traffic to demo or sign-up.
Step 9: Report on Your Successes and Learnings
Maybe you have an awesome CMO or manager that touts you. But either way, include reporting as part of your processes. Set weekly, monthly and quarterly reporting cadences based on what you think the marketing team and business want/need to hear about social media.
And be sure to send immediate email "alerts" when something happens that is noteworthy on social, making you the source of market and competitive intelligence. Did one of your competitors just make an announcement and it's blowing up on Twitter? Make sure your execs know. Is one of your posts really going viral? Make sure everyone knows so they can keep the conversation going and further extend the reach of the post.
Step 10: Follow Agile Process & Keep Improving
I'm a big believer in agile marketing.
Focusing on quality is not about being perfect from day one. It is about focusing on what matters, and then continuously learning and improving your social media marketing based on those learnings.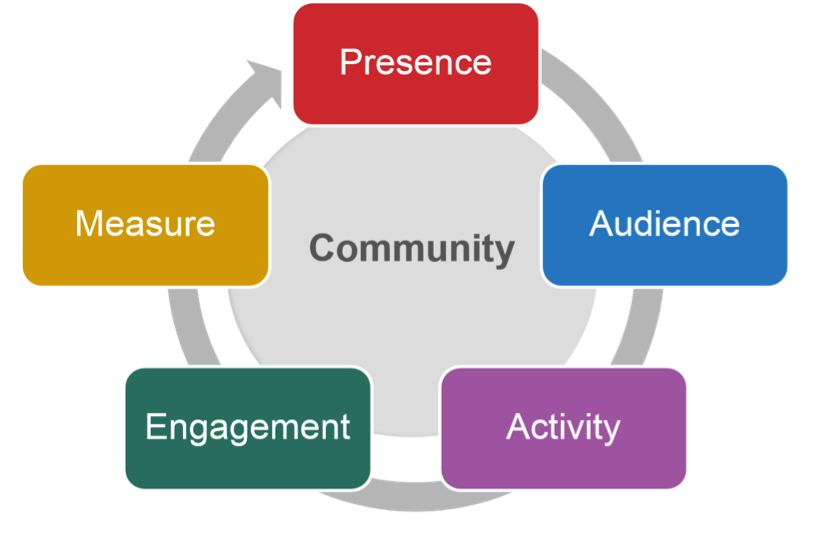 Focusing is Strategic
Too often, marketers are bullied into thinking they need to be everywhere and do everything. But to prove why your focus is the right thing, be prepared to provide the data and analysis that shows it. Your "gut" is a good start, but it's not enough.
I hope these steps help you. Please share other best practices you and your team use, so we can help each other!
Attend the Webinar
And to get more information about these steps and other advice, I hope you'll join me for the upcoming Semrush webinar on this topic: Social Media Channels: How to Focus Amid the Chaos, May 12 at noon ET.