Listen!
Do you hear it?
Listen closer.
That sound? It's the sound of your audience telling you what they want.
What do they want? Listen closely, and you'll find out.
And when you listen, you suddenly have a plethora of content topics that can help you create expert pieces that your audience really wants to see.
How can you really truly listen to your audience? Let's take a look!
Why You Need to Really Listen to Your Online Audience
Writing content that brings in and connects with audiences is absolutely vital to your content marketing. Yet, so many content pieces take part in tone-deaf marketing.
Tone-deaf marketing, according to Michal Andrews at Story Needle, is when a company produces cringe-worthy content without taking their clients into consideration.
Your audience is always going to tell you what they think, and if you don't change up your tactics, you'll fall prey to tone-deaf marketing, yourself.
You really need to listen to your online audience to avoid coming across as tone-deaf, creating excellent content your audience will love and share. But how can you do that?
I am going to take a look at some great ways to ensure you're listening to your clients!
10 Incredible Ways to Ensure You're Really Listening to Your Audience
As you take steps to avoid tone-deaf marketing, make sure to implement some of these awesome steps to have stellar content. Listening to clients will really improve your content marketing strategy – trust me.
1. Find Great Questions on Quora
Quora is an incredible tool. You can ask questions, answer them, or find both questions and answers from others. And it makes for a great listening resource, too.
Search this excellent resource for questions within your own industry to see which questions your audience has. You'll be able to answer them both on Quora and your own business's blog.
When using Quora to answer questions, make sure you always back up your answers to show that you are, in fact, knowledgeable. This will also help people believe you are genuine and truly willing to help.
It will also convince them to visit your site and trust you as a seller.
2. Head to Udemy and Locate Top Selling Courses
Online classes are a huge hit right now with several great resources out there. One of these is the awesome Udemy, which gives you access to great classes plus lets you teach.
These courses can teach you quite a bit within your industry and help you learn what it is your audience wants to see.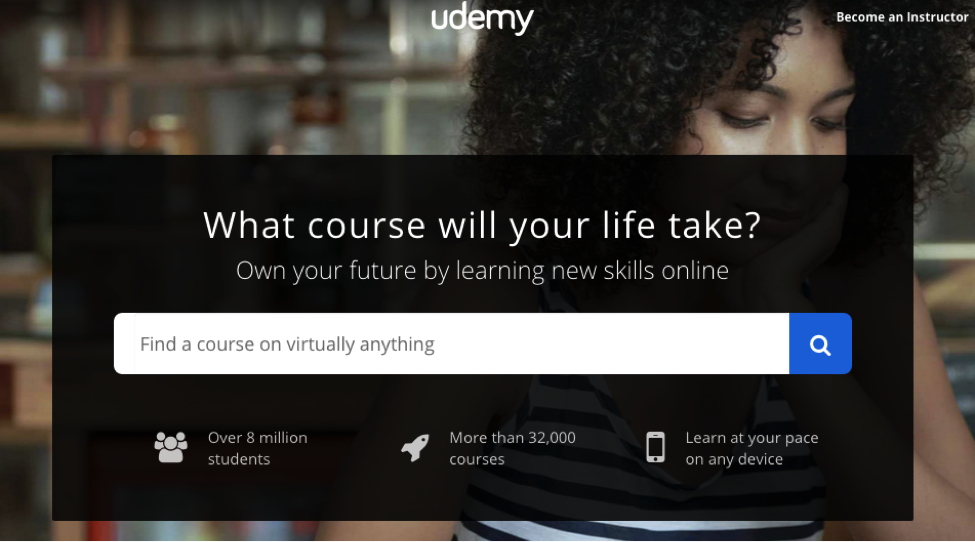 First of all, you will be able to see what others within the classes are interested in. Second, you'll get to learn from some pretty great leaders.
3. Answer Questions Your Audience Specifically Asks 
Audiences like to ask questions, which means this is the prime chance to listen and give them valuable content.
When you see your audience ask a question, take the time to answer those questions specifically. You can do this through an FAQ blog or feature one new question and answer a week to help your audience feel heard.
[Tweet "When your audience asks questions, it's time listen and give them valuable #content."]
Gather your questions from emails people send in, things people directly ask you on social media, and even questions you hear in your store or at conferences.
4. Pay Attention to What They're Saying and Asking on Social Media
Okay, you get it – when a client asks a question, you answer it. But, it doesn't seem that simple because you just can't find where they're asking the questions.
There aren't any blog comments yet, and you might think that is the only place you'll see audience questions. However, it isn't!
Social media is integral when it comes to listening to your clients, hearing what they're saying, and actually addressing their questions and concerns.
Hop on your platforms, and take a look at what your followers are talking about. Put them into Twitter lists to simplify this, and then create excellent content to share on all social platforms.
5. Utilize Google's Awesome Google Alerts Feature 
Kissmetrics points out some excellent free Google tools that work swell for marketers, and one of these is Google Alerts.
This feature is great because you can plug in a few of your keywords and get great curated content from industry leaders. Industry leaders are always finding great ways to reach out and can provide some excellent inspiration when it comes to listening to your audience.
6. Find Discussions, Observe, Interact 
What are some of the top sites within your industry? Do they provide forums for the people you are targeting? Great!
Take this as a chance to find what discussions your audience is having, and observe what they're saying. This is a great way to listen to your audience easily.
In fact, you can also interact with your audience via those forums – just make sure you know forum rules about advertising or promotion first. If you can't promote, then just interact like a real, genuine human being.
7. Send Out Surveys for Your Audience to Complete 
Surveys are yet another excellent way to find out and listen to what your clients and audience want to see. They'll be more willing to be honest and open on a survey, helping you get the best answers.
You can do surveys through multiple platforms, including creating your own with something like Google Forms. It'll store all the answers and questions, helping you easily search through and find out what your clients want.
If you're afraid your clients won't complete a survey, then give out an incentive for completing it. You can give a coupon to your products or services, free ebooks or materials, or anything else you think will be perfect for your clients.
8. Create Buyer Personas to Help Refine Your Process 
A buyer persona is excellent for so many companies, and it can really help you refine your approach and create excellent, client-centric content.
There are several steps you can take to ensure you have some awesome personas. Some of these steps, according to Lindsay Kolowich from Hubspot are:
Gather personal demographics of your audience. (Age, gender, approximate location.)
What is their career path?
What industry is their employer in?
What does a typical day look like for the client?
When you've established answers to these and create a stellar persona, you will be able to find out more about your audience. Then you will be able to create content that they not only want but also need.
[Tweet "Fill the gap of #content that is missing the target, and hit your audience where they're at."]
9. Do Some Handy Market Research
Do a little extra digging to find out more in-depth answers about what your audience wants.
Market research can really help you make sure you are truly listening to your audience and knowing what they want from your business.
When you do market research, you get the opportunity to learn more about your target audience. What do they like? What are their favorite sites outside of social media? What are their perceptions about your type of products or services?
Becoming an explorer and learning about your audience can answer all of these questions.
10. Pay Attention to How Your Audience Interacts With Existing Content 
Do you clients interact and engage with your content? Why or why not?
If they aren't engaging, it could be that you're missing the mark and writing tone-deaf content or it could mean your content needs to be more exciting.
You can create powerful content that connects emotionally with your audience to help improve interactions. It'll make your posts more enticing and can get you one step further from being tone-deaf.
However, if you are getting interactions, you need to see why and on what. Clients are going to interact with content they feel is written for them. If your content doesn't listen to your clients' needs and wants, then they're going to move on.
When you look into their interactions, you can easily gauge what they want to see, helping you create and curate more relevant content in the future.
Tell Me What You Want, What You Really, Really Want
When you listen to your audience, you learn exactly what it is they want to see, helping you create the best content and products for them. As you start listening more and more to your audience and creating excellent content, you will see some pretty incredible results.
Follow these expert steps and you'll see that hearing what your clients want will get easier, and then you'll be able to step into action and show your audience you're really listening.
Do you want excellent content that really reaches your clients' eyeballs and sinks into their busy brains? Express Writers can help!
Let us know about your content challenges in the comments below.