Influencer Marketing does not need to be expensive... but you should take the right approach.
In my humble opinion, Influencer Marketing can be done in 2 ways:
You have a large budget... and it is enough. 
You do not have a large budget, but you have the knowledge, you are passionate about your business, and you know how to build mutually beneficial relationships with others.
In this article, you will learn amazing ways to advertise your business through influencer marketing if you have a limited budget or even no budget!
My 5 top strategies to reach out to influencers if you have limited budget are:
1. Try guest posting for influencers.
2. Attract influencers with group roundup posts.
3. Offer influencers free products or services.
4. Give influencers free and valuable feedback.
5. Engage influencers with affiliate marketing.
To get you even more great tips, I interviewed top experts to share their expertise on how to do Influencer Marketing with $1000 or less.
Sam Hurley - Optim-eyez.co.uk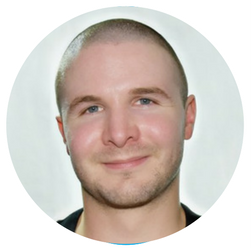 Here are my 6 steps that apply to *any* business model:
#1: I would ensure my website and company branding across Social Media were honed and impeccable.
#2: Personal branding would be optimized in alignment with the above (the 'human' element is more important than ANYTHING else).
Why the above steps? Starting from scratch, you need to convey trust and professionalism for influencers to take you seriously.
#3: I gradually build solid relationships and leverage these connections to gain desirable partnerships with potential influencer partners (only those who are entirely relevant to my niche and target audience).
#4: Once relationships are achieved, I would focus my attention on analyzing how these influencers work and their overall demeanors (not forgetting all surface metrics available).
#5: I would select an influencer who really stands out and reach out with a view to forming a business relationship — *ask them what they would recommend would be the best strategy for the allocated budget*.
They know their audience and potential results better than anybody! Leave it in their hands after initially communicating your goals.
Ultimately, a longer-term relationship with influencers is what really generates a solid return (results compound over time and your brand will become associated with said influencers). 
#6: For this reason, I would reinvest all budget allocated to the initial campaign and continue forging a stronger relationship over time for true ROI.
Shane Barker - shanebarker.com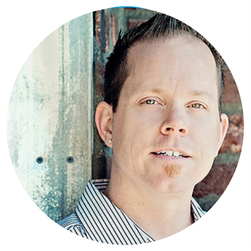 When you are on a limited budget, it is not always viable to invest in influencer marketing platforms and tools. I would use the $1000 to activate a community of micro-influencers. 
To do so, I would need to manually look for influencers, analyze their content, and calculate their engagement rates.
Since Instagram is one of the best platforms for influencer marketing, I would focus my efforts on that channel. First, I would conduct a search for the most relevant influencers using hashtags that are related to my start-up. I would normally also search for branded hashtags of my own brand (or my client's brand). But for a new / unknown start-up, I would search for the branded hashtags of my competitors. 
After I found potential influencers to work with using hashtags, I would check their profiles and content. If they consistently post high-quality content that is relevant to my brand, I would then check how many followers they have, and calculate their engagement rates.
I use Munndy's Influence Calculator to determine engagement rate. But you can also calculate it manually by dividing the average number of engagements (comments plus likes) on a user's posts by the number of followers they have.
That would help me filter my options and select influencers with the highest engagement rates. Then I would reach out to those influencers to ask if they would be interested in testing our product/service. I recommend a platform like Assembly (https://useassembly.com/) for this type of influencer outreach.
I might be able to find some relevant micro-influencers who will promote my product/service without any monetary compensation. If not, I can use the $1000 to pay influencers (likely with a pay-per-post compensation model) to promote my startup. Or I could use the money to connect with and pay relevant influencers on an e-commerce platform like Scoutsee.
If you want to learn more about how to crush your next influencer marketing campaign, you can download my influencer marketing ebook for free.
Dave Schneider - ninjaoutreach.com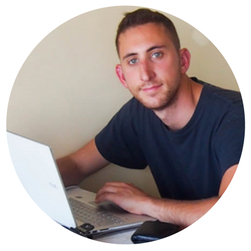 Influencer marketing doesn't have to be that expensive. To be honest, we have never paid for any of the influencers we have worked with, with any money. 
We did offer them benefits, ranging from free licenses, products, affiliate program access, promotions, and any other setup we could agree on, that would be mutually beneficial for the influencers and to us. 
As for the $1k, I would use it to hire an assistant or two to alleviate the burden of prospecting, outreach, and all the other ad hoc tasks that come along with building deeper relationships with influencers—basically just replicating what we have done before, and that worked for us so far. 
John Rampton - johnrampton.com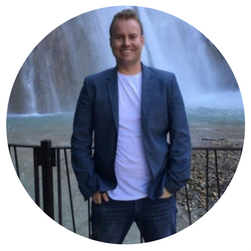 Focus on micro-influencers that are within your niche business as they are more willing to work with new brands and companies without using up your limited budget. In fact, these micro-influencers are hoping to discover the next big thing, so they want you to come to them. While it may take some time on your end, it will be sweat equity to go through your current followers and determine who is doing the most talking about the industry among them.
You can also look at others in your industry and see who is following them and talking actively. Contact them and share what you would like to offer them in terms of sharing information that their followers might be interested in. From there, you can build out your influencer marketing relationships.
Tim Soulo - ahrefs.com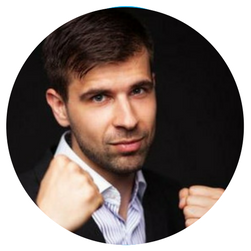 There are two ways to spend $1000 on influencer marketing that depends on how good your startup is.
If your startup is amazing, you don't even need to spend money. Just do your best to connect with targeted influencers and give them your product/service for free. If they happen to naturally enjoy it, they will inevitably talk about it. 
But if you want to spend that budget - print good looking personalized postcards and send them (you can also include candies or something else that might please them). I mean you can invest this money to easier grab their attention.
Now in the case that your start-up is not really revolutionary, your job is to get these influencers to help you make it awesome. And again, you can do it for free. Just email 100 people, and 5 will probably agree to connect with you on a free consulting call. Then implement what you have learned from them to improve your start-up and follow up with your results. You just got yourself a few mentors. And they will be happy to showcase you as their "poster boy."
And if you want to spend that budget - just offer to pay an influencer for one hour of consulting, which can be anywhere from $100 to $1k (or even higher) depending on the influencer you choose. But the key is still to implement their advice and follow-up. This is how you make them talk about you as their success story.
Danny Donchev - Fortunelords.com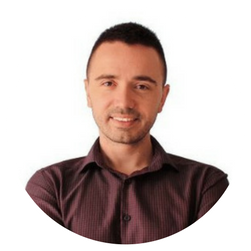 First I want to send a message to all start-ups out there. Guys investing 95% of your resources
into product/service creation and 5% on marketing is not a wise decision.
You are a day late and a dollar short if you bid on this.
You also need resources to spread the word. I think the reason for this misunderstanding is that
everyone thinks he is building the next Facebook, WhatsApp, Uber, etc. Going viral is not given or guaranteed.
But many entrepreneurs are bootstrapping and start their businesses with limited resources.
No fear, I got you covered. Products and services have one main goal. To solve problems and make people's lives easier. If you are on the right track, you will have sufficient knowledge about your industry.
Here is the best way to spend $1,000 аnd get more traffic and clients.
1. Create one or more epic guides for hot topics in your industry.
Plug in your top competitors into SEMrush and find the best keywords they are getting most of their traffic from Google. This will give you heads up what epic guides you can create.
Mention many influencers in your industry and contact them to let them know you mentioned them in your guide.
This will help you to get links and social shouts for free. More about how to find them in a minute.
2. Find influencers in your industry:
The easiest way is to check the backlinks of your competitors.
Check top content for related keywords. You can use simple Google search, EpicBeat, Buzzsumo or Google Alerts
Find people who shared similar content on Twitter
Find people who work in related industries on Linkedin
Contact them and let them know about your epic guide and start-up. If you can afford it offer them a special treat such as free product/service etc
All the steps above can be done for about $200 a SEMrush subscription for one month and a few additional services.
How to spend the rest?
Guest blogging will give you the best bang for your buck. For about $800 you can hire good writers, and you can get 10-20 articles depending on your industry.
Use them to land guest posts on industry blogs and build links to your epic guide/s. This will help you to improve your Google rankings for your target keywords and get more organic traffic in a long run.
Sujan Patel - Sujanpatel.com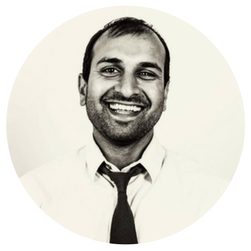 I would give mid-tier influencers a free account to my software and teach them how to leverage it to benefit their business. If I owned an e-commerce store, I would do the same with popular influencers on Instagram or YouTube.
All it takes is a good email and investing time to build a relationship. I target mid-tier influencers as I know those folks are working hard to rise up in the ranks but aren't getting pitched as often, so they will likely agree and promote the product after a few uses of the software.
Jonathan Long - blerrp.com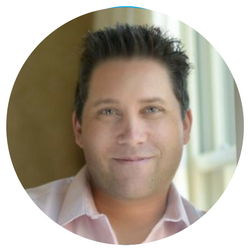 Focus on YouTube Micro-Influencers
With a limited budget, you are going to want to shift your focus to micro-influencers, specifically on YouTube. It is the world's second largest search engine, and you can find influencers that do product reviews for everything -- from consumer products to SaaS applications.
You will want to search for reviews relevant to your industry and your major competitors to identify YouTubers that are potential review candidates. Look for accounts with 20,000 to 50,000 subscribers that upload content on a regular basis and have attractive engagement rates. This sweet spot is typically open to doing reviews in exchange for a product if you are a consumer brand, or a comped account if you are a SaaS application. 
It is important to keep organized during your outreach.
Keep a spreadsheet with all of your details and notes. It is fairly easy to find contact details for YouTubers through their account or via their social media profiles. When you focus on micro-influencers that will promote you in exchange for free product, it will allow you to allocate that $1,000 to shipping charges for the review products, or for a virtual assistant to help you identify and reach out to potential influencer partnerships. 
This approach will deliver a lot more value than paying one or two larger influencers to make a single post. Just like any other marketing strategy, you must test the waters and then scale as you go. 
Alexandra Tachalova - Digitalolympus.net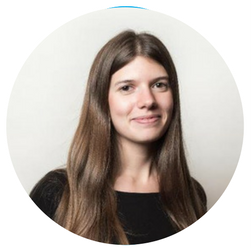 To be honest, I mostly work with influencer marketing on a shoe-string budget, and sometimes without a budget at all. It is important to separate influencer marketing from paid promotional activities like sponsored content because in a lot of countries the latter type of content has to be flagged for the readership as "sponsored". 
I would always recommend well-known strategies that create real results. The first step is to figure out what exactly you require from influencers, whether it is simply being mentioned in their content or receiving a positive review or feedback. Your goals will help you define your strategy. In the meantime, it is always a good idea to start promoting influencers' content on your social media channels, and you should start involving them in your content as much as possible, for example through small quotes in articles. You need to benefit the influencer before asking for something in return. I do not recommend automating your outreach: it will tend to bring negative rather than positive responses. Here's a Facebook post in which I discussed the problems with automated outreach with other digital experts. Personalized outreach is the way to go!
Gil Eyal - Hyprbrands.com
It is the age of micro-influencers, and $1,000 can go a long way, especially if you have an attractive product. The first thing I would do is research influencers that speak directly to your target demographic. You wouldn't spend money on ads in a magazine without knowing who reads it, why would you spend money on influencers without knowing who their audience is? Micro-influencers tend to have a much more concentrated and connected following than bigger names.
Once I found a strong list of relevant influencers, I would reach out to them with in-kind offers of my awesome product. If your product costs you $25 to make and has a value of $100, it might be better to try offering micro-influencers -you can get much more bang for your buck.
The key is focusing on content that can really move the needle. There are two angles. Long-term content - unboxing videos on Youtube that you can use for SEO and will continue to drive traffic over time (make sure the right keywords are in the description!), or short-term content - Facebook videos where your brand is tagged, and you can promote them through the boost button when they convert well.
Lilach Bullock - Lilachbullock.com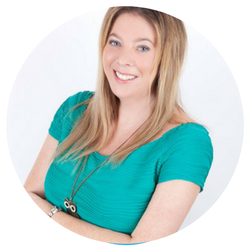 I would start by connecting with micro-influencers, or influencers with under 100-150k followers. They might not have nearly as big a reach as bigger influencers, but if their audience is very engaged, that is what really matters. It is much more effective to reach a smaller, but engaged audience rather than a large one with little (targeted) engagement. Plus, I wouldn't be blowing through my entire budget in one go for a couple of sponsored posts on Instagram.
So, I would find the micro-influencers that my audience is following and contact a few of them to discuss the possibility of a partnership – product reviews, sponsored content on social media and their blog and so on.
Brandon Brown - Grin.co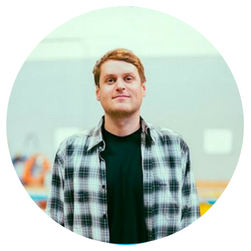 Lead with product & go micro. Identify influencers with under 100k followers, outreach to them at scale and offer to compensate them with your product instead of cash. Spend the little budget you do have on shipping & product cost to drive more scale. Make sure you have proper conversion tracking setup and assign unique, cloaked, tracking links to each influencer. Use the links to attribute the revenue generated at both the campaign and influencer level. Measure the sales ROI vs. the $1,000 you have spent. If you have a great product that is sold online, it will most likely be ROI positive.
Ryan Biddulph - Bloggingfromparadise.com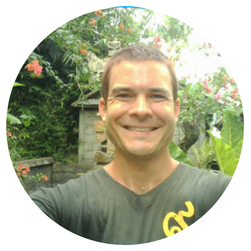 I would dive heavily into building 1-to-1 relationships via email, social media, blog commenting and guest posting. Without spending a cent on anything other than a domain and hosting for my blog, I appeared on Richard Branson's Virgin blog, Forbes, Entrepreneur, and Fox News. How? I commented on influential blogs, I shared rocking content from pros via Twitter and took a genuine interest in these folks. I did not look for anything in return, either. I served. In time, I was served sweet opportunities.