The first rule of content writing is to give people what they came for, so I am not going to ramble on here about how wonderfully my business is going thanks to all of these content tools. The truth is this, website content creation is a cut-throat business, you are in competition with every single human being with an internet connection and that number just keeps on going up.
Aside from the SEMrush SEO Writing Assistant, a free Google Docs add-on which allows you to check your blog posts and website content's SEO value, we thought you'd appreciate a list of some other content editing tools that can be used in conjunction with our own tool. 
So without further ado here are the essential web content writing and content editing tools to polish your website's content:
1. Evernote
Whether I am at the office, at home or out with my family, when I have an idea I can jot it down in Evernote and access it from anywhere. This is the app that I reach for when I wake up at three in the morning with the idea that is going to blow everything else out of the water. If you don't have it then you are wasting your ideas potential.
2. Grammarly
It doesn't matter who interesting your content is, if you have written it so badly that nobody can understand it you are out of business. Grammarly is one of the best content editing tools and I have this little plug-in running on every computer that I touch. It sifts through whatever you are working on and it points out all of your mistakes. And believe me, you are making a lot more of them than you might have expected. I use it for emails and social media when I don't have time to think everything through.
3. Onelook Reverse Dictionary
I am a man, not a machine. I don't have the whole dictionary filed away in my head. Everybody has one of those moments when they know exactly what they are trying to say, when it is on the tip of their tongue but they just can't quite find that right word. That is what this reverse dictionary is for. You type in what you are thinking of and it will give you the word. 
4. Boom Essays Editing
You think that what you have been working on is ready for the web? The people who use the internet are like sharks, any little mistake and they will tear your pretty little article into pieces. Send whatever you have been working on to Boom Essays, they will check it and edit it for you before you dive in. They have saved me from more mistakes than I can count.
5. Asana
If you are doing well enough that you have got a team working with you then congratulations, welcome to a whole new nightmare trying to organize a group of content writers, it is like herding cats. Asana combines all the functionality of a calendar with a job assignment app. Everyone can see what is due every day and they can see who is meant to be doing it. So there are no excuses.
6. Windows Live Writer and Ecto
These are the Windows and Mac versions of a what you see is what you get blog post editor. Blogs are where the people are, if you aren't there with them you are missing out. My team use these online content editor tool options so that everything can be checked over before it gets to the web.
7. Essayroo copywriting
Websites live or die by their content. If you can't cut it on your own then these guys can produce your content for you. Go use some of the other content tools on this list to work out exactly what you want written. Tell Essayroo and they will churn it out for you, cheap and quick. What more do you want? Whenever I have a deadline I can't afford to miss, I call them.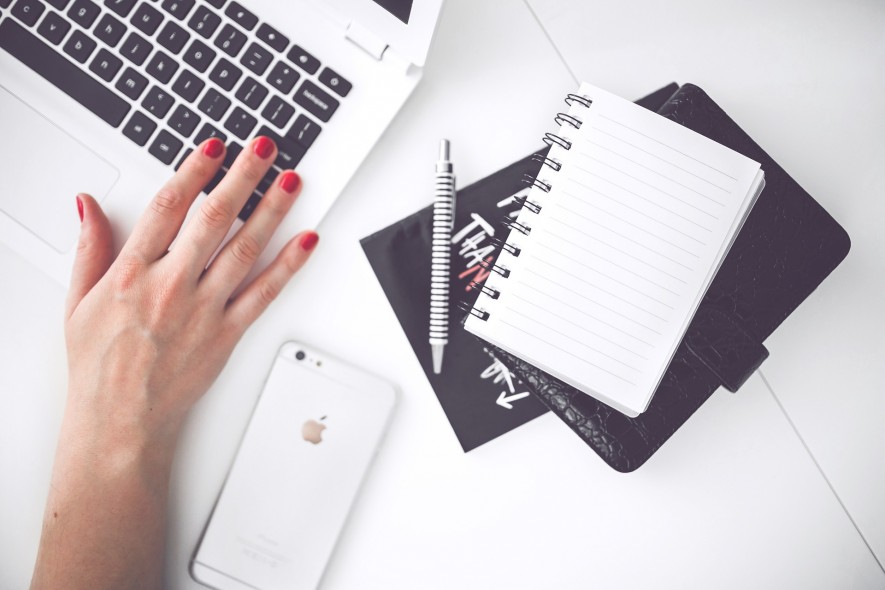 8. Death to Stock
People are dumb. They don't want to read words. They want to look at pretty pictures. This site gives you the pictures. They email me through a pack of pictures to use every month and I can hand them out to go with whatever my guys are working on.
9. Canva
Just having pictures isn't enough. You need to fancy them up with some inspiring quote? This is the free tool that will let you do it. I don't post any pictures without running them through Canva first. I like to use it for those inspirational quotes that you see floating around Facebook.
10. Headline Analyzer
You know your content is great but nobody is clicking through? Might be because your headlines are awful. Throw them in here and you can find out just how bad they really are. I think that I have got the art of writing headlines down but this thing still points out my mistakes. CoSchedule's Headline Analyzer makes it easier to write better headlines, which after all, is a strong part of your SEO and content strategy!
11. Webtrends
This service analyzes how people interact with your content so that you can see where you are doing things right and where things are going wrong. This is the key to how I run my business and one of the most useful content research tools to take advantage of. If I can't see what is happening then how would I know where to focus my attention?
12. Outbrain
You ever wonder who puts all those same clickbait articles on the bottom of every website? You pay Outbrain and suddenly your content is in front of the whole world. It isn't as sweet as getting it there by being the best but it pays just the same so who cares? I've used Outbrain at least once a week since I found it and most days, quite a bit more.
Ready To Edit Your Content?
These are the website content optimization tools that I have used to make my business thrive. Maybe you have some ideas of your own that might work better for you? Be sure to share your favorites in the comments.
Without these tools I wouldn't be able to deliver the best quality content, I wouldn't be able to follow the trends online to make sure I was always ahead of the pack and I wouldn't be able to bang out so many words per minute that it would make my old mother in her typing pool job back in the old days think I was a liar.
I don't have the time to mess around when I should be working. Neither have you.