The success of any business relies on sales. More sales equal more profits. Thus, businesses attempt to boost their sales any way they can. However, most of them go about it all wrong. Contrary to popular perception, running an e-commerce business doesn't mean it is mandatory to spend thousands of dollars on increasing sales. There's no point in losing revenue. Small improvements can often make a big difference.
Below you will find 16 of the most effective tricks for maximizing your e-commerce sales.
1. Focus on Cross-Selling 
You should focus on cross-selling your services and products. This is a common tactic in the e-commerce industry and one that tends to do very well. Basically, cross-selling prompts customers to spend more money, and it is quite effective in online marketplaces. For example, if your customer purchases a mobile phone from your e-commerce store, you could try selling them a screen guard or mobile cover. Be sure to offer your buyers something that adds value to their existing purchase.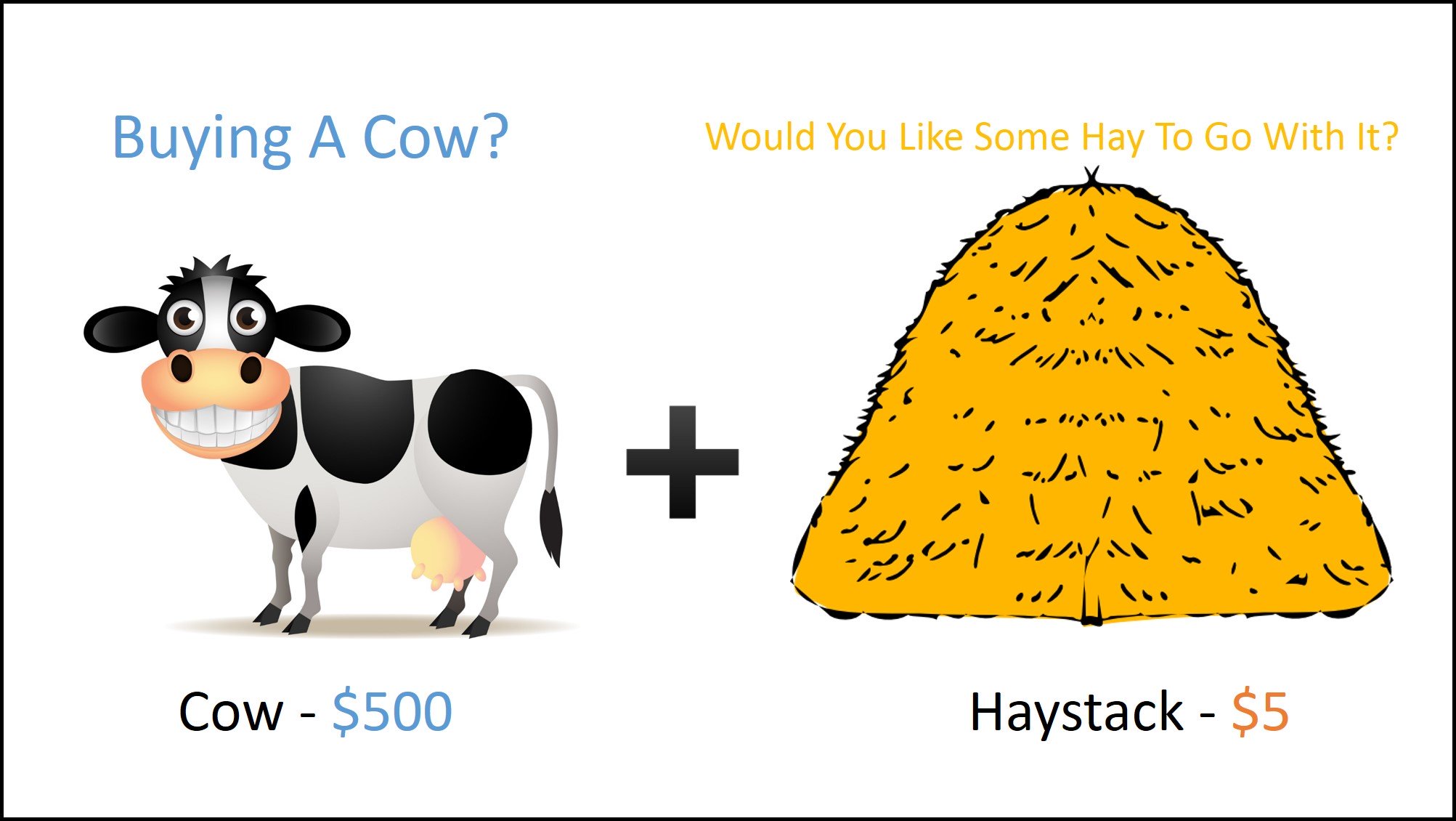 2. Use On-Demand Delivery
Shoppers always want their products delivered as quickly as possible, and they will automatically choose e-commerce sites that provide on-demand delivery. However, implementing on-demand delivery to boost your sales comes is tricky. Customers aren't interested in waiting around for their product to arrive, nor are they inclined to plan ahead. This is why predictability is the watchword here. Give your customers the opportunity to plan their days ahead rather than wait at home for the item to arrive. For instance, you can track the whereabouts of the delivery guy, and update your customer about the same.
3. Be Particular about Shipping Details
You should always be upfront with your customers regarding shipping expenses. Let the customer know whether their purchase qualifies for free shipping. You risk abandoning your buyers with inflated shipping expenses.This is why it's important to charge your customers minimal shipping.
4. Provide Incentives for Newsletter Sign-Ups
The first visit to an e-commerce website is not enough for conversion; follow-up marketing is required. And, newsletters help in this regard. You can use software like Newsletter2Go to create the perfect newsletter for your business.
Unfortunately, shoppers rarely sign up for e-commerce newsletters. However, you can easily change their mind by offering some kind of incentive.You could offer a discount to first-time buyers via the newsletter. The timing of the newsletter sign-up request matters; too soon and you risk annoying the visitors.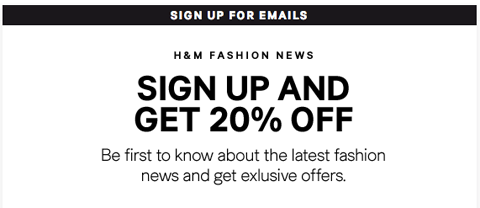 5. Remove Checkout Registration
Removing checkout registration is a must as it severely affects your conversion rate. Never force buyers to register for an account with your e-commerce site. Make the step optional; this way they can choose when to create an account.
6. Enhance Your Site's Reputation 
In the e-commerce arena, competition is tough. The more reputed your website is, the more buyers will flock to it. This is why you must do everything you can to develop, protect, and promote your company's reputation. Start gaining your buyers' trust from day one, and maintain it through regular feedback. You can collect feedback with tools like Getfeedback.
7. Handle Coupon Codes Smartly
If your checkout page has space for a coupon/discount code, visitors will often leave your site to locate such codes. Returning empty-handed is frustrating for them. This is why you should point them in the right direction. Let them know that coupon codes are sent to customers via newsletters, or have a page listing all the active codes. The choice is yours. If your e-commerce site doesn't offer any discounts, make sure you remove the field from checkout altogether.
8. Choose Your Targets Wisely
You cannot afford to treat all your customers the same way. Conduct user research to identify the different types of visitors to your website. Then you have to select the most valuable among them and capture their attention by showing the right content on important pages, like the landing pages and the homepage.
9. Showcase Popular Items Using Videos
Images, no matter how good they are, don't always sell products. If you want to boost the sales of your most popular items, more detail is required. This is why it's a good idea to form short promotional or review videos featuring your best items. Though it is a time-consuming process, videos drive up your sales and conversion rates. Test this out first by creating a few simple, short videos on your bestselling five items.
There are different types of e-commerce videos, and you never know which one will fit your requirements. Once you're done, add the videos to the respective product pages, and measure the impact using tools like Vidyard for Salesforce. If the outcome is positive, you can shoot better videos for more products on your e-commerce site.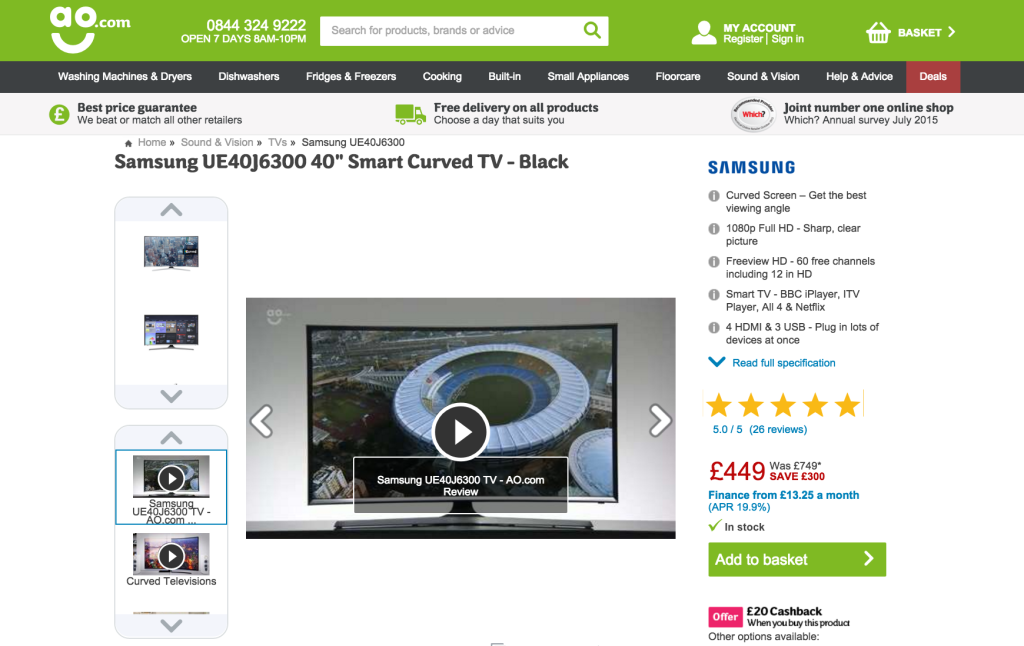 10. Carry Out Usability Testing 
Make it a point to conduct usability testing on the site at regular intervals using tools like Loop11. Consider every small detail, from forms to the checkout process. Different tests can deliver different qualitative and quantitative results. Owing to this flexibility, there isn't any reason why some type of iterative improvement via usability testing won't play a key role in your e-commerce site's digital strategy.
11. Give Your Buyers Peace of Mind
Risk reducers, like lowest price guarantee and no questions asked return policy, put the minds of your customers at ease, by minimizing the prospects of risks commonly associated with e-commerce. Make sure you mention these next to a high impact area on the product page, like the 'Add to Cart' button. You can also mention free shipping here, but it's become so common that buyers take it for granted. This is why you need to feature something a little more unique.
12. Always Highlight Product Features and Benefits
Your buyers should feel compelled to purchase your product after reading the page description. Good copywriting is required for this. What's more important is the placement of the product benefits and features; they should be clearly visible to the customer.
You should not place descriptions at the bottom of the page and expect visitors to see it. Most don't bother to scroll down that far. What you need are some bullet points above the page fold highlighting the main benefits and features. This is a great way to make sure your buyers see the info and make an informed decision. Also, make use of the 4 U's formula as provided in the below image to drive more engagement.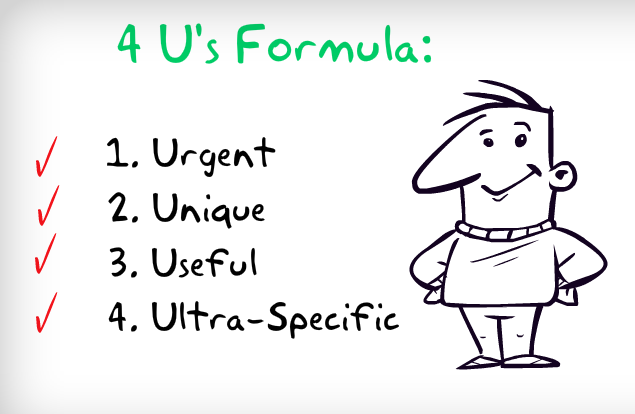 13. Create an Impressive About Us Page
E-commerce websites don't usually focus on creating a good 'About Us' page. As a result, when consumers read the page, they find it dull and boring. Your business would benefit more if it had some personality and creativity.
Remember, your consumers prefer to conduct business with a site that has a good, inspiring story, rather than deal with a soulless corporation. Mention why and how you set up this e-commerce site, along with why you're passionate about selling. Also, talk bout any charity or community work your business is involved with.
14. Make Customer Footprints Visible
Consumers always check out popular brands/products that have built up a good reputation in the market. For this reason, showing off customer footprints is a good idea, as it allows your buyers to compare products online and figure out what's worth buying.
15. Remove All Dead Ends
It is important your website doesn't have any dead ends. This is a very important step, and care should be taken to ensure each page channels customers to the right service, product or customer representative, if they have been converted already.
For example, don't end a product page on an abrupt note; you could add a good call-to-action.
16. Increase Effectiveness of Paid Searches
Every ecommerce website directs paid search to their respective homepages or product pages. However, a new approach can help you improve sales. The trick is to develop longer, more information-laden product landing pages using tools like Unbounce that showcase your best items and send associated keywords there. Test it out a bit, and if it works for your site, you can utilize this strategy to create a lot more landing pages of the same kind.
With new e-commerce websites cropping up, it's hard to make an impact on the industry and get more sales. However, with the 16 points mentioned above, you should be able to see a substantial increase in your conversions and register more sales.
What has been your highest conversion rate for your e-commerce business? What campaigns have you created to increase your conversions?