Getting hit with a manual link penalty means a human member of Google's webspam team decided your link profile was in violation of Google's Webmaster Guidelines. While you may not have meant to cross the line with your link building (and this has happened to many unsuspecting site owners) you want to resolve this issue as quickly as possible so your website isn't suffering for too long. Manual link penalties can and do expire on their own, but how long are you willing to wait? It could be months, or even years before the penalty expires. Clean up your link profile and submit a reconsideration request ASAP!
Here are three things to keep in mind when trying to recover from a manual link penalty:
Get a look at your backlink profile from as many sources as possible.
Google Webmaster Tools is great, but it's not perfect, nor does it operate in real-time. That's why you want to pull backlinks from a multitude of sources including OpenSiteExplorer, Ahrefs, Majestic SEO, Bing Webmaster Tools and so forth. It's simple enough to compile multiple lists into one master spreadsheet and sort by URL to group links together, giving you the most complete view of your backlink profile possible. When you are trying to recover from a manual link penalty, you want to make sure you don't miss any really nasty links and relying on one source might only give you a partial view of your link past. It's especially important to pull from multiple sources if you ever outsourced your link building efforts and want to see exactly what kind of work was done with your site's name attached to it.
As you're going through your backlink profile, flag spammy links that need to be removed, duplicated content on other sites (like a stolen blog post that links back to your site), irrelevant link sources and more so you know exactly which ones you are trying to remove and why you want them gone.
You don't have to disavow nofollow links.
Here is what John Mueller from Google said about disavowing nofollow links in a Google Hangout;
You don't need to include any nofollow links…because essentially what happens with links that you submit as a disavow, when we recrawl them we treat them similarly to other nofollowed links.Including a nofollow link there wouldn't be necessary.
There is nothing wrong with including nofollow links in your disavow list (it's basically an extra level of protection in case they do become follow someday), but you have plenty of dofollow links to worry about so save yourself some time and stress and don't worry about visiting and evaluating each nofollow link as well. You can download most of your backlink profile using OpenSiteExplorer and filter out the nofollow links so you are just left with dofollow. Google Webmaster Tools won't tell you which link is dofollow versus nofollow so you'll have to comb through those links individually.
Nofollow links are also not used by the Penguin algorithm update either, so if you are trying to recover from an algorithmic penalty there is no need to disavow them.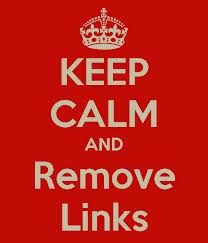 REMEMBER THAT THE DISAVOW TOOL IS THE LAST STEP IN THE LINK REMOVAL PROCESS. You should manually reach out to each site you don't want a link from and ask that they remove the link or at least add a nofollow tag.
Document everything.
Keep meticulous records of what sites you reached out to on which day, how many times you contacted that site owner, email exchanges about your requests, all the raw data you worked from, link building plans going forward and so forth. You can (and should!) upload all of that information with your reconsideration request to Google showing them that you put the work in to cleanup your link profile as much as possible. The more evidence you have to plead your case the better. Remember, a manual link penalty means a human editor at Google issued the penalty and only a human editor can remove it; make it a no brainer for them.
Nothing is more terrifying for a site owner than opening up their Webmaster Tools account one morning and finding a message from Google that their site has been hit with a link penalty, manual or algorithmic. And while it's bound to send you into tailspin either way sites that were warned about a manual link penalty are actually in a slightly better spot to recover than those that got caught by an algorithm update. With an algorithm update you can change as many things as you want, but until the next refresh none of it really counts for or against you. A manual penalty, however, can be lifted much quicker thanks to a reconsideration request; provided you can prove to Google you deserve a second chance and clean slate.
Nick Stamoulis is the President of Boston SEO agency Brick Marketing. With over 13 years of industry experience Nick Stamolis shares his SEO knowledge by writing in the Brick Marketing Blog and publishing the Brick Marketing SEO Newsletter, read by over 120,000 opt-in subscribers.