When I started my software business, I was very much in the dark in regards to my competitors.
Sure, I had used their tools. I knew what features they had and how their UI/UX looked.
But I had virtually no idea of more business related metrics, such as:
How many customers did they have?
What keywords were they ranking for (and how much traffic was each driving them)?
What features did their own customers like? Dislike?
However, over the last few months I've gotten a bit more clever in my competitive research, and I'd like to share some of those tactics today to help you better understand your playing field.
Here are 5 competitive intel tactics to fuel your research:
Investigate Their Other Tools
It hit me one day that you can tell an awful lot about a company that has a Chrome Extension.
Consider ours, Ninja Outreach Lite, for example: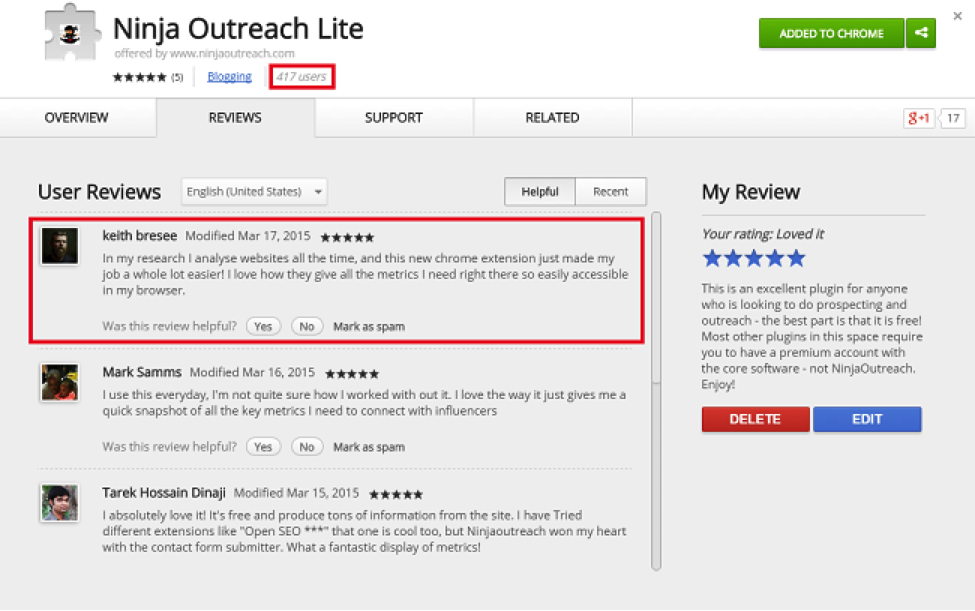 One of the things I noticed was that you can see how many people are using each extension at the top.
This is a great indicator into the size of their customer base, at least within an order of magnitude. Combine that information with their monthly pricing and you have an idea of how much revenue the business is generating. This is pretty handy if you're trying to understand how lucrative a market could be, and how large the market size is.
Additionally, by taking a look at the reviews you can identify potential customers. It's not too hard to go from here and find the individual on LinkedIn, which gives me an opportunity to reach out and perhaps do some customer development/research.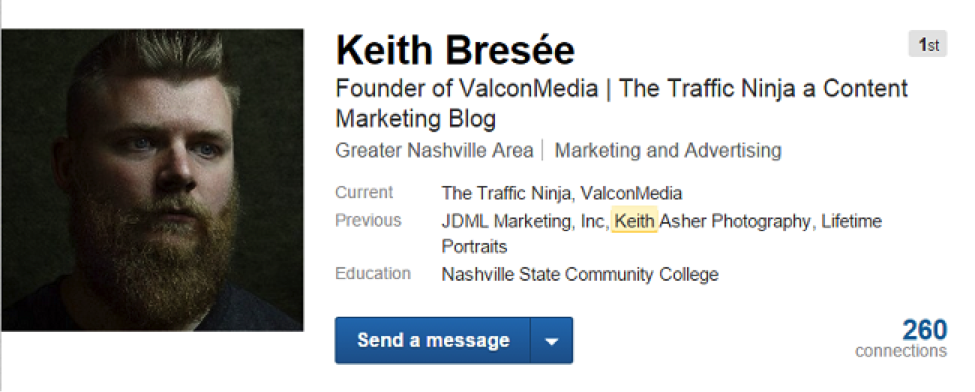 Join Their Newsletter
Joining the newsletter of one of your competitors is the exact opposite of what you would think to do – but it actually provides very valuable intel. Consider this quote from Spencer Hawes, founder of Long Tail Pro.
"When I was considering whether or not I should create Long Tail Pro, I knew that one of the top keyword tools was Market Samurai. I got on their email list.

It just so happens that the founder of Market Samurai TOLD me how much the business was making! I didn't ask him, he just publicly revealed it to everyone on his email list." – Spencer Hawes
We reveal a lot of things in our newsletters; not just competitive intel like the size of our customer base, but also new features, partnerships and tactics. By joining your competitor's newsletter, you'll be one of the first to know about anything worth knowing.
Scour Review Sites
If you want to find out more about what customers like and dislike about one of your competitors, consider heading over to a review site, like Yelp, Trip Advisor, or a more niche-related one like G2 Crowd.
For example, we run a software business, so I can look at my competitor's profiles on G2 Crowd, a business software review site.
Here's what someone recently wrote about one of my competitors: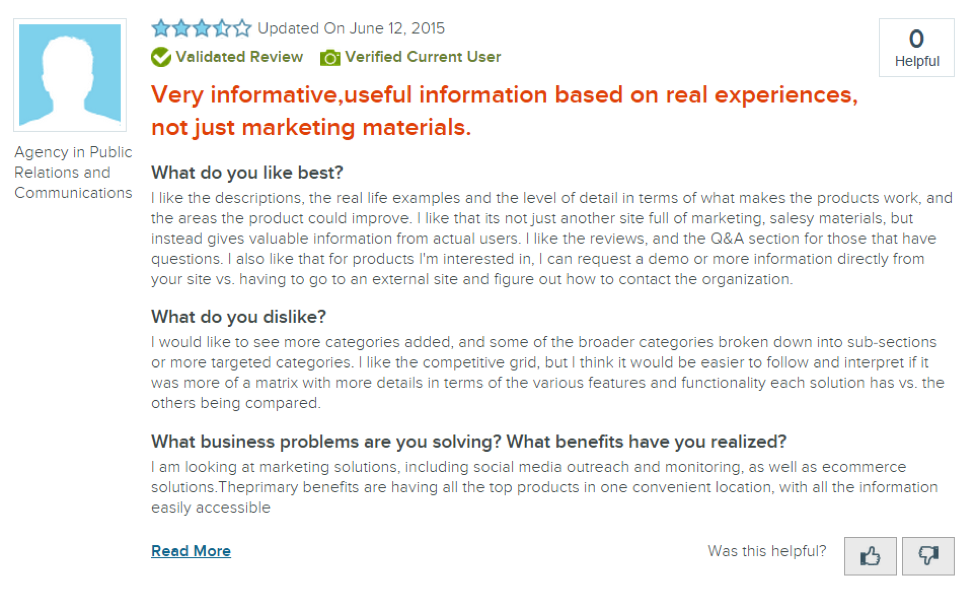 As a business owner, I'm always trying to get feedback from my customers about what they like and dislike, but it's not always as easy as sending an email or a survey. Let's face it — a lot of people just can't be bothered to respond.
Here's exactly the information I need to gauge what opportunities we can take advantage of.
Keep Abreast of Social Mention
Many of us are familiar with the concept of social mentions and Google alerts. In short, you can sign up, put in a keyword or a website, and receive alerts every time there's a mention on the web.
Typically, I think to use this to keep track of my own business. I want to know when we get mentioned so I can head over and check it out and engage with the audience.
But I also added my competitors as alerts, so I know when they're being talked about as well.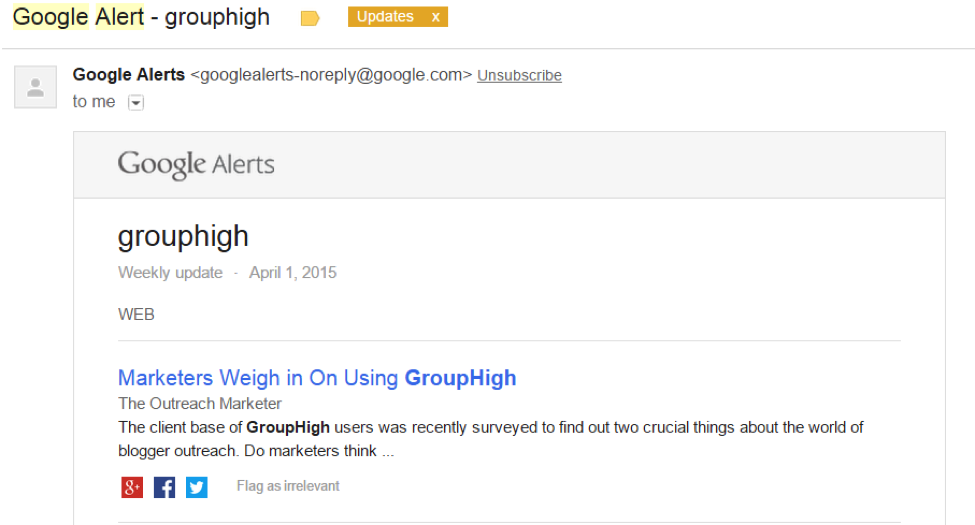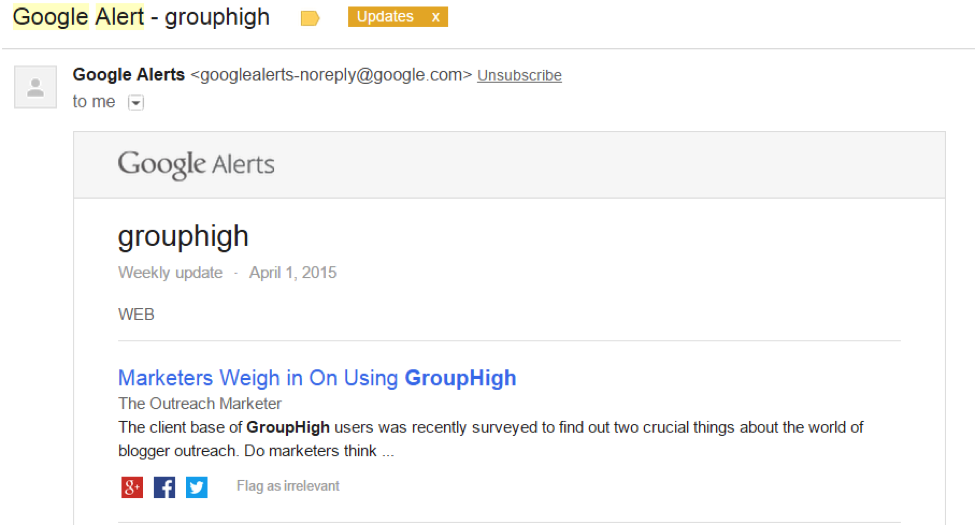 Now I get updates every time an article is found mentioning my competitors. I can go in and see if it's relevant to my own business, and potentially reach out to the webmaster and see if he'd consider adding us in as well for a different perspective.
Leverage Competitive Intel Software
If you're reading this blog, you're probably well aware of the depth of competitive information you can get from using Semrush.
One of my favorites reports is keywords and traffic: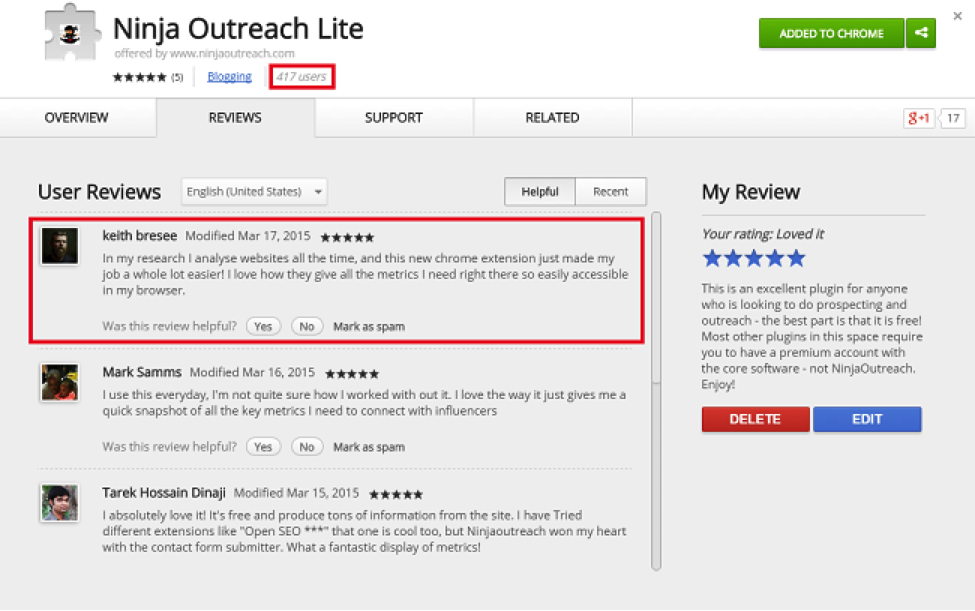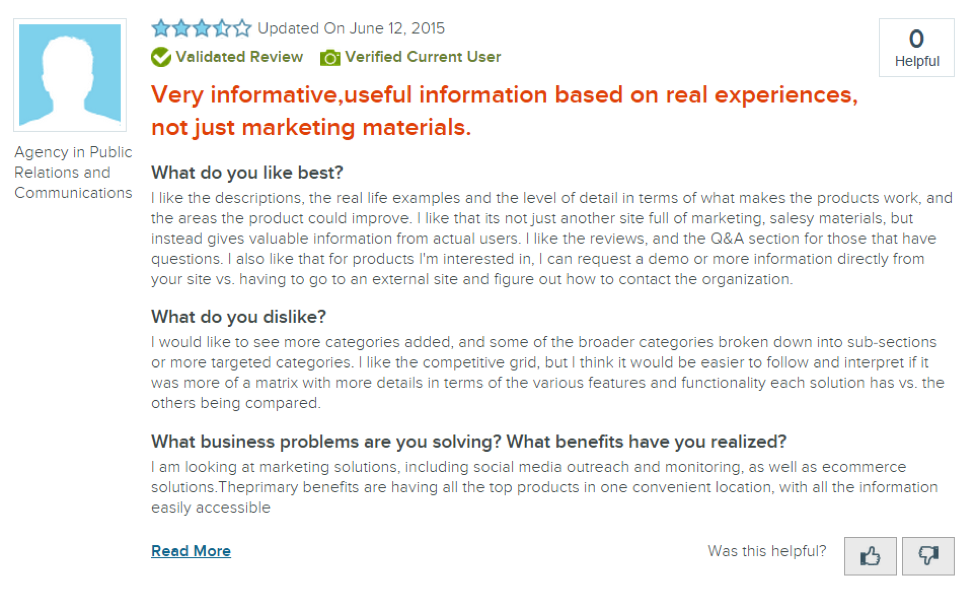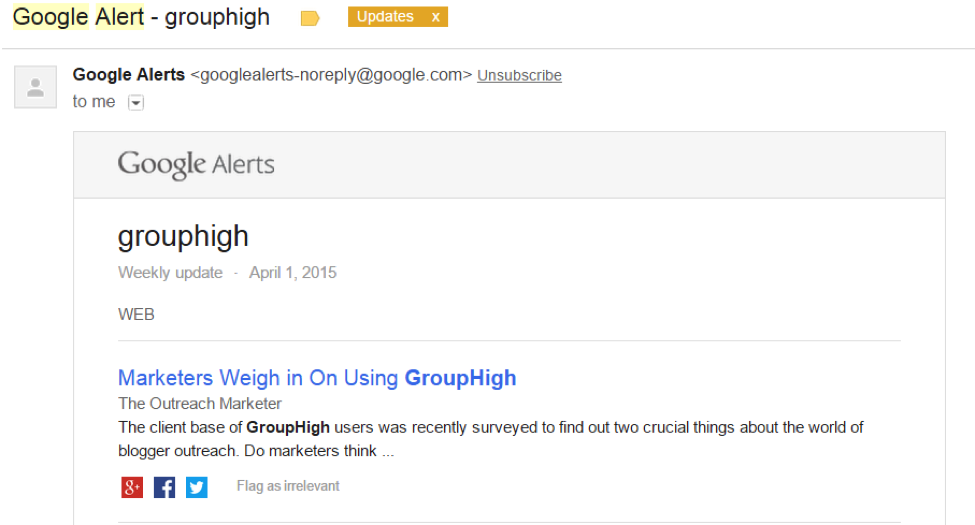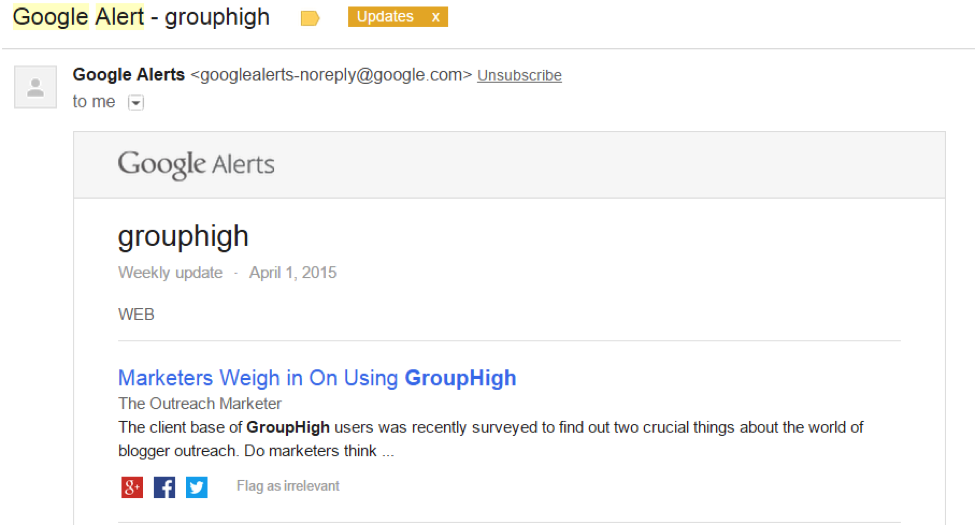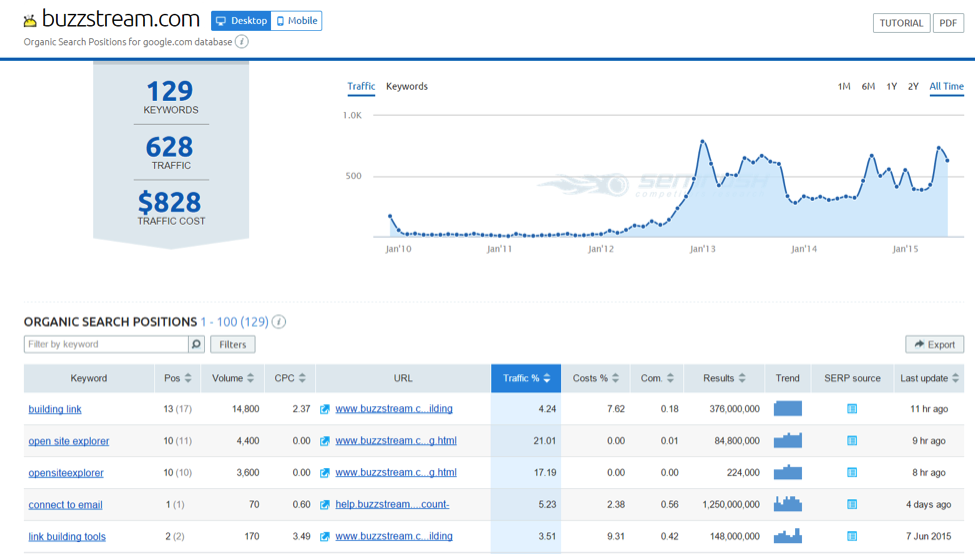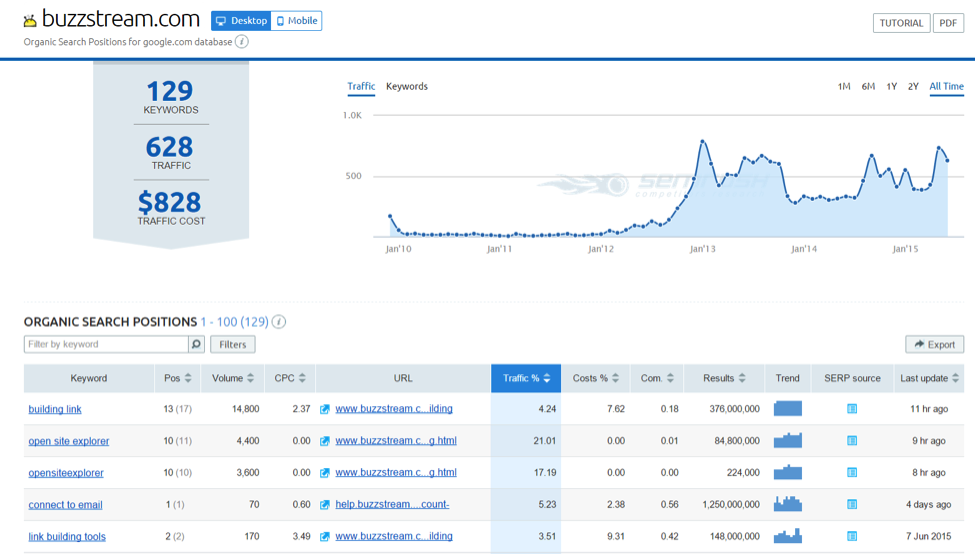 Using this I can understand which of their keywords are driving the most traffic, and what URLs are the source of those keywords. I've used this countless times to influence my content marketing strategy and make sure I was writing relevant articles that would help my audience find me in the SERPs.
Conclusion
Competitive intelligence is one of the most valuable research that you can do. It's not just about understanding your competitors and where they're at, but informing your own decisions around product development and marketing strategy so you know how to prioritize.
There is competitive intel to be done at all stages, including before you've even started and after you're well on your way. Take these tips and learn something you didn't know before.
How do you like to spy on your competitors? Let us know in the comments!