These days, 'stealing' is a skill most people need if they want to get ahead. This is especially true in the digital marketing sector, where your strengths or weaknesses could easily be exposed by just looking at a couple of tools online. This strategy is more commonly called 'competitor analysis' and it's a great method to help you develop your own offensive and/or defensive strategies for business. But be careful what you try to steal — for it might do more harm than good.
A smart competitor analysis in SEO usually begins with backlink research. This lets you see what type of links are connected to your rival brand. Depending on your campaign metrics, you can leverage them to help increase your authority online. However, it's not always a good idea to steal these links.
Here are top five reasons why:
1. Some Competitor Backlinks are Irrelevant
If you're in the gastronomy industry, it would be pointless to obtain telecommunications backlinks — even if they are from a reputable competitor. Same goes for search engine optimization companies trying to hack into publishing links. Targeting unrelated backlinks is not only a waste of time and effort, you could be penalized.
Keep in mind that Google now focuses its algorithm on relevancy to help users find what they need quick. So if you're still scraping ALL backlinks regardless of niche, you could be in trouble.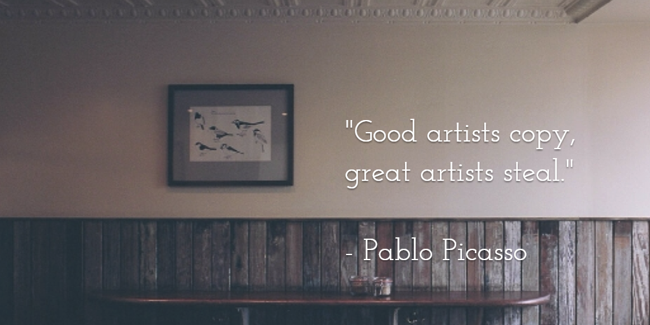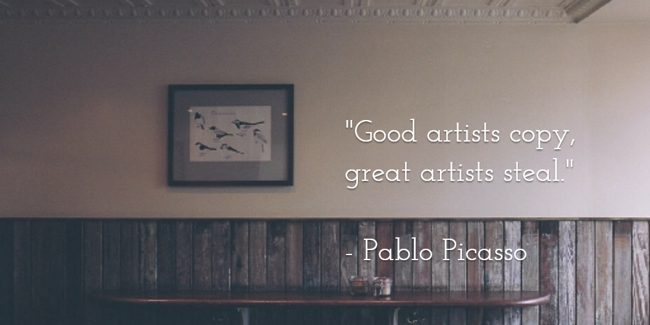 2. Several Backlinks May Be Blackhat
Remember the days when SEO companies would just leave links everywhere? As Google updated their system, they slowly eradicated these unethical practices. As the Web is so big though, it can't be helped that there are still some spammy backlinks left during those dark times. You may find a few of these when you perform a competitor analysis.
It could be hidden links, links on footers, or keyword-stuffed content. Study your backlinks carefully before including them in your analysis report.
3. Competitor Backlinks May Be Left Over From Outdated Strategies
Some backlinks are not necessarily unethical. Rather, they're just outdated techniques that would either squander your time, or do nothing to your results. Non-strategic article submissions and link exchanges are just two examples. If you have awesome content, don't waste it by just posting it on random websites.
Find a reputable blog in your industry, pitch your idea and start developing a good relationship with the blogger. Not only is this strategy more sustainable, it also shows that you are a credible brand with quality offers.
4. These Backlinks Have Low Domain Authority
Domain authority (DA) is perhaps one of the most misunderstood factors in search engine optimization. However, two things are certain: one, DA cannot be affected directly; and two, it's a vital metric to determine website strength over time. So if you happen to build links to a competitor backlink with a low DA, odds are, your DA may not improve in return. Aside from that, you risk being recognized by search engines as 'spam' because you have links to websites with low trust signals.
Don't be backlink-hungry! Sort backlinks carefully during your competitor analysis and ignore those that won't add value to your campaign.
5. Google Won't Rely On Backlinks In The Future
Don't get me wrong: backlinks are — and will always be — the lifeblood of SEO. However, search engines like Google are using other factors that are just as important (if not more) in determining ranking on search results. Some of these are content, domain age, site speed, mobile-friendliness, social media signals and page security. Therefore, it's not exactly smart to focus on a SINGLE element alone, like backlinks.
Study your competitor's strongest assets, but pick only those applicable to your niche. For instance: if most of your rival's backlinks appear to be content from authoritative sites like Forbes.com, use that knowledge to your advantage by targeting similar guest posting opportunities.
There are great tools out there to help you get started in spotting strong competitor backlinks. Semrush, Ahrefs Site Explorer and Majestic are among them. Each of these tools have unique features; that is the reason why I love to use combination of them. Those tools can be used for free with limited features; but if you want more in-depth data, try their pro versions. Aside from more comprehensive services, you can download reports and have unlimited access to rival backlinks.
Although links will remain an important aspect of digital marketing, putting too much emphasis on them will make you miss the bigger picture. The future of search engine optimization is bigger than any of us could imagine — but we won't see that if we're too engrossed in a specific element. Work on earning links — but complement that strategy by building relationships with other online marketers, creating awesome content, and reaching out to consumers.
Have you taken the time to examine and compete for competitor backlinks? Let us know in the comments below.