Website management has become so accessible today that many landlords run their own websites. This can be a great strategy – who knows your property better than you, after all? Unfortunately, the one major shortcoming of this kind of plan is that landlords are generally not trained in search engine optimization (SEO) practices.
SEO is a vital part of running a successful website, but luckily there are a number of simple ways to incorporate SEO into your rental website without too much study. Here are five easy ways to integrate SEO practices into your property's site without compromising the quality of your content.
1. Go Mobile
The mobile guidelines that affect page ranking have been around long enough that you've probably optimized your site for mobile access. Unfortunately, if the mobile platform you've chosen can't handle the level of the traffic your page is getting and is loading too slowly, you'll find your webpage dropping in the rankings.
If you want to make sure your website shows up when potential renters run a search, you'll need to repair this problem. A large portion of websites that are technically optimized don't meet the necessary standards to be counted that way. Reassess your platform's capacity and determine what it will take to get your site running at top speed. You haven't gone mobile if no one on a mobile device can see your site.
You haven't gone mobile if no one on a mobile device can see your site. Click to Tweet
2. Chat With Your Clients
Talking to your renters may seem awfully low tech for any landlord looking to update their website, but this is actually a vital step in determining what your website should say. Renters can tell you what terms they searched for to find your property and what they might search for based on what they now know about your property.
If you use this list and compare it to the copy on your property webpage, you'll be able to see where you need a greater density of keywords. The language you use on your website should reflect what people search for, as well as what your property is actually like. Finding a good balance in the language between what renters want and what you offer is key to revising your website.
3. Use Straightforward Menus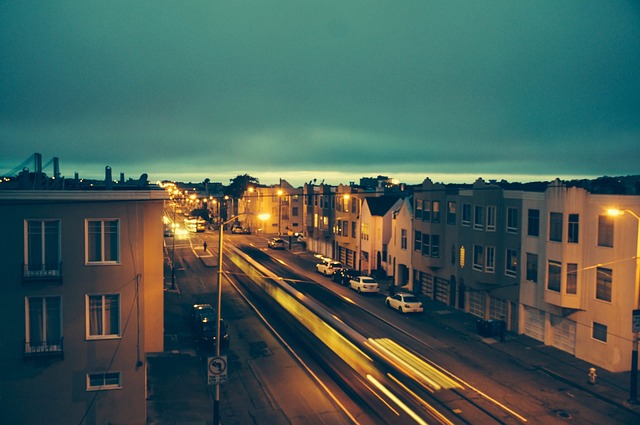 Menus are important. In fact, menus should be as minimal as possible on your website. When building your site, don't include any menu links that distract from renters and potential renters accomplishing what they need to do. This means restricting your menu to such categories as owners, tenants, realtor referrals and property management services to ensure that everyone can find what they need.
This doesn't mean that you have to eliminate other site content entirely. Rather, it means prioritizing the content and understanding who will want access to it. Any other pages or menu tabs you want to include on your site should be subheadings to your main menu sections.
Generally, if it's not closely related to the daily functions of the property, you can remove it from the tenant category. They will be the most function focused of your site users.
4. Keep It Local
As a property owner, most of your tenants will probably come to you from nearby. Of course, in an increasingly global culture, you may also be hoping to attract tenants who are moving from a distance. No matter what your goals are, local SEO practices can help.
What are local SEO practices? These are site optimization practices that look at the small picture, rather than the big one. That doesn't mean focusing only on your region, but rather on any region that you hope to draw attention from. The global is local, and each of those places have their own specific nature. Build page content that will draw people from these different regions. Ultimately, it comes down to doing your homework. Know the people you want to attract and what the cultural and geographic locations they come from bring to the search process.
5. Make Connections
Part of making your webpage stand out is determining how to make connections that will benefit your rental business. While you need to be focused on optimizing your webpage, you can also make connections with others in your general field. This doesn't mean teaming up with competitors, but rather linking up with bloggers and news sites that can help you spread the word about your business.
See if local bloggers are willing to feature your property or link to your webpage in one of their articles. The more places that link to your website, the better your site will fare in web searches. Essentially, links create a situation in which your site seems increasingly relevant. To be the top name in real estate, you'll need help from others who have the power to promote you. Let their name make your name.
Let their name make your name. Click to Tweet
Do you have any additional SEO tips for landlords? Have any of these worked for you? Please let us know in the comments section.