6 Quick Tips To Build Your Insta-Brand on Instagram
Feb 09, 2016
2 min read
With a 300 million strong user base, Instagram has quickly grown from a trendy iPhone app to a dominant social network. Thanks to diminishing engagement and organic reach on Facebook, more and more businesses are looking to Instagram to reach their customers.
Here are some tips to maximize your Instagram marketing — along with some successful examples from our Instagram account.
1. Know Your Demographic
Instagram has overtaken Facebook and Twitter as the network with the largest population of younger users. 53% of 18-29 year old Internet users have an Instagram account, while 25% of 30-49 year olds have an account. After this age bracket, user numbers fall sharply.
Before setting your business up on Instagram, qualify your time by ensuring your target market is active on the platform.
2. Think Visually
Remember, Instagram is not Facebook. Bulk uploads of bland team photos is not what this platform is about! Too often I have seen businesses set up Instagram accounts and duplicate everything that is on their Facebook page without too much thought around the purpose and style of Instagram.
Remember, your business does not have to be visual to produce rich and engaging photos! You don't even need a professional camera. Instagram is designed to be 'shoot and upload' directly from your phone, and they now offer impressive editing options to really make your photos pop.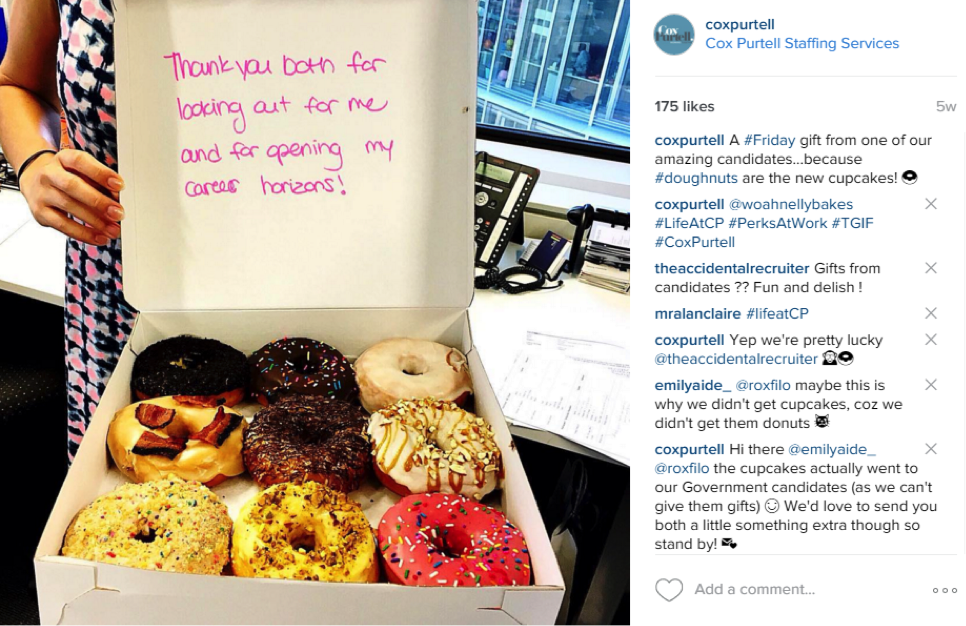 Source: Cox Purtell Instagram Page
3. Thank Fans for Their Loyalty
 Share your growth and success with your audience! If you reach a follower milestone on your account, bring it to attention and thank your followers.
Always be humble, polite and grateful for the interactions you are having with your fans.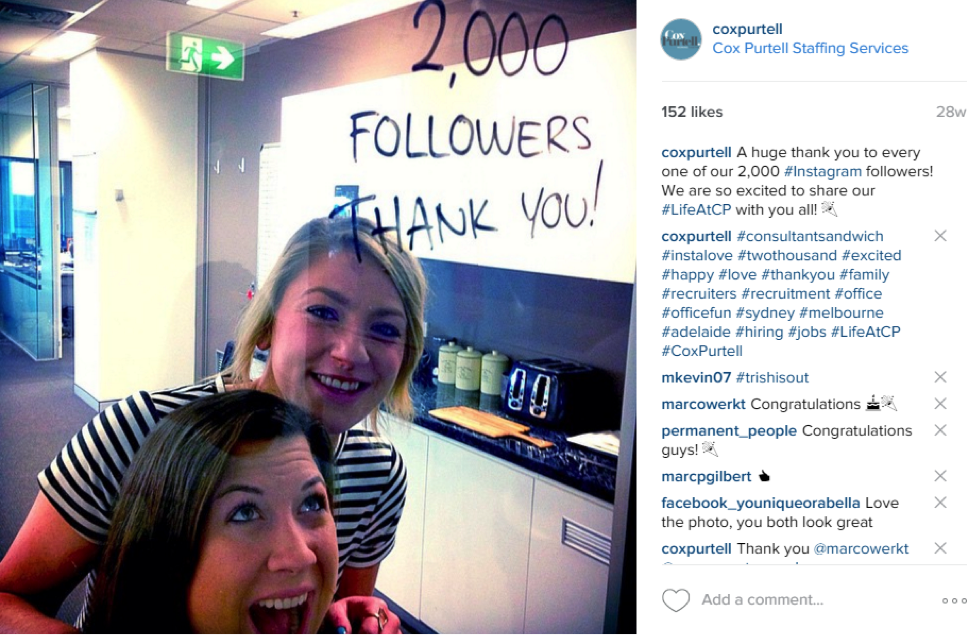 Source: Cox Purtell Instagram Page
 4. Forget the Formalities
When managing a brand page, all social interactions need to be in line with your branding. The style and tone of your captions and replies and whether or not you decide to utilise emojis will start to form a user perception around your brand. Be as playful as you like, as long as it is in line with your wider brand strategy.
On Instagram you are in people's personal space. It is important to take note of your surroundings and interact like its users, instead of projecting a stiff, formal business-like persona. This is one of the reasons Instagram is my favorite social network for branding because it allows companies to showcase their culture and brand while interacting in a fun and friendly way.
5. Sneak In Some Branding
A company Instagram feed should never look like a string of ads, however if you can get some great visual shots featuring your branding, take the opportunity! This type of 'soft branding' is extremely effective for brand engagement and recognition.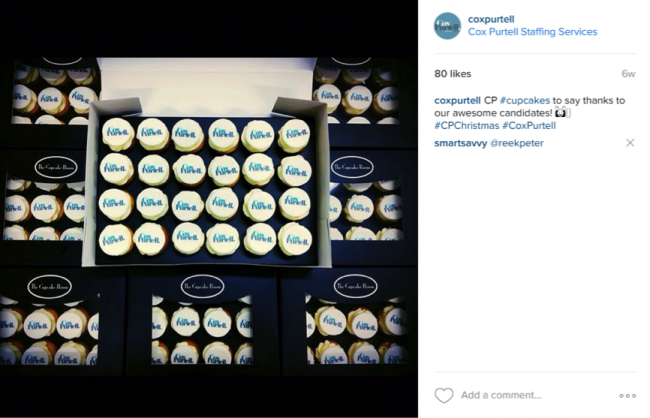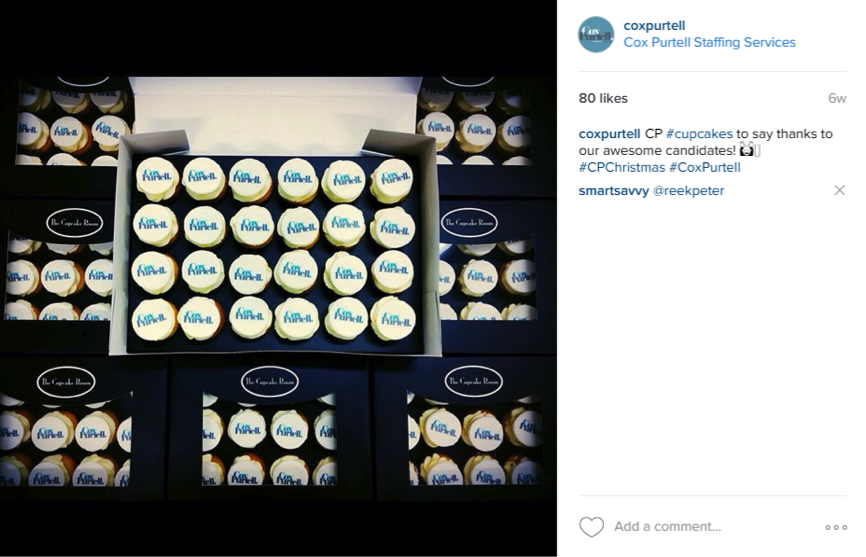 Source: Cox Purtell Instagram Page
6. Look Good at a Glance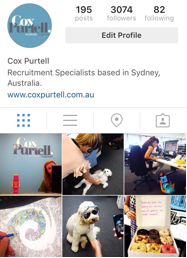 Does your account look appealing at a glance or a quick scroll? This will usually be dependent on your last six uploads if viewing from a mobile device. This account screen is what people see when they are deciding whether or not to click that follow button!
To maximize your chances of building a strong following, design your page to look colorful and varied.
I hope these tips get you off to a running start with your Instagram account. Never be afraid to experiment and try new things — this is what will get you noticed.
I'd love to hear from you! Keep me posted on your progress on Twitter: @ChristinaK_CP.
Christina Knock is Brand & Digital Marketing Manager at Cox Purtell Recruitment
More about Brand Management