Almost every marketer builds content with an aim to rank well on SERPs. However, 54% of B2B marketers and 50% of B2C marketers believe that building content that creates opportunity for engagement is one of the biggest content marketing challenges.
But why is that? Because not every piece of SEO content is powerful enough to engage and entertain people and motivate them to spend at your site! After all, what's the point of building a content that isn't really able to convert those who are reading it?
But creating such content is no mean feat.
We're sure you're wondering: "Where do I find ideas and best practices to build content that works wonders for my business?"
Taking a cue from SEO maestro  Brian Dean's expertise, we bring to you a carefully compiled list of 7 SEO copywriting tips that will help you build content in order to please your readers as well the search engines.
1. Use 'Bucket Brigades' to Increase Average Time Spent On Your Pages
We're sure you already know that the more time a visitor spends on your site, more are your chances to rank higher on Google and other popular search engines. But did you know that if a visitor to your site tends to stick to your site for a longer time, Google treats your site as an authentic and credible source, thereby rewarding you with a boost in your search engine ranking?
But how do you make people stay on your site for longer time?
We know what you're thinking:
By creating engaging content. 
True! But how will you actually make your content engaging?
By adding "Bucket Brigades."
Wait! What's a "Bucket Brigade?"
Bucket brigades are phrases or words that add conversational value to your content and attract more and more people to your content.
Let's take an example:
Here's the Deal: Bucket Brigade
Here, the phrase "Here's the deal:" acts as a "Bucket Brigade." Try and add such bucket brigades in your content so that it gets hard for people to click on the back button.
The idea behind using "Bucket Brigades" is to save your visitors from getting bored and abandoning your site. These "bucket brigades" also add to the overall curiosity of your readers making them more and more time on your content.
You may any make your own bucket brigades and use it to increase the readability of your content. 
2. Get More Shares for Your Content by Adding Call to Action Buttons
There are a million ways to get more shares for the content that you're building. But what's the easiest way to improve your content's social share?
It's a call to action.
Wait! Let me explain:
Adding a contextual call to action in your content adds immense value to it. 
For example, by just adding a "click to tweet" within your post can help you guide your visitors to share a data point or a valuable of piece of information with other Twitteratis by a simple click.
And these easy tweets can help you increase your outreach on social media tenfold.
But don't go about using a call to action button just for the sake of it. Make sure your call to action button is clear and enticing. If your point is informative and valuable, there's no reason why people will not go ahead and click it. 
CoSchedule's Click to Tweet
[Source: diamondwebsiteconversion.com]
3. Use Keywords That Your Readers Actually Use to Run Search Queries
Okay, almost every smart copywriter and marketer uses keywords in their content in order to give their content a SEO boost.
But where do most people look for keywords?
Google Keyword Planner! That's right. A majority of marketers and copywriters use keyword planner to pick keywords for their brand content.
But you'll surprised to know:Keyword planner just gives you an idea of what keywords are searched for your industry rather than what your prospects and buyers actually search online.
The Big Question: How should you find the best keywords that your users look for?
Simple! Search in general search and forums. Remember, you'll need to search for words or phrases that your users actually tend to use around the topics you are writing for across various forums.
For instance, let's say you are writing on " Custom Logo Design Tips." Then, before you publish your article, search for this topic on Google and skim through the first few search results.
There will be words or phrases that are common in all the searches. Use those in your post and see an increase in your traffic as well as your SEO ranking.
Don't forget to search out for keywords, words and phrases in forums. A lot of people search forums with particular set of keywords. Try using such keywords in your content too.
Remember to use LSI (Latent Symantec Indexing) keywords in your content. This will make sure that your content ranks higher on SERPs.
You should also consult SEMrush to determine how competitive your keywords and long tail phrases are – and check out the SEO Ideas too, which will help you sure up your landing pages.
4. Emphasize on the Here and Now in Title, Description
Higher rankings does not always mean that you will get more traffic.
A good title and its description with perfect keywords that focus on the present (action) will help you get more search engine traffic.
Don't ever make a mistake by not writing a description for the important pages of you site. They are helpful!
When a person searches for something in Google, they want answers quick.
And if you use keywords that show action, activeness will obviously get you more clicks.
Check out this example below of an article that reflects its quickness (to deliver what readers want) in title as well as description. 
See how in this example the writer uses keywords emphasizing on fast results.

Converting Title Copy
[Image Source: TruConversion.com]
5. Make Your Subheadings More Interesting
We all know that subheadings make your article more readable.
But, simple and boring subheadings often make readers click on the back page or leave the site no matter how informative it is. 
One easy and quick way of making your subheading gripping is but adding advantages, statistics to it.
Show the readers how a particular technique/content can benefit them. For instance, check out this example below of a subheading with the advantage.

Subheadings Make a Difference in SEO
[Image Source: TruConversion.com]
Isn't this content more compelling to read? So, make sure you add statistics or benefits to at least some of your subheadings. This will surely draw the attention of more and more people.
6. Try to Capture Attention of Your Readers with Catchy Headlines
What do you think of websites such as BuzzFeed and ViralNova?
Well, while majority of content marketers hate them. However, we believe, that their headlines are worth reading.
The headlines they create a sense of curiosity amongst readers who click in order to read the entire content. They catch the eyes of the people.
Your aim should be to create headlines and subheadings that grab the attention of the people, bringing you more clicks.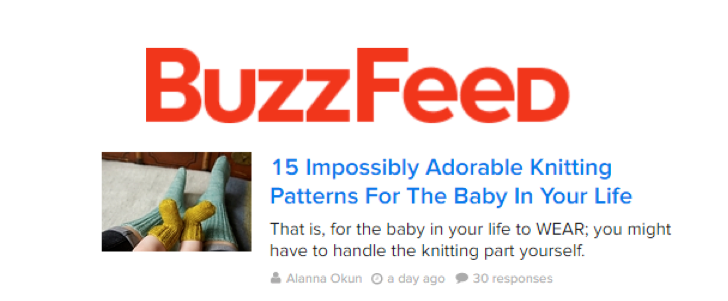 BuzzFeed Headlines Are Famous / Infamous!
[Image Source: Buzzfeed.com]
7. Integrate Long Tail Keywords into Your Content
According to an article published in Yoast.com, it is much easier to rank for long tail keywords than for more common keywords.
The more specific your keywords are, more will be the chances of readers turning into buyers.
A long tail keyword will have at least four keywords or more. 
The more people write descriptive keywords, more is the probability of conversions.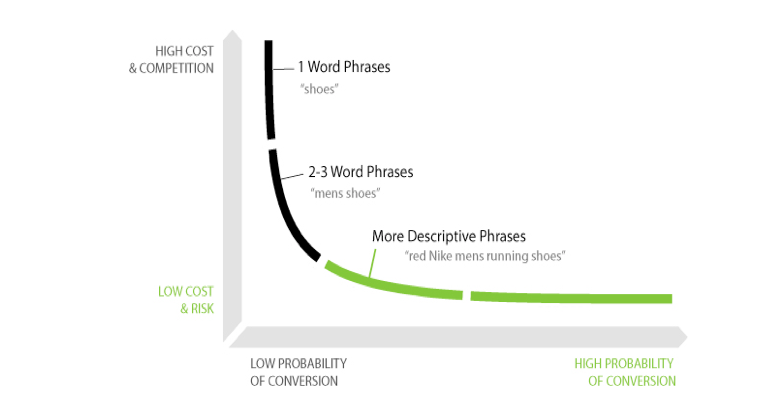 Competition for KWs / Conversion
Your Turn
These were just 7 of the best SEO copywriting best practices. It's time that you start practicing these techniques to draw maximum traffic and for higher search engine rankings. Let us know how these tactics work out for you by leaving a comment!