There are thousands of guides on how to do keyword research and competitive analysis. So what makes this one special? Because none of them tell you how important keyword research actually is. If you mess up, you are not only throwing away time and money, but are gambling with the job security of everyone working at your company.
Who Should Read This Guide?
I wrote this for digital marketing agencies, in-house search engine optimization specialists and CMOs of medium/large sized businesses looking to hire in house or outsource search engine optimization.
The Incredibly Risky and Wrong Way to Do Keyword Research
There are plenty of agencies selling "magical" search engine optimization packages and thousands of "less than qualified" marketers getting hired in house. I can tell you that after working with more than 500 agencies, only a handful actually get results. This is for two reasons. Either the client's budget is too small or the agency/in-house specialist lacks knowledge.
Beware of This 5 Step Process Lazy Digital Marketing Agencies and In-House Search Specialists Use for Keyword Research:
1. Go to Google Keyword Planner
2. Enter in seed keywords
3. Find related keywords with the highest search volume and lowest competition
4. Use a tool to analyze the competition's backlinks
5. Start the search engine optimization campaign
Why is this wrong? Basic keyword research is only good enough for proposals, not enough to do the job right. Later on, I will share the seven secret steps to doing keyword research correctly.
The SEO Nightmare Every Business Faces
CMO John Smith hires SEO Professional Frank Fail to get his company's website ranking in Google. John wants to rank for "blue widgets" because it has the most searches, lowest competition and the highest CPC of all the "widget" keywords. John also thinks his company makes the best "blue widgets" so it should be easy to rank.
Several months pass and Frank cannot get the website to rank for "blue widgets" so John gives him three more months. Frank works hard and gets them on the first page for "yellow widgets" and "blue widgets for sale." Google Analytics shows traffic is up, but sales are flat. John is literally pulling out his hair! He fires Frank and is in disbelief by how much money he wasted.
What went wrong? Frank optimized for keywords that were impossible to rank for and were not profitable, even though they initially seemed easy and valuable. However, this whole catastrophe could have been avoided.
The Shockingly Effective Way to Do Keyword Research
John knows how valuable search engine optimization is and how hard it is to find the right person. One day he reads an article by Ralph Right on Semrush.com and decides to contact him. Ralph's agency charges an arm and a leg, but comes highly recommended.
John starts to tell Ralph about Frank Fail. Ralph is stunned when he hears Frank did not actually do keyword research the right way. Ralph explains that there are seven secret steps his agency uses to conduct competitive analysis.
John is impressed and hires Ralph. Several months pass and Ralph has the website ranking for keywords like "best blue widget" and "buy blue widgets" which have fewer searches, but convert three times better. John is happy, Ralph is happy and it is all because Ralph took the time to do keyword research and competitive analysis the right way.
The 7 Secret Steps the Best Digital Marketing Agencies and In-house Search Specialists Use for Keyword Research:
Competitive Research
Keyword Research
Keyword Analysis
Position Tracking
Advertising Research
Onpage Site Audit
Competitive Site Audit
How can you get started? Keep reading and learn the first secret step to keyword research success.
Step #1 Competitive Research
If you are an inhouse marketer, you probably know your biggest competitors, but as an agency we do not always have that luxury. Before I work with any client, I need to understand the competitive landscape because I am going to be making big decisions that impact sales, employees and shareholders.
Research Your Brand
Before you do anything, research your own brand. Search your brand name in Google, Yahoo and Bing. Make sure that your company's social profiles like Facebook, Twitter, LinkedIn, YouTube, Pinterest, etc. are on page one for your brand name. The rest of the results should be positive public relations pieces or press releases about your company.
If there is anything negative, address this before starting any search engine optimization or pay per click campaigns. Why? Searcher buying habits are heavily influenced by reviews. Having anything negative on page one makes your product or service harder to sell, as seen in the image above. It is like pushing a rock uphill.
If you have this problem, consult an online reputation management (ORM) firm. For local small businesses, work hard to get positive reviews on sites like Google+ and Yelp; big brands should create positive press and distribute it to their best marketing channels.
Use Google Keyword Planner
You probably have an idea of keywords that your brand would like to rank for. Enter them into Google Keyword Planner and it will return the average monthly search volume. Make sure to target your country.
A common mistake is to misunderstand the true meaning of competition. In Google Keyword Planner, it means ad competition, not SEO competition. This is why it is important to use a research tool like Semrush to avoid this costly mistake. More on that later.
Search Your Keywords
Next, go out and actually search your keywords. Believe it or not, most agencies do not even do this. You want to know what competitors are ranking and the results Google is displaying for each keyword. Take note of the advertisements, news feeds, images, maps and shopping results that can take away traffic from the traditional top ten results.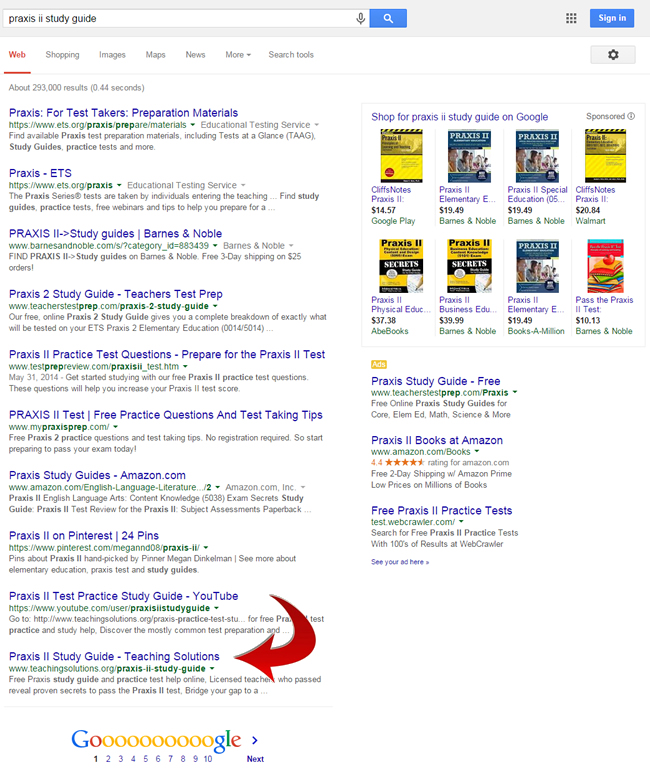 Export Semrush Organic Search Results
To document all of your findings, search all of your keywords in Semrush and export the data for the Organic Search Results as shown below. This information will be used in future steps.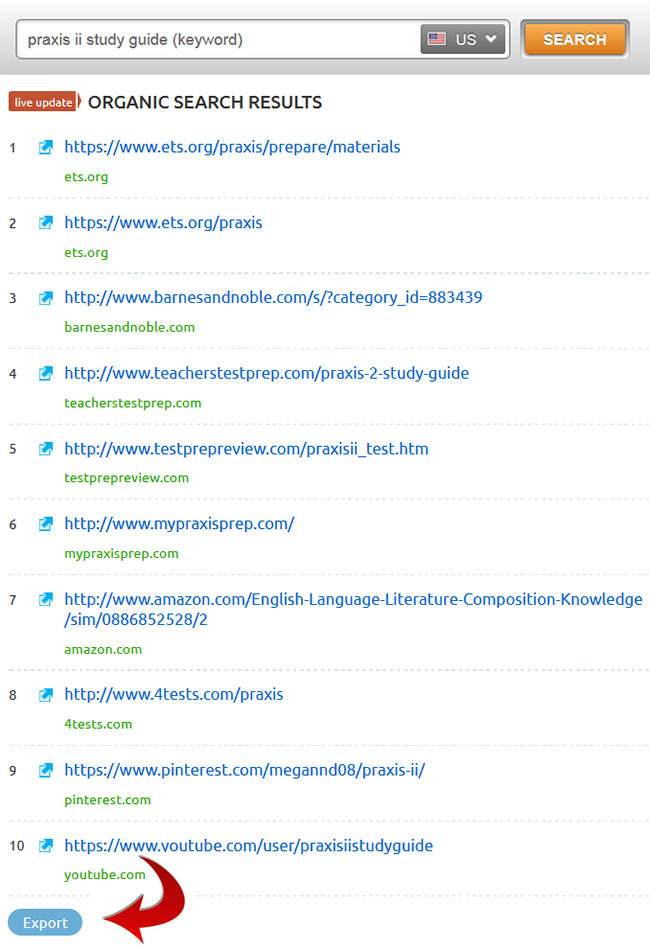 Find and Export Main Competitors
To find even more competitors, search your domain in Semrush to view the Main Competitors and export the data as shown below. You will use this information in a future step to find your competitors' best keywords.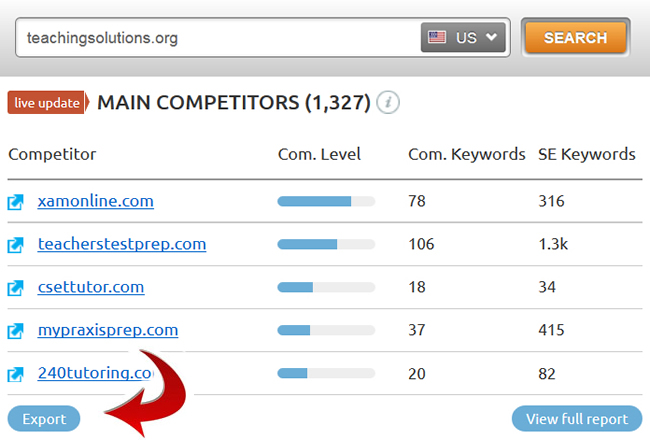 Summary of Step #1 Competitive Research
After checking the reputation of your brand, you were able to use seed keywords in Google Keyword Planner to find and collect data about your competition. Step #2 Keyword Research will focus on generating a large list of keywords from Google Keyword Tool, Semrush and your competitors.
How do you do competitive research? Let us know in the comments.
Thank you so much for reading this guide. If you enjoyed it please share this with your team and on Facebook, Twitter and LinkedIn.