Ever since the release of the Google Penguin algorithm update, website owners have been on a link auditing rampage. Naturally, this has led to a slew of services and products that will "clean up" your link profile.
Unfortunately, many of these services use automated programs to identify and remove potentially toxic backlinks. The problem with using programs to audit your links is that some good links may be removed and some bad links may slip through the cracks. Those of you who want to make sure your preserve as much link equity as possible while eliminating the truly harmful links can use the following link audit procedure on your website.
Here are six ways you can conduct your own link audit.
1. Identify all the Links Pointing to Your Website
Some experts suggest using Google Webmaster Tools to obtain the list of links pointing to your website. I agree that you should download a copy of this list, but you need to dig much deeper to gather the most comprehensive list possible. Perhaps I go a bit further than necessary, but I like to run a link report on the following tools:
Ahrefs
Majestic SEO
SEMrush
Open Site Explorer
Web Me Up Backlink Tool
Backlink Watch
Google Webmaster Tools
I then take the links listed in all of these tools and merge them into a single spreadsheet, eliminating any duplicates.
2. Find and Compare Your Links to Competitor Links
This step is not one that many people do, but I have found it very beneficial. I pull all the link profiles for the top 5-10 competitor websites and merge them into a single list, again, removing any duplicates. I then compare my link profile to that of the competition. If I have any links that they also have, I remove them from my list. If they are ranking with those links, I can too, so there is no need to lose link equity or waste time by removing them.
3. Segment Links You Control
Various methods used for link building over the past several years allow you to access and change or edit the links. This could be web 2.0 blogs, blog network sites or profile sites, to name a few. Look over your list and identify any of the links that you have or should have access to and set them aside.
4. Manually Review the Remaining Links
Chances are you will have thousands or tens of thousands of links to go through so be prepared to do some work. I like to start by reviewing the list of domains. If you find links from reputable domains, you can remove them from your list to be reviewed without having to visit the link. Once you have removed links you are certain to be reputable, the fun begins.
While not new, innovative, fun or sexy, the very best way to do this part is manually. Click on each link and see if it looks OK.
Is the link an exact match anchor text? Is the link embedded in spun content? Has the host site been penalized? Those simple questions can help you identify a bad link pretty quickly. If you are not sure ask yourself; am I certain this link in helping my website? If you are not, go ahead add the link to your disavow file and repeat until you have screened all of the links.
5. Contact the Webmasters and Ask for a Link Removal — No Thanks!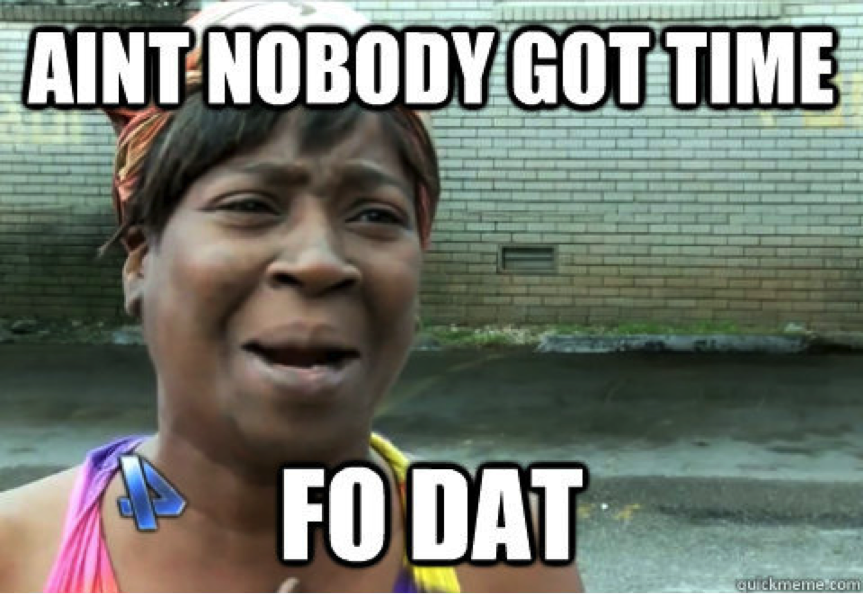 Let's be real about this one. Many of these links you did not build or have built to your website so why should you have to contact 5k spam sites and ask them to remove your link? You shouldn't! Google even says that if the link is outside your control, no action is needed.
Several people have noticed that the disavow tool seems to be nothing more than an automated and flawed system. Recently on Search Engine Journal an article titled "Is Google Unfairly Using the SEO Community to 'Clean Up' the Internet?" covered a case in which the third request for reconsideration containing only the word "hello" was the one to get approved. Surprisingly, this is not the first or only time a similar result has been had.
The fact of the matter is we seem to have been duped into building a database for Google that contains sites we feel to be spam, and that is after jumping through hoops in an effort to get them removed. I say from this point forward, don't bother trying to contact webmasters of other sites. Simply create a disavow file and let Google know in your message that "attempts to contact webmasters for removal of the listed links were unsuccessful." If you get denied, just resubmit it 3-4 times and you are likely to be approved. I have personally used this method successfully for 12 websites.
6. Removing the Links You Do Control
Purportedly, the number of links you do get removed prior to submitting your disavow file should be viewed favorably by Google in reconsidering your website. The fastest and easiest way to do this is removing and spam or unnatural links that you do control. Depending upon the methods used to build links to your site, this could be a large portion of the problem anyway. If you are still building links via web 2.0s or blog networks, make sure you keep a record of the sites and login information in case you need to remove them in the future.
As for all the other steps, hassles and headaches, start by using the six simple steps above and see if that gets the job done. If so, you saved a ton of time and money. And if not, you may have to dig deeper.
Plan Ahead and Save Stress
Those of you who can afford to do so should setup a backup domain closely related to your primary domain and work to rank that domain as well. This will give you a backup to preserve traffic while you are recovering your primary domain. Alternately, you could abandon the penalized domain and move your site to the secondary domain; this is usually faster and cheaper.
As you can see, removing unnatural links or dodging a penalty does not have to be hard. It can be time-consuming and frustrating, but as an online business relying on Google for traffic, it is the price we all have to pay.
Have any of you been able to get a manual penalty revoked without contacting any sites and asking them to remove the link?