You probably use websites that are monetized with affiliate marketing all of the time, often without realizing so, and there's a reason why: it's one of the most popular ways for bloggers and webmasters to earn an income from their digital assets. The industry is worth an estimated $12 billion right now and is set to grow by at least a further 10% over the next few years. It's a great way to earn money online without needing to develop products of your own. It comes as no surprise then that many SEOs are known to operate affiliate websites as a side-hustle, using their skills to drive traffic that they can earn a commission from.
But to be successful with affiliate marketing, you need to understand what it is, how to get started, and how to earn money from the channel. The good news is that anyone who has an online presence and ability to drive traffic can earn with affiliate marketing by promoting other people's products. 
This guide will introduce you to affiliate marketing, specifically looking at:
What Is Affiliate Marketing?
What do we mean by 'affiliate marketing'?
Affiliate marketing is a performance-based advertising method where businesses pay a commission on conversions to an affiliate. Essentially, an affiliate earns money by promoting and selling other people's products, just without holding any stock, having to fulfill orders, or deal with customer services. Sales are tracked via affiliate links to enable commissions to be calculated. 
Why Is Affiliate Marketing So Popular?
Deciding whether affiliate marketing is the right monetization channel for you should be a straightforward decision.
Are you a business-savvy entrepreneur looking for another source of income? Perhaps you're a freelancer looking to up your game and start earning more? Maybe you've got one or more websites that are receiving significant volumes of traffic and you're looking for a way to monetize it? Affiliate marketing is a popular option for many marketers, and it's clear to see why:
You can earn money with affiliate marketing from anywhere. You could be traveling and working on a beach or even at home in your bedroom. As long as you have an internet connection and computer, you'll be able to run an affiliate business from anywhere. You can also work your own hours if you manage to make affiliate marketing deliver a full-time income.
It's a great way to earn a passive income. There are real opportunities to drive sales and earn commission payments even when you aren't working.
There's big money to be made with affiliate marketing if you've got access to a consistent stream of potential customers or are ready to build a successful marketing strategy.
Because you're only acting as a referrer to other businesses, introducing your audience and encouraging a sale, you won't have to handle customer service.
There are very few barriers to entry and getting started. Plus, the startup costs for an affiliate business are low. In fact, the investment needed is much more weighted towards time than money.
If you're a skilled SEO and are able to rank a website for competitive terms, the returns from affiliate marketing could either supplement or completely outweigh, in some instances, client work.
How Does Affiliate Marketing Work?
Affiliate marketing works as a collaboration between a merchant and its affiliates.
But to clear up any confusion in this context:
Merchant = the business that is selling the product or service and who the customer hands the money to
Affiliate = the affiliate promotes the business's content to their audience to drive customers and is paid a commission upon a successful sale (or sometimes for a lead)
How Businesses Use Affiliate Marketing
Businesses use affiliate marketing as one channel of their marketing mix. It allows them to benefit (in terms of sales and leads) from someone else's (the affiliate's) marketing strategy and audience.
Businesses who take advantage of this channel vary from those selling physical products via an eCommerce store to financial services (insurance, credit cards, etc.) and SaaS software tools through to virtual products (think eBooks and virtual training courses). There are very few businesses that couldn't drive sales through affiliate marketing. As long as the right affiliates are out there to promote the products and services. 
When a merchant collaborates with an affiliate, they'll supply tracking links (to allow for the commission to be calculated) and often promotional assets, as well as sometimes unique offers (to hook an audience in) such as discount codes.
In many instances, merchants will work with an affiliate network to manage their affiliate scheme on their behalf to remove a lot of the associated admin. However, larger brands sometimes manage this internally. We'll look at this in more detail below, but for any merchants considering using this channel for the first time, it's important to know that much of the process can usually be handled by a specialist who will set things up and manage the program on your behalf, including onboarding affiliates and paying out the commission owed. 
In most cases, merchants pay affiliates on a commission basis on a pre-arranged percentage of each sale. In some instances and sectors, this may also (or instead of) be offered on a per-lead basis, where a payment is made every time a lead is generated, regardless of whether it converts. This model is riskier to the merchant, so the payout will likely be lower.
If you're a merchant looking to set up an affiliate scheme, check out this guide on how to find affiliates with SEMrush.
How Affiliates Promote Products and Services
In many cases, it's up to an affiliate to leverage their own network to promote products and services in a way that works for them.
After all, the more sales an affiliate makes, the more money for both parties. 
Many marketers and entrepreneurs will scope out a niche and develop a full marketing strategy to earn traffic to promote a certain sector, and in this case, it's like starting a business from scratch, albeit being done based upon high earning potentials. On the other hand, bloggers and influencers can use affiliate marketing as a way to monetize a channel or audience that they've already built up.
The process in both of these remains pretty similar.
Once signed up to an affiliate scheme (or, ideally, a number of these), affiliates can use a number of different marketing tactics to drive traffic to an affiliate (either directly or via their own site or platform) and, hopefully, drive a sale or inquiry.
Popular marketing channels with affiliates include:
SEO
PPC (But be careful to read the terms of affiliate agreements to see whether bidding on a merchant's 'brand' terms is allowed)
Social Media (especially popular with influencers)
Content Marketing
But in reality, if an affiliate has a source of quality traffic, the earnings potential remains the same. 
Smart affiliates will layer multiple channels together to increase their success and earnings.
How Are Affiliates Paid?
As already alluded to above, there are a number of different ways that affiliates are paid. This often depends upon the product or service being sold and the value of these.
Common payment structures for affiliates include:
Pay Per Sale (Fixed Fee): This is where a fixed fee commission is paid to the affiliate every time a sale is made, regardless of the order value.
Pay Per Sale (Percentage): The commission value that is paid is a percentage of the sale price or order value.
Pay Per Lead or Enquiry: A fixed fee is paid out every time a qualified lead or inquiry is made.
Pay Per Click: A (small) fixed fee is paid out every time a click is sent to the merchant's site by the affiliate.
Which payment structure is used very much depends on individual merchants and the niche that they operate in. In some cases, affiliates will be given a choice of different payment structures to choose from and be incentivized accordingly.
Popular Affiliate Websites You're Probably Already Using
Before we dive into how to get started with affiliate marketing, let's take a look at some popular websites that you may already use but maybe didn't realize they were affiliate sites. And we will take a look at how they're monetizing themselves, too.
RetailMeNot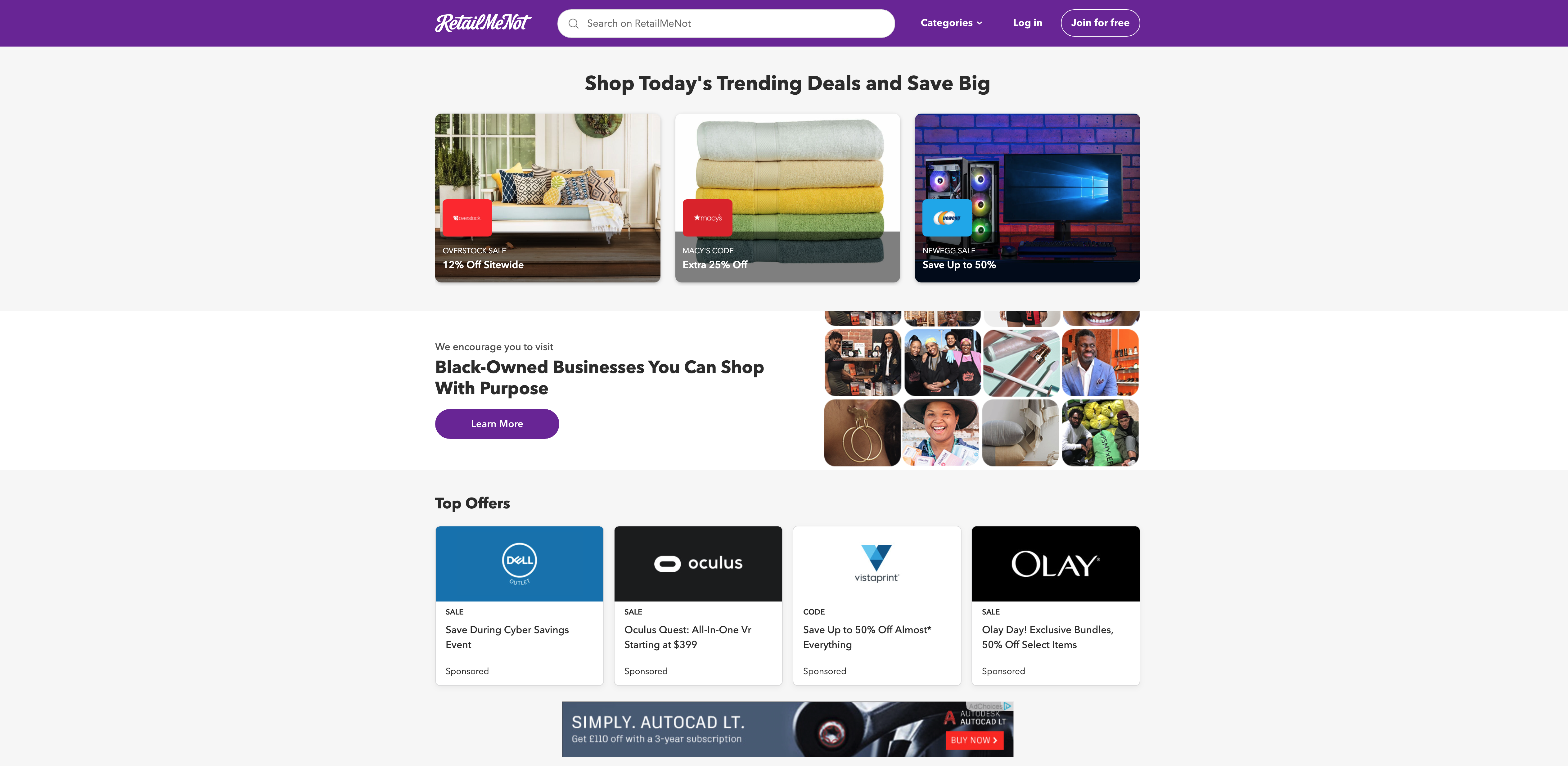 There's a good chance that you've used RetailMeNot in the past to hunt for discount codes to save money when you shop online, but maybe you weren't aware that this is an affiliate site?
When you use a voucher or use a deal that's listed on the site, they're being paid an affiliate fee. And using the Doman Overview view, we can see that they're receiving somewhere in the region of 23.7 million organic hits each month.

NerdWallet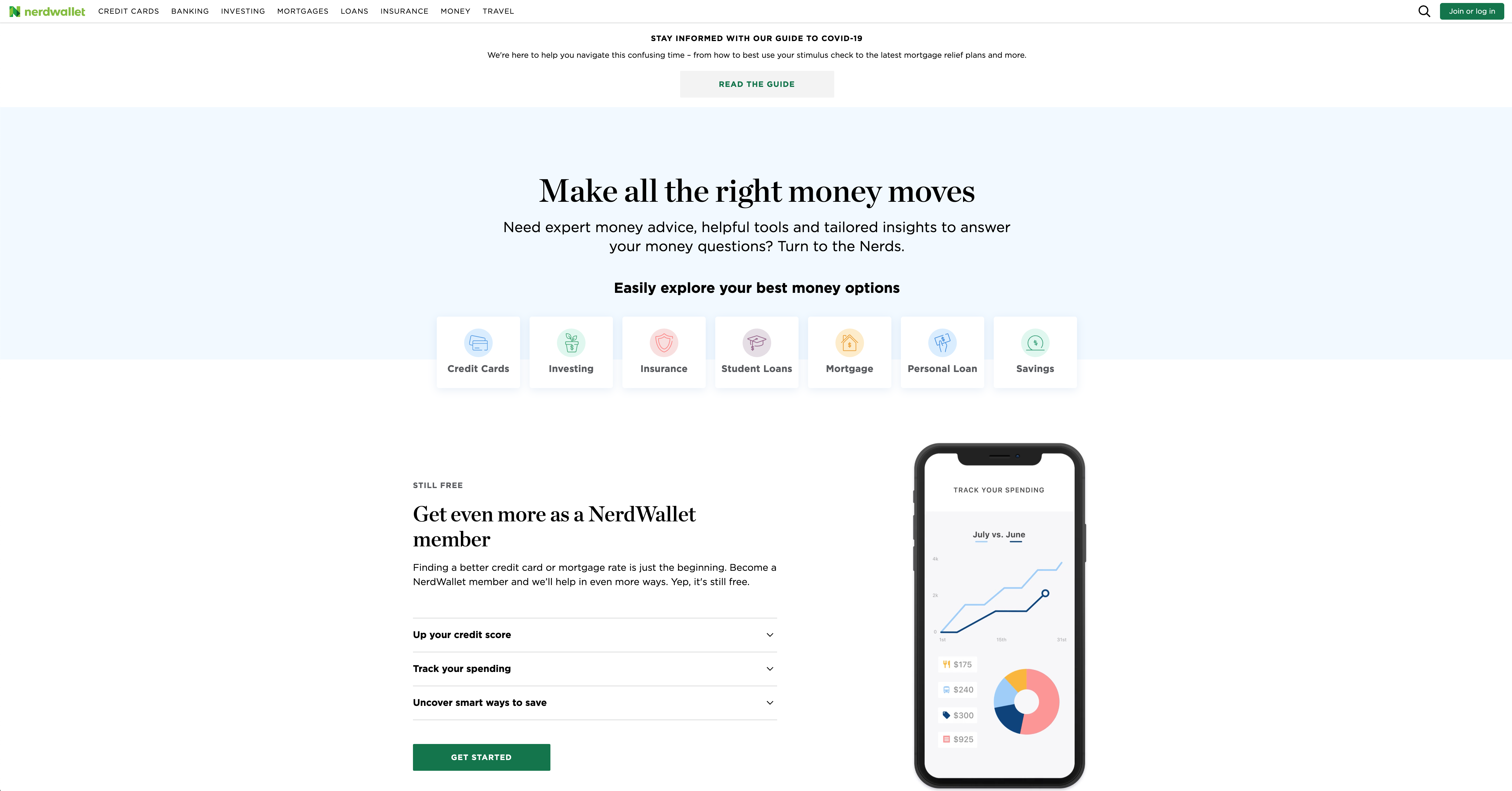 NerdWallet is perhaps one of the best examples of an affiliate site. The team behind the website offers a solid user experience and great content strategy that helps users to find the right financial products and make the right decisions.
The site is monetized by comparing brokers, credit cards, and other financial products and sending traffic to each of these through affiliate links.
And we can see that they receive over 14 million organic hits every month.
The Points Guy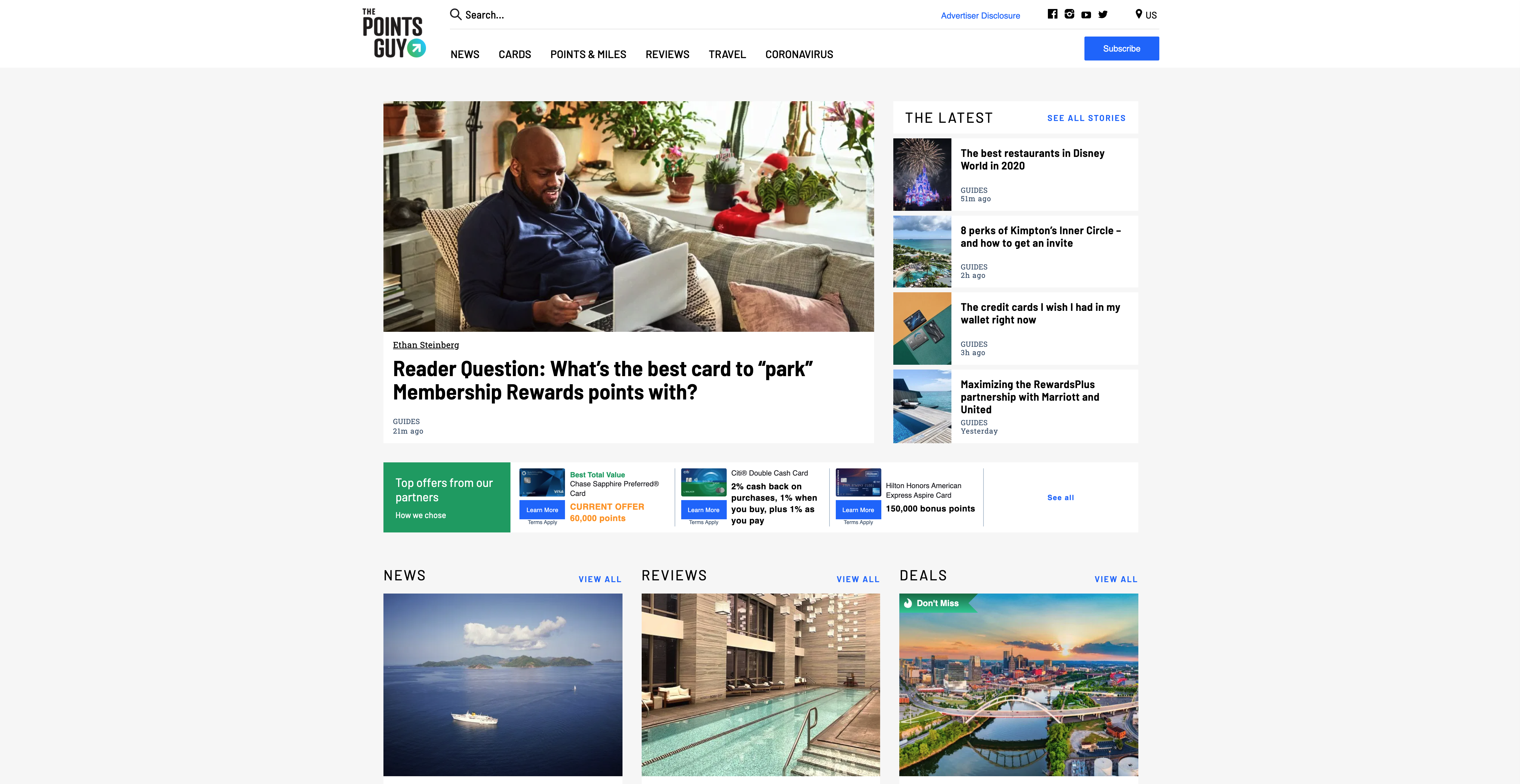 If you're a frequent traveler, there's a good chance that you've come across The Points Guy. An awesome content-heavy platform that helps you to collect and use points and miles, as well as find the perfect vacation experience.
And this site is another great example of an affiliate setup. It recommends cards, such as Amex, to encourage a sign-up.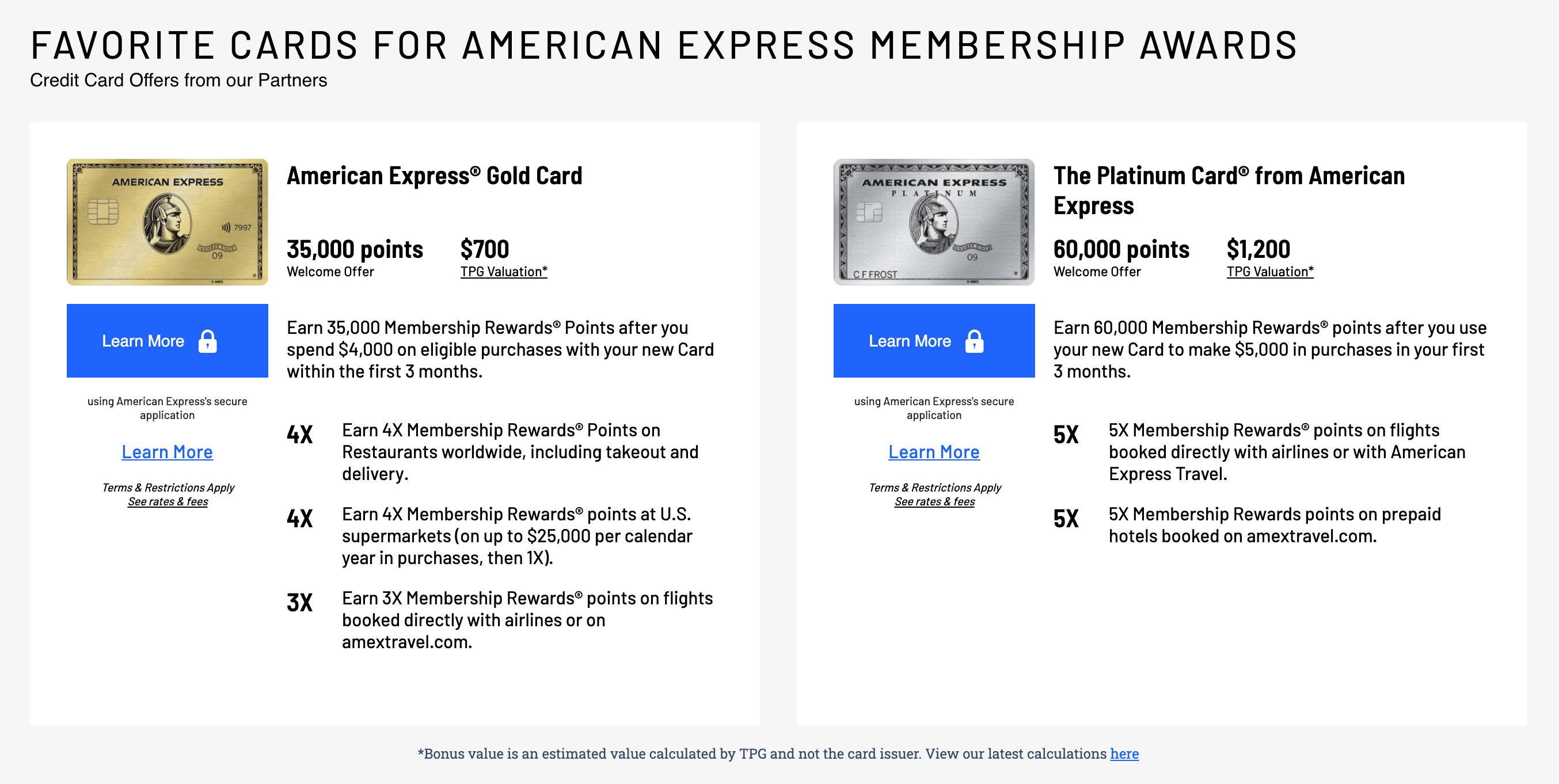 Looking at the site's organic visibility, we can see that they receive an estimated 3.3 million hits from the search engines each month. While this is less traffic than other affiliate marketing websites, it still is an impressive amount of traffic that's targeted towards a key group of users. 

How to Get Started with Affiliate Marketing 
But enough of talking about what affiliate marketing is and how other people are using it. By now, you're probably ready to get started with your own affiliate marketing strategy and start to monetize your existing assets or launch an affiliate site of your own from scratch.
Let's look at how you can get started on your path to becoming a successful affiliate. 
Step 1 - Choose a Niche
The first thing that you'll need to do is to choose a niche.
If you already have an audience that you want to monetize, then you have a good heat start on your affiliate marketing program. Although, if you're starting out fresh you'll need to identify a niche that can be profitable as an affiliate partner.
We're often drawn to high competition niches, simply because of the opportunities. However, when you're considering all the competition that's out there you're often better going after something a little more specific. 
As Vahe Arabian recommends in this post on identifying profitable niches:
The value of finding a profitable niche is that niche audiences are loyal. They stick with you for the long-term rather than dashing off to see what's shiny and new on the next site.
But how do you actually find a niche that has an audience that you could tap into?
Keyword research, that's how.
You can use the SEMrush Keyword Overview tool to find potential keywords that could drive traffic, working on a baseline that 2,000 searches per month is around the minimum level that you'd need to be considering.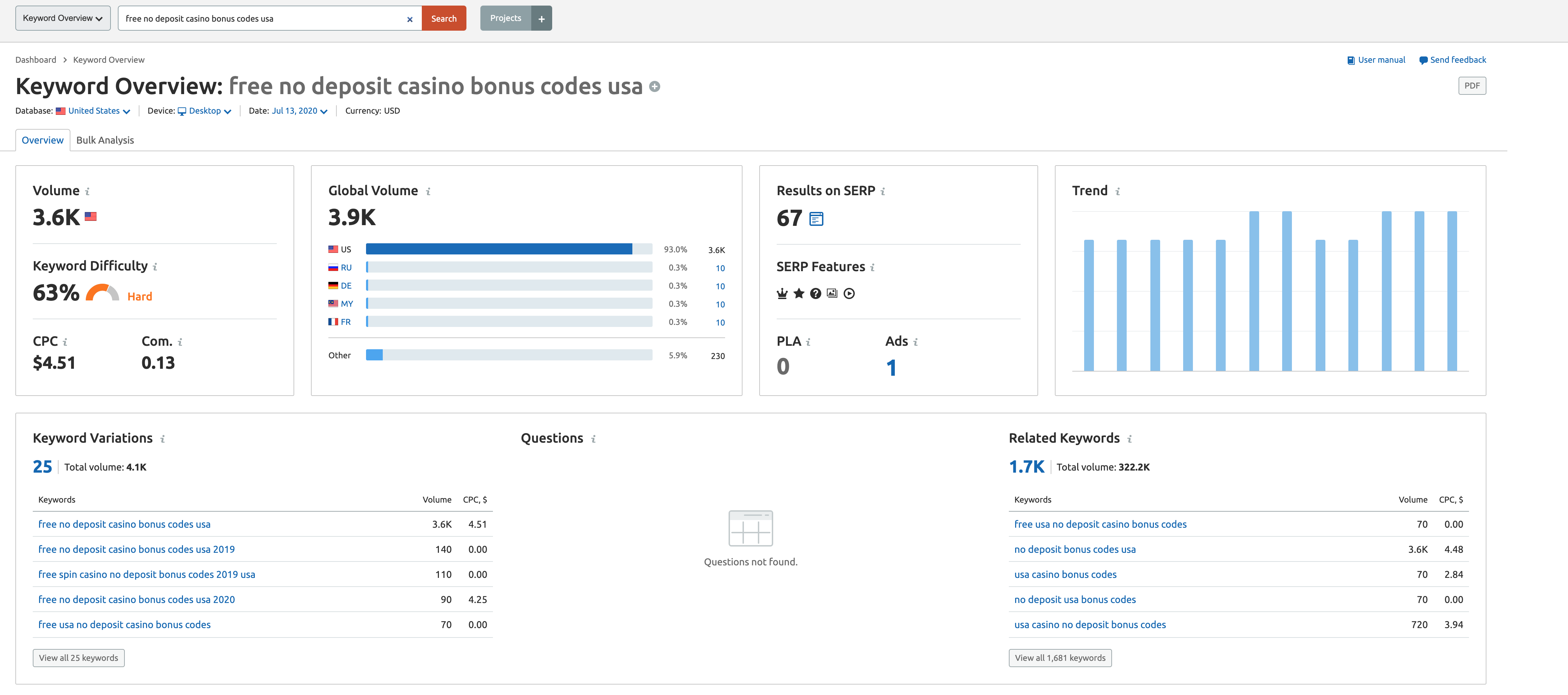 For further recommended reading on how to find a profitable niche, check out this post by Authority Hackers.
Step 2 - Find Affiliate Networks or Schemes To Use
Once you've identified your niche, you need to find one or more affiliate networks or schemes. 
Networks are usually a middle ground between affiliates and merchants, and a number of these exist, but the way to find these is typically to start to scope out merchants you want to promote and look how to sign up to their schemes.
Let's say you operate a successful travel blog and want to heavily promote car hire offerings as an affiliate and know that Avis is one of the top car hire companies.
Let's find their scheme.
A quick search returns its affiliate program page on their site.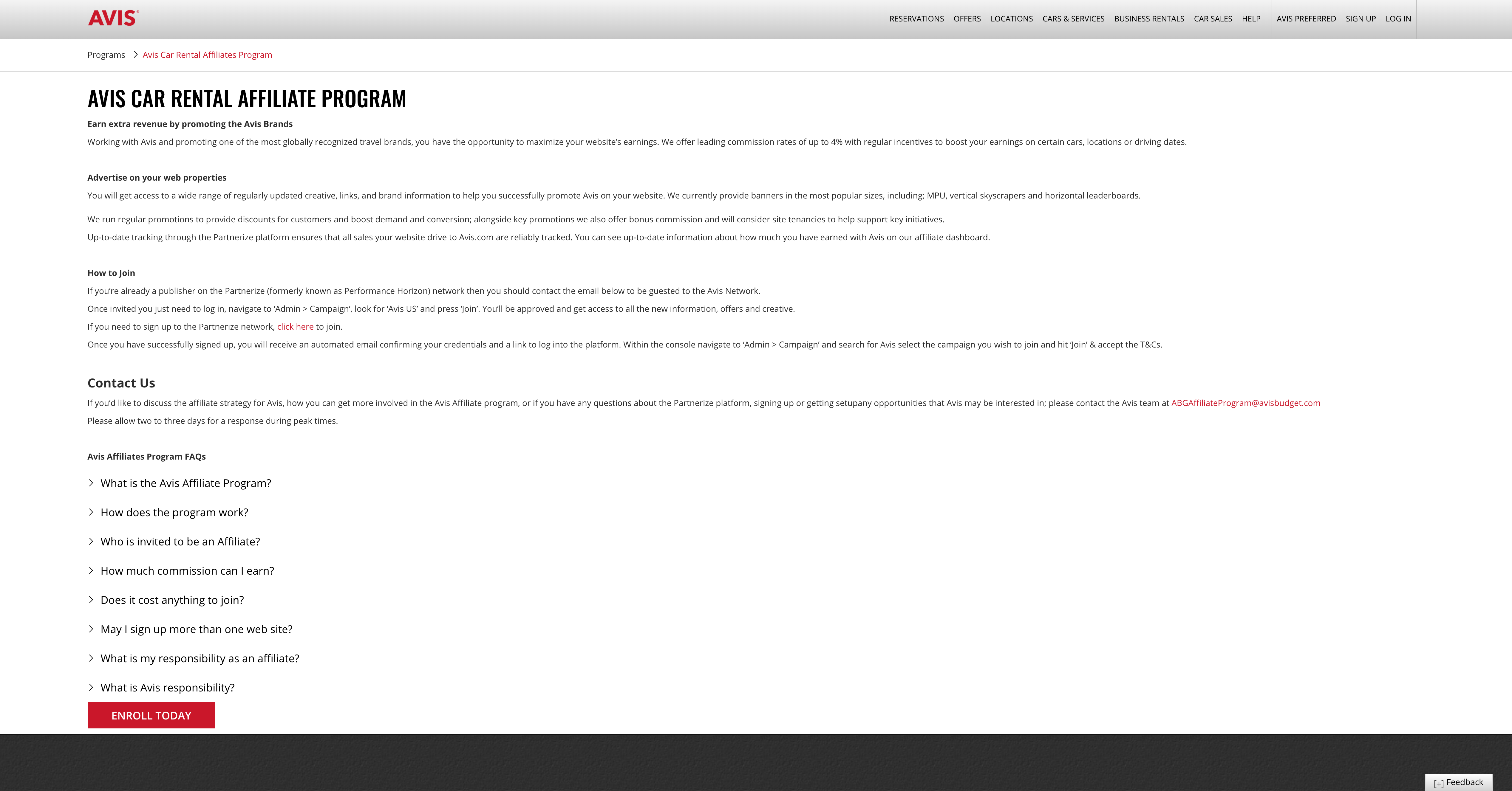 This clicks through to here when you enroll.
We can see that they're using the Partnerize network. Often, you'll find links to a merchant's affiliate program in their footer, but if not, a quick Google search for "[merchant] + affiliate program" usually returns what you're looking for.
Scoping out merchants can be a great starting point, but once you're signed up to a network, you'll also be able to sign up to their other merchants, where relevant, to promote their offerings and earn from them.
Popular affiliate networks include:
But you don't always need to work with a merchant through an affiliate network.
In fact, in our 5 Hours of SEO webinar, Harsh Agrawal says:
You can negotiate with any brand to work directly with you when you have a large number of sales, bypassing the affiliate network completely. You get a better percentage of the sales and can often request additional perks such as a branded landing page or branded coupon.
And Craig Campbell went on to claim:
You can make significantly more revenue when you can go directly to a brand rather than running through Amazon or another affiliate network.
It's all about building a partnership, something that Geno Prussakov talks about in more detail here.
Step 3 - Choosing Products to Promote
Once you're on board with one or more affiliate programs, you need to choose products to promote. The products you choose to promote should align with your content strategy.
You've already used keyword research to scope out a potential niche to launch an affiliate site. But this is also a great way to plan a solid content strategy that aligns with products able to be promoted from your chosen merchants. Pay attention to how competitive it is to rank and your potential to drive traffic from other sources alongside search volumes and the affiliate payout. 
Sometimes you'll see bigger wins narrowing down on niche topics and earning a large percentage of a small pool, rather than struggling to rank and gain visibility in higher-volume markets. It's also worth chatting with the merchants or network to help you figure out what you should be promoting and when.
Step 4 - Plan a Strategy to Promote These Products
Once you've figured out what you'll be promoting, you need to start driving traffic to the merchants.
As we mentioned above, there are a lot of different channels that affiliates use to drive traffic to their merchant partners. The strategy that you take depends on your goals and vision.
Do you want to launch one (or more) niche-specific affiliate sites that essentially act as a funnel for merchants that you claim a commission on? Or do you want to build a brand?
With the right plan in place, SEO is a no-brainer, given the traffic that's out there without you having to pay per click. PPC, on the other hand, can work for some niches but not for others; you'll need to make sure you're carefully considering the click costs and your conversion rate into a sale for the merchant. Otherwise, you might find there's not enough margin to make a return. Social and content marketing usually sit alongside a solid SEO strategy, and email can be a great way to drive repeat sales from previous users if you're able to build up a process for generating sign-ups.
If you're looking to gain more insights into how you can make money with affiliate marketing, take a look at this recap of a recent #SEMrushchat for more ideas and inspiration.
Introducing BeRush - The SEMrush Affiliate Program
You'll find that a large number of businesses have affiliate programs.
After all, it's a great way to drive sales from new audiences who were perhaps not familiar with your product or service previously.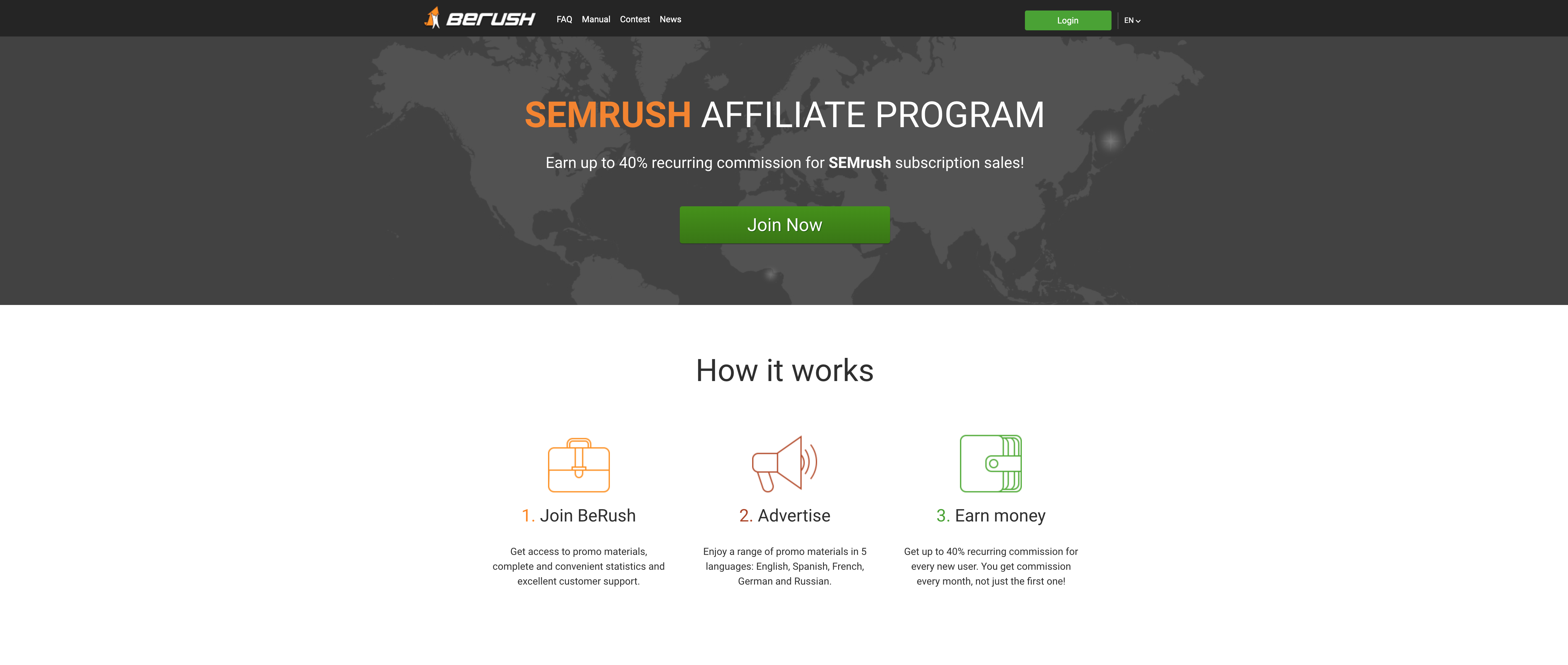 And here at SEMrush, we've got our own affiliate program: BeRush.
Even if you don't have a large number of marketers and business owners to market to, BeRush can help you begin your affiliate marketing journey. Take a look at how we've set it up, the commission levels on offer, and how it works for affiliates.

---
Affiliate marketing can be a lucrative channel both for merchants and affiliates, and the industry is only growing. 
Whether you're wanting to launch a side hustle and earn a little extra income each month or launch a fast-growth platform that takes a sector by storm, it's a channel you can't ignore and one that sits at the heart of different channels, from SEO and content marketing to PPC.