Evolving Technology Means Shifting User Engagement
As technology continues to advance, people are changing how they interact with the Internet to find answers to their questions and needs. The primary virtual assistants on the market today include Google Assistant, Siri, Cortana, and Alexa.
Leading engineers and industry leaders have proved the desire for online searchers to use voice search queries with the advancement of technology. Online searchers interact with search engines using voice search both directly with the search engines and through virtual assistants.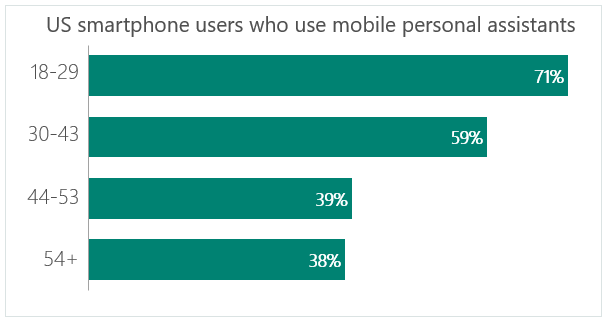 Image Source: https://www.l2tmedia.com/2016/10/how-does-voice-search-affect-search-traffic/
The adoption of voice search can't be overlooked for SEO marketing experts who want to improve their online presence. In 2016, a report from MindMeld found that over 60% of U.S. smartphone users interacted with voice search once during that year.
Why Do People Love Voice Search?
Even the most hardened online searchers are starting to see the advantages of using voice searches throughout the day. Not only is this method of online search quicker for many people compared to typing, but it is also less cumbersome in certain situations.
Whether you are folding laundry in your house, cooking dinner in the kitchen, or walking to your car, speaking a search query to a virtual assistant means you don't have to refocus your attention on typing a question.
This means that searchers can leverage virtual assistants and their voice search capabilities to find the answers they need in almost any situation.
General Trends Of Voice Search
Voice search is a growing trend in how people interact with content, and this means that as more businesses see the importance of voice search more dollars and resources will be put toward optimizing for voice search.
Great emphasis is being made to align content with the needs of customers while also optimize websites for mobile-first and online keywords focus on long tail keywords . Here are some ways that you can take advantage of this growing trend to ensure the success of your business or the growth of your clients, and you can find these opportunities with a holistic website audit on your site. 
1. Focus On Mobile Experience
SEO marketers need to consider many aspects of content when creating content that is relevant and valuable to their audience, including:
What are the needs of their customers?

Where are customers searching for information?

What search queries are customers using to find answers online?

How are customers searching for information?
While SEO is centered on all of these questions, the future of SEO marketing will be altered by voice search the most due to the shifting landscape of online search towards mobile devices. Not only has mobile seen an increasing presence in general online engagement, but mobile search is also dominated by voice searches.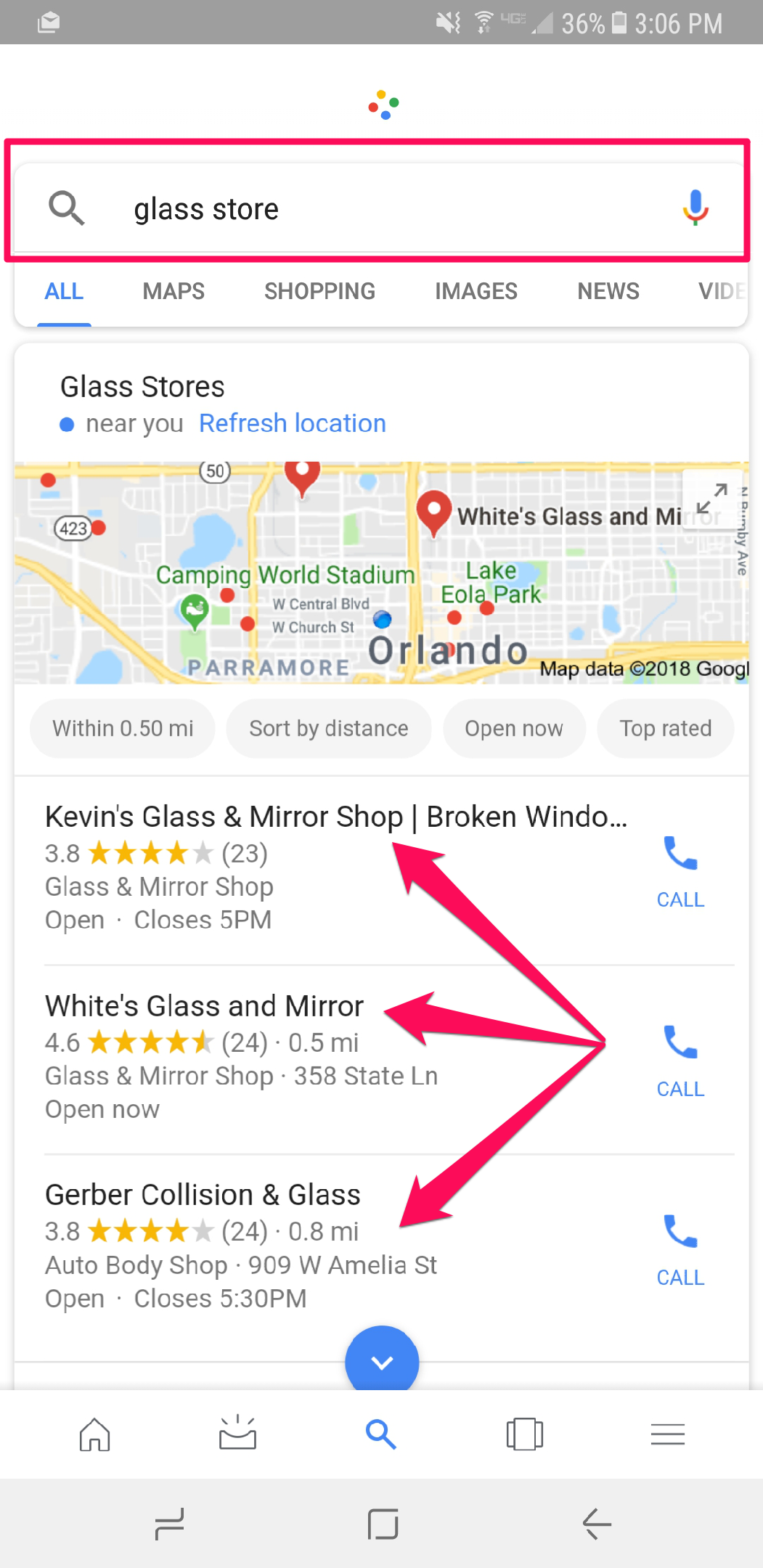 This means that every website needs to take a mobile-first approach to their design, content, and technology to win with mobile customers and voice search queries.
If your site is not perfected for mobile search, then your business will miss out on a lot of traffic and sales, especially from incoming traffic through voice search.
Optimize Site Speed For Mobile: Since most online traffic is coming through mobile devices, you should focus on this factor to ensure mobile and voice search queries convert on your site.

Keep Site Crawlable: To ensure Google and understand and can find your content on a mobile voice search, you should make sure that all content and resources are crawlable. Don't block valuable files with JavasScript, CSS, or the robots.txt file.

Don't Use Flash: Flash is not supported by many mobile devices, so relying on this technology to display content can have a negative impact on mobile engagement.
2. More Searches Using Natural Language
People use different terms and interact with search engines differently with their vocal cords than they do with a keyboard. Instead of using very short phrases like people tend to use on consoles, voice search queries tend to be more natural-sounding questions or statements.
The difference with a traditional search engine is that, in a voice search, only the top answer will be highly relevant. Based on how content is conveyed to the user, marketers must ensure that landing pages are designed in a specific way to showcase long tail keywords and a short, yet comprehensive response to the voice result to easily find it.
One of the best ways to find natural language suggestions for content is the Related Keywords tool in SEMrush. This feature provides valuable insight to help identify other phrases that you can include in your content to drive qualified leads to your site who are utilizing voice searches.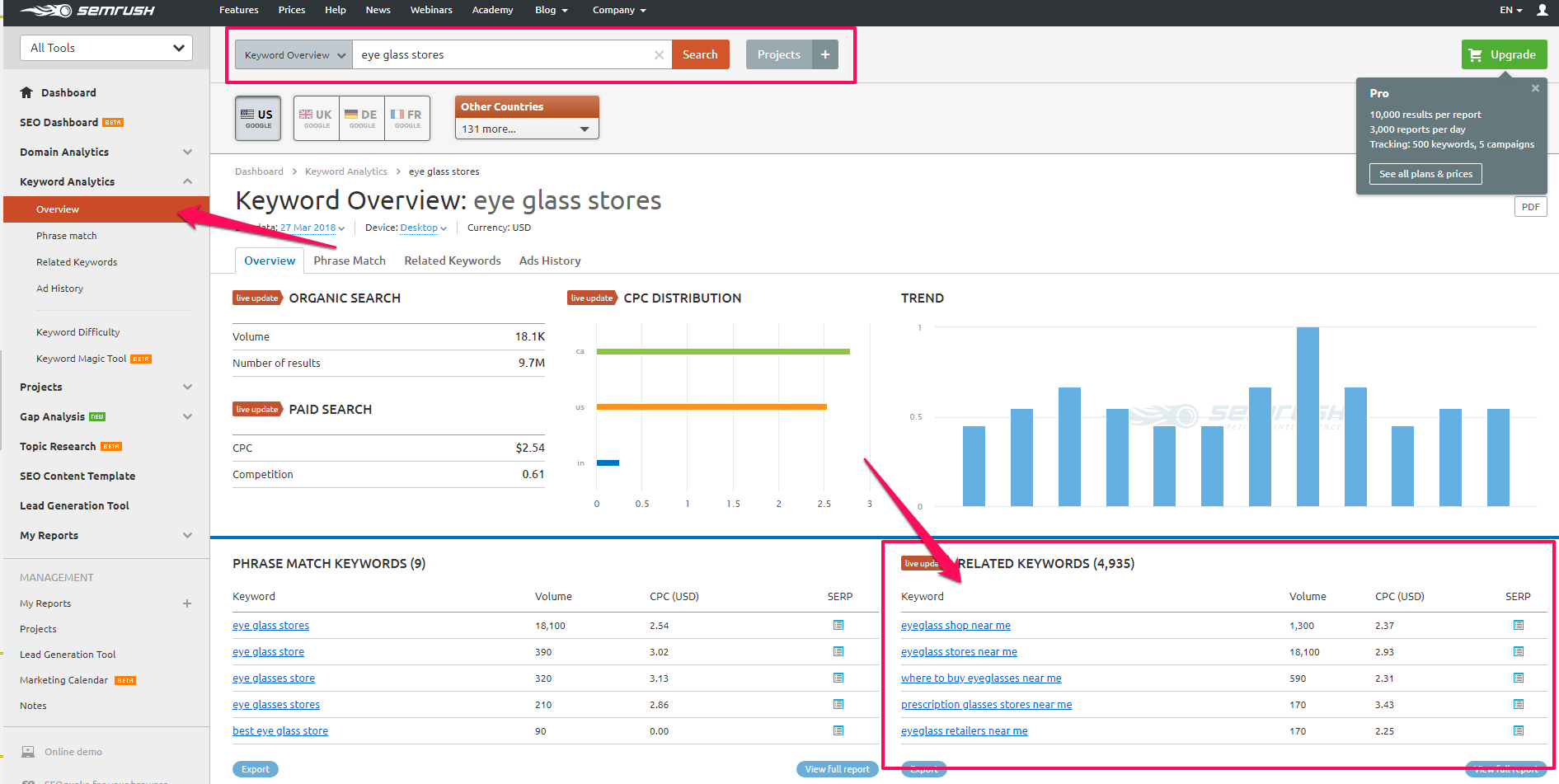 3. Create a Question and Answer Style Content
As you optimize your content for voice search with more conversational tones, be sure to also use a format to take advantage of questions and answers. Since most voice search queries come in the form of a problem, your SEO marketing strategy can see a big boost if you include specific questions that people ask for quick answers.
Not only will this help align your content with the needs of your customers, but it will also assist Google to know the context of your information. This is the same approach you want to take to have your content appear on the Knowledge Graph or other widgets in SERPs.
Create blog posts and product catalogs where you provide relevant content by answering questions. This is a great way to optimize because a lot of users to type in questions when they are looking for information.
A quick and easy way to learn what questions people are asking about your topic is to use the new Topic Research tool from SEMrush. This powerful tool is a one-stop tool to find questions, reference content, and other valuable information to help you not only optimize for SEO, but also to drive engagement through voice search. 
Use real questions that your customers ask you as a basis for content you create. Include actual questions in the H2 and H3 sections of your material and provide a quick answer with supporting content below.
This will ensure your audience with the best solutions to their needs and provide more information to help them make a buying decision.
4. Optimize Local SEO Listings
Location plays a significant role in online searches, and Google's drive to make their results more relevant means that local SEO will have increased importance in the coming years. This fact only emphasizes the fact that most searches on a mobile device are done through a mobile device.
As a result, the future of SEO marketing will depend on local SEO factors. Optimizing Google My Business or other relevant local directories is the best place to start to ensure all business information is updated and accurate so local searchers can find your business content quickly and easily.
Reviews: One of the best ways for a business to take advantage of local SEO is to respond to all reports of their listings. This is because the number of reviews is critical for ranking in Google's local pack. Always encourage customers to leave reviews, and be sure to respond to each one (especially the negative reviews).

Google My Business: Setup your Google My Business account and make sure that all information is updated. Use your Business Name, Address, and phone number on all of your listings and GMB account. Be sure also to build a unique description of your business, choose the right category, and upload at least five photos to your account to ensure you have excellent visibility.

Schema: Schema markup is a relatively new tool that SEO marketers can use to improve their online presence. Use this microdata to boost your online rankings for non-brand keywords and help search engines understand your content with contextual clues. The local section of Schema.org has a variety of formats that you can use to connect mobile searchers (using voice search or not) with your business more efficiently.
Pushing Into The Future Of Search With Voice Technology
As technology continues to evolve, business owners and marketers have the unique opportunity to reach their customers with content based on what, when, and where they search. Voice search is a great way to speak to customers who are using mobile devices and who are on the go.
Following the above suggestions will help ensure that your online presence continues to remain strong and drive more engagement and rank higher in search engines!