When using SEMrush, most people are not aware of how to take full advantage of the software. You may or may not know this, but one of the things SEMrush is well known for is our keyword research.
But do you really know how to utilize SEMrush for keywords? Well, with it being Education Week on the SEMrush Blog, I'll take you back to school through this post and show you how to best utilize SEMrush to find the keywords best for you.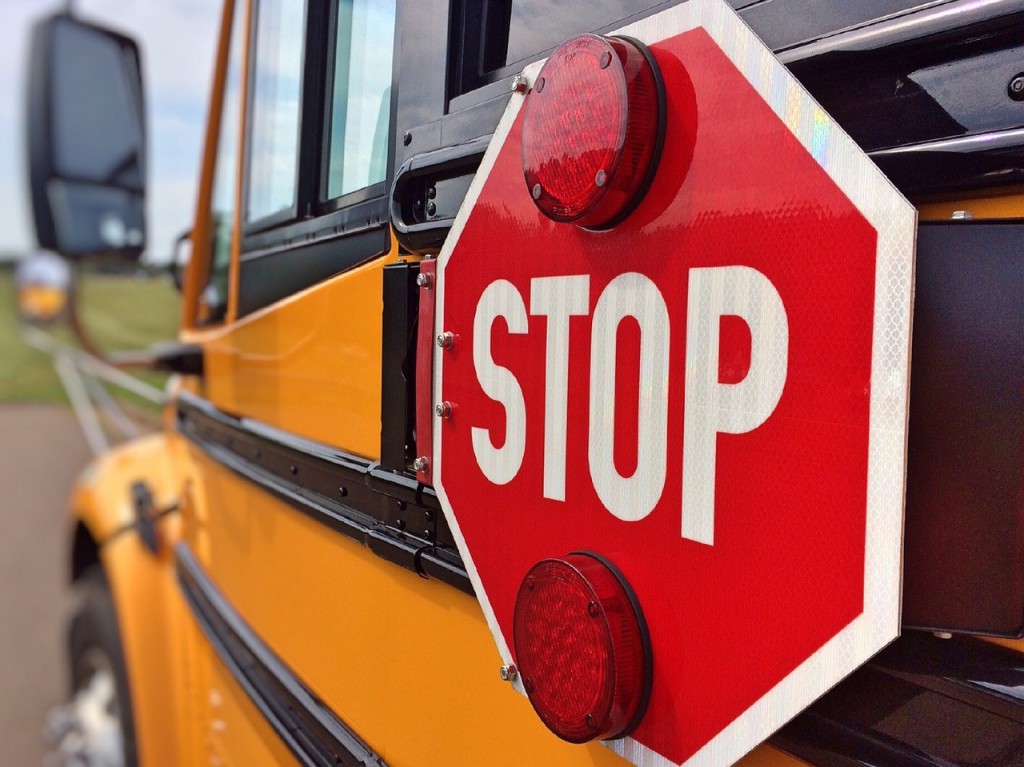 When doing any type of keyword research, regardless of how far you are into your SEO, you will want to turn your focus to one specific area. For example, you could be a clothing company that has been specializing in t-shirts and now would like to focus on long sleeve shirts. You may be torn on what kind of long sleeve shirt you wouldlike to start manufacturing.
What do you do? First, you will want to search long sleeve shirt in SEMrush. This will bring you to the Keyword Overview page for "long sleeve shirt." First you will be greeted by the analytical data we have for the keyword itself. This will include helpful information such as the average monthly search volume listed under the Organic Search title, along with the CPC and competition level for AdWords.
How Do You Find New Keywords in SEMrush?
To find the proper keywords for you, the Phrase Match and Related Keywords sections are where you will want to harness your focus.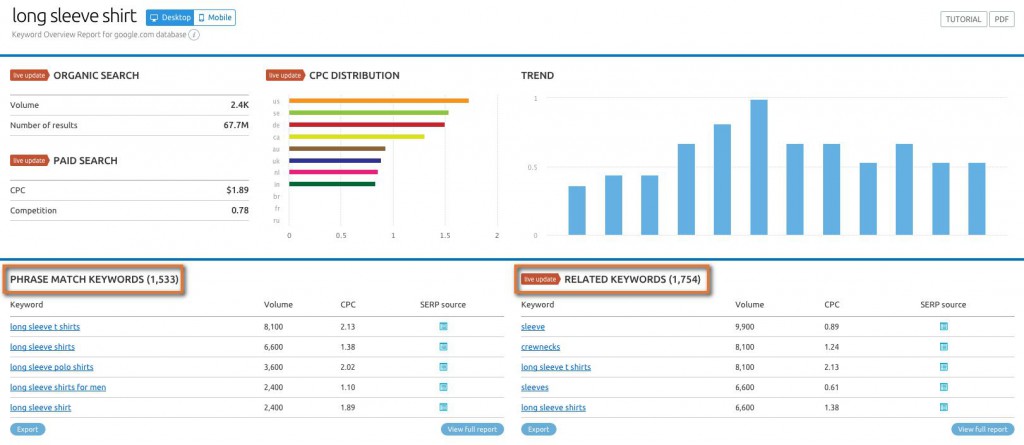 Before showing you how to find the best keywords, its important to understand the distinction between these two reports. The Phrase Match Keywords Report will tell you keywords that contain the phrase you searched within the keywords. When looking for more longer tailed keywords, the Phrase Match Keywords will be the report you will want to examine. If we are still going off of the "long sleeve shirt" example from above, we can see keywords that contain the phrase "long sleeve shirt" within the keywords themselves. This allows us to get more specific with our keywords and find the smaller market that we are looking to target.
The Related Keywords Report will give you exactly what it says: related keywords. You may find that you are not getting enough traffic from the keywords you are currently ranking for and you would like to target similar keywords. The Related Keywords report will give you examples that are related to the phrase you searched. This can reveal new possible keywords for you and help you with your SEO.
Now, your initial search of a keyword may be sufficient enough where you do not need to limit this down any further. This is usually for a niche market. However, in most cases, you will want to narrow your targeted keywords down so that you are reaching your target audience. With these two reports you can now find these keywords.
Which Keywords Fit Best?
It is one thing to discover new keywords you can target, but it is another to pick the best fit. When you are determining these keywords, it is important to review the data. For example, if your top ranking keyword is "laptop computer" with a average monthly search volume of 5,400, it wouldn't make sense to target a keyword such as "pc laptops" with a average monthly search volume of 33,100. You must know your limits when choosing these keywords and you do not want to reach too far up and waste time on trying to rank for such a keyword.
When it comes to determining these keywords the best way is to look at how you are currently doing. See what keywords you are currently ranking for. What are the search volumes of these keywords? Which ones are your top performing keywords? If you are bidding on these keywords in AdWords, what is the CPC of these keywords? What is your budget?
All of these questions should be answered in order to choose the right piece to be added to your SEO puzzle. By determining the average search volume of your keywords, you can then identify a target search volume range you would like your prospective keywords to have. If you stick to these guidelines, you are setting yourself up for success and make sure you are choosing attainable keywords.
If you still have questions about any of this information, please feel free to reach out to our Customer Success Team at: (855) 814-4510 or by email at mail@semrush.com. You can also contact us on Twitter by using the #semrushcare hashtag.