Creating a consistent brand image can increase your company's revenue by up to 23%. Just by outlining a clear and consistent brand positioning strategy, your company can bring in more clients, make more money, and optimize all of its marketing efforts.
Developing a brand positioning strategy can only come after you have run market segmentation and outlined your targeting. Once you are done, you can finally get to the most impactful and powerful parts of your overall marketing strategy — positioning.
What Is Brand Positioning?
In short, brand positioning is the process of deciding how you want your customers to think of you. 
When you're selling products and producing content, it's likely that there is a certain emotiom and affinity you want to elicit. Hence, you're looking to position your brand in a certain way.
Brand positioning is more than simply producing a logo or a jingle. Done right, it can help you set your business apart from every other competitor out there, even if you're selling more or less identical products.
To build the right positioning strategy, you should:
Outline the key needs of target customer segments;
Define the positioning strategy based on those needs, or what marketers call discovering your target audience's 'reason to believe';
Highlight your brand's differentiation points (competitive advantage traits); and
Create a marketing plan based on all the steps you've taken above.
What we'll focus on here is the value-based approach to brand positioning.
Why Is Value-Based Brand Positioning Important?
The main thing to understand is that positioning has less to do with product characteristics and rational features; it's all about perceptions and you taking control of the narrative that consumers are associating with your business. 
With a clear brand positioning framework, your business can tell consumers why you're different from others. By setting yourself apart, you can strengthen your relationship with your existing customers. It can also reassure your company that customers will be more likely to choose your product over a competitor's product.
Going back in time, cigarette brands did a heck of a job differentiating pretty much an identical product: you could either be a Marlboro man or a progressive Camel aficionado, and that made a difference. Because you'd get a clear image of a person who chooses one brand over the other, and this was all thanks to variations in brand positioning.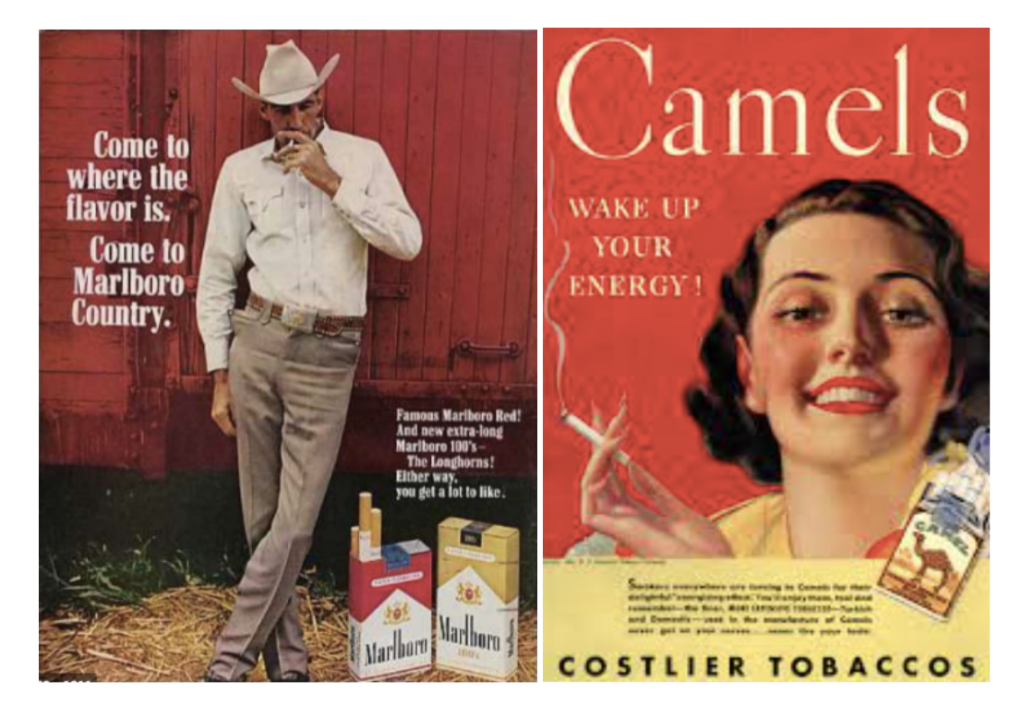 The VBBP Framework Explained
VBBP, or visual-based brand perception, refers to how consumers recognize a brand visually. 
All in all, brand perception is the representation that a consumer has about a particular business. Consumers form brand perceptions based on a number of criteria:
Online reviews
News stories
Friends' recommendations
Personal experiences
External marketing consumption (ads, social media, etc.). 
Regardless of what your company claims to be like, consumers may form a different opinion of what your company actually is. Brand perception relates to brand positioning because they are both forms of communicating a brand's message to its customers.
The more you work at creating a certain brand persona, the more your consumers will be able to associate your company with that persona, aka themselves.
Why Is Brand Perception Important?
Like strong brand positioning, strong brand perception can help your company be more successful. It's more than finding the right keywords or meeting user intent.
If you associate your brand with positive traits that your target market appreciates, your target customers are more likely to buy from you. In turn, you make more sales and raise profits.
Whenever your customers are faced with a choice between your company and another, they make mental notes about what they know about each company. Whether consciously or subconsciously, that individual decides which company to buy from based on these mental notes.
How to Create a Brand Positioning Strategy on a Value-Based Framework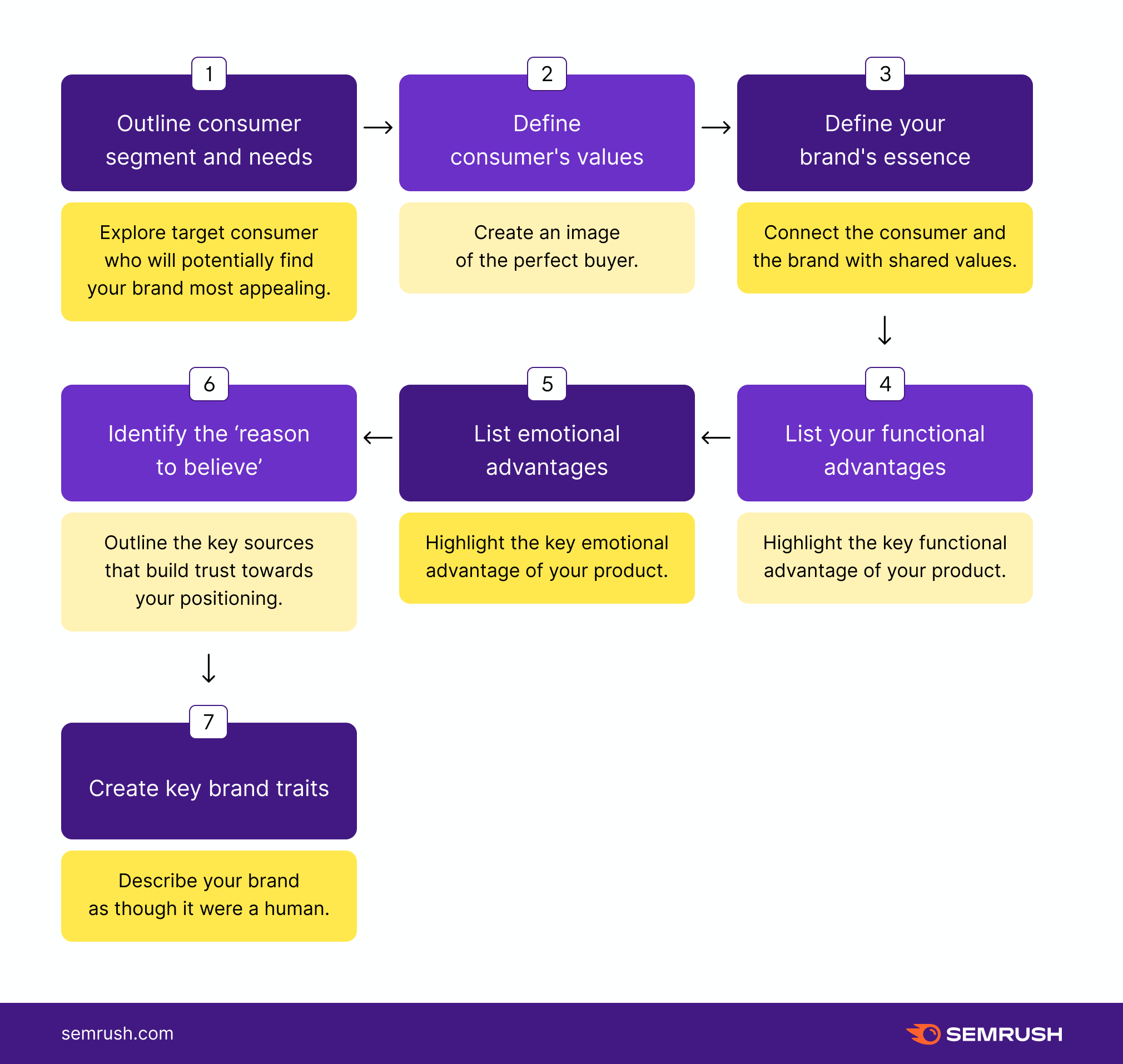 1. Outline consumer segment and needs.
In order to position yourself in the market, you need to understand who you're targeting. Who are the ideal customers for your business and why?
Once you've taken the time to define your buyer persona, you need to think about what values those kinds of people care about. What qualities are they looking for in a company? How can you show them that you have these qualities?
By appealing to the beliefs and core values of your target market, you can grow close to those that your company is trying to reach. 
For instance, Nike is sending a very clear message in all forms of communication — by choosing Nike, you support the strength and empowerment of all people.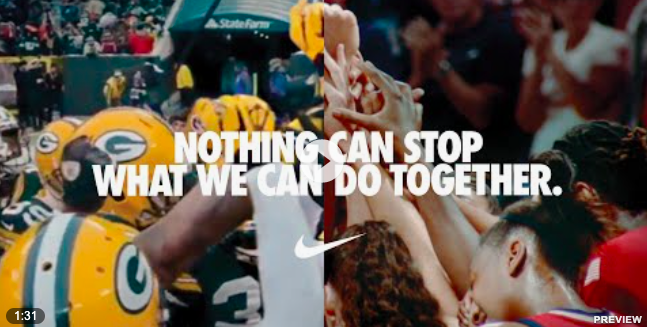 2. Set Your Brand's Essence.
To define the essence of your brand, you have to answer the following questions:
What is your brand going to spark in people? What is the first thing that they're going to think about when it comes to your brand? Think about it. Think about how you want people to perceive your company.
How and in what circumstances would people be compelled to turn to your brand?
How would your brand benefit your target segment's life/work process? What exactly will change?
Once you have your answers, you will be able to establish why it is that people would choose your brand and product based on their value system.
All of this is known as your 'brand essence.' It's the general thoughts, feelings, and emotions that people get when they think about your company.
3. Highlight the Functional and Emotional Benefits of Your Brand.
Next, you need to make sure that you understand the functional and emotional benefits of your brand. More specifically, you need to think about the functional and emotional benefits that your customers are going to get from your brand.
All in all, you need to think about the following:
How the customer will use the product/service
What the customer should expect while using the product/service
What the customer should feel after using the product/service
What the customer should expect after using the product/service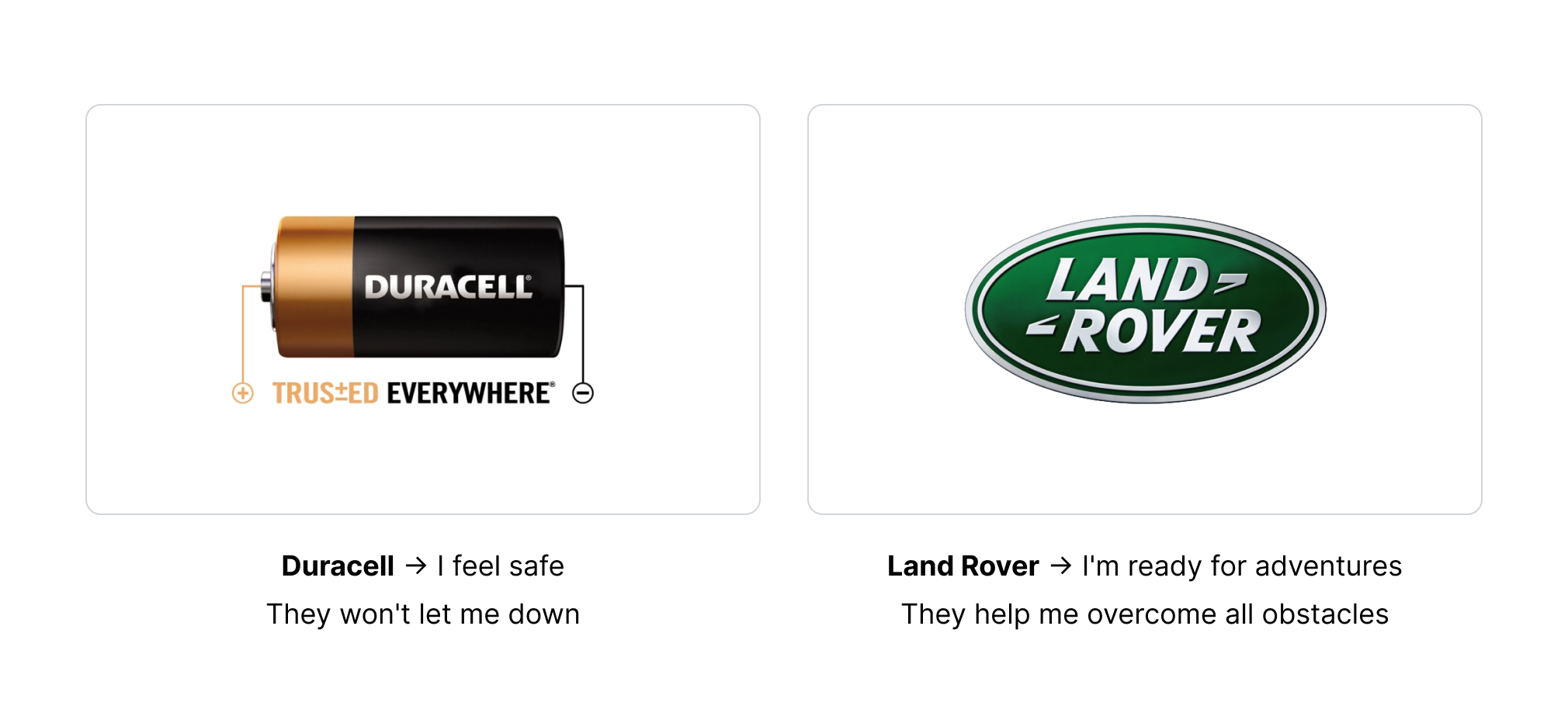 The more you think about how the customer feels and what the customer gets out of your company, the better aligned your brand positioning will be. The key is to always focus on customers and their insight into your brand.
3. Identify the 'Reason to Believe'.
The next step is to define why consumers would trust the brand values you're trying to communicate.
Essentially, there are three key ways to trigger your target segment to believe in your communication messages:
Choose the main differentiation points — both functional and emotional — that make you stand out from the competition;
Think about why your audience would believe in your uniqueness, how encouraging, sustainable and long-lasting these differentiation points really are.
Define the key tactics that better communicate your brand perception. In Dove's example, we are compelled to believe in their empowerment and self-acceptance messaging because they never use luxurious or glamorous imagery. Nike uses both celebrities and 'real-life' people and their stories to support their idea that all people can "just do it" regardless of the context. 
Integrating Brand Positioning Into Your Overall Marketing Strategy
Now that you know how to create a brand positioning strategy, you have to think about tying it in with your overall marketing efforts.
Each customer segment that's triggered by more tailored messaging needs to be approached with a specific marketing plan and mix. This is where Semrush .Trends comes in, bringing you insights and performance assessment of your competitors' and your own marketing tactics to help you fine-tune and maximize your brand communication efforts.