You use a call to action to encourage your users to take action or respond to your content. To make sales, you want people to take the next step once they have consumed your content; that next step may be buying your products or service, signing up to your newsletter, or subscribing to your Youtube.
We've included 10 call to action examples to inspire your powerful CTA. First, let's have a look at what CTAs are and why they're helpful.
What is a Call to Action?
A call to action (CTA) is a visual prompt (usually text or a button) to directs a user to take a specific action. CTAs usually offer a direction, an invitation, or an offer.
Type of calls to action
There are 5 common types of CTA you can use in your marketing:
Lead Generation: this type of CTA collect leads from your website. You'll usually prompt for a name and an email address you can add to your database. You can also include a member option so people can join the site before they buy.
Form Submission: with this CTA, users fill in a form with details, then receive a free download or access to content. 
Read More button: this CTA often includes a "read more," "learn more," or "click here" button. You're offering an invitation to find out more information about your product or service. Usually, the button takes the user to a landing page dedicated to your offer.
Product or Service Discovery: this CTA offers a preview of your product or service, and includes a button or link to a detailed, dedicated page. The CTA might read "discover more," "explore," or similar prompts. If you're on social media, the button may read "Shop Now" and direct to the product page.
Event Promotion: these CTAs promote upcoming events of interest to a targeted audience. For example, if you were planning a car show, your CTA could use niche language like "start your engines." You can offer early bird tickets or a countdown to the event.
Use strong action words
The right keywords and action words can boost conversions. Specific phrases are common within an industry, theme, or search intent. Consider what influences a user to interact with your website.
Ecommerce: "Buy," "Shop Now," "Order," "Reserve," and "Add to Cart" all promote a transaction between the user and your website.
SaaS conversion: You can use phrases like "Download Now," "Free Trial," "Subscribe," "Sign Up," or "Get Started" to encourage people to try your service right away. 
Charities and nonprofits: These industries use "Donate," "Volunteer," "Adopt," "Support," and "Give" to inspire emotion or tug at heartstrings. They're not asking you to buy any product or service but rather contribute to a cause or movement. 
Newsletters or Community pages: You might see these CTAs that read "Subscribe," "Join," "Register," or "Sign Up." These CTA encourage you to join a community to discover more about their brand or service. They're not asking you to part ways with your money.
General: This covers the rest of the CTAs out there. You'll often see CTAs asking users to "swipe up" or "check [it] out." These CTAs can ask the user to take a range of actions.
Calls to action must make sense to the user while also serving your marketing strategy. What action do you want a person to take and why?
10 Examples of great calls-to-action
Facebook Ad CTAs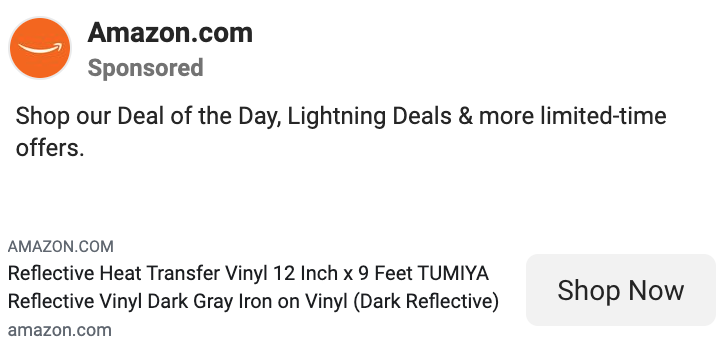 This is a very simplead with a clear CTA. It indicates 1 item for purchase. The CTA button text is larger than the ad text, and takes a user directly to the product page.
This CTA is part of a visual ad that plays a preview. The ad offers a free trial, and the CTA encourages you to sign up to receive the offer. 
With both Facebook ads, the button to click is large and the font size larger than the ad's text. We don't have to work too hard to find it.
Instagram Ad CTA
Advertising is growing on Instagram, and the ways that marketers get you to interact and take action are just as sophisticated as Facebook.
This ad prompts you to choose between 2 options, but the CTA is only asking you to "Watch More." Much like the Hulu ad, there is no mention of money. We assume it is going to cost, but for now, we just want to watch the show's preview.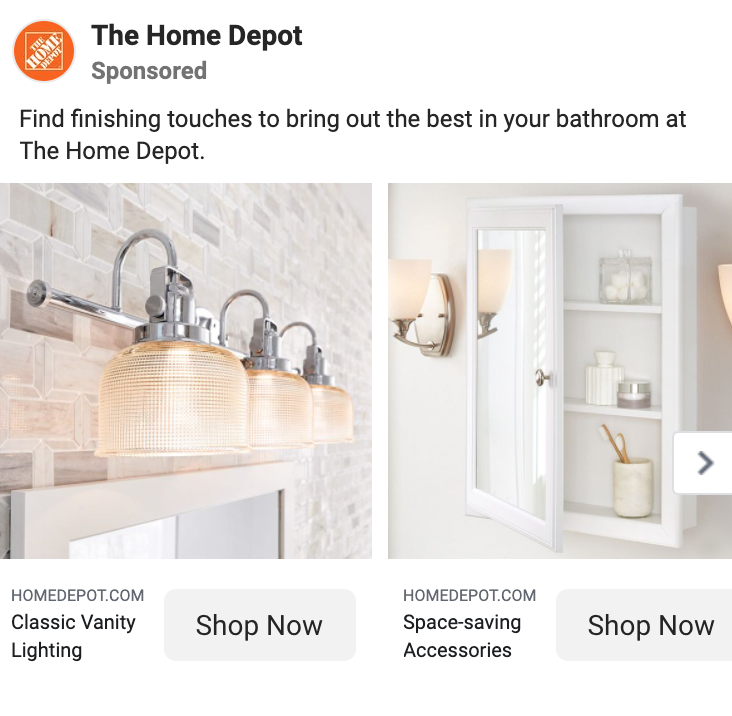 You can target any niche with your ads, but this ad's target focuses on bathrooms. The text next to the buttons are aspirational, and stylistic; the CTA reads "Shop Now."
The CTA encourages you to browse the collection. The ad doesn't assume the products featured here fit your style, so it offers you a chance to browse for a different bathroom look.
Google Ads CTA

This is a PPC ad search result. The text gives you a quick run-down on the product and its features, including the Infinity-O display, fast 5G. The ad also indicates that you can get free delivery in Australia, which is excellent.
You have 2 options for your call to action. You can either click on the prominent blue link, which will take you to the Samsung store or you can click the location link at the bottom, which shows you a Google map with the nearest retail outlet for this phone.
You have the option of shopping online or going into the store with these two CTAs.

In this one Google PPC ads, you have 4 CTAs to consider. This ad highlights an end of season sale, and the CTA at the top will take you to the Adidas Australia homepage. The smaller blue text just below will take you to the sales landing page.
You also have two CTAs below: the "End of Season Sale" text with a 'Shop Now CTA. The "Adidas Women" link takes you to specifically women's sportswear section.
Notice the use of FOMO: "for a limited time." This generates a sense of urgency to get the bargains while you can.
Website CTA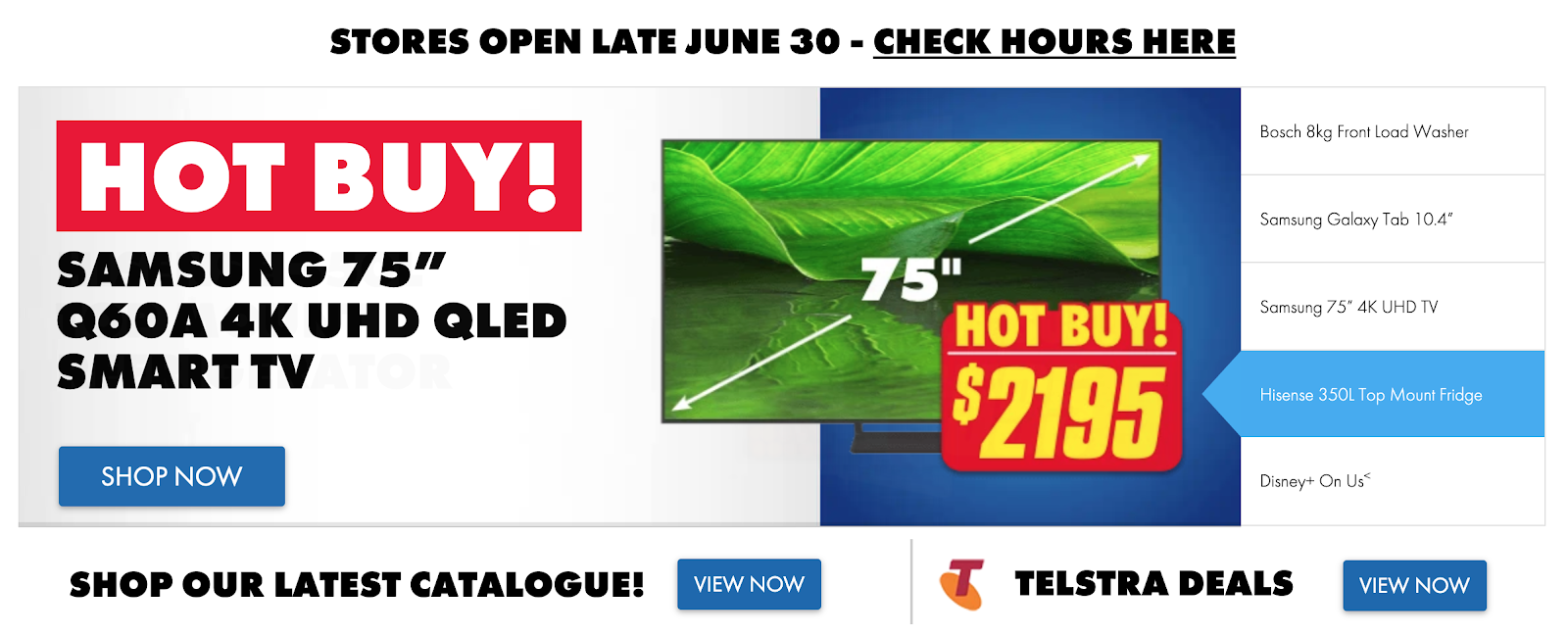 There is a lot going on here, but thanks to some smart use of white space, it doesn't look too busy or overwhelming.
The focus is on the Samsung TV. Directly under the TV specs is a "SHOP NOW button." Again, it's not asking to buy now, so you can browse more TVs if you don't particularly want this one.
If TVs are not your thing, you can check out their catalog with another button, "VIEW NOW."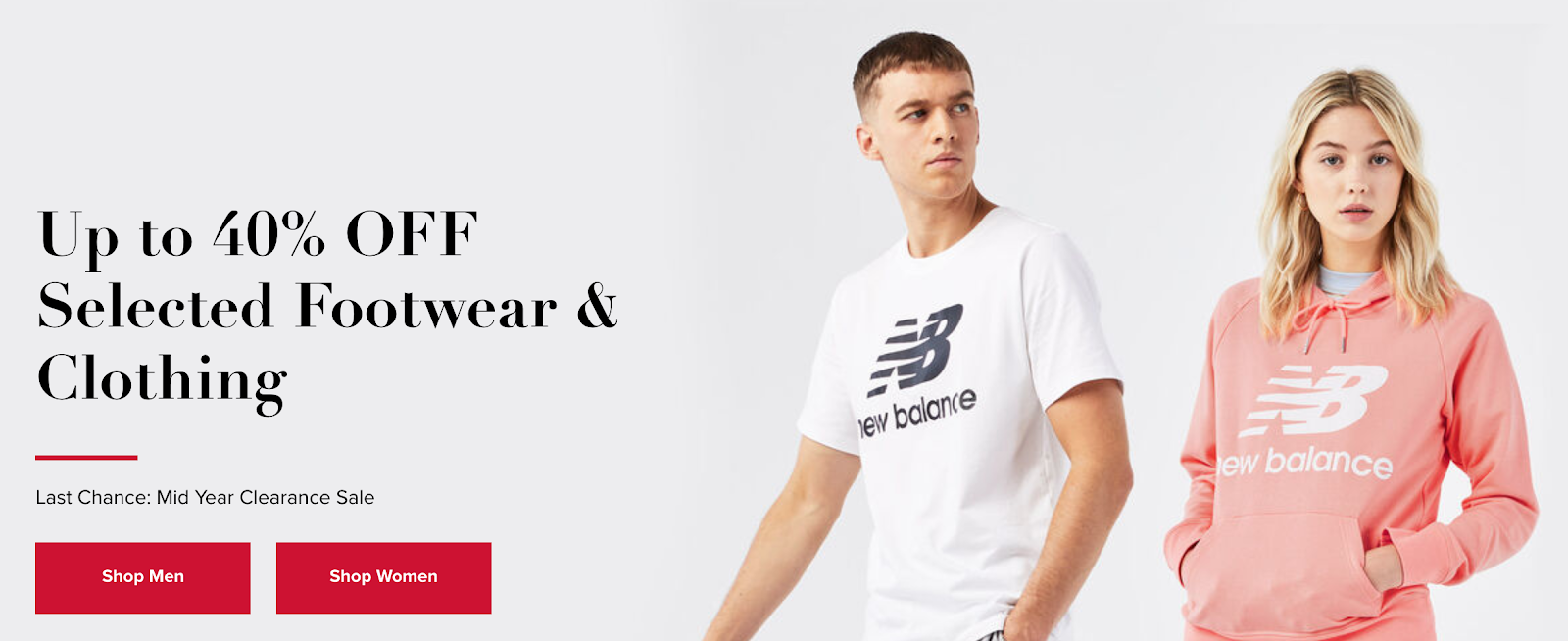 This ad offers up to 40% off on clothing with 2 clear options of men's or women's section. This reduces the number of clicks to buy, which is very handy for a good user experience.

Finding a plumber is a journey, so the CTA reads "Get Started." This is likely a local ad, so you wouldn't be searching for a plumber from the other side of town.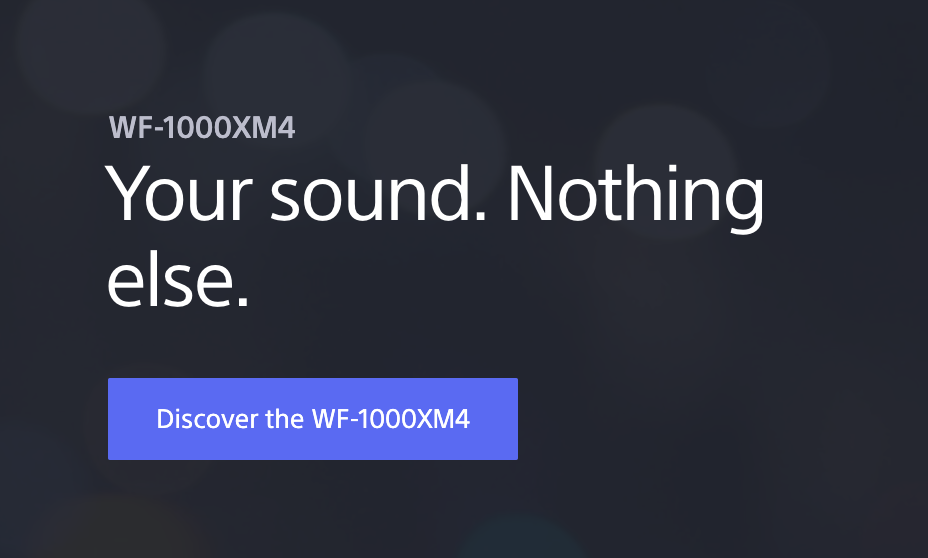 This ad tackles search intent in two ways:
 If you have no idea what a WF-10000XM4 is since it isn't mentioned in this ad, the invitation to discover it can entice you.
Alternatively, if this ad has popped up on your feed because of cookies, and you know what a WF-1000XM4 is, then you will be glad to find out more.
The language of the banner ad is talking to you. You can feel the target audience is someone who knows what they're looking for and knows the WF-1000XM4 is exceptional.
For those of you who are curious, they are Sony-branded Bluetooth earbuds.
Using the Semrush Advertising Research Tool
If you have a marketing strategy and know what you want your customers to do, you can use the Advertising Research tool to determine the CTA your users need to see to take further action with you.
Enter your competitor's domain and target country into the input box, and the tool will return a list of keywords your competitor has targeted with PPC ads, the ads' current positions, and any ad copy it can find.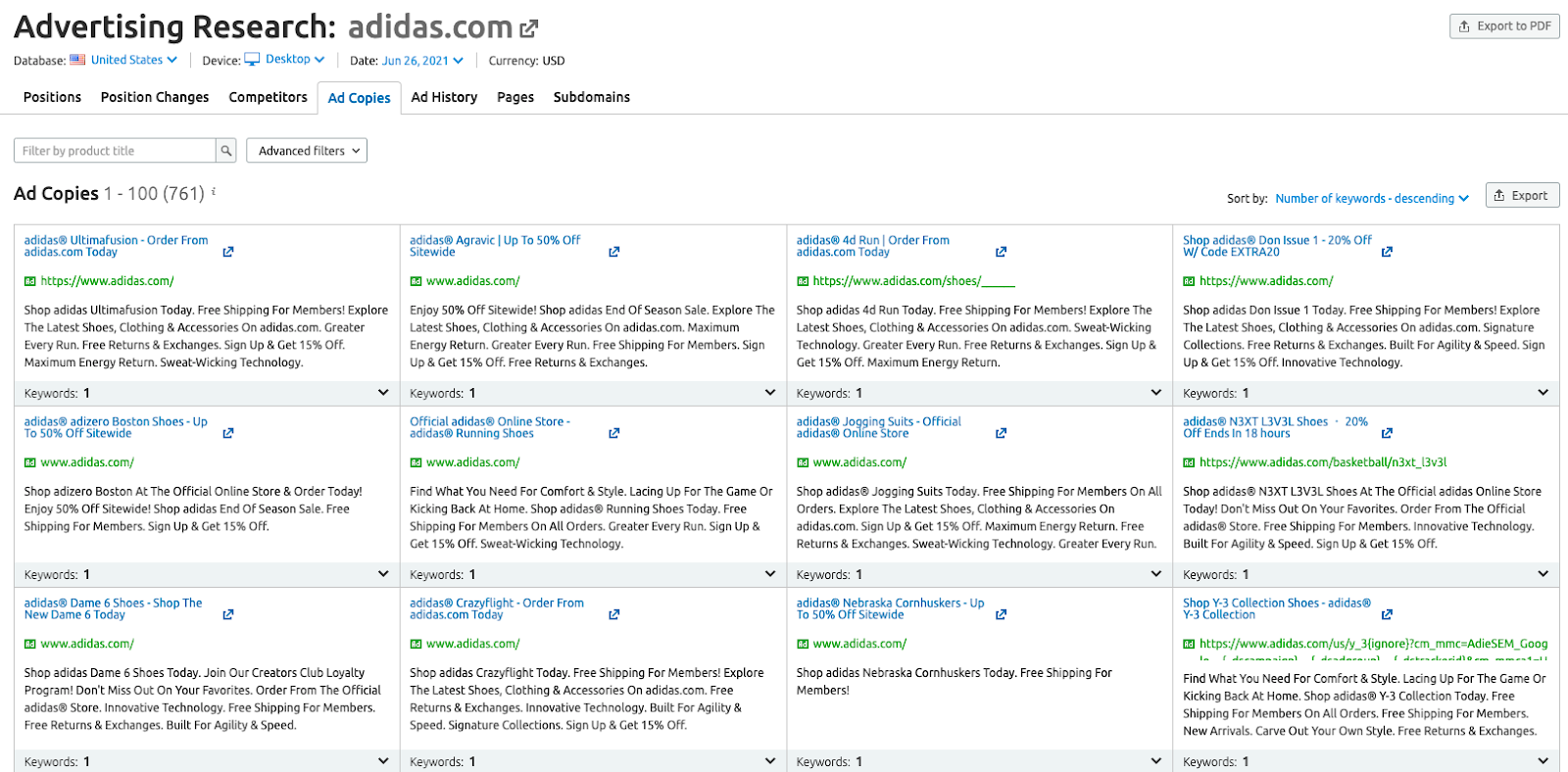 Use this tool to find PPC ads and related CTAs your competition use drive traffic to their sites. You can then compare their ads to yours and address any gaps in ad or CTA text. 
Running competitor research with Semrush can strengthen your campaigns, and help you create strong calls to action.