One of the biggest hurdles new businesses have to face is brand building. When you're ready to launch your products and services, you don't have six months to wait for your branding to start bringing in business. Of course, this doesn't mean branding isn't effective, it just means you need other tools to help spread the word faster about your company.
Social media marketing has done wonders in promoting companies old and new, so this definitely shouldn't be ruled out. There are different ways you can use social media to get people talking about your brand. You can post blog content, videos and start conversations.
For the sake of this article, we will hone in on hosting a webinar. Webinars can be used whether you're launching or simply trying to stay connected with your customers.
So let's dive into what it takes to host a webinar!
First, is a Webinar Right for Your Audience?
Most webinars are used to educate an audience about a particular topic or industry. If you're looking to do a webinar, then you need to ensure that it will help you to reach your goals.
Does your audience need to be educated about the problems your product can help resolve?
Is there another way you can reach out to prospects that would be more effective?
Don't just jump into hosting webinars because other brands have had success. Make sure it will work for you as well.
Focus On Your Brand Vision
What you don't want is a webinar that's focusing too much on your product. Imagine going to an Oprah Winfrey show and all she talks about are her line of products. That wouldn't be fun, engaging or informative. It's just a live commercial shoot.
People connect with brands that share the same culture, vision and attitude. Oprah Winfrey did a great job of connecting with her audience and was able to grow a multi-billion dollar brand because of it.
Don't overlook the importance of pushing forward your brand image because that's what's going to hook your viewers. Plus, people are savvier today and can see through the marketing fluff. If you don't have substance, then you'll lose more customers than you can gain.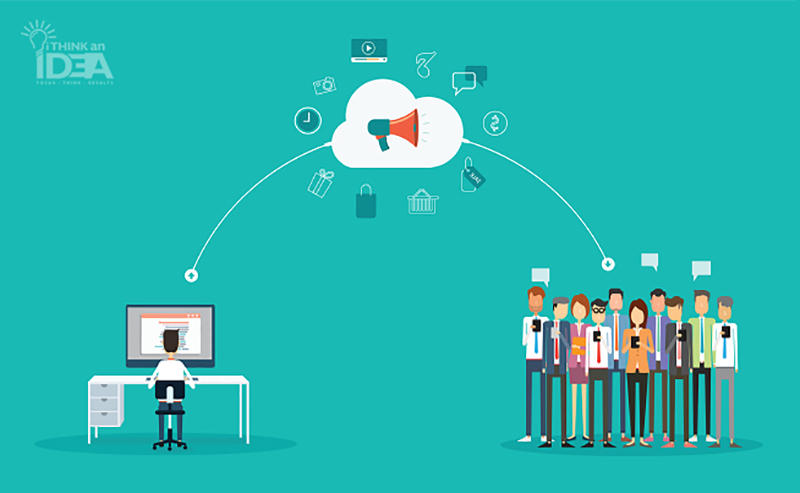 Engage with Your Customers Regularly
You can learn a lot from your customers if you pay attention to what they're saying.
The best way to do that is to interact with them consistently. You can do this on social media, the comments section of your blog and on forums.
Wherever you choose to build a community with your customer base, make sure to frequent it to hear what they have to say about your brand and products. Take the information you gather and use it to formulate topics for your webinars.
Partner with Influencers
Connecting with influencers in your industry can really increase your audience reach. As you're searching for influencers to partner with, make sure you're looking at more than just their number of followers. You need to matchmake with those who share your brand's values.
These are the partnerships that will do wonders for community building. It will come off as authentic and genuine, which will, in turn, build trust with your customers. If they see you're teaming up with big names just for the sake of visibility, then they will feel you are in it to win it, not help them.
Invite Speakers with Valuable Insights
There's nothing like a webinar featuring industry experts dishing out dirt.
Hosting webinars that only feature you will get boring and dry pretty quickly, so to spice things up, you can invite other experts to your show. Again, Oprah Winfrey did a great job of this. She would invite guests that the audience knew and cared about, as well as lesser-known individuals who had great stories to share.
If you can find inspirational guests with stories that relate to your brand and audience, then you can use these figures as well.
Selecting the Right Format
There are different formats for hosting a webinar – you can have one speaker talking, interview style with two speakers, a moderated panel discussion or an interactive one, which allows the audience to participate in the conversations. Let's take a closer look at the pros and cons of each:
One speaker: Doesn't require coordinating with multiple people, but lacks a variety of perspectives and voices.
Interview style: More engagement, but requires coordination of schedules with multiple people.
Moderated panel discussion: Provides different perspectives and voices, but requires coordinating schedules and can sometimes be challenging to prevent panelists from talking over one another.
Interactive: Allows the audience to better grasp the discussion due to more engagement, but is best for experienced facilitators. Also more suitable for smaller groups.
Putting together a webinar and executing it sometimes takes expert help. You can hire social media marketing companies to promote your webinar and engage with your audience to find ideas for new content. Or build an in-house team to create your webinar strategy as part of your overall marketing goals. Do what works best for your brand and your audience.
Try incorporating the above tips to see how well your next webinar goes!
Let's discuss below:
What is your favorite type of webinar?
When was the last time you registered and attended a webinar?
Do you often watch them live or watch the playback video later?