You can read it everywhere: If you want to attract users to your product, you need to publish really useful content.
But that's just half of the story.
You see:
You could spend months churning one blog post after another and get nowhere or publish a handful of content pieces and have users swarm to your app.
That's because the secret to successful SaaS content marketing lies in a combination of two things:
WHAT content you produce and,
WHERE you publish it.
In this post I'm going to share some ideas on how you could use content to attract the first users to your app or product.
Idea #1: Publish a Mammoth Post (and Promote the Hell Out of It)
I'm pretty sure you'll agree: Most content on the web is just water.
Generic advice with no practical insight and any substance at all. And that's without mentioning the poor writing.
But every so often you come across a gem – a long and detailed piece of content you can't stop thinking about.
It taught you that one thing you needed to know, showed examples and illustrated each point with graphics, stats and other data. The author backed up every claim she made and went into great lengths to cover every aspect of the topic.
Yeah!
These mammoth posts draw audiences like crazy.
Users talk about them, comment and share them with everyone they know. And most importantly, they view their authors as authorities.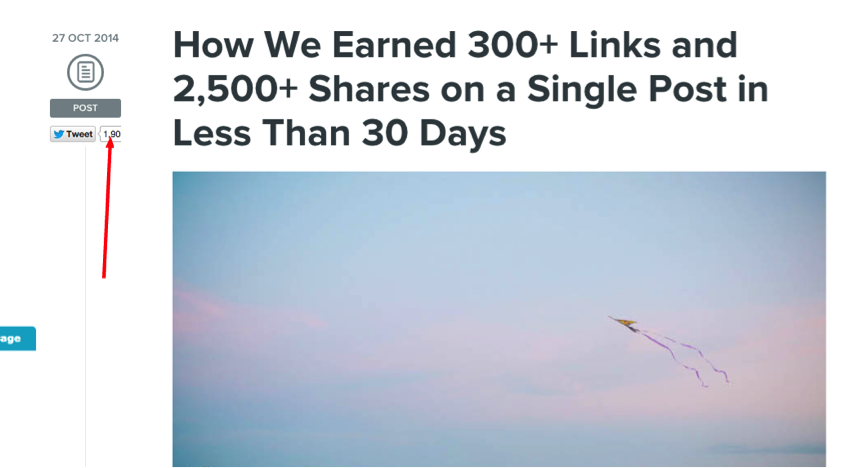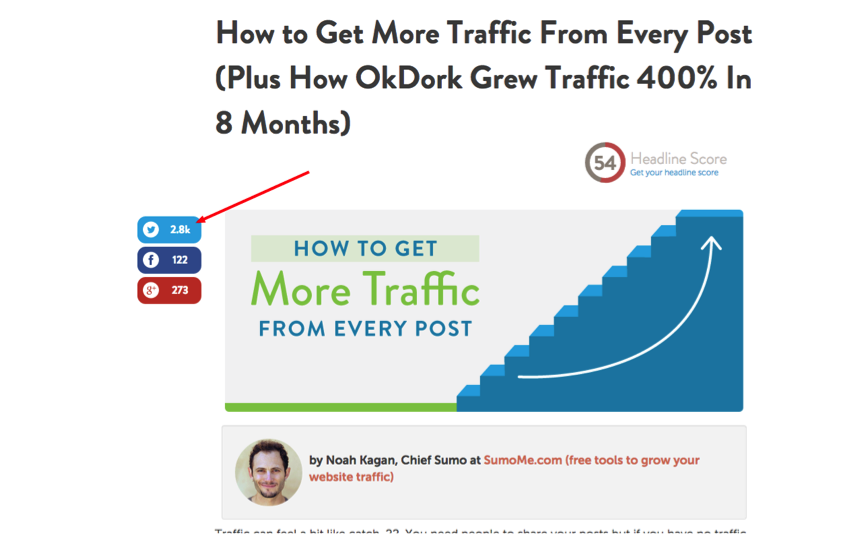 What makes this type of posts so effective?
For one, they draw audience's attention. They teach what they needed to know but also, communicate your knowledge on the topic.
But also…They're safe to share.
With so much poor content on the Internet, it's almost a given that a good quality post will get shared and commented on.
Where should you post it?
Ideally, you should post your content on your site to drive organic and social media traffic.
Idea #2: Publish an Influencer Roundup
Tell me: Where do you go to learn about a particular problem you have?
I bet you first find out what the experts on the topic have to say about it.
Your audience is no different. And you could use this behavior to create a resource promoting your app.
This type of content is called Influencer Roundup and it's a great way to:
Generate awareness of your site,
Drive relevant traffic to it but also,
Position your product in a highly favorable light.
Here are two examples of industry roundups (disclaimer: One of them is mine).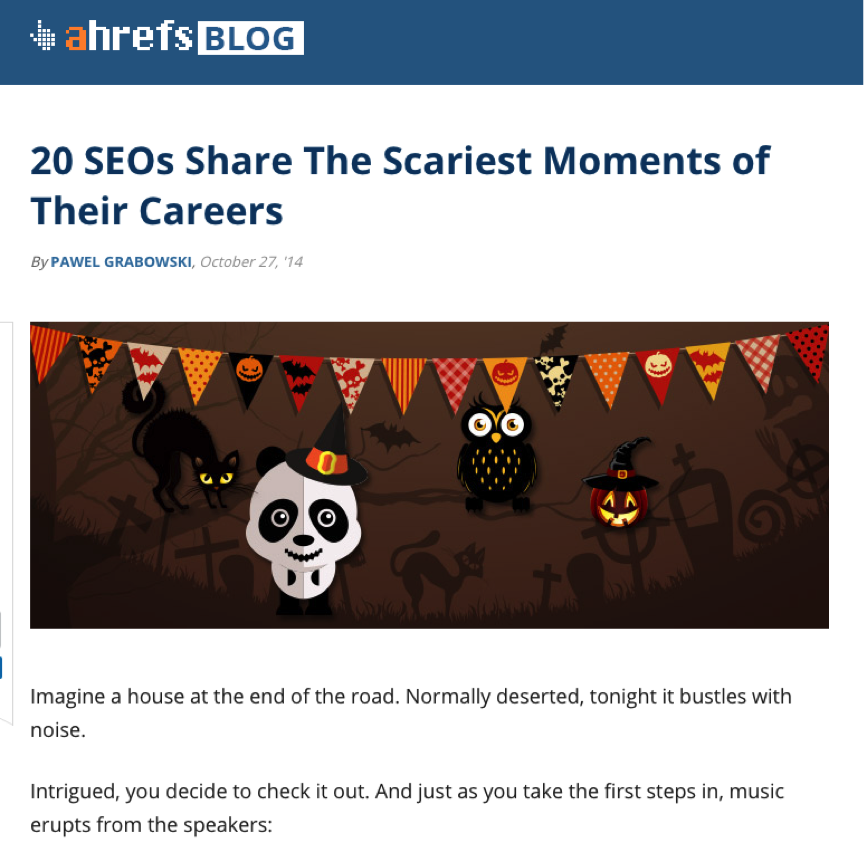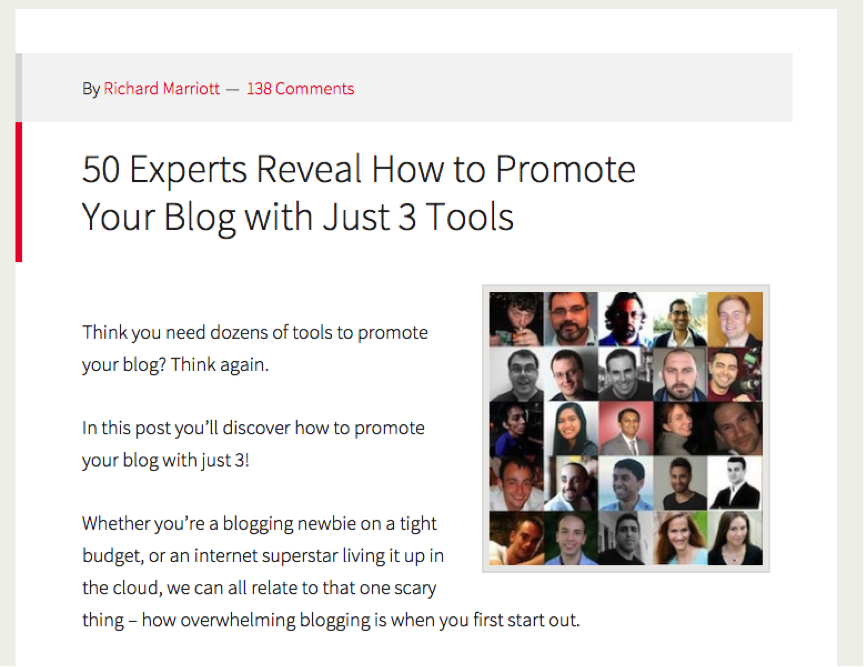 Where should you publish an influencer roundup?
Post influencer roundups on your site and then promote them heavily on social media.
Idea #3: Create an Explainer Video
Here's a scary fact: According to this research, we humans have a shorter attention span than a goldfish.
Turns out we can concentrate on web content only for about 8 seconds. In comparison, a goldfish's attention span is a second longer.
This means that you have a maximum of 8 seconds to engage visitors.
That's where explainer videos come in.
Explainer videos are short clips explaining your product and what makes it different from competition. You typically find them on landing pages, home pages or product pages.
There are different types of explainer videos:
Animated. Probably the most popular type in software and SaaS. These short animated clips communicate the main benefits of your app in under a minute, enticing viewers to take action.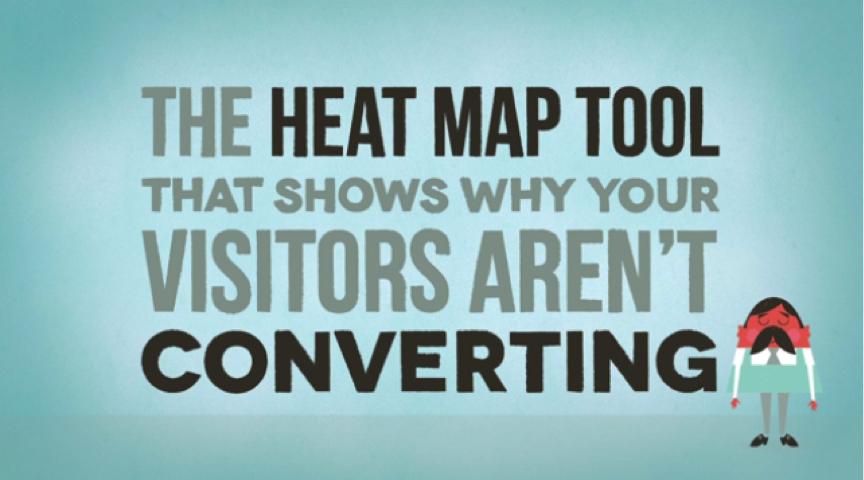 Screencasts. These are simple walkthroughs of your app's functionality showing viewers how they could use your product.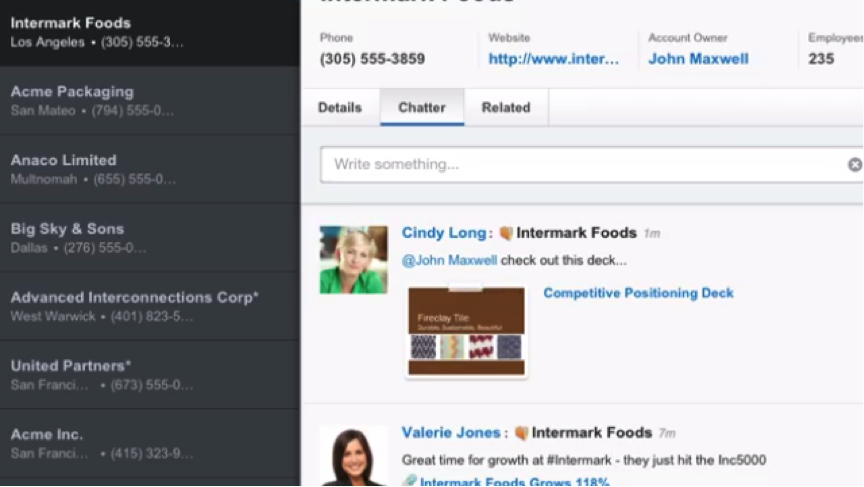 Whiteboard. These are quite spectacular videos where an animation is hand drawn on a whiteboard.
Why do explainer videos work?
They attract attention.
By their nature, videos attract attention right away. And with a good script you could easily hold a viewer till the end of the clip.
They're easy to process.
Our brains are wired to process visual information better. In fact, we process visuals 60,000 times faster than text. It's no surprise that we often prefer visuals to text.
Idea 4: Guest Post on Industry Authority Sites
That's something almost everyone involved in SaaS marketing will agree on:
There's no better way to drive traffic, build product awareness and connect with potential users online than by guest posting on popular and reputable blogs your audience frequents.
Just think of Buffer's initial success, almost entirely fueled by guest posting.
Many of my clients use this technique to build product awareness and brand authority too. And I can attest that it works.
For guest blogging to work, you need to choose your opportunities wisely. Given how much time it takes to find sites you could post on and write a killer guest post, you should invest resources only in sites you're 100% sure your audiences reads.
Idea #5: Conduct Expert Interviews
This is a true low hanging fruit in content marketing: You can drive tons of traffic to your site by leveraging the popularity and expertise of others.
How? By conducting expert interviews with established personalities and influencers your audience follows.
This method works because people will always want to find out what experts have to say on a particular topic.
But it also works because it helps you align your brand with the right people.
Featuring well-known experts on your site automatically increases its value for the audience. And the logic behind it is simple – a well-known figure wouldn't agree to an interview on a low quality site.
Where should you post expert interviews?
Place the interviews on your site. And promote the hell out of it.
Idea #6: Create a Lead Magnet
There's a simple benefit of creating lead magnet resources: They are a relatively easy way to start getting the word out on your business.
An eBook containing expert level information helping your potential users overcome a particular problem is bound to get attention and generate buzz.
A whitepaper could help convince enterprise buyers to your solution.
A checklist could help you generate leads and prospects.
Even a simple poster, if done well, could help propagate your brand.
What's more, there are very little requirements for this type of content.
It only has to be relevant and interesting for the audience.
Provide a specific solution and,
Must be easy to download and consume within minutes.
Buzzstream promoted their product and built a list with this ebook. You can also read their experiences with producing and promoting the resource here.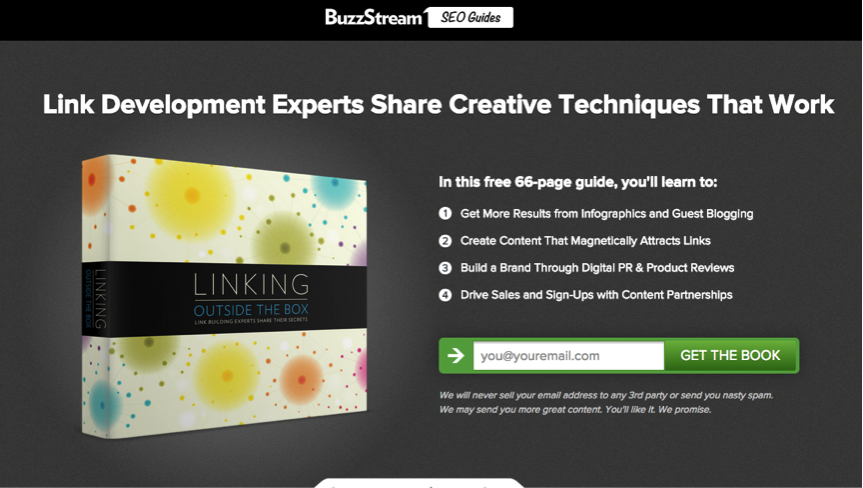 AdEspresso features a whole gallery of free resources helping them attract new users.
Where should you publish long-form content and other lead magnets?
Host these on your site. Ideally, create a dedicated landing page to generate signups. Then promote through your blog (via a call to action at the bottom of each post), guest posting, social media and paid traffic.
Idea #7: Publish SlideShare Presentations
There are just too many benefits of using SlideShare to mention, but the highlights include:
It helps to drive traffic. You can link presentations to content on your site, providing visitors a way to get even more information on the topic.
Rank in Google. Given its authority, it's sometimes easier to rank a presentation than a post on your site.
Grow followers. After all, Slideshare is a social networking platform.
Generate leads vie in-screen email forms and,
Build s brand by offering useful advice.
What's more, this content is super easy to create.
You can repurpose your existing content into a presentation.
Have a popular blog post on the site? Turn it into a SlideShare presentation and link back to the blog to offer people a chance to get even more information on the topic.
SEMrush uses this method to promote their content and drive traffic to the site.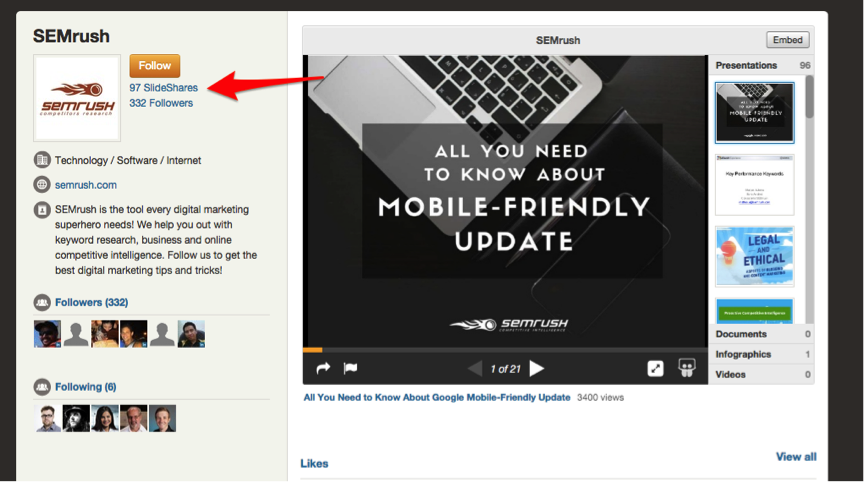 Where should you post your SlideShares?
Post directly to SlideShare and link each presentation to relevant content to the site.
Final Thoughts
Blogging is one of the best ways to attract first users but…it takes time and effort. To speed up the process consider creating other content types that can help propel your brand and spread product awareness.
How have these practices helped you with conversion? Let us know in the comments!