Earlier this month, Mike Angstadt and I created the Outdated Content Finder. I found myself looking for opportunities by filtering through "Search Tools" in Google, and choosing custom date ranges. Not being a fan of multiple clicks and personalized search, we built this tool. This is just phase 1 (beta) – we are working on updates that make it even more unique to anything you can do in plain, old Google.However, beyond the tech, is the concept. To get links you need to provide a value. From clever linkbait to something helpful; if you don't have something to offer, you can't really expect a reply to your link request. There are a lot of great tips out there on link building with content. Just ask the brilliant Jon Cooper (who invented several of them). One tactic Jon brought to my attention a few years ago was broken link building. To help with this tactic, Garret French created the Broken Link Finder. Broken link building started to pick up steam, and I jumped on board… although I wasn't very successful. I wasn't getting a strong response ratio. In the niches I worked in, it seemed people didn't care that their links were broken. They weren't interested in fixing those broken links with my better content. But in using the Broken Link Finder, I was able to find a lot of old, outdated content. Not its intention, but a secondary value nonetheless.
So, I pivoted. I started reaching out to these domains asking not if they'd like to link to my content where they had a broken link, but if they'd prefer to host an article by me with outdated content. I found the responses weren't only higher, but the bloggers and webmasters were more willing to chat. Maybe they can't be bothered with a broken link, but being associated with outdated content? That seemed to trigger more of a response.
The "content refresh link building tactic" is my spin on broken link building but with a guest posting component.
Let's see it in action
Let's use an example in SEO. One of the biggest myths in SEO is the "duplicate content penalty." I still get questions from clients that suggest they might have fallen victim to some scary, inaccurate content. Penalty is a frightening word. But Google themselves made it clear in a post from 2008 called Demysitifying the "duplicate content penalty." This was written as a response to concerns before 2008.
First, by using the Outdated Content Finder, it's pretty easy to find outdated blog posts:
In this screenshot (only showing 3 results in order to keep the graphic small) we see the first listing looks ripe with misinformation just from the title. Click into result 2 and 3 and you'll see with a quick scan they're wise to the duplicate content penalty truth. Within seconds you have one worthy prospect. Better yet, the results don't stop at three. You can continue going as deep into the SERPs as you'd like, 8 results at a time.
By the way, I love the intitle: operator and quotes around the keyword for this tool when you're looking for an exact match phrase, since it pulls results where the title has the exact text. Those are usually exact targets for blog posts and webpages that use the keyword in the title of their articles.
Next, add your target link to a tool like Buzzstream to manage your outreach, time your emails, and automatically pull more contact info and data about the website. You're going to want to be quickly armed with ways to make your outreach email more personable.
Ready for outreach
Once you have your opportunity at hand, and enough information to win your pitch, you need to finalize one thing. Your content.
Using the example above, do you have something ready to send them that they'll happily use? I typically pull the content together quickly before the outreach. I consume the outdated post and make note of the purpose, tone, and details of the article. I try to include these same details into my post. Obviously avoid plagiarism but benefit from their influence. Give them something they'll identify with, will fit right into place on their site, and won't insult their original article.
I also, when possible, create a second similar post and host it on my own site. Not duplicate content in any way, but duplicate in the idea of the post. I write this less to fit the style of my target, but more to fit the tone of my site (or my client's site). With this inspiration I now have content for my own organic growth, and something to use as a plan B for the client.
Step 1) Reach out to the prospect with an email like:
"Hello [prospect name], I was reading your post called [post name]. I noticed it was from [year/month]. It still really holds up and was helpful to me because [come up with some ego baiting]. One thing though, I noticed you said [erroneous part of article]. I totally understand, you wrote it in [year/month] before this came out [evidence of outdated content], but wanted to let you know. If you're interested my content team has an article you could use if you'd like a quick fix [attach article or title], or if you wanted you could use this article as a resource [provide URL of your hosted article]. Hopefully that helps, since your article helped me."
Something like that.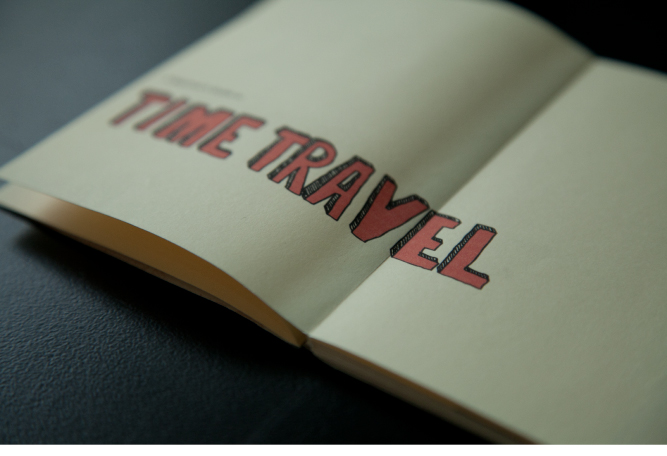 The results I usually get range between:
They use my article. (if not, I have an article to use for another target)
They opt to "update" their article with my link to my site.
They make the change themselves and give no credit.
Unfortunately the latter can happen, though in my experience, infrequently.
It's like time travel
There will never be any shortage of outdated content on the web. Each day new data comes out to make something in your niche obsolete. If you start looking for it, you'll always have opportunity to turn something old into something new.
Bill Sebald is the owner of Greenlane Search Marketing, a Philadelphia based SEO Company. He has been working in SEO since 2001.