Looking for ways to step up your content writing game? This guide has got you covered, providing you a detailed list of tips to improve your content development.
We will also be sharing our SEO community's insights from last week's #SEMrushchat on the topic. This includes the best tools to use for content creation, how to develop a strong content strategy, as well as the pros and cons of an in-house editorial team versus using freelance writers.
What is Content Writing?
Content writing is related to creating content for online marketing purposes. A content writer will spend time on research, content creation, and editing web copy for an endless range of topics that will provide information a target audience needs. Those that specialize in content writing may encompass a variety of writing styles, with the writer knowing which one will best engage with the target audience and successfully promote a product or service. 
Types of Content Writing
Content writing can be used for a range of digital marketing purposes. The main types include:
Blog posts

Web page copy

Social media posts

Advertising and sales copy

Industry/Technical writing

Email newsletters
Each of these types of content writing requires something different from its writer. Let's take a closer look at each of them.
Blog Posts
Over 86% of marketers in our content marketing survey for 2020 stated that this was the main content marketing they produced.
There are a few very good reasons for that. Blogging, if done successfully and consistently, can be a fantastic way of driving more traffic to a website and boosting brand authority.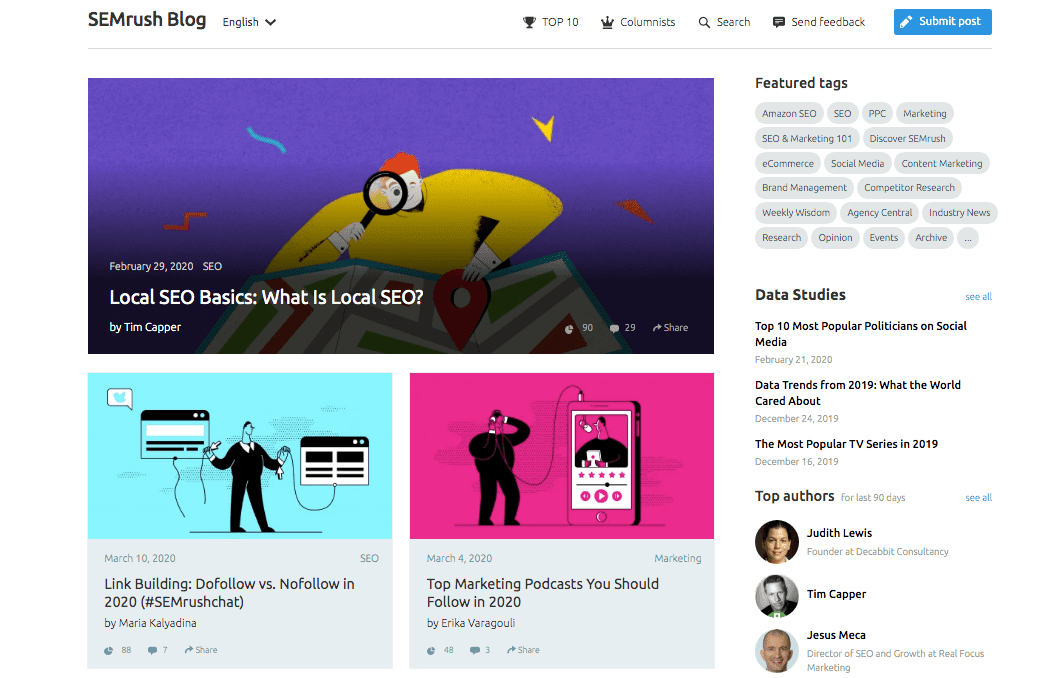 Blog posts should accurately reflect the brand's identity, usually in a friendly, relaxed way. This strategy applies to complex topics too with the content writer being able to successfully turn them into engaging content that converts into leads.
Web Page Copy
Web page copy is at the core of content creation, as it includes all the essential information every business must promote to build on its presence online. Web page copy encompasses a range of content, including:
Home page

About us page

Landing page (services and products)

FAQ/Q&A

Contact us page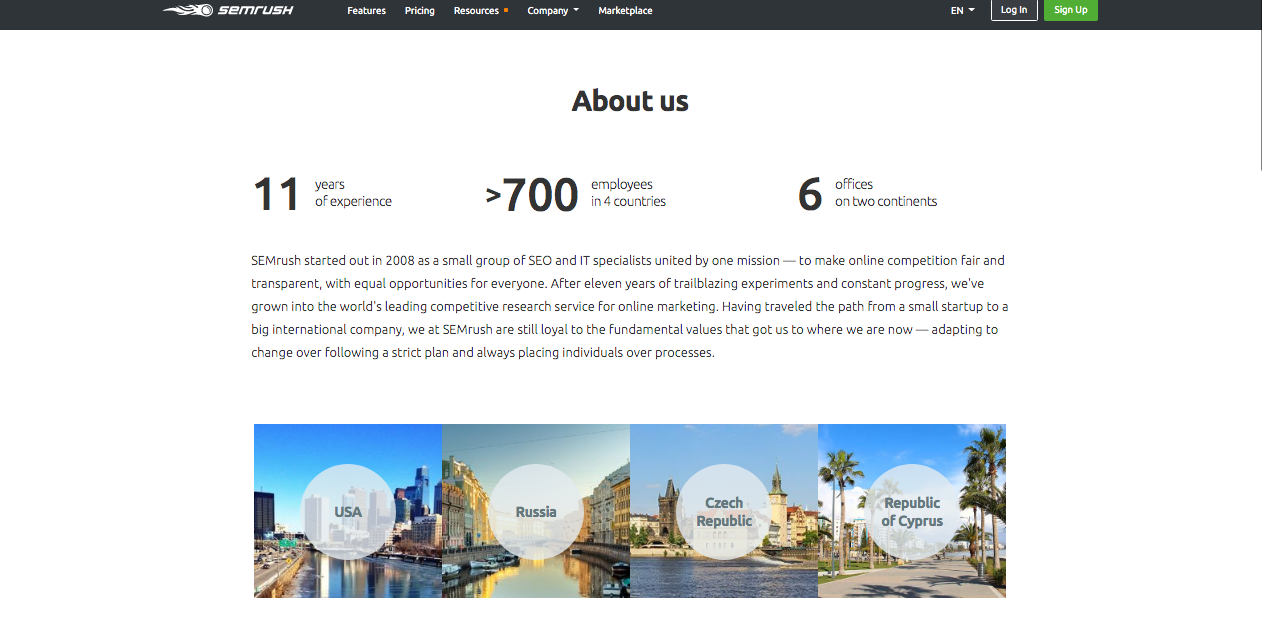 To be a strong web page content writer, you must have a solid understanding of SEO and be capable of producing an effective copy that fully understands the customer's buying persona.
Social Media Posts
You could say that social media posts are like the sides to the main dishes of web copy and blogging. But that does not underestimate their importance; companies who fail to have any social media presence (or produce regular, active content) miss out on an excellent opportunity to build on customer connection.
Social media post content writing comes in many forms:
Facebook post descriptions 

Instagram stories and photo descriptions

Snapchat stories

LinkedIn Company Page posts

Social media captions

YouTube video descriptions

Twitter posts - video and text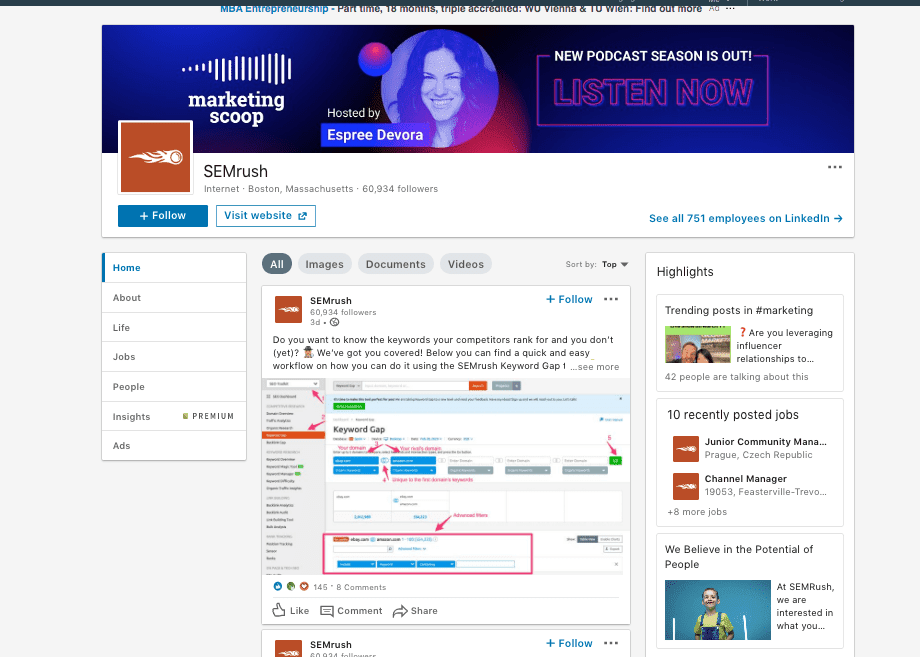 Social media writing typically involves short, snappy, sometimes humorous sentences to help promote an event, sales post, or overall company message. It usually engages strongly with visuals, and maybe a few emojis for good measure as well. It isn't a one-size-fits-all approach — you will need to modify content depending on the platform and the audience.
Advertising and Sales Copy
Ad and sales copy promotes sales for a new product, event, or service, but it can also be used to promote existing products too, and it can be executed in a diverse set of ways. Online, this includes:
Sponsored web content

Social media ads

Online popups

Search engine ads

Promoted tweets

Email newsletters

Paid campaigns on LinkedIn
Someone who successfully creates ad and sales copy is great at developing an authentic brand story that creates trust with the target audience.
Industry/Technical Writing
Industry writing calls for a content writer with expertise on a specific subject or industry. For example, this may be a former electrician writing copy and marketing content in the electrical manufacturing industry. Content from these kinds of writers needs to be authoritative and technically accurate. Company authority is a key ranking factor on search engines, meaning industry writing experts can be integral to success. 
Top Skills of a Successful Content Writer
A content creator at the top of their game takes a multifaceted approach to digital marketing. Here are just a few of the things they do. 
Understands Their Target Audience - The best content writers understand their target audience (s) inside and out. They write content that is specifically focused on informing, educating, and engaging with their audience; they understand the importance of reaching their audience on a deeper level.
Strong Research Skills - They understand that well-researched content that informs their target audience is one of the most efficient tools for establishing a brand's authority, which, in turn, can increase ranking.
Adaptability - Expert content writers know just how important being adaptable and mastering a range of content writing styles is to success. Each form of content writing requires something different, and a good content writer can quickly identify this and adapt accordingly. 
Excellent Storytelling Skills - Content writers that outperform their competitors possess great storytelling skills. Whatever the content, they are able to weave it into a relevant story that captivates its audience and drives engagement.
Social Media Savvy - Content creation and social media go hand-in-hand; the most valuable content writers know this and use it to their advantage. They regularly promote content creation on social media and keep an eye on statistics to monitor what performs best, using this information to create better content.
A Solid Grasp of SEO, HTML, and CSS - In-demand content writers understand that possessing strong writing skills isn't enough to succeed. The winning formula also involves thorough knowledge of SEO content writing, as well as a good understanding of HTML and CSS to make small fixes if need be.
Tips for Creating Great Content
We have gone through the skills needed to be a successful content writer, but what are the best practices for creating quality content? Below we have listed our top content writing tips, separated into three main categories — the research phase, the planning phase, and the execution phase.
1. Research Phase
The first stage in taking your content development to the next stage is researching effectively, but what should you be considering? 
Buyer Personas
Understanding your audience and creating buyer personas is an effective way to create a solid content marketing strategy. You need to make sure that you offer content that attracts your customers prior to entering the buyer's journey, as well as giving follow up content for when they take action.
Content Strategy 
Content strategy and effectively planning content distribution is important, as highlighted in last week's chat:
"We've curated a content strategy through the calendar tool in Asana, which definitely helps keep us organized and on track to hit our goals with both writing and backlink building. However, sometimes it can feel like it rushes the writing process." - Maddy McDonnell 
"Larger content pieces like ebooks and reports are planned well ahead, as well as blogs around key events. Things like infographics and most blogs maybe a month or so ahead, with room for flexibility." - Graham Charlton 
We also recommend a multi-channel approach to content distribution. Identifying the most relevant channels for your brand through social media analytics will increase the chance of your content being seen by your target audience.
Keyword Research
Keyword research helps you determine whether it is worth going ahead with a content topic because you can see the search volume of a specific phrase and see if enough people who fit your buyer persona are searching for it.
Opt for keywords that are realistically attainable for your brand, based on the domain authority of your site in relation to keyword difficulty. Tools such as SEMrush's Keyword Magic Tool can help you get insightful data, enabling you to research the entire market by starting with a seed keyword. The tool then generates an entire list of related terms.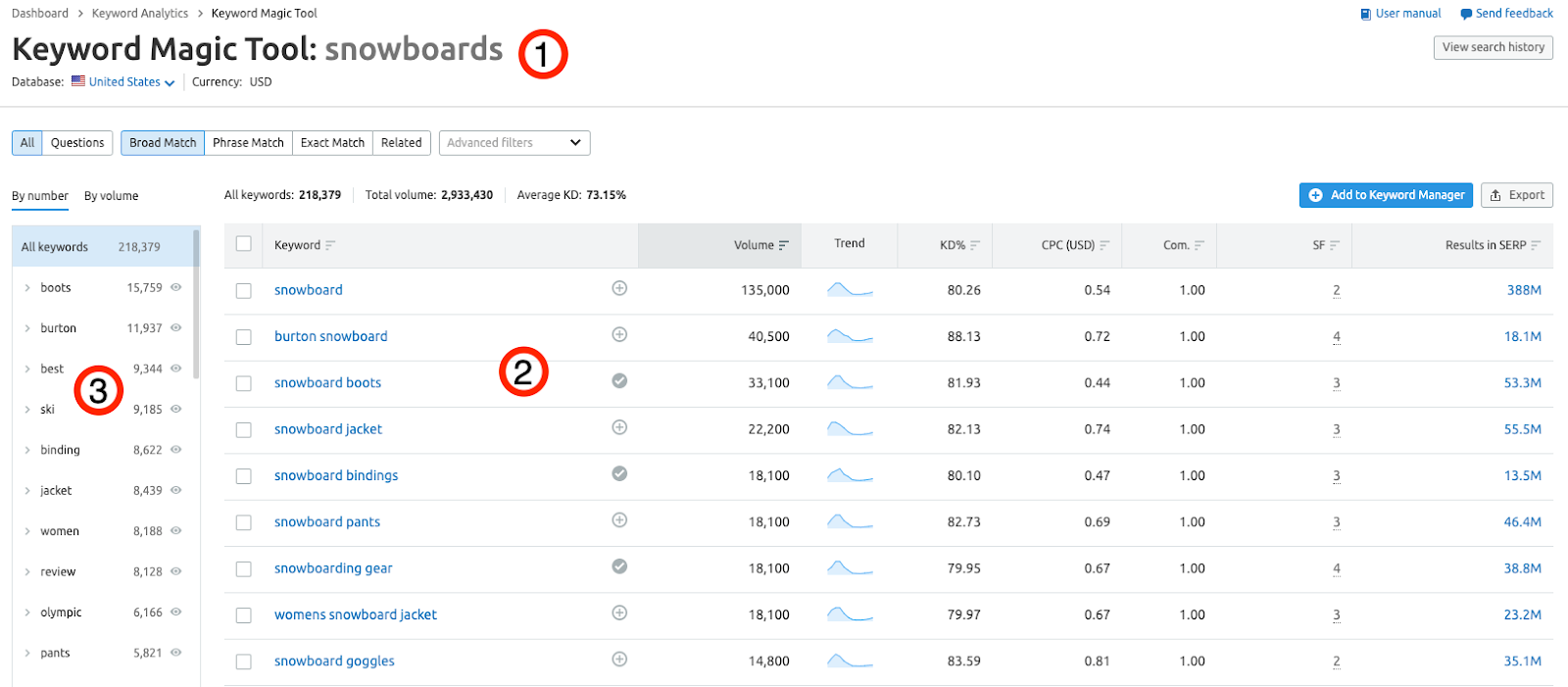 You can modify this search under broad match, phrase match, exact -match, or related match, as well as filter for question-based keywords.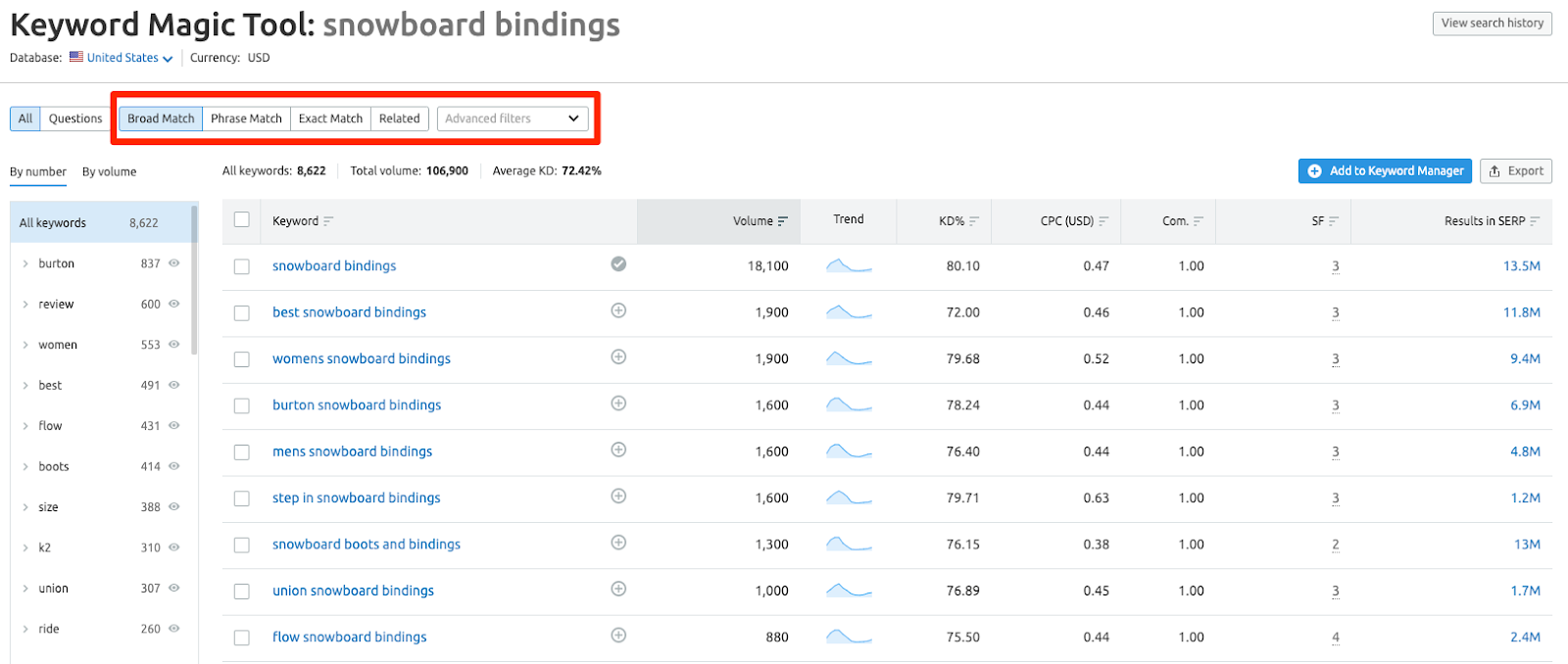 There is also the Topic Research tool to help you with your brainstorming efforts.
SEO
SEO should be an important part of your research strategy from the get-go: 35% of all site traffic is from organic search, proof that you shouldn't underestimate the power of SEO. As a business planning content, you should have the guidance of a Search Engine Optimization expert or team at hand to look at target queries, competitor analysis, and optimizing content.
Cross-collaboration
Content creation is all about teamwork, and liaising with other relevant teams (such as customer support, product managers, and commercial) helps ensure that the content is generating the interest you want from your target audience.
2. Planning Phase
One of the questions we asked in last week's #SEMrushchat was about planning content, and our community showed a lot of support for content calendars:
For both my prior role and for my solo a content calendar is crucial for success, awareness, and execution. The calendar needs to be flexible enough to allow for change and on-off requests.
To stay organized across multiple departments or with different clients, you could use an editorial calendar tool such as the SEMrush Marketing Calendar tool, which streamlines the process of communication between team members for creating and publishing content.
This tool enables you to keep on top of both team tasks and deadlines, meaning that each activity runs smoothly.
To create a content calendar yourself, consider the following questions to determine what your calendar should look like based on your team's needs:
How often do you publish content?

Do you publish more than one type of content?

How many people need to access the calendar?

How many content stages do you go through prior to publishing?

What platform will you use for the editorial content calendar?
Planning Your Resources
To up your content development game, should you use an in-house editorial team or outsource the content? In last week's #SEMrushchat, we asked our community how they cover their content writing needs. The results seemed to be largely based on the content requirement needs at the time:
"I'm currently working and collaborating with in-house content writing team that helps & increase the quality of the output." - Veeraeswari
Unsure whether to choose in-house content creation or freelance writers? Here is a round-up of the main advantages and disadvantages of both, as highlighted in our #SEMrushchat:
In-house Content Creation Pros and Cons
Pros
A better understanding of web properties of the brand, meaning you can depend on them.

They fully understand your brand and its needs.

Content team is closer to SMEs (Small and medium-sized enterprises)
Cons
More expensive.

Writers can lack niche-specific expertise.

You need to ensure they have the necessary expertise for the content.
Outsourced Content Creation Pros and Cons
Pros
Less expensive than a full-time in-house team.

They can bring a fresh perspective.

Content is created by a passionate subject specialist.
Cons
Finding a reliable writer may be difficult.

It could cost more than the client budget allows.
3. Execution Phase
Now it comes down to the big finale: how to create content that wows your audience and, most importantly, converts into leads.
Make Sure All Content Has a Clear Goal - You must make sure each piece of content you create has a clearly defined business goal. Identify how it will best serve your audience.
Think Enticing Titles - You need to draw your audience into reading your content. Keep it short and sweet, but be accurate. Ideally, the title should indicate the benefit of your content; the value of reading your content to the audience should be made clear.
Visual Content - Don't forget the importance of visuals in your content, such as videos, images, presentations, charts, infographics, and social media stories. Statistics show it's a highly effective way to communicate with your audience; it was used by over 74% of marketers in more than 70% of their content in 2019. 
Be Consistent - Your brand's voice and values should remain consistent across channels, as this helps to fuel audience connection, and therefore, identification with your business. 
Adopt an Interesting Angle - Millions of pieces of content are going live every day, so what makes yours different? Simply publishing something and expecting results will not work. You need a hook that makes your content the leading authority on that topic. This can be achieved in a variety of ways (for example, a personal story), but whatever you choose, make sure it is a fresh perspective.
Create Urgency - Creating urgency in your content will encourage your consumers to convert on your call-to-action. If your copy suggests that the offer will always be available, then the chance of conversion drops. Instead, use time-sensitive language such as 'last chance' or 'only 10 seats left'.
Tell a Story - Storytelling is a way to inspire, motivate, and ultimately encourage your audience to act, making it a highly valuable tool as it facilitates interaction between your consumers and brand.
Use Data - Using real data to inform the content itself is another excellent way to create great content that converts and/or convinces. It is important to determine when to use data-driven or emotion-based strategies when creating content.
Repurposing Old Content -Remember, there can be excellent topic opportunities found through repurposing content. For example, a list-based article may work well as an infographic, or an old blog post turned into a video for social media.
Use Calls to Action - Successful content creation is actionable, and it must be easy for the audience to carry out. There is a wide range of effective CTAs you could use, depending on the goal you want to achieve. But keep in mind it should be a short, action-oriented phrase that convinces your consumers to act in a particular way (for example, to buy your product or subscribe to a newsletter).
Modify Content Accordingly -Some forms of content are better at reaching engagement and conversion goals. For example, in email newsletters, the subject line is crucial. Meanwhile, for product pages, things like visuals, testimonials, and detailed product descriptions are paramount.
Track Metrics - Make sure that you are monitoring and tracking important metrics, especially when it comes to conversion rates. While creating high-quality content is important, if it doesn't convert into customers, there is a problem that must be dealt with.
Grammar and Spelling Matter - Don't forget the importance of grammar and spelling for readability and for creating trust; this is just crucial when it comes to creating great content.
Content Optimization - Keep your content up to date to ensure your content remains relevant to search engines. This is particularly important if your topic and year comes up in the related searches of a search result. 
We recommend that you:
Include the year in the content title when relevant.

Exclude the year in the URL - but don't modify it after, as this can create unnecessary redirects.

Update your title tag, meta description, and content each year.
Don't underestimate the value of internal linking either, as it boosts SEO through improving the indexation of pages on your site, as well as providing your audience with further valuable content.
Publish at the Right Time - The best time to publish your content also needs to be identified to maximize the chance of reaching your audience. These times will depend on your target audience and the platform used, as well as your overall marketing goals (for example, are shares vs. click-throughs more important?). Use social media analytics to help you determine what works best to establish an effective posting schedule.
Content Writing Tools
Another topic we discussed was the tools people used to manage their content production, to ensure that content is fully optimized, and to help streamline the content writing process. Our marketers highlighted their top picks:
Your Content Writing Toolkit
What are the tools available that are easy to use, can gather valuable information and enable you to put together an effective content strategy?
Here is a recap of the main tools mentioned recommended by our community last weeks #SEMrushchat, separated into three main areas:
Research
SEMrush Keyword Research tool for organic, paid and social
SEMrush Topic Research for finding trending topic and ideas resonating with your audience
Google Trends: a free keyword research tool to see keyword trends
Buzzsumo for shareable content topics 
Ahrefs to explore competitors
Google Search Console
Planning
Google Sheets and Trello help with tracking content calendars
Asana to organize and schedule out assignments
Bear Notes app for project management and organization
ClickUp for any content marketing task
Office 365 apps for content management
Upwork for hiring freelance writers
Github as a collaborative content tool
Airtable for creating an editorial calendar
Hubspot to create blog pages
Dropbox to manage and share visual content
Gain app to automate the content approval process
Execution
SEO Writing Assistant for creating user and SEO friendly content
Google Docs to write documents
Visme for creating visual content 
Adobe Creative Cloud for visual content
Canva for infographics
Grammarly to check for spelling errors
Hemingway Editor to check for over-complicated sentences
Page Optimiser Pro for on-page SEO
Google Analytics to analyze content performance
Conclusion
Bringing your 'A' game to content development is something that needs to be tackled at each stage of content creation: research, planning, and execution. Carefully considering how you can best optimize content performance will enable you to target your audience in a far more efficient way. This is made easier by the wide array of SEO, content management, and grammar tools at your disposal — many of which were highlighted by our ever-insightful community in last week's #SEMrushchat.
We would like to take this opportunity to thank all of last week's participants for their tips and advice, helping to inform our guide considerably.