Although the entire hospitality industry has been undoubtedly rocked by the pandemic, there's no denying that the majority of hotel research and reservations are still being made online. Indeed, according to Condor Ferries, 700 million people are expected to book their hotel rooms online by 2023, with 83% of US consumers already making their travel plans digitally.
Such figures only serve to highlight the importance of digital marketing for hotels, but they also come with a notable caveat: according to EU industry body Hotrec, direct hotel bookings decreased from 58% in 2013 to 46% in 2019. Instead, intermediary websites – such as Booking and Expedia – are taking a bigger share of the visibility pie each year, resulting in increased commission costs and platform overdependence for hotels.
There is a better, cheaper, and more sustainable way of doing things, though. A 2019 study by agenda.video found that, while these aggregator sites yield massive power, 21% of customers still booked directly through the hotel's website. That may not sound like much, but consider that these hotels saved hugely on commissions (as much as 15% for Booking), while being able to build meaningful relationships with their customers.
So, how can high-quality, engaging content help your hotel to bypass the middlemen and secure these reservations? And how can you make it part of your marketing plan?
The Role of Content in Your Hotel Marketing
The two main types of content that you'll need to focus on are the following:
Your website copy. This is the copy that appears all across your website, including your homepage, 'about us' section, the descriptions of your rooms and services, and reviews. It's crucial that all of this content is consistent and ties into the wider story you are trying to tell about your hotel.
Your blog. According to the same Condor Ferries report, 90% of all people do their holiday research online. Therefore, it's crucial that you have an ongoing presence in this space, where you can not only generate SEO value, but continue to tell your hotel's story.
Of course, Google's Rich Snippets feature means that for maximum visibility and exposure, you should also be paying attention to the technical markup structure of your website's content. Our Site Audit tool can give you an in-depth analysis of your markup structure, and provide solutions that ensure you are fully optimized in line with the schema.org framework.
In this article, however, we will focus on discussing how to write good copy in the fields mentioned above, as well as look at some real-life hotel marketing strategies that have leveraged content effectively.
Website Copy
According to a 2019 survey by hotel marketing agency Fuel Travel, a hotel's website is the third-most influential factor in a customer's research – more so than travel review sites like TripAdvisor. As a result, your site's copy needs to be accurate and engaging, and convey an emotional connection to your prospective hotel guests.
Across your site, here are some general things to consider:
Strike the right tone for your target clientele. This can depend on the size and facilities of your hotel, but it's important to know how to communicate with your target clientele. For instance, if you are a low-budget beach resort that caters mainly to 18-30 tourists, your language may be more enticing and informal. However, if you are a luxury city center hotel targeting a business travel audience, your tone might be a bit more formal and corporate.
Personalize as much as possible. Personalization has been a growing trend in digital marketing for some time now, and the hotel industry is no different. Unless – as in the examples above – you are targeting a particular audience, try to segment your content as much as possible. For example, you could create different pages for different types of guests, such as solo travelers, young families, or events. The more personalized your content, the more each segment will feel that you are a suitable choice.
Don't write too much text. Visual content is arguably the most important type of content for hotels, as people want to see for themselves what the rooms look like, what your facilities look like, and even what kind of views they can expect. Make your written points short and catchy rather than focusing on blocks of text, and let your pictures, videos, and virtual tours do most of the talking.
Leverage your USPs. Make sure that you extensively highlight what makes your hotel so special, especially compared to other hotels around you. It could be something practical; maybe you are located right next to a key tourist landmark or a major transport hub, or you have extensive conference facilities. Alternatively, it could be something more emotive; perhaps your hotel is in a historic listed building that offers a unique guest experience. Whatever it is, make sure you convey the value of it to potential visitors.
Place your CTAs appropriately. You want it to be simple and quick for people to make a reservation at your hotel, so ensure that you have your CTAs in the right places. On a room page, for instance, your "book now" icon should be as accessible as possible. If you have a special offers section your subscription CTA should clear, too. 
Be careful not to oversell, though. You want to guide people towards actions, not shove them in their face. Set realistic event goals for each page and use A/B testing (and other behavioural tools) to identify the best layout.
Don't ignore SEO. SEO isn't just something that should be applied to your blog – it should be taken into consideration across your entire site. You can use Semrush's On Page SEO Checker tool to ensure that each page is optimized, as well as Site Audit to monitor your site's technical SEO performance.
Each page will, of course, serve a different purpose, so here's how to optimize each section of your site.
Main Page / Homepage
The idea of "less text = more" should be most apparent on your homepage, where visuals should dominate. Your text should be short and purposeful, and focus only on the most important points.
Indeed, the key here is to put the visitor at the center of your story. When you're telling it, ensure that they can picture themselves in the middle of it. This means that you need to understand who your guests are (which we discussed above), and that you communicate to them as if you were speaking to a real person.
You don't need to bombard visitors with a slew of information here about facilities, destinations, activities, or restaurants. Rather, you want to inspire and create an emotive connection.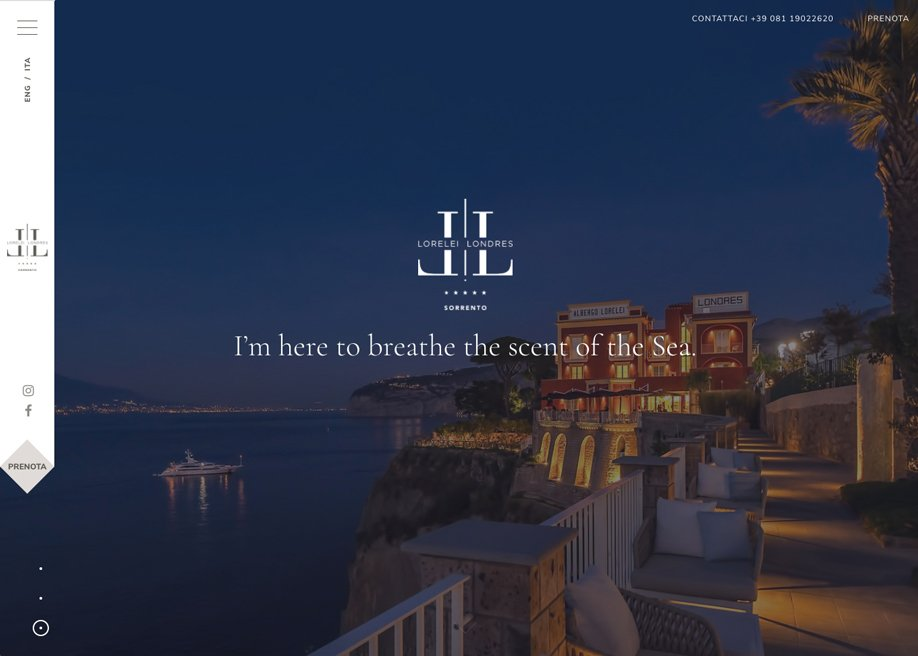 Lorelei Londres hotel in Italy, which refers to the visitor in the first person and powerfully matches the text and the image.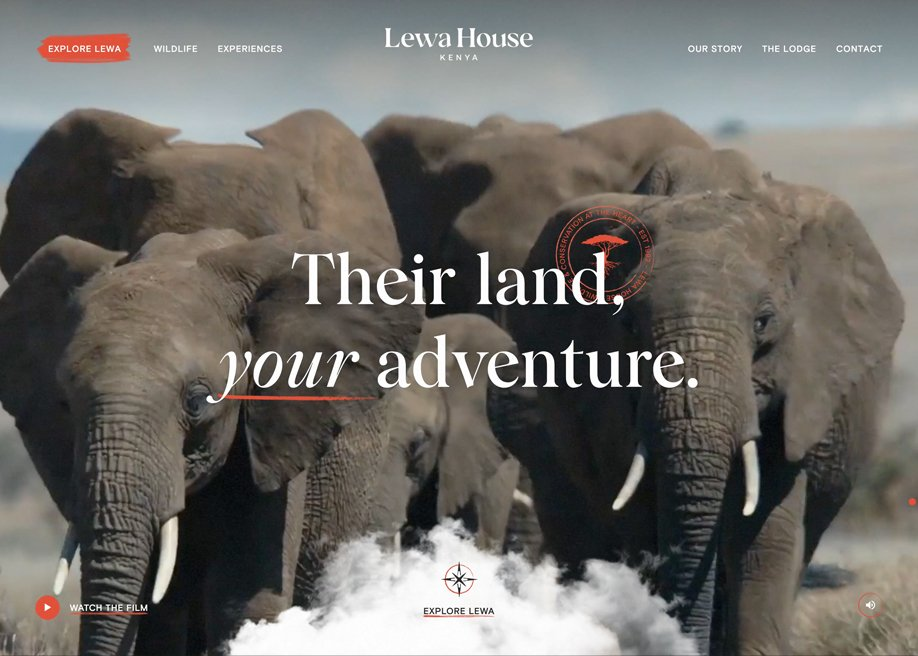 Lewa House in Kenya, which references its environmental responsibility and consciousness while still putting the visitor at the centre of the story.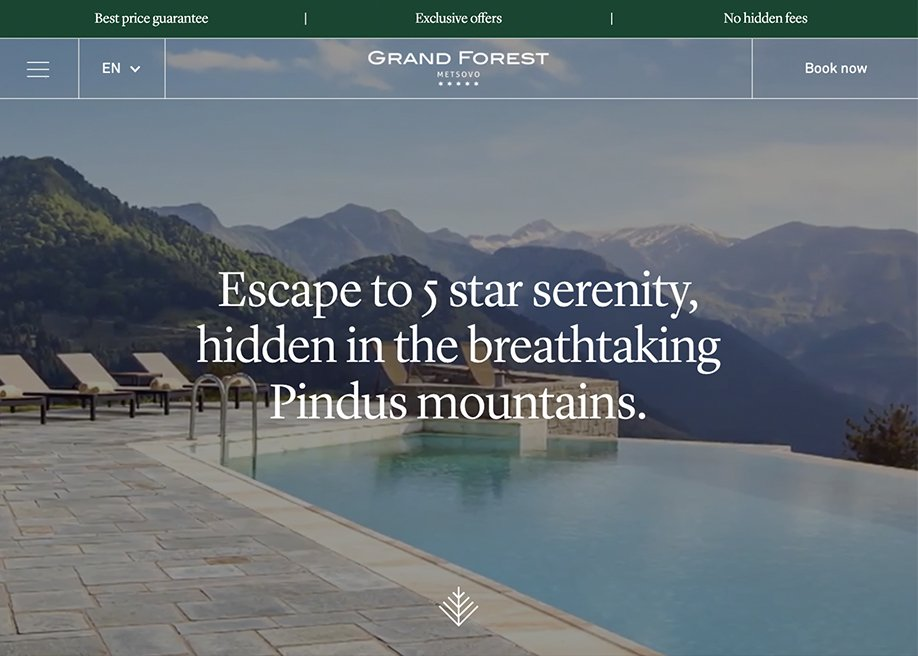 The Grand Forest hotel in Greece, which touches upon the concepts of escapism and serenity.
About Us
This is where you can tell your hotel's story in more detail – with the emphasis on 'story'. Whether you are a small family-owned business, or part of a larger hotel group, talk about your identity and what makes you special.
You can talk more closely about your specialties, too. For instance, if you are a vegan resort, talk about your beliefs and convey how it relates to your guests. How will it make their stay more pleasant? How does it accommodate what they are looking for on their trip?
Always ensure that when you are talking about these things, you are linking them to – and framing them in the context of – the travelling experience.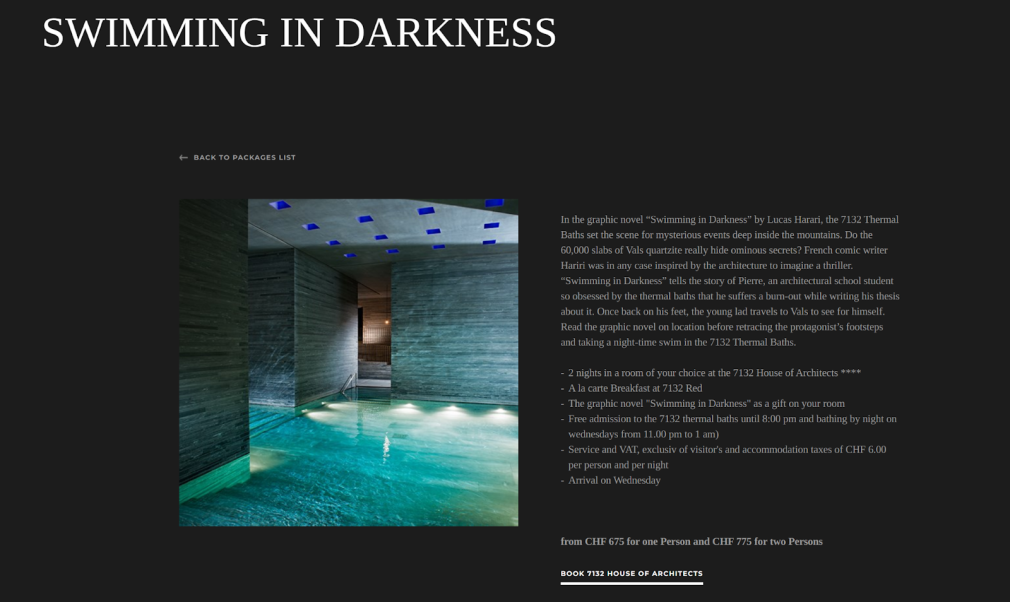 The 7132 hotel in Switzerland was featured in a novel, which ties into the story and uniqueness of the resort.
 
Chill & Co. in Greece emphasizes its selling point and establishes its target audience.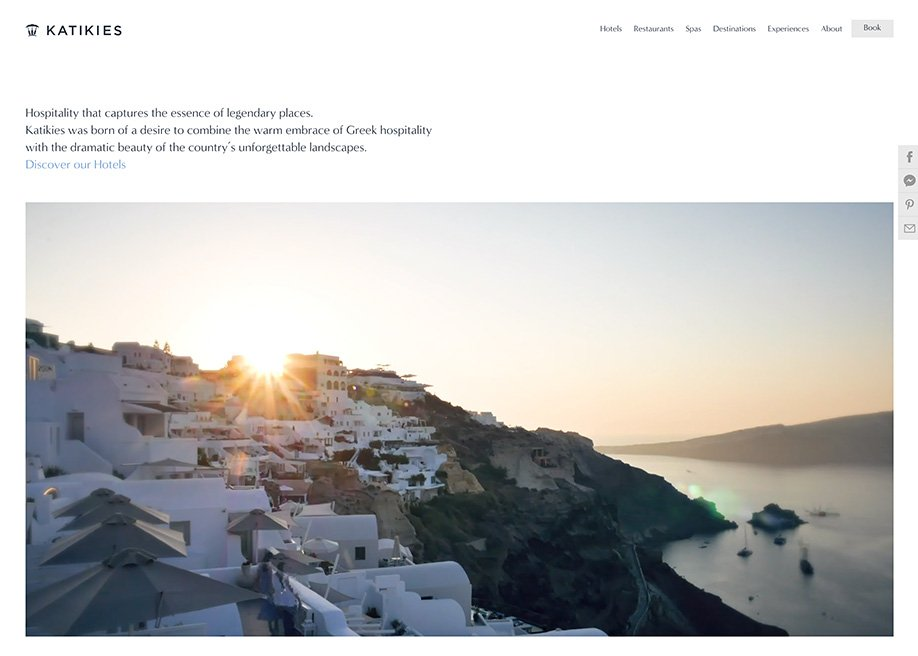 Katikies hotels, also in Greece, ties its services to the culture, nature, and history of the places where it is present.
Room / Service Descriptions
Essentially, this section is the crux of what people are interested in. Your homepage may be built around enticing hooks and engaging wordplay, but this is where solid detail is important.
As a general guide, aim to:
Inform the reader of every facility on offer. This information can be contained in a number of condensed and compact ways, such as drop-down sections, for example.
Structure the information logically and in an easy-to-read way. Put the most important information at the top of the page, where it is most likely to be seen, and ensure that your page design is simple to follow.
Avoid sweeping statements and clichés. It's impossible to quantify if you are the "best" three-star hotel in Prague, so refrain from using superlative or hyperbolic statements like this.
Avoid exaggeration and don't mislead people. If the view from a particular room faces out onto, say, a landfill, you can say the room has a window but it would be ridiculous to describe the view as "charming". At best, you will have a very angry guest upon arrival; at worst, you could be looking at legal action for misleading advertising!
Your writing should be clear and easy to understand here, but it should also still be engaging. Even though the purpose of this section is to give information, you should still be describing your property in a way that stimulates your readers' senses, evokes the desire for travel, and ultimately tempts them to your hotel.
The Hilton Rochester encourages hotel guests to envisage the potential of their multi-purpose events room.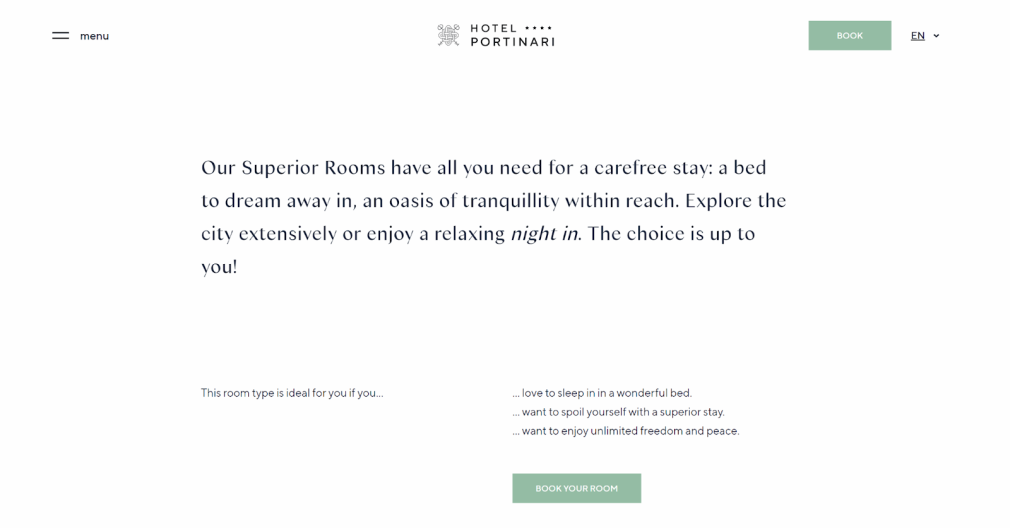 Hotel Portinari in Belgium has clear CTAs across its room pages and breaks down the character of each room to suit their guests' needs.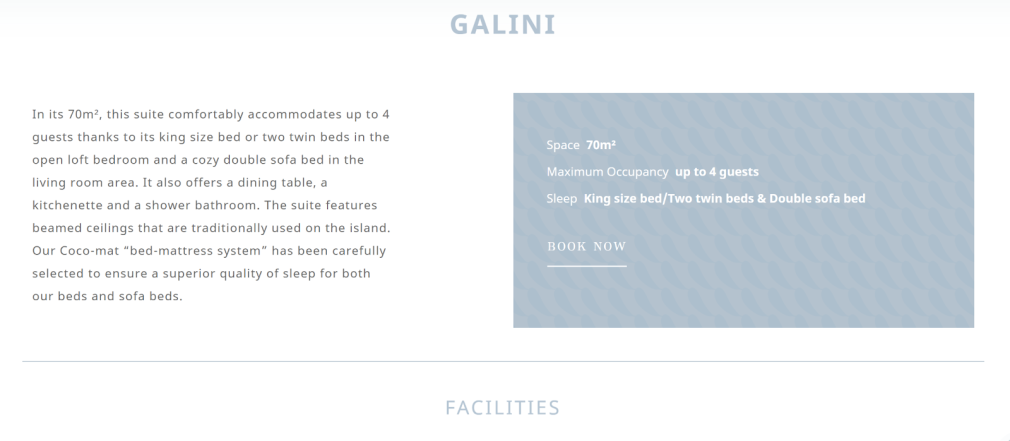 Nesea Boutique in Greece describes the exclusive features of their property and then goes on to describe the facilities in detail. At all times, a 'Book Now' popup remains unobtrusively in the corner of the screen.
 
Testimonies / Stories
One of the most important things that we've discussed so far is the need to position the reader at the center of the action, and there are few better ways to do this than by showcasing specific guest experiences. If the previous section is information-based, then this section should be as emotive as possible.
Of course, the use cases that you choose should be reflective of your target audience; if your guests are mainly young families, for instance, then you can talk about how your "mum and dad" personas were able to relax by the pool while "the kids" had fun with the on-site children's entertainment.
If you host events, this section is especially important. You can present a portfolio of the events you've held previously, such as weddings, conferences, or business events, and get detailed feedback from the people involved in those events. Ensure that you present their testimony in a way that resonates as widely as possible, though. Avoid specifics and instead focus on more powerful statements, such as: "The hotel went the extra mile for us, and gave us the wedding ceremony we dreamt of".
Blog Posts
The benefits of having a business blog have already been covered extensively, and the hospitality industry is no exception. If you're still unsure, though, an active blog can help you to:
Create and reinforce your identity and your story. As we have discussed, your hotel's story is important, and a blog gives you the ideal space to expand upon it and detail it in more depth. If you're an eco-friendly hotel, for instance, talk about the things you're doing to be environmentally conscious, or give advice to people on how to travel greener.
If you want, you can also showcase the more personal elements of your hotel, such as profiling or interviewing staff members. Maybe your head chef can talk about how the kitchen uses authentic ingredients from a local business to create a unique dining experience. Or your events manager could discuss what they love about their work and how that translates to delivering incredible outcomes for clients. By giving such insights into the people who run your hotel, you create a more authentic feel, which can sway travellers that are looking for a more personable experience.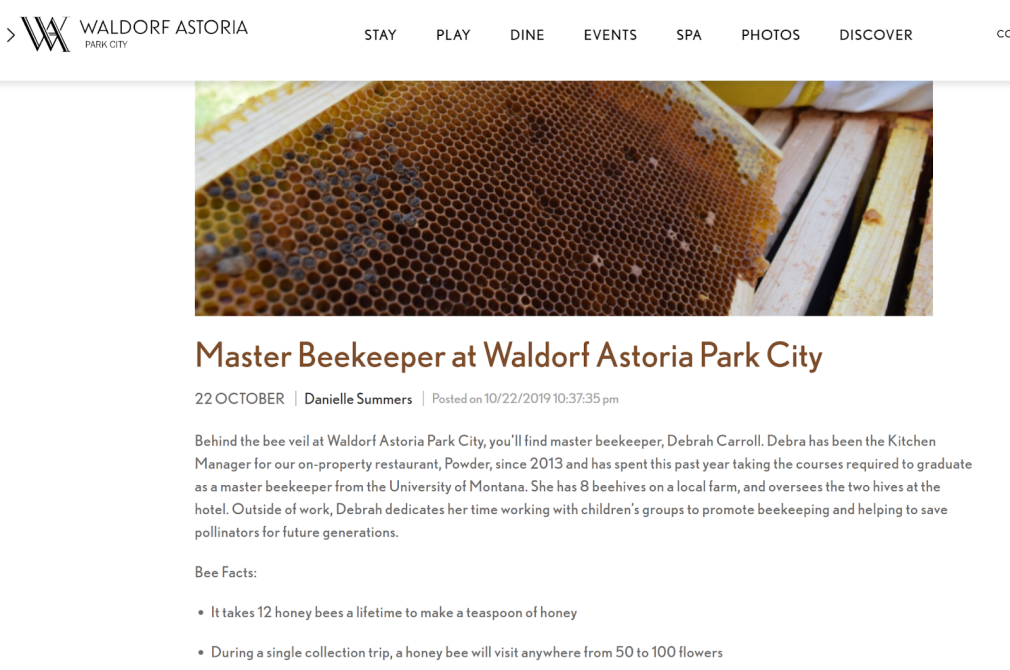 The Waldorf Astoria blog introducing their master beekeeper to readers!
Grow your SEO reach. A blog is one of the most effective ways to gain more visibility in search engines, and allows you to put your hotel in front of a wider audience. This is especially the case if you write about broader topics that tie in with your hotel's location. For example, "The 10 Best Secret Beaches in [your location]" is an enticing article that will encourage tourists to want to visit those places – and book your hotel in the process. 
If you're not the creative type, you can use Semrush's Topic Research tool to help you build ideas around your target keywords, as well as the SEO Writing Assistant tool to finetune your articles.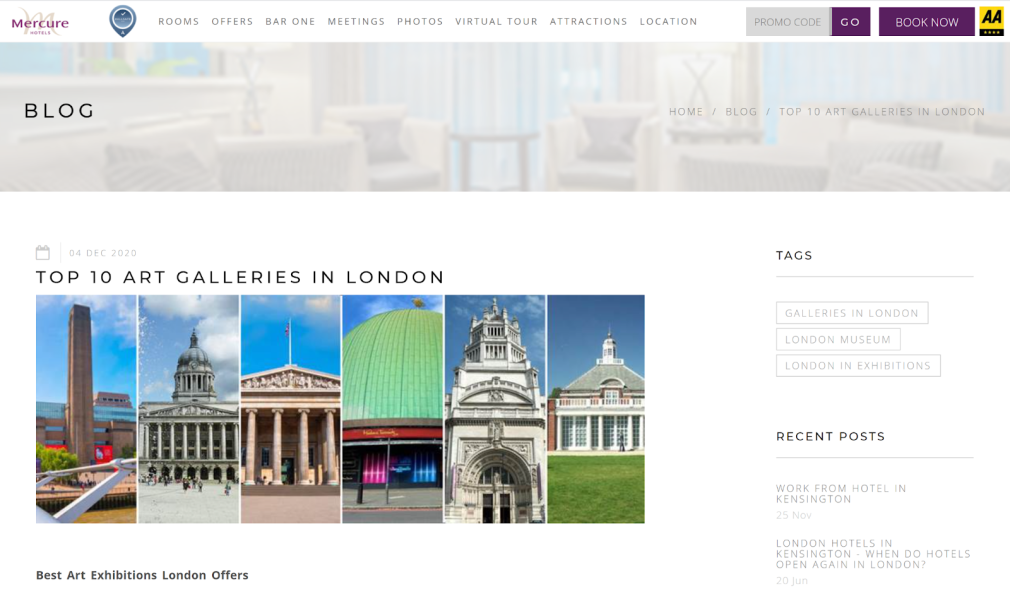 The Mercure Kensington blog offer SEO-targeted guides to local attractions.
Stay on top of trends and developments. As the pandemic has highlighted, it's important to have a platform in place where you can communicate directly with people. If there are significant events occuring in your location that could impact your business or people's ability to stay with you, then a blog is a good place to do it.
It doesn't just have to be a crisis management mouthpiece, though. You can discuss how your hotel has installed or is operating certain facilities and/or services. For instance, maybe you've increased your solar power capacity to be more carbon efficient, or you've decided to start accepting Bitcoin as a payment. Whatever the development, your blog is the best place to announce and explain it.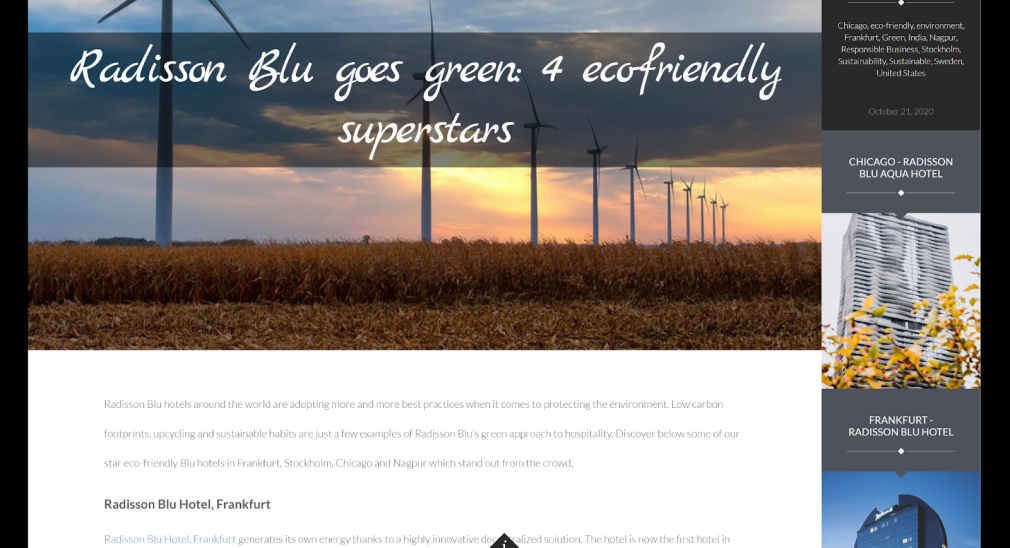 The Radisson Blu blog announcing the implementation of greener processes across its hotels.
 
Deliver an online concierge service. It's always a good idea to promote and showcase the attractions in your locale as this will, of course, entice people to visit and stay at your hotel. With a blog, you can keep people in the loop on a more frequent basis, such as when a particular attraction is renovated or improved, or when something new opens altogether.
The Crowne Plaza Melbourne blog encouraging family visits.
Support your social media efforts. Social media is a great space to promote offers and discounts, and engage directly with both your existing and prospective customers. It's also a great place to share your blog posts and even repurpose them. You can create audiovisual content that supplements or expands upon your blog content, and – depending on your target customers – use it accordingly across different platforms.
Direct Communications
Email marketing campaigns are a great way to nurture leads and build relationships with new and existing customers. But if your emails are poorly written, not only will they fail to land – they may cause some headaches for your reputation management team, too.
Solicited Emails
Once guests have completed the booking process, it can be easy to file the reservation and forget about it until they arrive. But there's no reason why you can't start creating a memorable guest experience the moment they hit 'confirm'.
Indeed, in your booking confirmation email, consider that your guest has just booked their trip and they are going to be excited. Cultivate that excitement in your copy by being positive and talking about how you "can't wait" to see them. Ensure that you include all the key information clearly in the email, too, including dates, times, prices, directions, travel information, and any other important details.
Don't forget, either, that customers will be more inclined to open any emails you send them between the date of their booking and the actual stay. This means you can upsell and offer additional services, such as spa treatments, excursions, or even room upgrades. The key is to keep tapping into the anticipation and excitement of your guests, and to use language that is enticing without being 'salesy'.

Confirmation email from Hotel Drisco in San Francisco. The copy is warm, personable, and friendly, with the email going on to clearly confirm the reservation dates and key information, as well as some insights into the local area.
Unsolicited Emails
You can also use email to push exclusive discounts or offers after guests have stayed with you, although you should be careful to avoid spamming. Travel is seasonal for most people, so people are more likely to be responsive if your emails are infrequent, well-timed – and well-written.
Leverage that seasonality in your copy, too. For example, if you're pushing Christmas weekend getaways, don't just say "stay with us and get 10% off"; paint a picture of mulled wine and markets that create emotive connections and implant that desire to travel. Unless you're a resort, hotels tend to be facilitators of the travel experience (rather than the other way around), so try to build around that.
Be clear, concise, and upfront with the conditions of your offers, too, as nobody likes hidden surprises!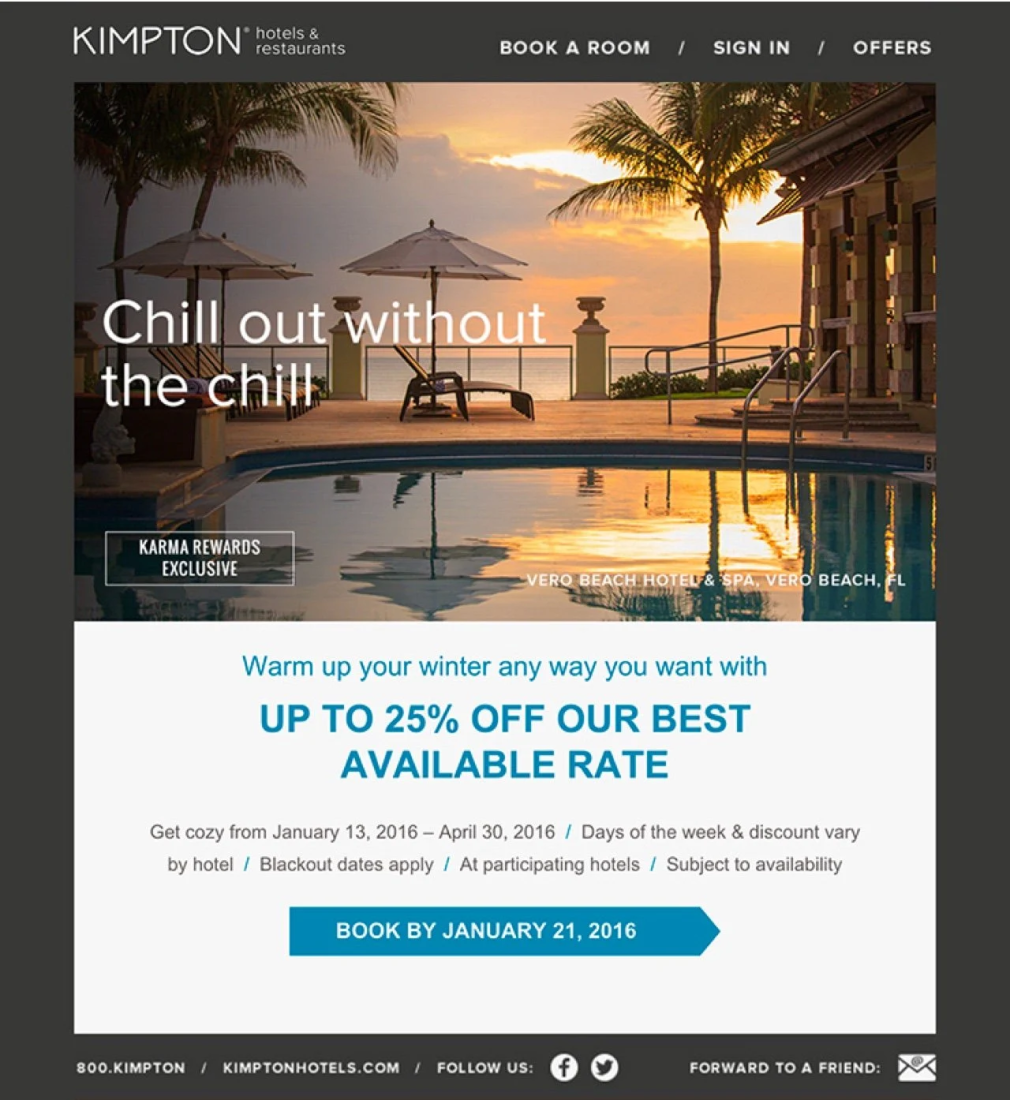 This email from Kimpton plays on seasonality and uses clever wordplay to entice readers. The offer itself – and its key terms – are also clear.
Writing Your Content
Of course, if you're a large hotel chain, it's likely that you will have an internal content marketing department capable of creating these materials on a regular basis. However, for smaller hotels, accommodation providers, and boutique properties, this may not be the case. So what can you do?
Outsourcing your content creation is the most optimal solution, but that means trawling through freelancing platforms and taking a chance on writers who may not offer the best quality. This can cost you time, money, and bookings.
Which is where Semrush Marketplace comes in. We offer high-quality, SEO-friendly custom content in a variety of formats, including blog posts, web copy, product descriptions, and emails. Most importantly, though, all of our writers are carefully selected and vetted, and are experts in their niche. This means that your content will be written by someone with experience in the hotel industry.
Check out our subscription plans to see which service is most suitable for your hotel, or start exploring the platform and see for yourself!
Conclusion
As with any niche content production, it's important to have quality writers in place that understand your hotel's positioning and the audience you are trying to attract.
It's crucial, too, to ensure that your web copy is engaging, accurate, and puts the reader at the center of the story. As the world begins to open for travel again, now is a great opportunity to meet the inevitable rise in demand, and start making emotive connections with your potential hotel guests.