Search engine optimization (SEO) is the process of increasing quality traffic to a website using tactics like keyword research, backlinks, and meta descriptions. SEO is well known. In fact, it was the No. 1 tactic used by marketing teams in 2019. Using SEO, you can drive great traffic to your website by capturing users who are already interested in your product. But how do you turn traffic into sales?
That's where conversion rate optimization (CRO) comes in. What is CRO? It's the process of getting the maximum percentage of visitors to your business website to perform a certain goal. Using CRO, you can make sure that your website is designed in such a way as to make it appealing and easy for customers to do business with you. 
While SEO focuses on building more traffic for your website, CRO's goal is to move quality customers through a sales funnel. CRO tries to capitalize on the website visitors you already have. While many companies use both simultaneously, CRO can greatly increase a company's bottom line.
This beginner's guide to CRO fundamentals will help you obtain a basic understanding of CRO's processes and strategies. After reading this, you should have an idea of how CRO can help your business's growth and profitability.
What Is a Conversation Rate? How Does It Relate to Conversion Rate Optimization?
A conversion rate is the percentage of visitors who come to a website and perform a certain action or conversion. There are two main types of conversions you might want a website visitor to take: micro conversions and macro conversions. 
The action or conversion can be something small, like signing up for an email list. These are called micro conversions. They don't make a sale, but they move a customer further along in the sales process.
If a visitor's action is something big, like purchasing a service, becoming a paid subscriber to a website, the action is a macro conversion. This type of conversion represents the end goal of the sales process. 
It's fairly easy to calculate your conversion rate. To get a CRO calculation, take the total number of conversions you have and divide it by the total number of visitors to your site. Then, multiply the result by 100. You'll be left with your conversion rate as a percentage. For example, if you have 100,000 visitors to your website, and you've made 1,000 conversions, your conversion rate will be 1%. More specifically, check out the CRO calculation below:
(1,000 conversions/100,000 visitors) x 100 = 1% conversion rate
CRO is a way to give companies the best chance to convert traffic into sales. Whereas processes like SEO can take a long time to be effective, CRO can immediately work because it doesn't rely on attracting more clients, and it can swell your company's revenue. 
There are a few different ways to track conversion rates, including: 
Google Analytics: If you track your site metrics using Google Analytics, you can use the "Goals" feature to track specific conversions. 

Heat maps: There are several tools available that can create a heat map of a site page to visualize where people are clicking and scrolling on your website. This can help you determine not only where to put your calls-to-action (CTAs) but also reveal whether they are successful in driving conversions.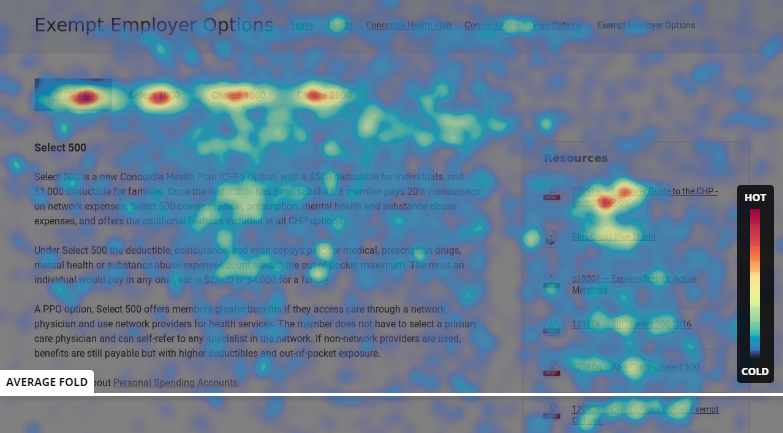 Source: Intechnic
Internal data: Depending on what programs you use to monitor sales or sign-ups, you'll likely be able to pull this data to see which pages or specific CTAs are driving the most conversions.
Benefits of Conversion Rate Optimization
CRO has a lot of benefits for businesses. It's all about making your company's sales process more efficient. If you do CRO marketing correctly, you can make your website content highly targeted toward the customers who are most likely to purchase your services. 
Some of the benefits of CRO include:
You can maximize your company's marketing ROI. CRO focuses on using resources that your company has so that it can cost less and result in better returns than other options for driving sales. 

CRO lets you understand your customers' behaviors, patterns, and needs. To effectively market to the right clients for your business, you must develop a picture of who those clients are. 

It helps your website rank higher in search engine results pages (SERPS) on Google. CRO is all about meeting your customers' needs, and Google rewards websites that offer what customers search for with more visibility. 

You can get a competitive edge over others in your industry. If your competitor is trying to increase sales by simply increasing traffic or spending without using CRO, you'll have the advantage of appearing more able to meet your clients' needs.

It makes it easier for customers to buy from you. CRO aims to get rid of anything that could make it difficult for a client to do business with you. You don't want anything keeping you from making a sale.
8 Ways to Improve Your Conversion Rate
There are several things you can do to improve your conversion rate. CRO is all about making your website operate in a way that drives leads or sales. Learning these will ensure you're not missing out on easy sales. 
Below are some ways to implement CRO on your site to gently push customers through your sales process and maximize your business. 
1. Conduct Customer Surveys
Customer surveys can give you immediate feedback about the functionality of your website. By knowing the details of a customer's experience, you can re-evaluate your backside design to make it easier for them to buy from you.
Where you decide to put your customer to survey matters, if you're looking to evaluate how a client felt about your sales process, you can add a small survey that pops up after a customer has purchased an item. You can also make a survey pop up when a customer is about to leave your site. This will give you an idea of why a customer left without making a purchase. This information will help you see if there's anything you can do to encourage them to buy if they visit again. You can also send them an email survey.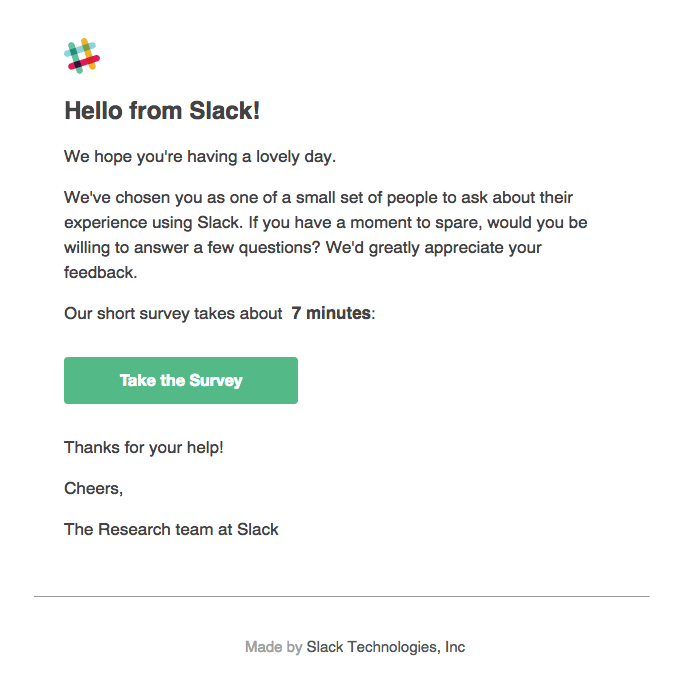 Obviously, not every customer is going to take your survey. To increase the number of visitors who participate in your survey, it's important to make them short and simple. A quick survey is easier for a customer to complete. Some questions you might ask are: Why are they visiting your website? Were they able to find what they needed? What difficulties did they have while navigating your site?
2. A/B Testing
You can use A/B testing to test the effectiveness of things like webpage design elements and copywriting. A/B testing involves publishing two versions of the same piece of content to test a variable. You'll make one version available to half of the visitors to your website and the other version available to the rest of your users. At the end of a predetermined period, you'll see which version is more effective in creating conversions.
Take a look at the version below in which Humana made slight changes to a banner CTA on its site. Changing the copy on the button alone helped increase clicks by 192%.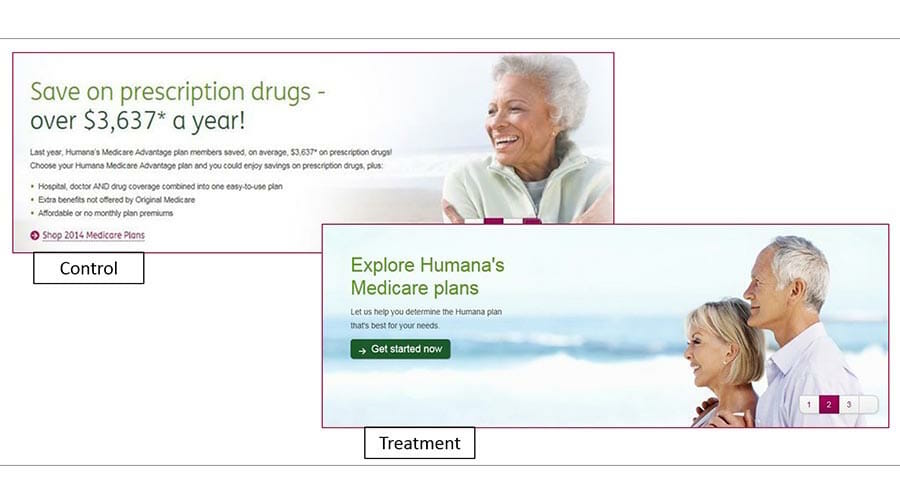 There are many different types of software you can use for A/B testing. If you're creating a business app, you might choose an option like Apptimize. Using A/B testing software will make it easier for you to design and implement tests and collect valuable data to help you make conversions.
3. Analyze High-Performing Content
The great thing about investing in content for your SEO and CRO efforts is that it provides many opportunities to see what is and isn't working. Some questions you'll want to ask yourself about your content include:
How are users getting to your website? Are certain ads or links more effective than others? 

What parts of your site do users interact with most? 

When do visitors leave the site? Is there a stage of the sales funnel where a large percentage of visitors leave? 

What are the demographics of your visitors? How old are they? Where are they from? Are they the type of clients you're looking for? 

What devices do people use to get to your site? What percentages of people who use mobile devices to get to your site versus those who use computers? 
SEMrush offers the  Traffic Analytics Tool that can help you answer some of these questions. For certain URLs, you can learn more about your specific visitors and how long people stay on your page, helping you decide whether there is a high chance for specific conversions on the page.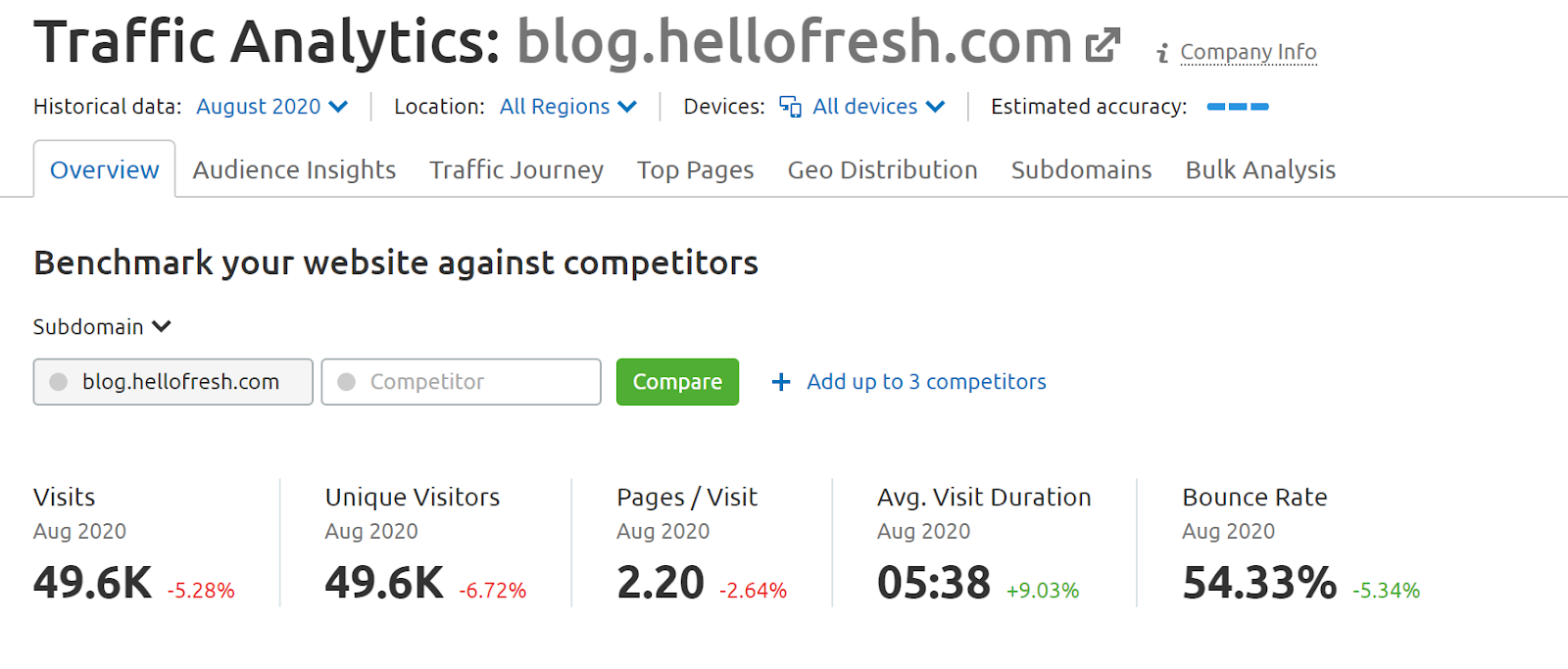 When you see what parts of your websites effectively move visitors down your sales funnel and what parts are ineffective, you'll be able to alter your approach to create more conversions.
4. Deliver Content for Every Stage of a Customer Sales Journey
Your sales funnel aims to lead customers on a step-by-step journey from learning about your product to purchasing it. To lead customers effectively through your sales process, it's important to tailor your content for where they are on the path.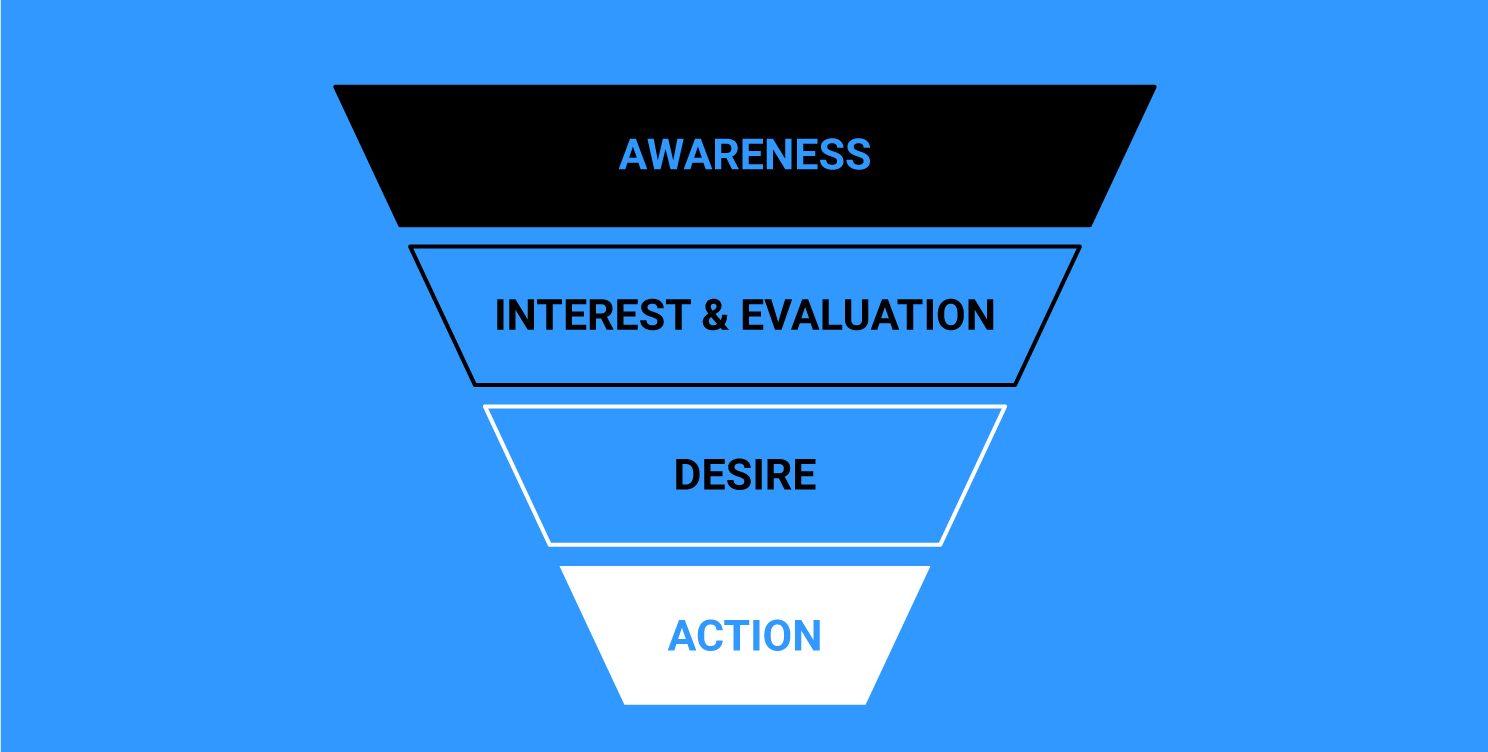 The first step is making potential customers aware of your services. Generating backlinks on high-authority sites can be a great way to do this. 
Your next goal should be stoking a customer's interest in your product. It's important to remember that a potential client has virtually no knowledge of what you do at this point. This is where you can explain it to them. An example of the content for this stage would be a video that explains the functionality of your product or service and shows what it can be used for. In this stage, you'll show which of a customer's needs you can meet. 
After a customer's interest has peaked, and they're confident that your product fits their needs, it's time to set yourself apart from the competition. This is where things like case studies, testimonials, and reviews can help emphasize your company's value. There's a high chance that users who stick around through this phase will make a purchase. 
Finally, some clients need a final nudge. You might decide to email a potential client to offer a demo of your product. Many companies offer free trials of their services, too. Content for this stage should put a customer's mind at ease and convince them that they'll be glad they did business with you.
Don't stop there. You want to try your best to gain repeat customers and increase your business's bottom line. Every so often, email your clients to let them know of any special discounts or sales events that might appeal to them.
5. Include an Effective CTA
A CTA is an integral part of any piece of content. A CTA brings you one step closer to making a conversion. Some things to think about when creating an effective CTA include:
Make sure it's actionable. CTAs should always include actionable words. "Learn more" or "Download now" are great examples.

The benefit to the reader should be clear. To drive a conversion, a CTA should make it clear how the conversion will benefit them. Will they potentially earn a free trial? Maybe an e-book? Anything that your reader will gain from converting, make sure it is clear to them.

The CTA should be easy to find. Whether your CTA is near the middle of your content or at the end, make sure it stands out and is easy for the reader to find.
CTAs are a great way to increase your content's CRO; make sure it comes across as organic and beneficial to your audience. 
6. Consider Adding a Chatbot
With more than 80% of customer interactions being handled without human agents by 2021, you might want to consider investing in a chatbot platform. Chatbots are designed to receive conversational input through text or voice and generate a response that mimics natural language. 
Chatbots are used for a variety of reasons, most notably customer support. This means that if you have a customer who might need a few additional answers before committing to your product, a chatbot might be a great option to help nudge them further down the funnel. 
7. Prioritize Page Speed
In today's digital world, customers expect a lot from websites. It's so easy to purchase goods online that even the slightest annoyance can drive a potential customer into the arms of your competitor. Company websites that load slowly or are difficult to navigate can negatively impact your conversion rate.
It's essential that your site loads quickly and is easy for a customer to traverse. Also, if you don't have a version of your site for mobile devices, it might be wise to look into hiring a developer to build one for you. Website conversion rate optimization is all about making it simple for customers to do business with you.
A Site Audit is a great place to start when it comes to detecting some of these issues. Our comprehensive report will provide you with an overall Site Health Score and offer areas for improvement, including how many pages have a slow loading speed.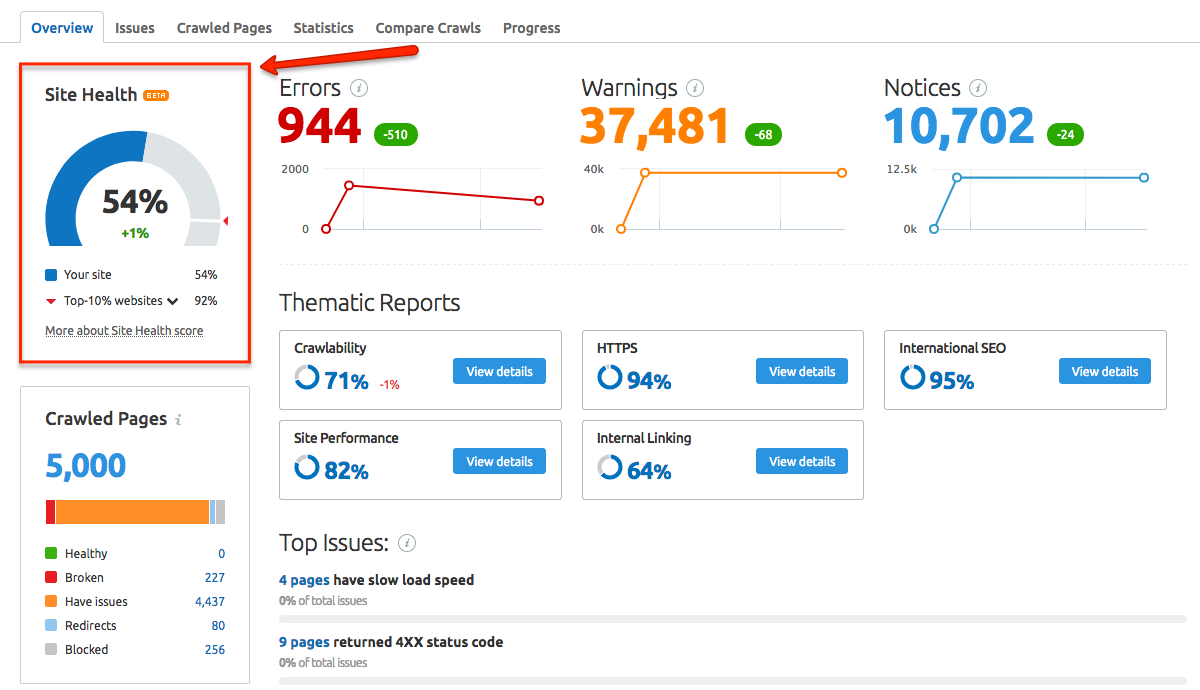 8. Make the Initial Interaction Easy
Lastly, this is somewhat of a no-brainer — make sure converting is actually easy for your customer. Instead of asking for an entire form to be filled out, request an email address. From there, you can create whatever journey makes the most sense for that particular customer to follow, whether that means emailing them testimonials or providing them with additional resources like relevant whitepapers or blog posts.
The easier you make the initial step, the greater chance your visitor will take action and follow through to the end. 
Create Converting Content Today
No matter what your brand is, you want to make the best of available resources. While processes like SEO can be great for bringing greater numbers of visitors to your website, you need to make sure those numbers mean more for your bottom line. This is where CRO comes in. 
Effective conversion rate optimization strategies can exponentially increase the number of leads or sales that your website generates quickly and efficiently. Focusing on CRO can also be more cost-effective than many other strategies for increasing sales, like adding more products or increasing traffic. 
If you're new to both SEO and CRO, get started with our On Page SEO Checker. It provides a detailed report that includes specific ways to improve your site and rankings, like the most desirable backlinks, what key SERP features look like for high-ranking pages, and content ideas to help you fill your editorial calendar.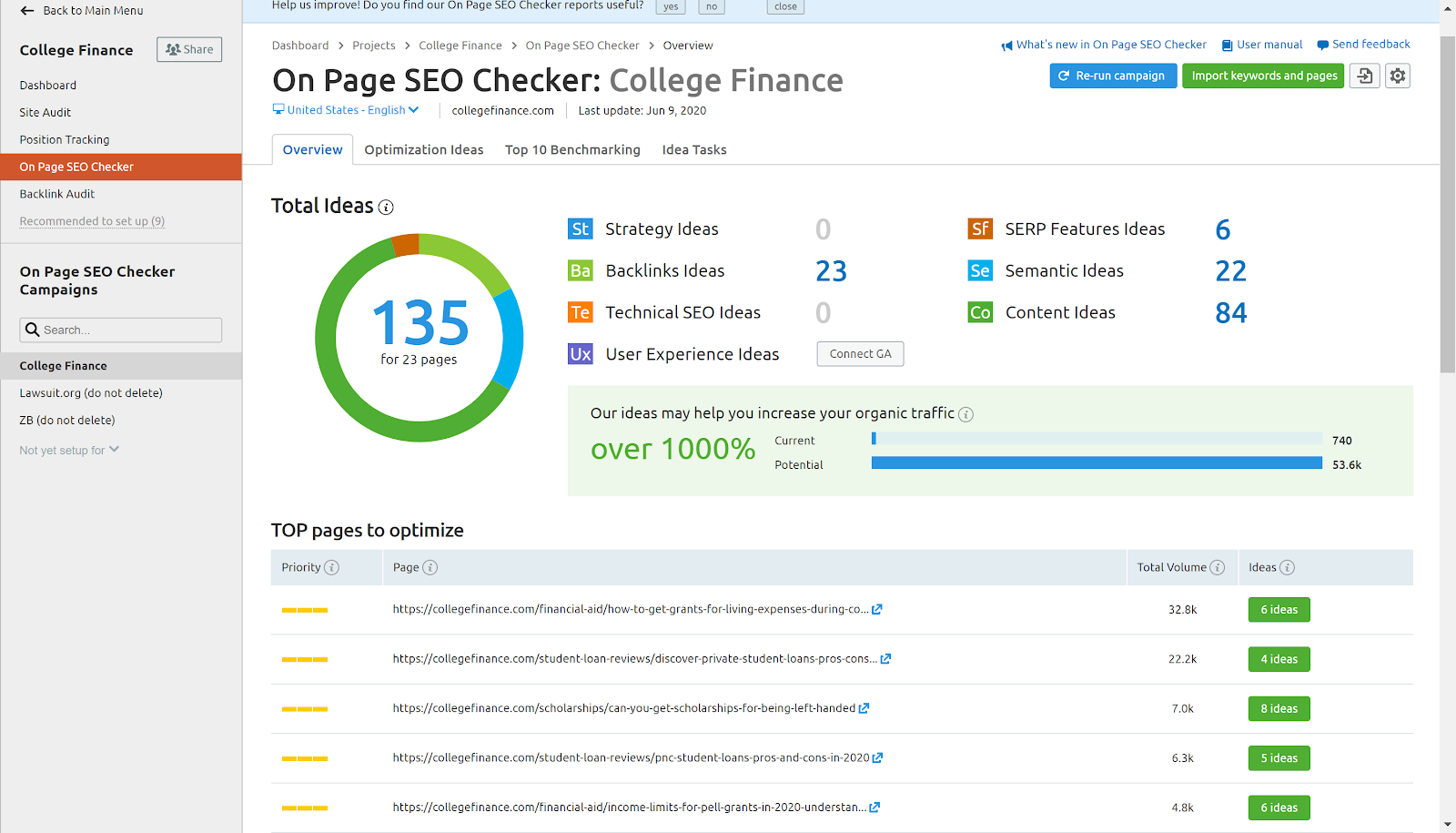 Once you get started with a robust content strategy, you'll have more data to review to make your CRO strategy that much more effective.