I run a fully remote digital PR, SEO, and link-building agency of just under 30 people. 
We rely heavily on different software and tech to run everything from lead generation to client reporting and more. 
The software has become the backbone of our operations and business and is critical to scaling.
We've tested hundreds of different SaaS tools (and spent way too much money) to find the best agency tech stack. 
With all of the options out here, I'll break down the top tools we use, what we use them for, and why they are great for agencies.
Best Agency Website Tools
On your agency website, these are key tools that will help you capture more leads, write more engaging copy, and track your website analytics.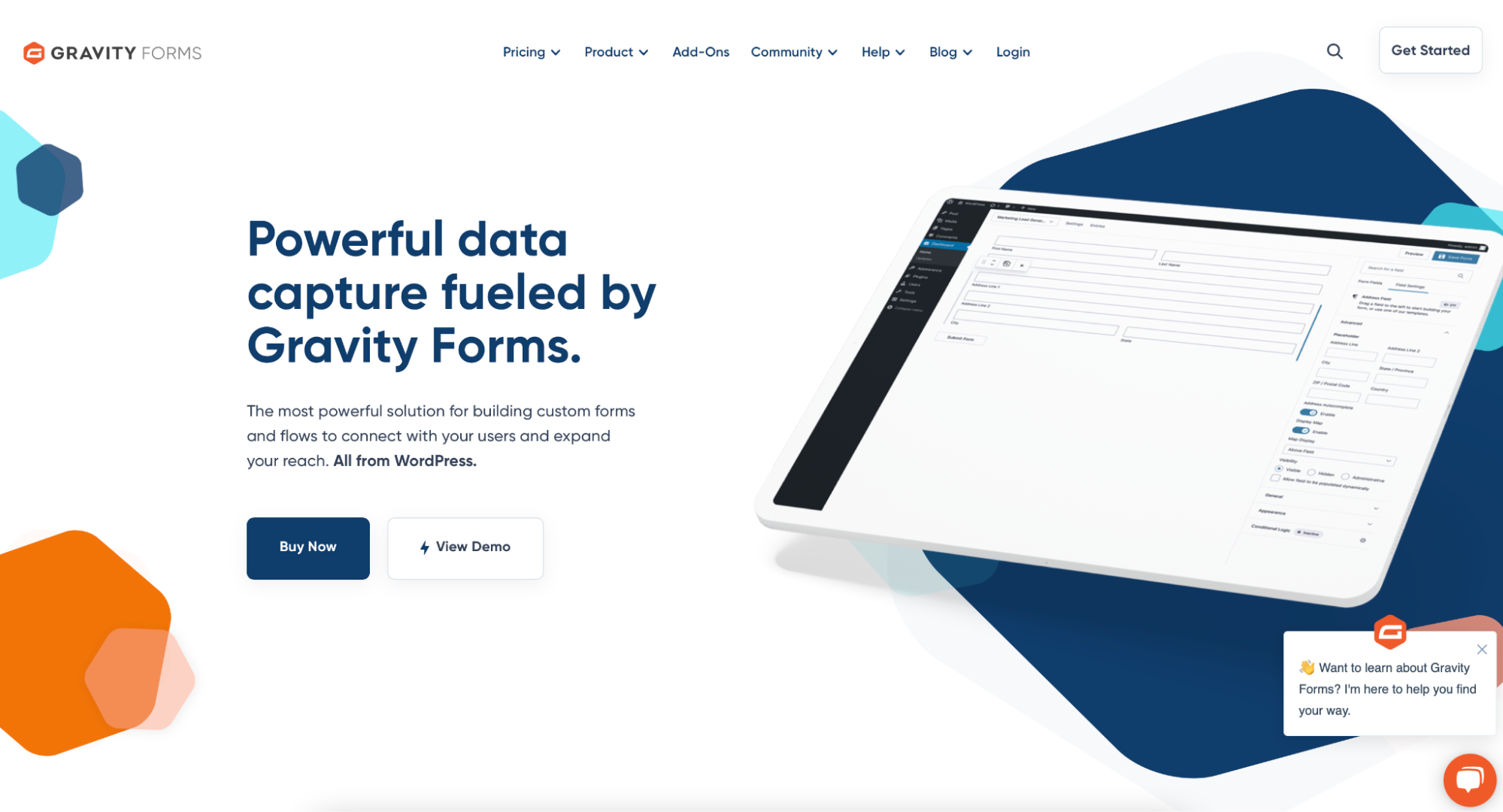 If you are using WordPress, Gravity Forms should be your go-to form-building plugin and tool.
Using it, you can connect and build automation to your CRM or email marketing platform. 
Gravity Forms is extremely easy to use, meaning you can spin up new A/B tests and form variants in just a few minutes. 
2. Copy AI - Write Better Copy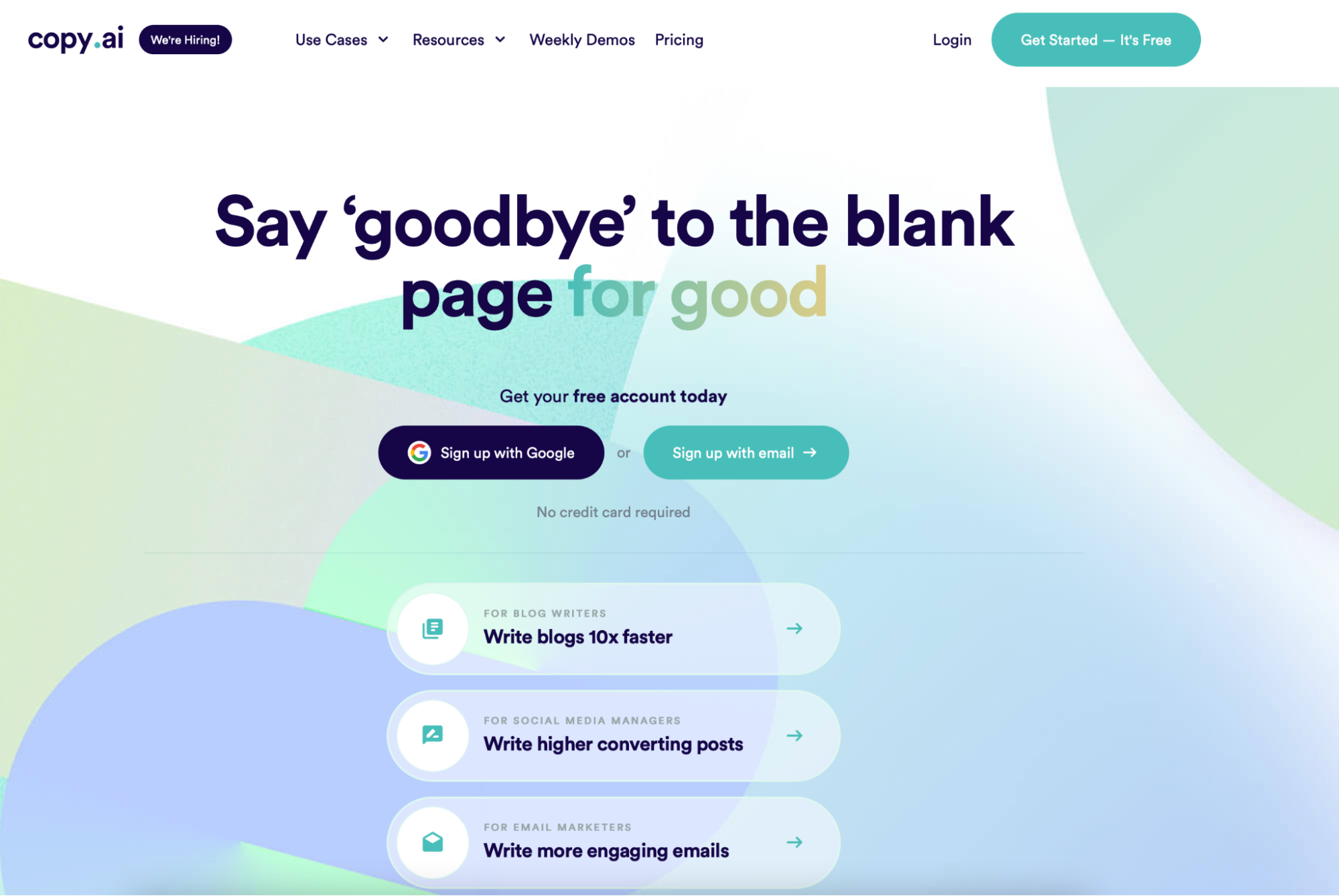 Copy AI uses AI technology to help you write better marketing copy. It has been a game-changer for our team to write everything from headlines to subject lines in less time.
It helps generate ideas that you can directly expand off of, saving time and money.
Their sentence rewriter tool is truly a game-changer to re-write the copy on your website and create more impactful statements that drive leads and conversions.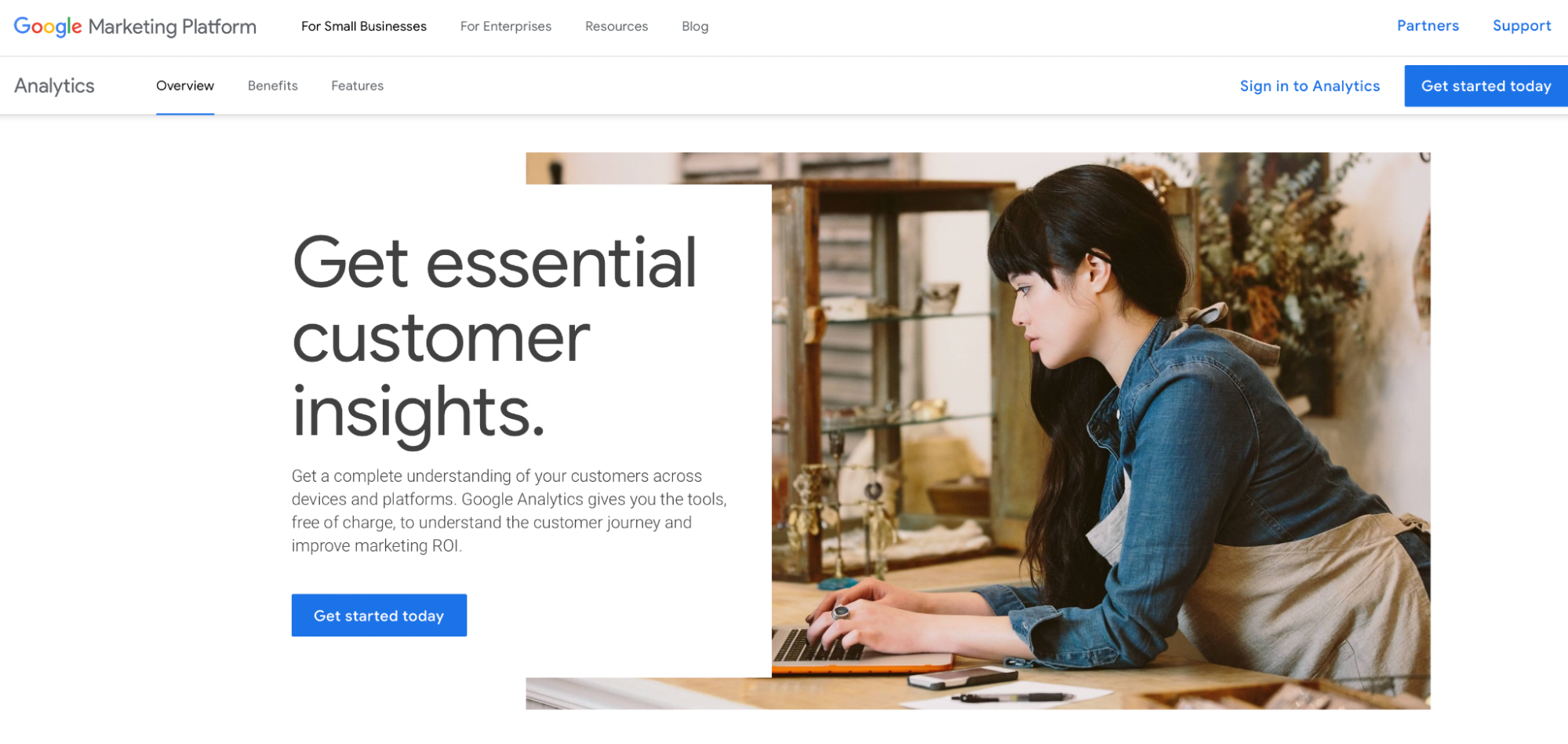 Google Analytics is a must-have tool for your agency website.
Not only will you be able to track your own site metrics and analyze performance, but you can also connect your clients' websites and gather key data that will help you make better decisions to drive results forward.
Best Agency SEO Tools
4. Semrush - Best SEO Tool
In my unbiased opinion (Semrush has not paid me or even asked to be included in my tech stack), I truly believe Semrush is a must-have for search marketing agencies. 
Even if it's not your only SEO tool, which isn't for my team, we think their vast suite of tools is unmatched. 
Whether it's analyzing content to make on-page optimization improvements or scouting competitor backlink profiles, Semrush tools perform time and time again. 
For us, Semrush has been the most accurate in terms of traffic and keyword data, giving us a really clear insight into reporting for our clients. 
5. Wordable - Best Content Publishing Tool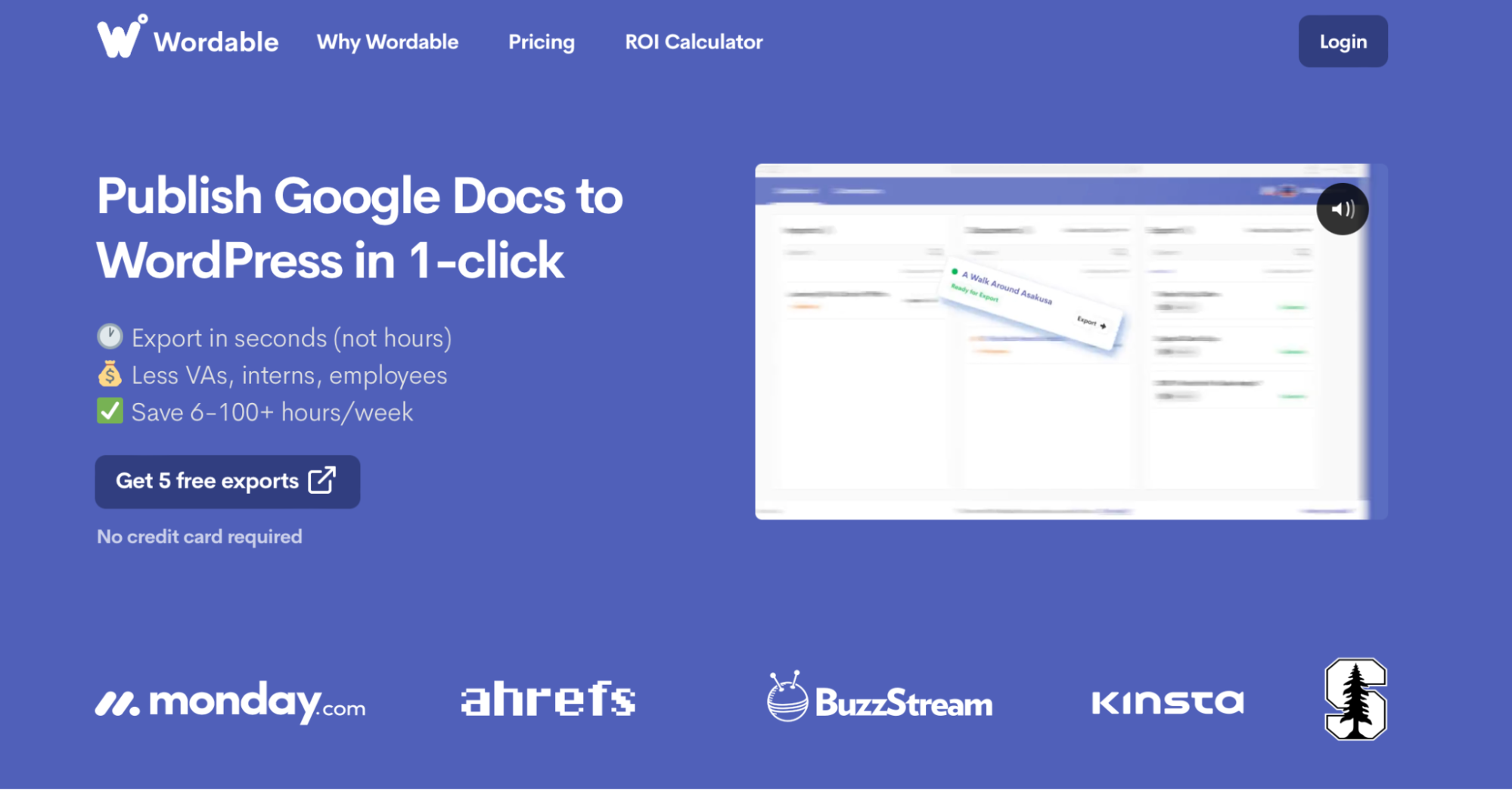 If you are publishing content at scale on your website, Wordable is a must-have tool in your arsenal. 
Wordable takes your Google Doc and instantly exports it to your CMS with perfect formatting, saving hours of tedious work selecting links in a new tab, alt text, compression, code cleaning, and more issues that can negatively impact technical SEO.

Search Console should be your baseline SEO tool at all times. With incredible and accurate data, you get clear insight into why your website is or isn't performing well in organic search.
Always start with GSC data, and then use external tools to dig deeper into competitors and your niche landscape. 
7. SEO Spider - Best Technical SEO Tool

SEO Spider is a fantastic technical SEO tool that crawls websites big and small, compiling a detailed report on your biggest technical SEO issues and how to fix them.
It helps you identify broken links, 404 errors, redirect issues, and tons more issues that can prevent you from ranking well organically. 
Best Agency Project Management / Communications Tools
8. Clickup - Great Project Management Tool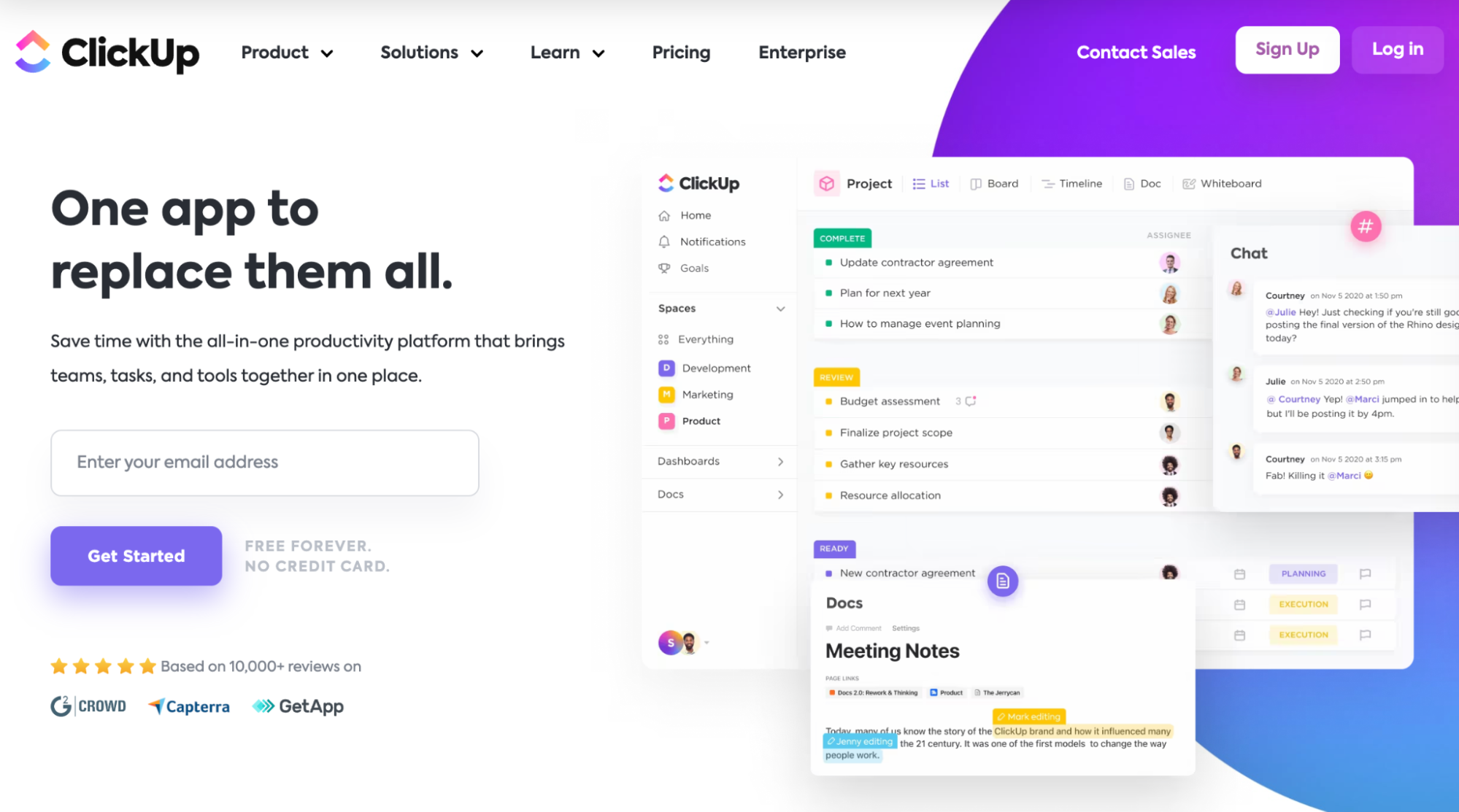 Clickup is an all-in-one project management solution that we've been using for years now. 
We prefer Clickup to other alternatives because of the automation capabilities. For example, when we move tasks down the pipeline, Clickup automations can help you auto-assign, create sub-tasks, and send reminders. 
These all contribute to more efficient and effective projects that get done better, and faster. 
If you're an agency specializing in search marketing, you should be using Semrush's Agency Growth Kit.
Reporting is critical to retaining and upselling clients to extended, better service levels. 
And using Semrush's Agency Kit, you can report with more accurate metrics and beautiful reporting that sets you above the competition.
If you are still sending your clients a spreadsheet, it's time to upgrade to reporting that makes a bigger impact.
Best Agency Social Media Tools
Publishing content on your social media can seem tedious, but brand awareness and reach have a big impact on your success in the long term.
Here are the two key tools we use at uSERP to drive social media growth and engagement. 
Picsart's Photo Editor comes jam-packed with effects, text additions, and easy ways to level up the quality and design of your social content.
If you don't have the staff or money to fund a designer, a tool like Picsart can help you create eye-catching social posts for LinkedIn, Twitter, Pinterest, and more. 
11. Later - Social Scheduling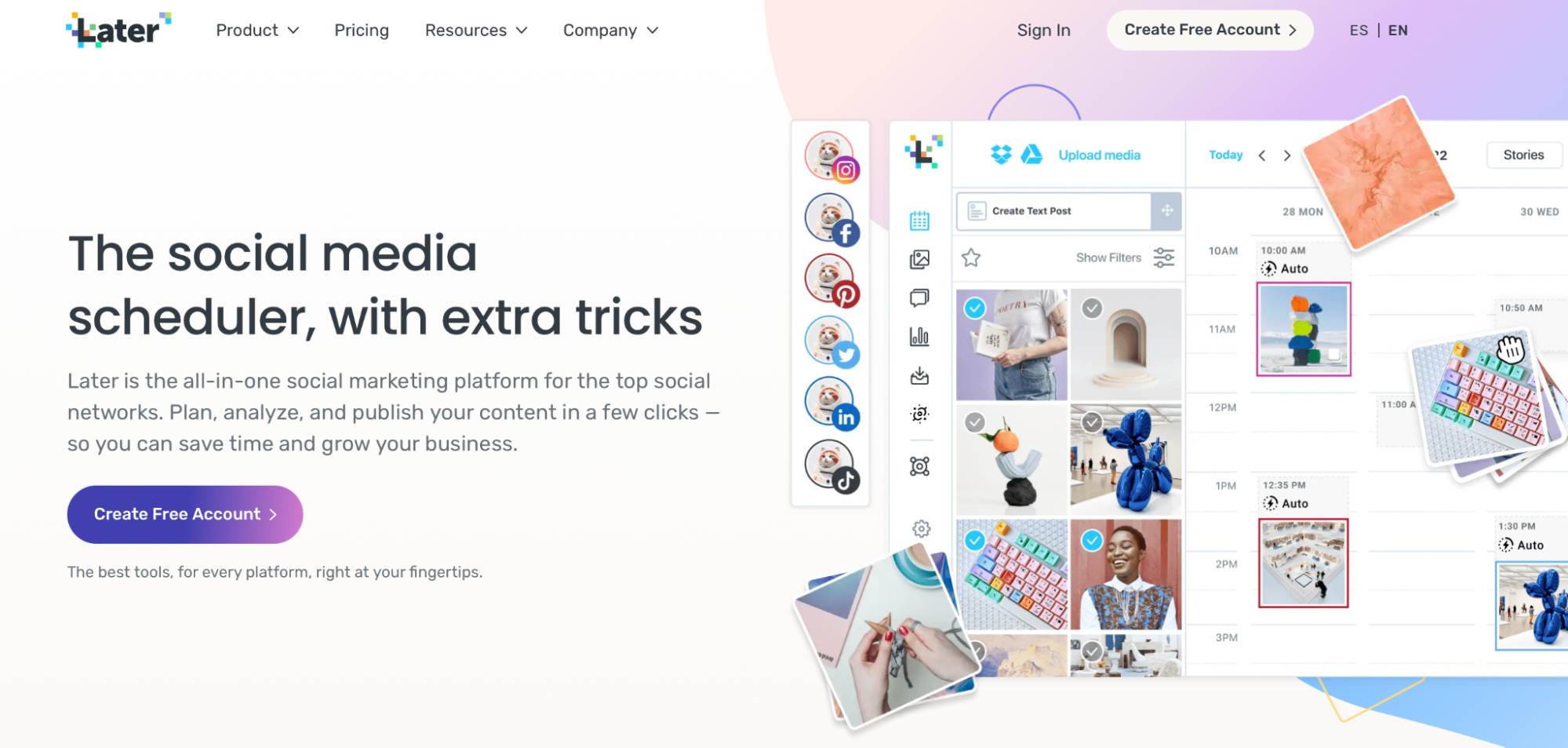 Later is our top choice for scheduling newly created social content on all platforms from Linkedin to Twitter.
With built-in repurposing features, you can schedule content to multiple social channels with unique formatting. 
It's an amazing way to save time but still keep a strong social presence filled with great content to drive impact and awareness.
Best Agency Sales Tools
Sales cures all. When you are growing your agency, there are many tools that can help you streamline the sales process from outreach to close. 
Here are the tools my team currently uses and loves to prospect, score, and seal the deal.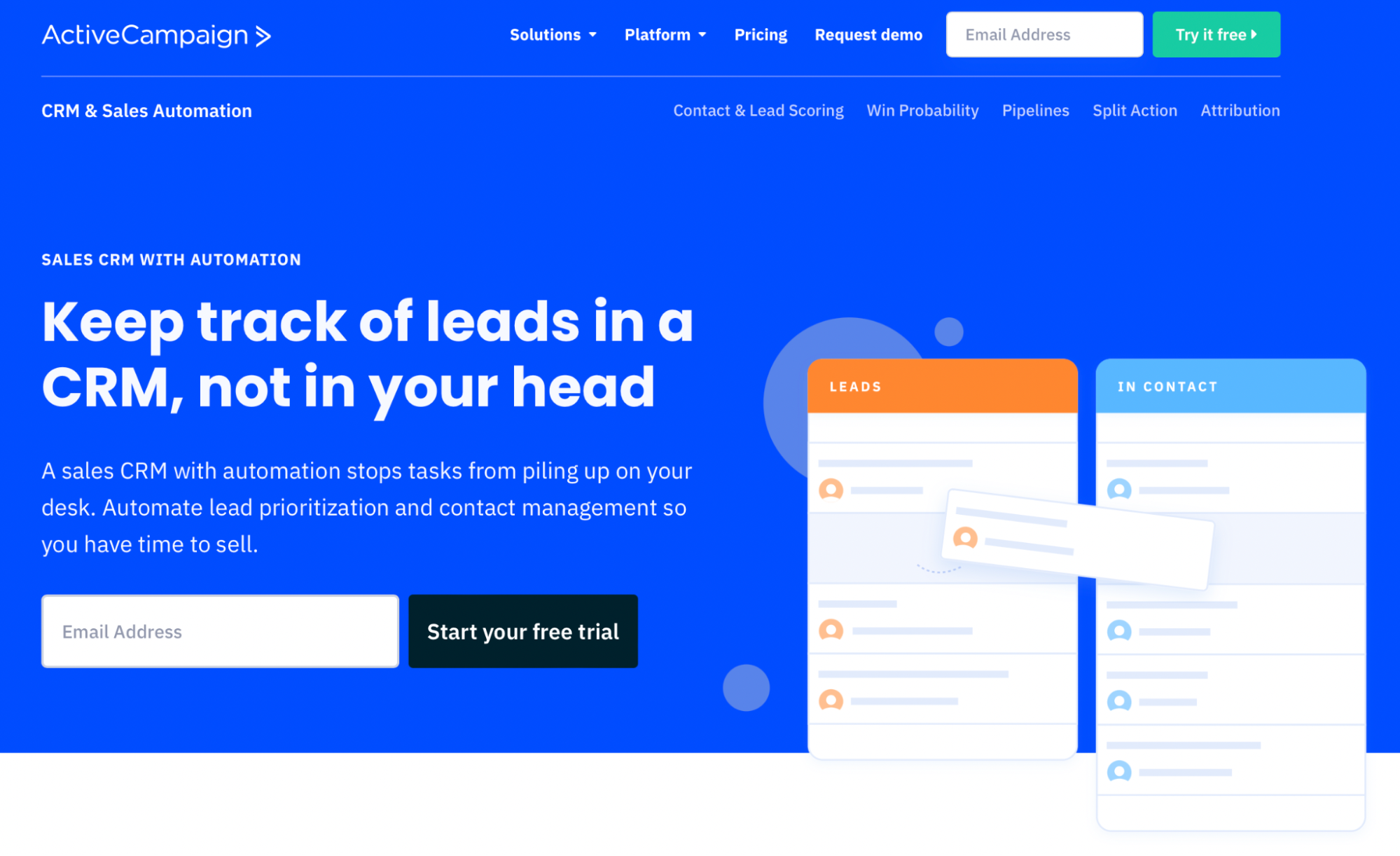 I used to be a die-hard spreadsheet fanatic. But keeping track of qualified leads and engaging them properly is almost impossible in a spreadsheet. 
You can't store key data points like last contact, messaging, clicks, opens, and more. 
With ActiveCampaign, we manage leads, automate tasks, and create better experiences for potential clients that end up increasing our close rates.
13. Breadcrumbs - Score Your Leads

Breadcrumbs is a tool that uses machine learning to identify and score your best-quality leads. 
It's great for lead scoring, which Breadcrumbs describes as a "method of assigning points to contacts or potential prospects based on how closely they resemble your buyer persona. The higher the lead score, the more likely the lead is to be a good fit for your product or service."
As an agency, it's critical to spend your time on leads that have the highest chance of buying from you. 
Simply put, Breadcrumbs can help you do just that. 
14. Reply.io - Outreach and Sales Messaging
As an agency, cold outreach and sales prospecting can help scale your sales-qualified leads dramatically.
My favorite tool for this is Reply, which enables multi-channel sales messaging. For instance, I can send my prospects emails, then connect on LinkedIn and send messages there, too. 
Multi-channel selling is a fantastic way to reach prospects and keep them engaged when email alone just won't cut it.
Best Remote Work Agency Tools
Running a remote agency? You need a few key tools to make sure your systems are safe, and accessible, and that your team can be as productive as in the office.
Here are the essentials we use. 
15. A Good VPN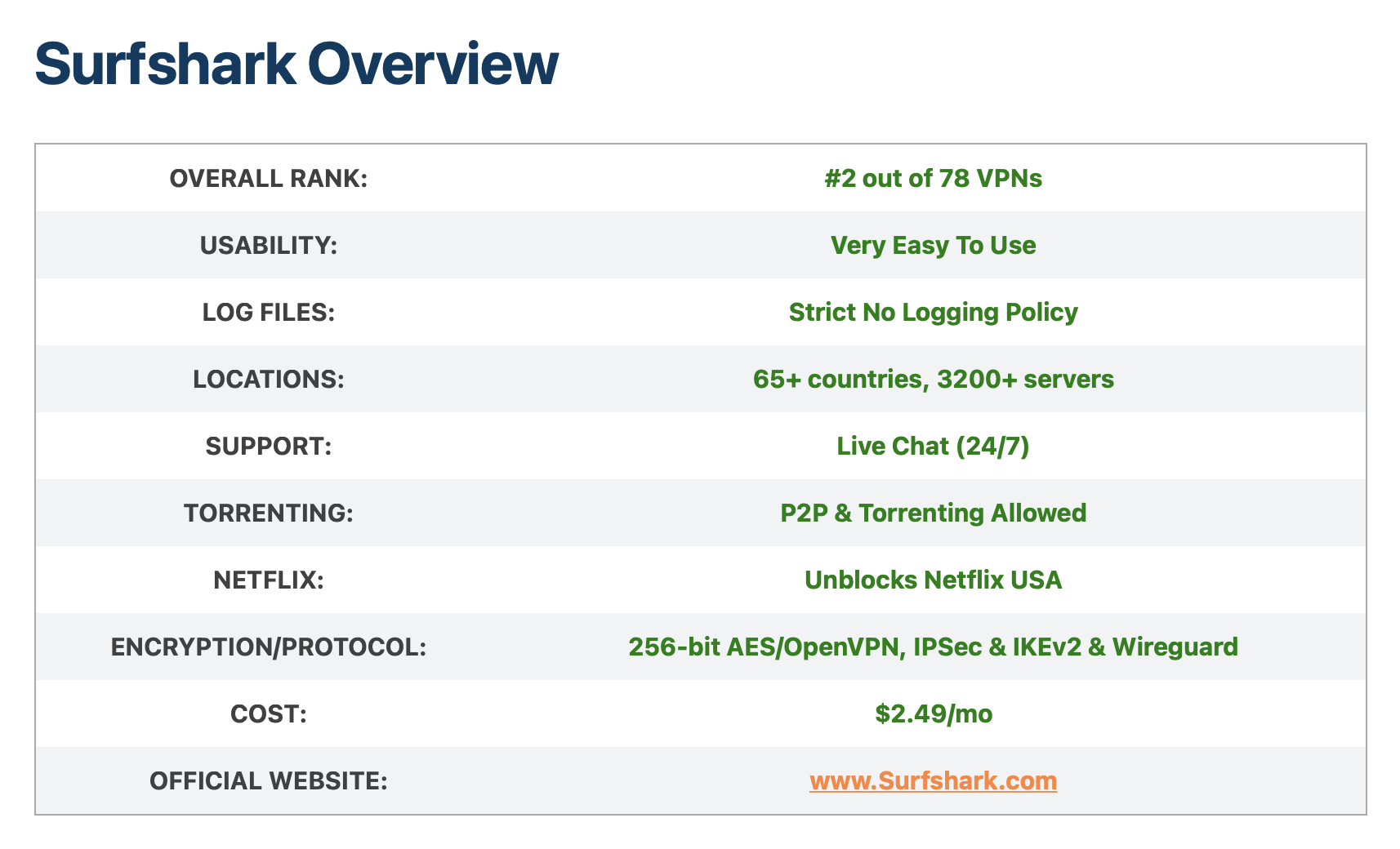 Having a reliable, fast VPN is critical if your team is remote and works in cafes, coworking spaces, or travels. 
VPNs help protect precious data, eliminate the threat of getting passwords compromised, and can keep sensitive documents safe.
At just a few bucks a month, VPNs are a no-brainer to add to your tech stack for every employee.
Surfshark VPN gets high remarks from the industry for encryption and speed, which is why we choose to use it:
image
However, there are hundreds of VPNs out there to compare and pick which one best works for you.
Zoom is an essential tool for our meetings, both internally and externally facing clients.
Zoom has great collaboration features that we prefer to other alternatives. 
Google Meet is a close second for us, but Zoom rooms feature good security protocols that can go a long way with clients who share sensitive information. 
17. Stack - Productivity Browser
If you're like me, you are used to having dozens of tabs open at a single time. Or maybe even multiple email logins, Slack logins, and social media accounts open in incognito windows. 
Our team recently transitioned from this hectic setup to using Stack, which allows us to log in to multiple accounts and control our productivity online. 
If you find yourself multitasking frequently, it can greatly increase your output.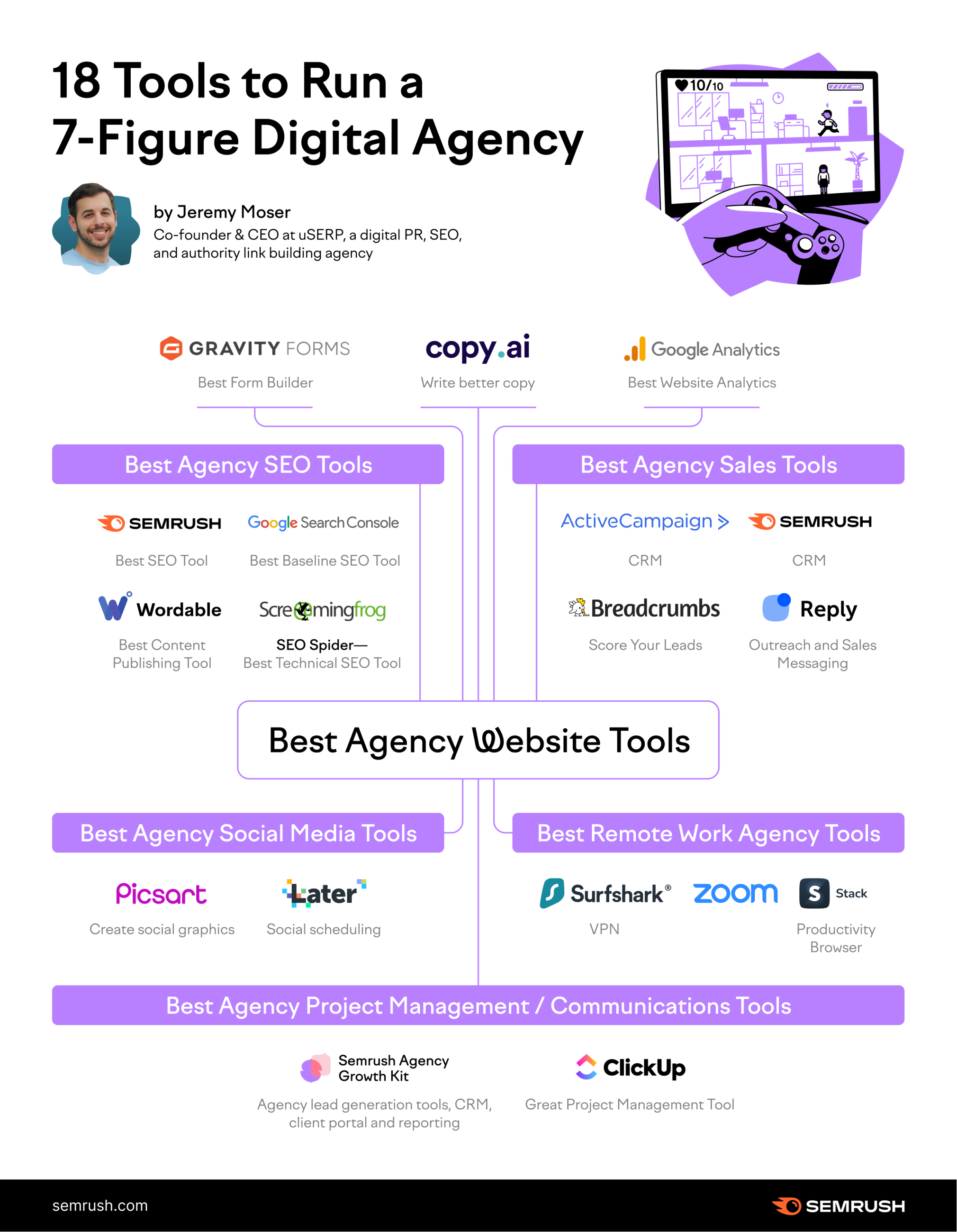 Final Thoughts
Having tested hundreds of tools in various categories, these are our current favorite tools where we see the best return on investment. 
While you might not need as many tools as we use, this list gives you options to choose from based on your current agency tech stack.
Overall, I highly recommend looking at comparison sites like Findstack to scout new tools in a category and then using G2 to look at individual reviews from users. This really helps save time on deciding what tools have the features you need.
Doing so will allow you to build the leanest, most impactful tech stack for your agency.