If you're not using digital PR as part of your link building strategy, you're missing out on a huge opportunity to gain a competitive advantage. Take a look at the results that one digital PR campaign delivered in terms of quality, editorially earned links:

That's links from 125 referring domains from a single campaign... 
Few tactics can help you earn links at scale, but digital PR can help you earn relevant links. Plus, there are a whole host of other benefits to your business.
In this guide, we're going to dive deep into digital PR and help you to understand why it's a tactic that you cannot ignore if you want to supercharge your website's organic growth.
Specifically, we'll take a look at:
What Is Digital PR?
Digital PR is all about using PR tactics to earn backlinks to support your SEO strategy.
You need to create linkable assets (sometimes known as link bait) and promote these to relevant journalists and publications to encourage them to write about your content and link to it. 
However, digital PR success is all about having great ideas that journalists want to cover while creating engaging assets that get linked to as a way to add editorial value to an article.
Digital PR is all about creating content that tells stories that are so good that journalists actually want to cover and link to them.
To help you to understand the tactic, let's compare it to an alternative link building approach... guest posting. 
Now let's make one thing clear: we're not endorsing guest posting as a link building tactic. In fact, it's one that's caused a divide in the SEO community since Google's Matt Cutts declared the tactic dead way back in 2014. But the reality is that it's a tactic that's commonly used by SEOs to build links and whether right or wrong, that's just how it is. 
Digital PR: 
Links are editorially placed (see Google's link schemes guidelines to learn more about how Google recommends you should be earning links), meaning that a journalist took an editorial decision to link out to your content.
Links are given to add editorial value to an article or to cite a source. They're earned as a result of creating something great, not because money changed hands. 
Links typically come from topically relevant content on high authority domains. Think newspapers, industry resources, and other authoritative sources. 
Competitors cannot easily replicate links earned with digital PR, given the nature of the tactic. 
Links and mentions from 3rd-party sites are often more influential as consumers look for unbiased non-branded information about your brand.
Guest Posting:
Links are placed within content written by the owner (or on behalf of) the website that's being linked to. These links aren't editorial and should have the rel="nofollow" attribute added.
Links are often placed as the result of payment being made (or products being gifted). This is a violation of Google's Webmaster Guidelines. If this is the case, a rel="sponsored" attribute should be added.
The quality of linking sites is typically fairly low and often not topically related to the site being linked to.
Competitors can easily replicate guest post links by identifying these using a link analysis tool. 
Digital PR vs. Traditional PR
One of the biggest areas of confusion when it comes to digital PR is the comparison that's often drawn with traditional PR—and that the boundaries between traditional PR and digital PR have started to blur. 
Digital PR is all about leveraging linkable assets to earn backlinks (and drive other benefits) that impact a website's organic visibility and SEO efforts. The KPIs of the tactic are often the quality of links earned and the impact that these have on SEO performance.
Sometimes, this involves telling brand stories or promoting products. It often involves creating data-driven studies and research pieces, presenting data as an infographic, or developing tools and calculators as a way to create an engaging piece of content.
Traditional PR, on the other hand, is almost always based around KPIs of increasing brand awareness. It's far harder to measure and report on the real impact and often rests upon promoting brand stories and product releases. It also still places a large focus on offline media, while digital PR typically targets online publications. 
Digital PR is on the Rise in 2021
While most digital marketers have long recognized the significance of implementing technical SEO and publishing high-quality content to boost organic search rankings, Digital PR hasn't been given the same attention until the last few years. 
Many marketers recognize the need for high-quality backlinks to boost their website in the SERPs but haven't made the connection that Digital PR is one of the best — if not the best — way to accomplish that.
Digital PR is on the rise for 2021, though. The industry started the new year off with a boost when Google's John Mueller gave Digital PR as a tactic his stamp of approval. 
I love some of the things I see from digital pr, it's a shame it often gets bucketed with the spammy kind of link building. It's just as critical as tech SEO, probably more so in many cases.

— ð John ð (@JohnMu) January 23, 2021
While Google may have a reputation for being ambiguous and occasionally contradictory about ranking factors or algorithmic updates, John Mueller is pretty clear about how he feels about Digital PR in this tweet.
He recognizes the value it has and distinguishes it from other "spammy" tactics, even calling it equally as critical as long-heralded technical SEO. 
John Muller's confirmation of Digital PR didn't "break the internet" but it did have hundreds of marketers weighing in, and plenty of digital pr pros excited about our industry getting so much buzz.
In a new study, Semrush and Fractl teamed up to investigate the rise in popularity of marketing tactics, and what we found closely echoed John's sentiment.
Digital PR as a Link Building Tactic
Digital PR is, without a doubt, the most effective link building tactic that you can use to overcome some of the most common challenges and obstacles that SEOs face:
Scaling link building without compromising on the quality of the links earned
Earning links editorially 
Earning links from topically relevant, high-quality publications 
But digital PR can drive so much more than just links, even though SEOs often turn to the tactic as a way to achieve this. 
6 Benefits of Earning Links With Digital PR
Here are six reasons why digital PR should be part of your link building strategy:
1. Earn Authority Links From Top-Tier Publications
There's no other way that you're going to land authority links from top-tier publications than with PR.
Sure, you may get the odd organic mention, but you need to consistently earn these links at a decent velocity to catch up and overtake your competitors or to stay ahead in the game.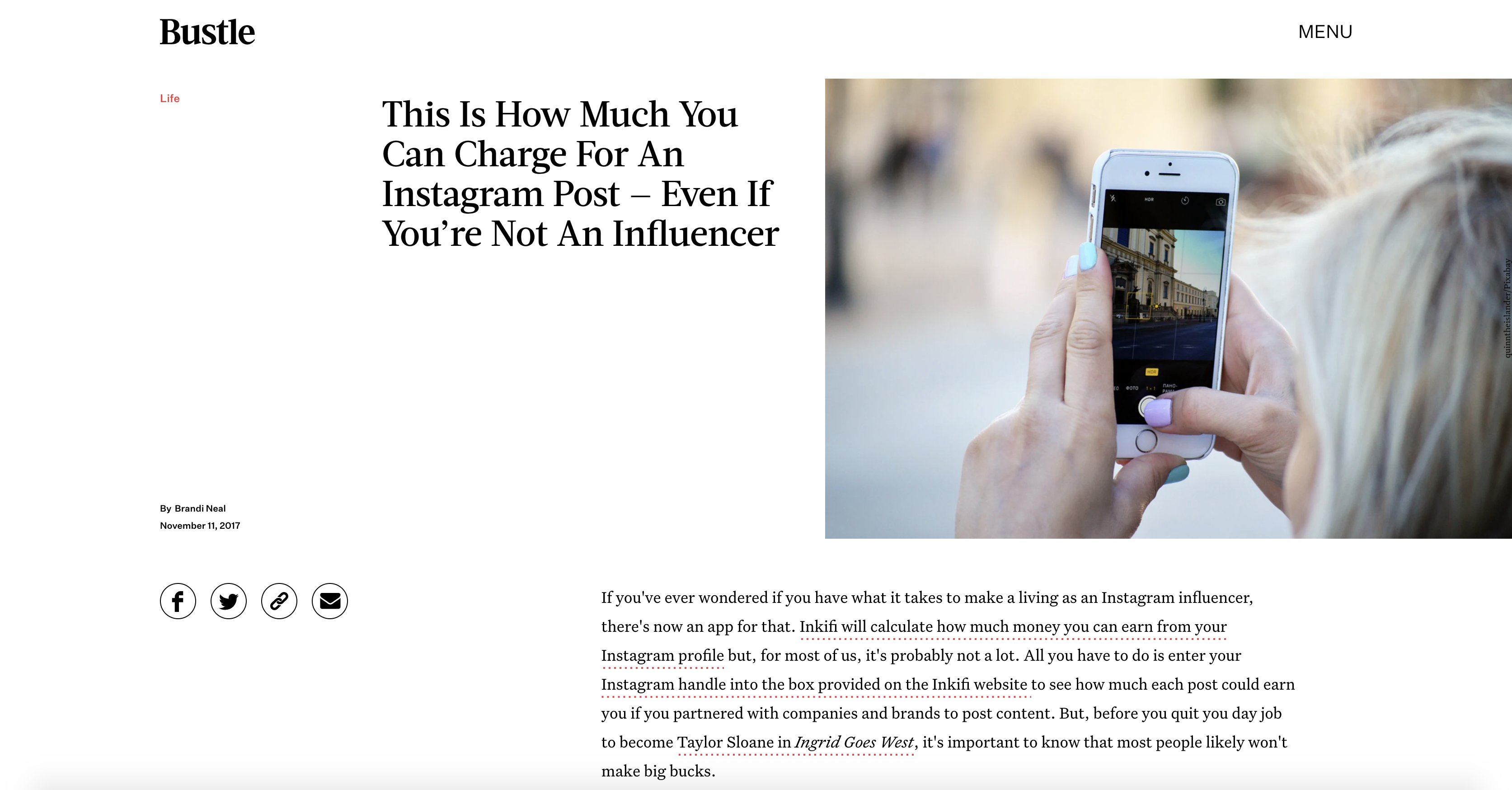 Example Digital PR Coverage
Not all links are equal. You're not going to rank for competitive keywords without high authority links, and digital PR can help you earn those.
2. Gain A Competitive Advantage With Links Your Competitors Can't Clone
Tactics like guest posting and resource link building leave you open to playing a game of cat and mouse with your competitors. 
You land a link on a resource page, your competitor spots it when spying on your link profile and reaches out to the webmaster suggesting themselves as another great addition. The link gets added.
Now we're not saying that there's no value in these links (there is), just if your competitor is following your link placements and landing the same links, no one is getting a competitive advantage.
It really is often this easy to replicate someone else's link profile. Or at least parts of it. Find who is linking, reach out and ask for the link, justifying why you'd make a great addition. This is done time and again by competing agencies, companies, and others.
(Note: If you do need to play catch up to a competitor's link building efforts, use the Semush link building tool to find these opportunities!)
Get smart and use a tactic that helps you earn links that aren't so easy to replicate: digital PR.
3. Earn Links That Actually Get Clicked and Drive Referral Traffic (and Sales)
Many link building tactics result in links that don't get clicked. Some SEOs don't care, but you should. After all, why would Google pass the same authority across a link that no one clicks when compared with one that drives tons of referral traffic?
But link building aside, referral traffic means users on your website. People who could become your next customer. Add these individuals to your retargeting lists or develop engaging ways to sign them up to your email list. 
Referral traffic is one of the benefits of digital PR that other link building tactics can't offer. By leveraging digital PR, you can land links from relevant, top-tier publications to justify investment in the tactic and contribute to your wider marketing goals.
Stop thinking about link building in its own silo; the right approach can drive traffic in more ways than simply through increases in organic rankings. 
4. Put Your Business In Front Of Your Target Audience and Build Brand Awareness
When you use digital PR to earn links from top publications that topically align with your target audience, you're putting your business in a great position. You can expose your business to tens of thousands of readers through your campaign.
Example Digital PR Coverage
These readers might not know your business, but getting coverage means more top-of-the-funnel awareness. While it may not lead to conversions right away, getting coverage, and building a brand will further develop your sales funnel.
And for those who know who you are, think of this as a reminder that you exist when your customers (or target customers) are consuming content online. No other link building tactics put you in front of your target audience at this scale.
5. Position Yourself As Industry Experts and Build Trust
SEOs have been talking about E-A-T (expertise, authoritativeness, and trustworthiness) for a few years. However, what's not talked about anywhere near enough is that links help position your business and its people as experts.
Top-tier publications in your sector that link to you as experts on a particular topic are a strong signal that you're a voice worth listening to, especially when this comes at scale.
Being featured in top industry publications also helps to build trust among your audience. Ever seen those 'as seen on...' strips on a website's homepage?

Digital PR can help you land coverage that you'll be proud to shout about and allow you to share where you've been featured.
6. Drive Social Engagement
Search and social are often seen as different marketing channels, but the reality is that they can both work together to drive incredible success.
So many briefs coming in now wanting Search and Social. Same budget, same client contact!
In my 6 years of working in the industry, SEO and social have been completely separate and never worked together. This move was predicted tho, exact reason we launched @riseatseven

— Carrie Rose (@CarrieRosePR) December 6, 2020
Digital PR can be the catalyst to make this happen.
When you're creating stories and shouting about them to the press, you're missing out on opportunities if you're not also shouting about these on your social channels.
Talk about a brand or individual in your campaign? Tag them on social. That's exactly what Cosmetify did with The Cosmetify Index campaign, which caught the attention of Huda Beauty. This resulted in the story being shared to Huda's 48 million Instagram followers, with one single tweet racking up 230k likes.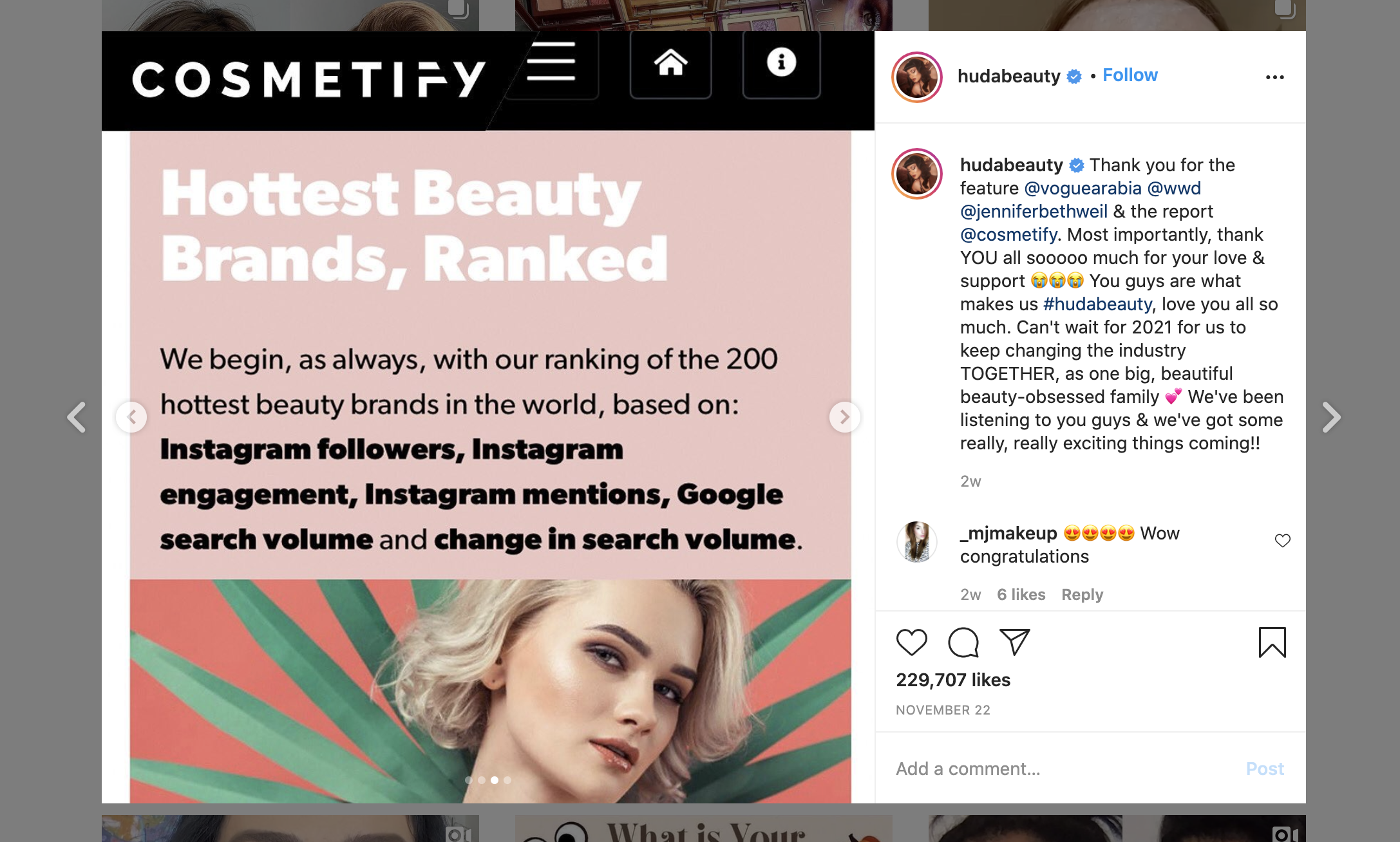 Now try and tell us that digital PR is just about links?
5 Different Digital PR Tactics
We've touched upon campaigns, pitches, interactive content, and even product PR, and the reality is that digital PR isn't a single one-size-fits-all approach. 
Different tactics exist, and success comes from knowing which to use and when to use it. Let's look at five different digital PR tactics that you could use. They're not all suitable for every business, so take the time to understand which is right for your industry.
1. Data-Driven Research Studies
Journalists love data-driven research studies, so it's perhaps no surprise that this is perhaps the most commonly used digital PR tactic.
Data is a great way to tell a story, and you've got the option to use either your own data (if you're lucky enough to have this available) or third-party data (think social data, The Census Bureau, or similar) to build campaigns around.
Journalists want new and unique stories, and data-driven research campaigns are the perfect way to give them this. A great engaging example of this type of asset is The American Ski Index from Koala: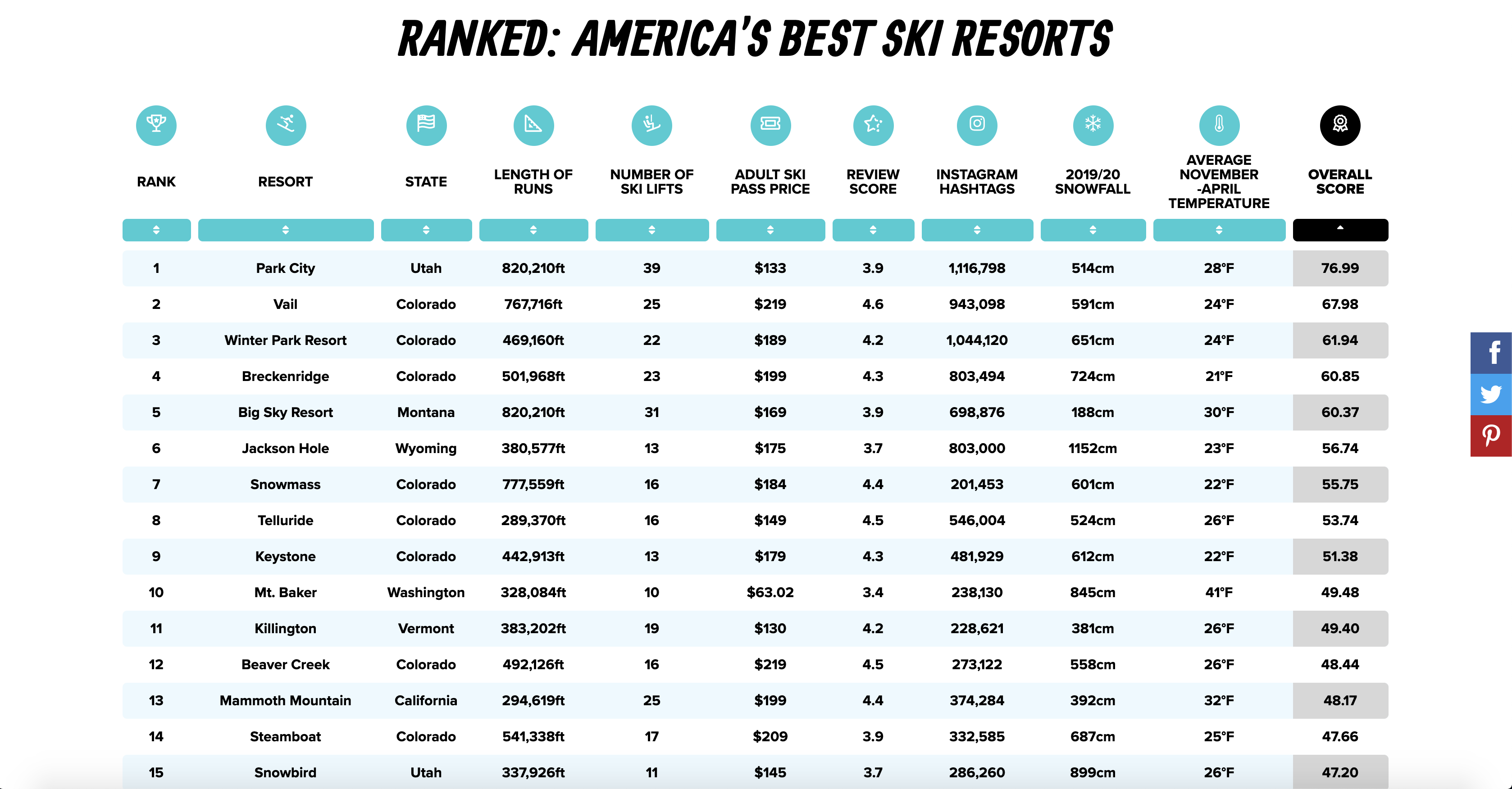 Credit: Koala
2. Creative Campaigns
There is sometimes a misconception that without data, a campaign will struggle to gain traction. But that's not necessarily the case.
While data can be a great way to build a hook, creative campaigns are an effective way to come up with something that journalists want to cover.
Think visualizations, predictive imagery, or creative stunts that get people talking. While this often gets labeled as 'do something cool,' it really comes down to having a great idea that stands out from the crowd.
The Future Gamer campaign by OnlineCasino.ca is a great example of using creativity to create a story.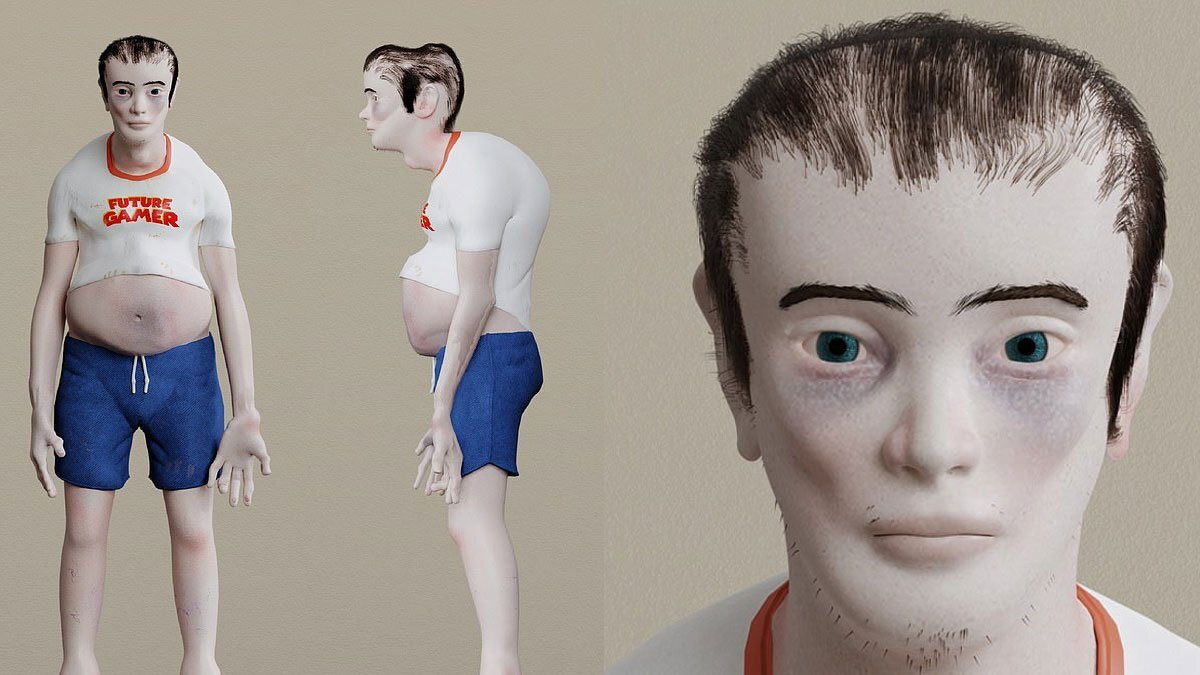 Credit: OnlineCasino.ca
3. Newsjacking
Newsjacking is all about monitoring the news and reacting to breaking stories with expert insights, comments, and advice.
It's an effective tactic and one that doesn't require complex content assets. With newsjacking, your linkable asset is usually an expert within your business.
But for this tactic to be effective, three things need to happen:
A news story needs to break. Some publications want to talk about something that journalists need input from experts to use in their articles.
You need to reach out to journalists covering the story and provide comments or insights from an expert spokesperson. This needs to add value to the topic, not simply regurgitate what's happened.
You need to be quick. You can't sit around and send comments 24 hours later. The quicker you're able to land a great comment in a journalist's inbox, the better your chances of success. 
4. Expert-Insights PR and Thought Leadership
Your people, their knowledge, and expertise can be an effective way to earn great linked coverage even when not hooked to a breaking news topic.
Now more than ever, journalists are looking to experts in their field to offer advice and guidance to educate their readers. 
Sit down with product or service specialists within your business and talk to them about what your audience needs to know, what commonly asked questions could be asked, or hot topics to be aware of. Then, turn these into expert-insight pitches.
Share tips and advice with journalists, build a rapport with them, and you may be able to consistently earn links and coverage alongside other tactics, as they will likely return to you when they write articles on similar subjects within your field.
In many cases, you can predict what journalists will be talking about at certain times of the year, making it easier to plan an expert-insights pitch calendar to help you plan what to send out and when.
As an example, take a look at these sleep tips from Kally Sleep that landed on House Beautiful: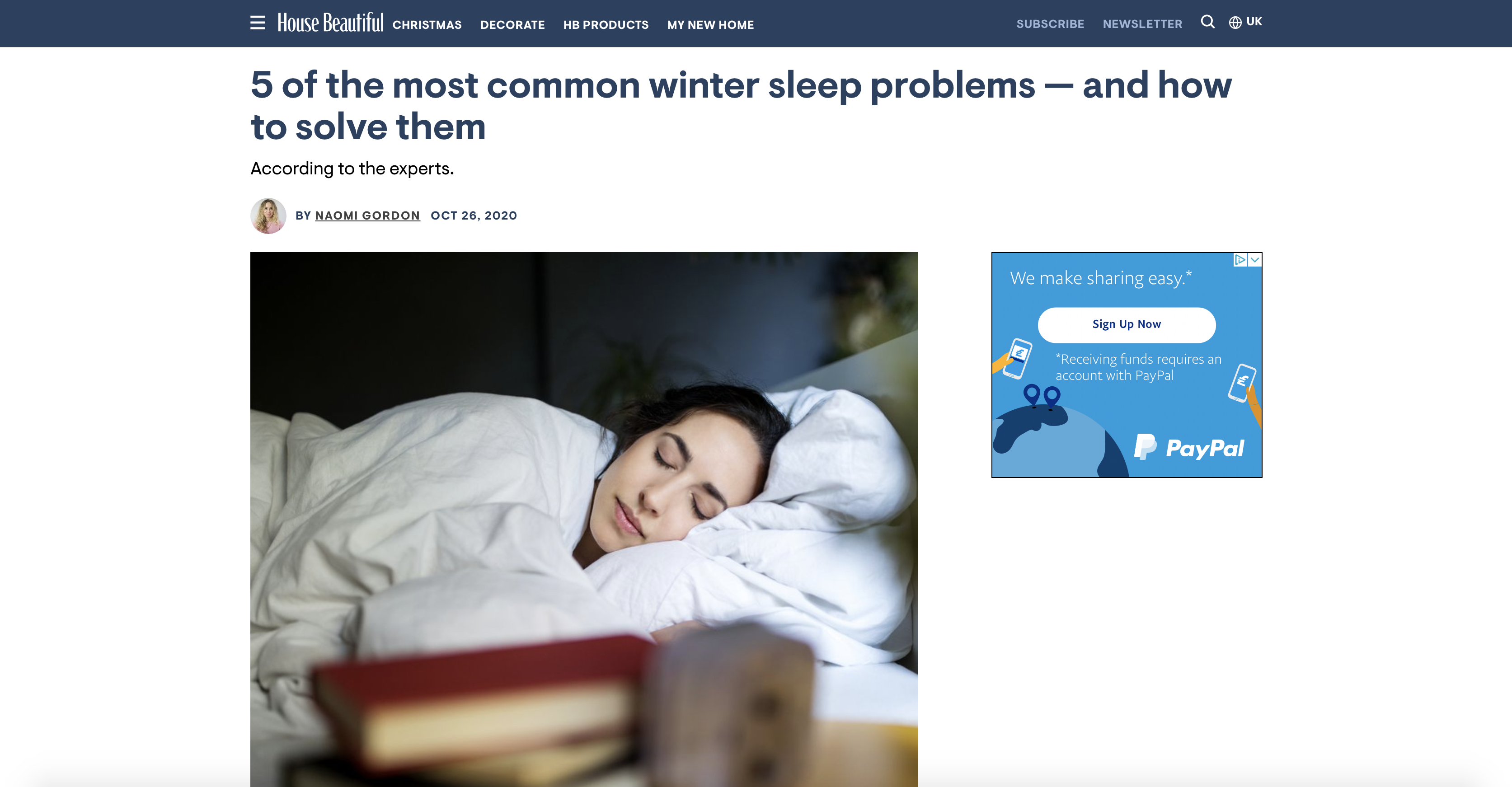 An example of expert insights PR
All you need to get started with this tactic is the insights from someone who can offer advice or guidance (that goes above and beyond what shows up when running a simple Google search ... remember this). Share the tips with journalists and be on hand to collaborate and help them to put together an engaging article.
Create a piece of blog content to go alongside this, where possible, to improve the percentage of pieces of coverage that link, rather than give a brand mention.
5. Product PR
Product PR often feels like it belongs very much in the hands of a traditional PR.
But the truth is that the lines are starting to blur, and your products (or, more specifically, deals or the stories around your products) can help you earn links. 
Product links often drive noticeable sums of revenue due to the nature of the tactic. At the end of the day, if someone is talking about your products in an article and these links get clicked, it makes sense that some of these users will then go on to buy.
Just don't forget the need to find a story.
Products on their own are rarely stories, but great savings during your latest sale can be stories. As can how your products can help to solve a common problem that your audience has.
Go above and beyond pitching out your products on their own. Take the time to think about what would make a journalist write about your product, and more specifically, why someone would want to read about them.
Put yourself in the reader's shoes and look for interesting ways to hook your products to the challenges that they face.
Finding and Reaching Out to Relevant Journalists
The list of digital PR tactics you can use is long and not limited to the ones mentioned above. 
No matter which one you choose, it's crucial that you're reaching out to the right journalists and publications. Otherwise, your message will fall flat, no matter how interesting it may be.
Semrush recently acquired Prowly, a PR tool that can be used to find and pitch relevant journalists. It contains a media database with over one million contacts, making it easy to find the right people to reach out to.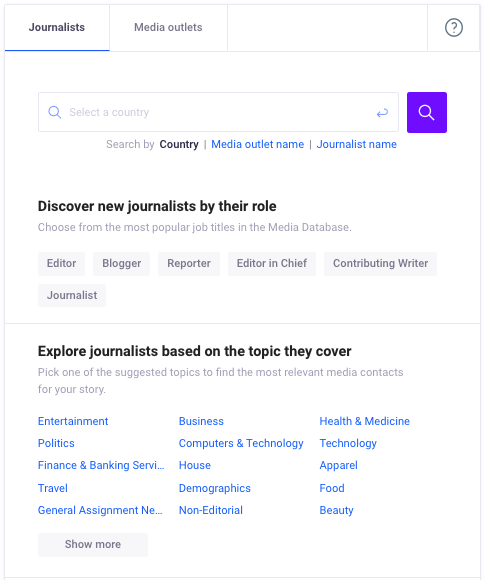 When choosing the best journalists to pitch, the more specific you are with your targeting, the better. 
For example, if you're searching for tech reporters it's important to dig deeper through specific niches to find the right journalist. That way, you'll greatly increase your chances of success.
When you get to writing your media pitch, use the same techniques as for normal email outreach. 
Keep the subject interesting, personalize your message, and offer value!
Isn't Digital PR Just for B2C or Fun Brands?
One of the most common assumptions about digital PR is that it's only suitable for B2C and 'fun' brands. But that couldn't be further from the truth. You need to understand what your audience cares about and work to find stories that resonate with them.
B2B businesses often find that expert-insights PR and newsjacking, combined with detailed research studies, help position them as thought leaders are effective ways to use digital PR to earn authority links and coverage. Meanwhile, B2C businesses are typically able to leverage a wider range of tactics.
That said, it all comes down to a great idea and understanding what type of content your audience wants to consume online. However, digital PR as a tactic can be just as effective for B2B (and even SaaS) companies as it can B2C brands. 
You need to get smart and know your audience. 
Need proof?
Just take a look at how Buffalo7 (a presentation design agency) ran a survey about Zoom Anxiety and turned this hot topic into an engaging campaign that landed on Yahoo.
Know your audience and figure out the topics that resonate with them.
Measuring Digital PR Success
There's no getting away from the effectiveness of digital PR as a link building tactic, but how should you measure the success of campaigns to truly demonstrate the impact and to justify further investment?
It's recommended that the core metrics that you track for digital PR include:
Links earned
You need to report on the links that your campaign has earned, and you'll be able to pick up the linked coverage using the Semrush  Backlink Analytics Tool. Enter your campaign's URL (assuming you've published a piece of content) or page that's been promoted, and head to the backlinks tab to see all of the web pages that link.

Take note of the AS (Authority Score) of links that are earned. You can also use the Semrush Brand Monitoring Tool to help you pick up new coverage, including pieces that don't link.
Referral Traffic and Sales
This might sound simple, but if you're not analyzing the referral traffic (and associated sales) that linked coverage sends to your campaign assets, you could be missing out on opportunities to demonstrate the wider impact of your efforts. You can measure and report on this from Google Analytics.
Analyzing Other Metrics
Of course, there are more metrics that you can track to demonstrate your digital PR
campaign's performance, but earned links, coverage, and referral traffic are perhaps the easiest to demonstrate.
Beyond this, consider reporting upon:
The impact of earned links on organic visibility (use the Organic Research Tool to see how your site's visibility changes over time), analyzing this against campaign launches.
Coverage secured on 'dream' publications.
The ratio of follow vs. nofollow links.
Social engagement and hype. 
An increase in brand searches. 
Take the time to understand the metrics that matter to the stakeholders in your business, and be sure to report in a way that demonstrates the wider success that your digital PR efforts are having.
---
Despite commonly being used as a link building tactic, the reality is that digital PR can deliver so much more than other approaches.
It's scalable, can help you earn authority links that other tactics can't, and build your brand. Get started and build links through your digital PR efforts today!