There is a common misconception amongst the SEO community that it is difficult to earn links to an eCommerce store. Granted it may not seem, at the outset, that it is as easy to earn a continual flow of high quality links to a store than a content-heavy blog or even a local business, however that's certainly not the case.
While there is no denying that eCommerce SEO is tough, due largely to the competition levels & with the SERPS dominated in many cases by large corporates, it is possible to succeed and see fantastic growth for even a brand new online store.
The number of e-commerce platforms and online stores is growing every year. But do we really know how the leading retailers become leaders? We must ask which methods need to be deployed in order to execute an effective online strategy. SEMrush conducted an e-commerce study to answer these questions along with many others. We analyzed the data in order to help...
Get Free PDF
eCommerce link building doesn't need to be difficult and, in many instances, SEOs still continue to ignore some of the most basic white hat methods.
Today I am going to review 10 of the most effective methods, all of which are on the right side of Google's webmaster guidelines. Each section will include a difficulty score which takes into account both the complexity of rolling out the approach and also the investment of time, to see it done successfully.
1. Manufacturer Stockists Pages
In the majority of cases, eCommerce stores are retailers of third party products rather than manufacturers selling their own goods directly. For this reason, there is often an easy way to earn some highly authoritative links with little effort; simply by requesting a link from the manufacturers whose products a store sells.
As an SEO working on a client campaign, it is a great starting point to earn some great links. You will typically find that over 50% of manufacturers will already have linked to the store (at the end of the day, it is in their interest to let consumers know where their products can be purchased).
You will also find that a small number of manufacturers don't provide a list of retailers, typically those who sell online themselves, however, more do than don't.
The great news about this approach is that securing the link is typically an easy task and one which can be passed to the client. As long as they are an authorized retailer, they will undoubtedly have a contact at the manufacturer who can either add the link themselves or be able to pass the request on to the right person. For this reason, it makes sense, as an SEO, to simply supply your client with a list of links and an email outline to make sure they can easily communicate the request. If working in-house, this process is even easier.
Just be sure to follow up if there has been no response from a manufacturer (or ask your client to) and don't forget that picking up the phone often works wonders.
The beauty of this method is that it not only earns links which are relevant and authoritative but you can also gain different types of links, including image links, raw URL anchor text links or branded links, all of which contribute towards a natural link profile.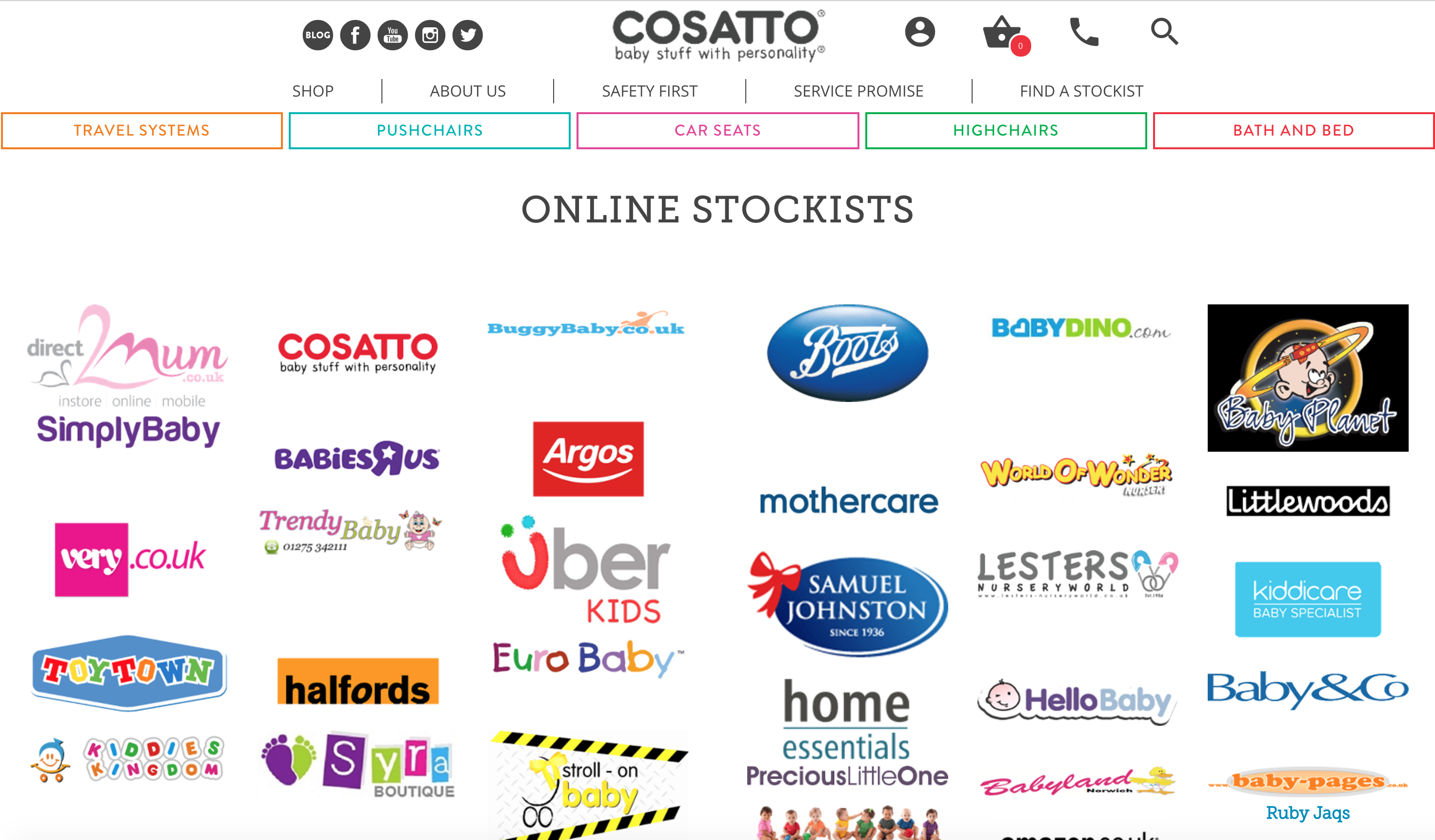 Manufacturer's Stockists Pages
A great example of a 'stockists' page linking out to eCommerce stores can be seen here: https://www.cosatto.com/stockists/online-stockists
Difficulty Rating: Easy
2. Resource Pages
If you were looking to earn links as a blogger or even a service provider, chances are you would jump straight into trying to find resource pages which link out to others in your industry, essentially offering a curated guide as to the best sources for information or the best suppliers.
This is often seen in the wedding industry where suppliers will often curate links of the best businesses offering complementary services; adding value to their sites by helping those planning a wedding by making their search for suppliers easier.
What many SEOs overlook, however, is that this same approach can also work for eCommerce stores, especially in popular niches. Take a look at the following examples, two resource pages which link out to a number of eCommerce stores:
Essentially, this horse riding club and dog club are collating a list of great resources for members, with a section being online suppliers of equipment. Granted, they are not always the nicest looking sites, but if the goal is building relevancy from natural sources, this approach is right up there.
It can take time to find such opportunities, but a great starting point is analyzing competitors link profiles using SEMRush's Backlink Checker Tool. If a resource page is linking to competitors, there is a good chance they will also link to you so long as there is value to be had by doing so! Be sure to start with the top players in your industry and those who rank at the top of the SERPS, as there is a stronger chance they will have naturally picked up these links (even if they're not necessarily the best source to link to).
Additionally, don't forget the power of offline relationships for this method of Link Building. If an eCommerce store is associated with any industry organizations, clubs, societies or similar, always explore the opportunity to earn links. It becomes even easier to earn a link on such pages when there is a connection.
Think like a marketer and explore relationships; so long as a link is relevant and can be justified, it's worth having!
Difficulty Rating: Easy
3. Infographics
While some say that infographics are dead, that is far from the truth. Granted, churning out poorly designed infographics which fail to include anything new are dead as an approach, but when done correctly, they can still earn large volumes of natural, editorial links; even for eCommerce stores.
The majority of eCommerce stores sell products within a certain niche and, as such, it's important to earn authority and position the retailer as an expert on core topics. Infographics are a great way to do this, offering something which is easy to share and engaging for publishers.
The advice here is to focus on three main things:
Be Unique
There is no point taking the time and spending the money to produce an infographic which simply copies what your main competitor did last month. Always be unique and be sure to understand what is and isn't being picked up by publishers.
By knowing what is working for others, you can steer your ideation without simply copying their approach. Look outside your industry to understand whether it is actionable tips, unique opinions, stats or comparison based infographics which are currently performing well. It is advisable to start your research at the publisher end, finding what the top publications have run in recent weeks (top tip - run a Google search of 'site:domain.com infographic' and filter by results from the last month to show what's been published by a certain site recently) and working your own concepts based upon what is working for others, in terms of formats.
Invest In A Great Designer
Even if you are not lucky enough to have your own team on hand in-house, it is important to invest in the skills of a great designer who can ensure your infographic looks awesome. Long gone are the days when you can spend an hour knocking together an infographic using one of the many online tools. The design really is important, despite what some say.
Even if you are on a budget, that doesn't mean you can't use the skills of a talented designer. Check out the likes of PeoplePerHour and Freelancer and you shouldn't struggle to get your content designed for $150 or less; just make sure you supply a strong brief alongside your content.
If you are lucky enough to have an in-house designer, this makes the task even easier; just be sure to remember that the only branding in place should be a discreet logo at the bottom of the infographic. Always avoid using brand colors and obvious logos if your aim is to earn links; most publishers would see this as an attempt to advertise and request payment - the last thing an SEO wants to be doing. It's natural pickup you want here, on the strength of a great infographic.
Promote, Promote & Promote Some More
It is all well and good publishing a beautifully designed infographic which contains a wealth of actionable information, however, if no one sees it, no one will link to it!
There is no denying that promoting an infographic with a view to earning links is easy; it's not. It's time-consuming and requires you to really understand who you're outreaching to and compile a list of target publishers. Once you've pressed publish on the infographic, the hard work has only just begun.
Many infographic campaigns fail because the required level of effort is not put into the promotion. Brian Dean of Backlinko famously works to the 80/20 principle, even when promoting infographics, in that he will spend 20% of the time creating and 80% of the time promoting and while this may not be the right split for everyone, is a good foundation to work to.
A further top tip here is to start your promotion by reaching out to top-tier journalists at publications such as Huffington Post, Mashable, Daily Mail and similar. Why start with these? Once you see your infographic covered by one of these, you will generally see a snowball effect occur - second and third-tier publications do pick up on infographics shared by top-tier ones. This rarely happens the other way round. Start your outreach at the top and you will almost certainly earn more links than if you start with bloggers.
Side Note: you may not instantly think your industry can be spun out to something which interests top-tier media, but there usually is a way. Take a look, as an example, at this infographic by SousVideTools.com, a niche catering equipment supplier, which earned pickup from, amongst others, Daily Mail, Telegraph and Huffington Post. Why? Because they understood that their wider audience is foodies and created content tied into the wider topic of food and drink, something which many top-tiers frequently cover.
Another example of how infographics can still be used to earn top-tier links for eCommerce stores, take a look at this infographic from Flowercard which hooked into the internationally-relevant topic of Valentine's Day and run it through your favorite backlink checker to see the links it earned.
Infographics still work as a link-earning tool, you just need to be prepared to put in the effort.
Difficulty Rating: Hard
4. PR Worthy Products
If you are marketing an eCommerce store, there's a good chance that at least a handful of your products are PR-worthy. If so, consider either using a specialist PR agency or freelancer to handle this side of things or brush up your skills and get to work yourself! When you drill it down, there is not a huge difference between outreaching content and pitching products to journalists for coverage.
The key here is ensuring that your products are actually press-worthy; if only to make sure that this approach is a good use of your time (or money if you are using a PR agency).
Consider how what you offering is different than what your competitors are doing. Are you offering a unique take on a popular product, such as the 'Sound Asleep Speaker Pillow' or perhaps something along the lines of BrewDog's 'Tactical Nuclear Penguin.' What do these products both have in common? They are not typically what you would think of as a standard product and offer something a little different to journalists looking for products to cover.
Inventing Products
From time to time, eCommerce stores have been known to 'invent' products solely to earn coverage - a great example being Wish's 'Once In A Lifetime Downing Street Deal.'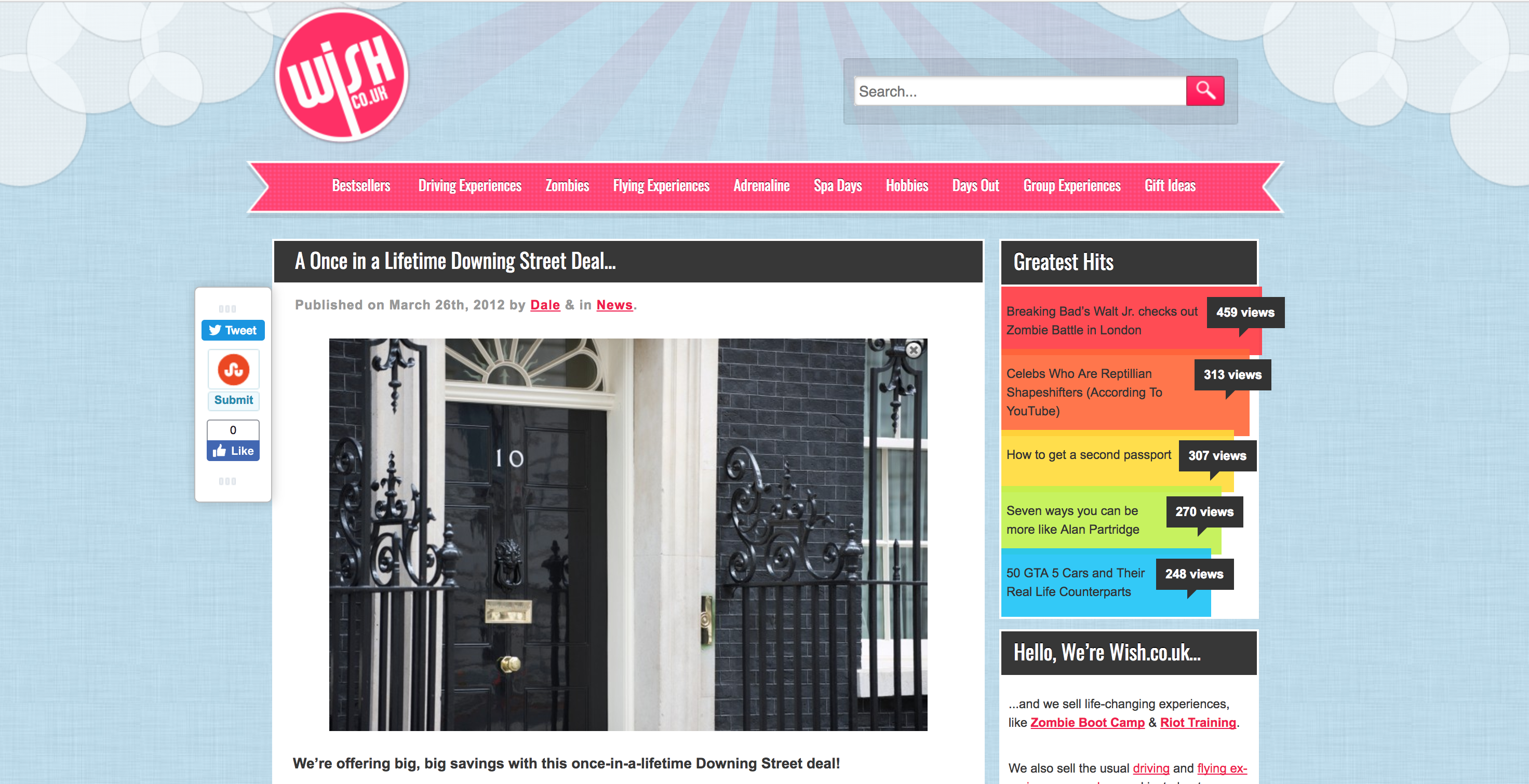 Wish's Once In A Lifetime Downing Street Deal
This option can work wonders, but be careful to not infringe on copyright (we have made that mistake before) and take the time to come up with an idea which is of interest to the press, but is also obvious to all that it is not a real listing!
Back to the topic of earning PR coverage for your own, real, products; you want to be letting journalists and publishers know about your press-worthy products, sending, if necessary, samples. Your core targets here should be those who frequently put together 'The Best…' product roundup articles, including seasonal gift guides and the like. Most top-tier publications will run these at Christmas, Mother's Day, Father's Day and other seasonal occasions being a little more niche.
Lastly, there is a huge difference between earning links through PR from top-tier publications and gifting products to bloggers in return, something which, unless the links are no-follow, violates Google's Webmaster Guidelines. With a PR approach, you are simply earning coverage due to a great product rather than paying for (or gifting for) a review with a do-follow link.
Difficulty Rating: Medium
5. Unique Research
Nothing earns links better than 'news', so why not take it upon yourself to create something newsworthy? One of the best ways eCommerce marketers can do this is by pulling together their own unique research and sending this out to the press.
There are two ways to do this. Either collect your data through the use of surveys (Google consumer surveys is the most cost effective way of doing this) or by putting a new spin on previously released data, often from official government sources and the like.
Presenting data in a new angle is a brilliant way to create a news story and some of the most effective ways this has been done in recent years by eCommerce stores are: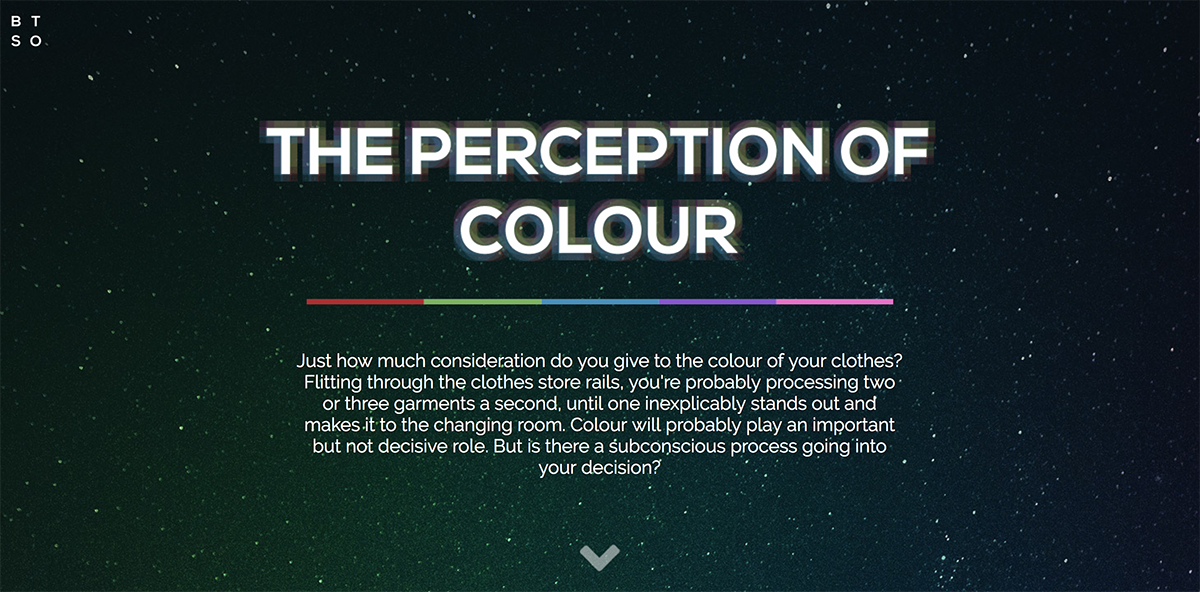 One Of The Best Examples Of Research-Led Content Marketing From An eCommerce Store
These are all fantastic examples where data, in different forms, has been used to create something newsworthy.
The good news? There are still very few eCommerce brands who are approaching link building in this way, something which means there are fantastic opportunities for those who adopt this method.
For further inspiration, check out these great examples from the travel and finance sectors, if only to inspire you as to what can be done to earn some fantastic links:
Difficulty Rating: Hard
6. Press Contributions
In comparison to some of the above, this is a fairly simple and straightforward approach to earning links and top-tier press coverage. However, the downside is that it is not as easy to directly control.
By signing up to receive daily digests from HARO (Help A Reporter Out) and by following the #journorequest hashtag on Twitter, you can often find opportunities where journalists and publishers are actively seeking sources for articles.
It is common to find everyone from bloggers to journalists from some of the world's top publications using these sources, especially when they are in a rush, so ensuring your client is available at short notice to offer expert comment should the opportunity arise is always a great way in.
Sign up to HARO here and follow the #journorequest hashtag on Twitter.
The only downside to this approach is that it is reactive rather than proactive; it is only as successful as the number of journalists looking for expert input in your industry. It should only take a few minutes a day to monitor these platforms.
Difficulty Rating: Easy
7. Guest Blogging
Despite Matt Cutts suggesting back in 2014 that guest blogging was dead, alongside Google's high profile penalisation of MyBlogGuest and PostJoint, believe it or not, it is still one of the best ways to earn great links. On one condition:
Do not guest blog for the sole purpose of gaining a link.
What Matt referred to just over three years ago were the spammy, keyword stuffed guest posts which were very common at the time. Following the roll out of Penguin, SEOs quickly stopped article spinning and thought they could get away with churning out low quality, 300-word guest posts for any site which would accept them, often on irrelevant sites. They couldn't.
When done properly, guest blogging (should we even still be calling it that?!) is a great way to not only earn links, but also to establish yourself as an authority on a topic.
For eCommerce? Work with one of the senior figures in the business and develop relationships to secure either one-off or regular guest contributor spots on industry publications. Start small. You are never going to land a guest spot on Forbes if you have never written anywhere other than the company blog before. Often, if the the pitch is right, it is not too difficult to land an opportunity to write for a niche industry publication or even a local newspaper. It is no different than PR securing a column with a publication.
Start small and work up to pitching bigger publications, refining your pitch as well as using your previous writing credits, can help you land the gig. Approach guest blogging as a way to build your brand and gain exposure. The fact that, in most cases, you can get a link out of it is secondary. It is great to have, but shouldn't be the sole reason for using the approach.
Also, remember that, when done right, guest blogging is NOT scalable, something which in itself puts a lot of traditional SEOs off. You are far better off spending time putting together an in-depth, quality post than trying to churn out three or four lower quality posts in the same time, trust us!
Difficulty Rating: Medium
8. Buying Guides
If there is one recipe for success with content marketing, it is creating something useful which helps your audience, and one of the best ways to do this for an eCommerce store is to create product buying guides. In order to really succeed at this approach, they need to be great. Not just good, but great.
An innovative approach to this is to adopt Backlinko's 'Skyscraper Technique,' that is, finding similar content within your industry that has been linked to and making it better; significantly better. Rand Fishkin also dubs this 10x content.
Taking this approach to creating buying guides can be great for two reasons. First, you can get a head start on the guides your audience wants to read by analyzing what others have done. And second, you will be sure to produce guides better than others have done, making it easier to secure those all important links.
To learn more about the the skyscraper approach check out this video or read this guide for further insights.
If you want to create guides your competitors haven't done, involve your customer support team. Ask all involved parties to compile a list (ideally on a monthly basis) of the questions which are commonly asked around products (not services). Once you know what potential customers are asking customer support, make sure these questions are answered in buying guides.
To see some great examples of buying guides for eCommerce stores, check out the below: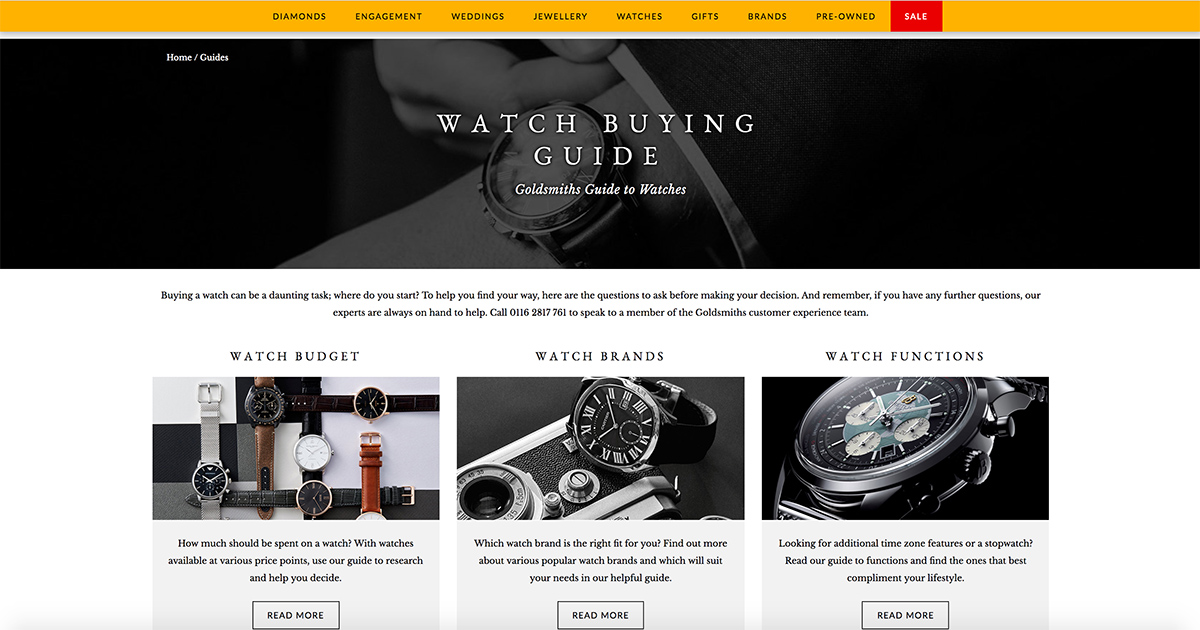 Buying Guides - A Great Way To Earn Links
And one from our own arsenal; SleepyPeople.com's 'Tog Rating Guide' which ranks in top 3 positions across a range of related terms (SleepyPeople are online retailers of the very best branded bedding) and drives over 5,000 unique hits per month from potential customers with questions around which duvet tog to purchase.
Difficulty Rating: Medium
9. Unlinked Brand Mentions
If you are also running a PR campaign alongside an SEO campaign, even if this is simply sending out information on PR-worthy products to journalists, there is a very good chance you will soon start to rack up a number of unlinked brand mentions.
For one reason or another, not everyone who mentions a business will link. It is not always because writers won't; often that they simply don't think to or it gets overlooked in editing. This post from Moz back in 2013 is still relevant today and is one of the easiest link building methods there is (after all, you've done all the hard work to get the mention in the first place).
It is here where the real difference between SEOs and PRs shows, in that an SEO will chase a link to the end at the time of publication whereas a PR is typically happy with simply a mention. SEOs are set KPIs based upon organic visibility growth, traffic and conversions (with links a necessity to the above) whereas, in many cases, PRs are set KPIs which tie in with brand awareness and media coverage, regardless of whether that links.
There are various ways to find unlinked brand mentions. Setting up a Google Alert for your brand comes highly recommended but you can also use BuzzSumo or give RankTank's tool a try.
Once you have compiled a list of unlinked mentions, it is simply a case of reaching out to the author in question and politely requesting that they link. You'll find a great example of how to word the email on PageOnePower here.
Difficulty Rating: Easy
10. Videos
We live in a truly social age and, for that reason, video tends to be performing well across a multitude of different marketing channels at the moment. Why? Because it is so mobile-friendly and it is a platform which is expected to grow. In fact, the American Marketing Association recently predicted that "By 2019, video content will be the driving factor behind 85% of search traffic in the U.S."
How can you use video to earn links to an eCommerce store? Similar to infographics, when done right, video can end up being highly shareable and there is a real incentive there for publishers to share such content. The only problem? It has to be great!
Using video as an eCommerce store can come in a number of ways and, in its simplest form, can be worked into buying guides and product pages. To advance video as a marketing medium, however, and to get it to work hard from a link building perspective, you need to go beyond this and create something new and unique which others want to see.
A particularly interesting approach, seen across a number of different industries in recent years, is to create video content surrounding an event, and later on sending this out to local or niche relevant publishers. A great example, albeit one not produced for eCommerce, is this highlights film of the 'Northern Restaurant & Bar Exhibition' from Sound & Colour. This shows that fantastic, shareable content, is always the key to success. it is often simply a case of generating your own ideas on what publishers are looking for.
For further information and ideas on how to earn links with video, check out this video from Distilled.
Difficulty Rating: Hard
What You Need to Know
At the end of the day, eCommerce link building doesn't need to be difficult. When done properly, with the right levels of time and resource invested, a strategic and well thought out link building campaign can work wonders for even a relatively new eCommerce site.
There are no quick wins, and it takes time and effort, but the results are worth it time and time again.
What is your number one tried and tested method of eCommerce link building? Let us know any we have missed and which of the above techniques are leading you to great success.