Let's face it, anyone can spot an old, ugly web design, and users may reward you by hitting the back button and visiting one of your competitors' sites. According to industry experts, a website should be re-designed at least once every four years, which may come as a surprise to you. In fact, some experts even recommend a fresh design every two to three years in order to really stay up to date with all device screen sizes, new features, etc.
Most businesses, whether they build their own websites or pay web design companies, don't ever really think about redesigning their site. The problem with having an outdated website is that your competition will probably keep up to date with the latest in web technology, which may make your site look antiquated. Having a fresh-looking, modern website with up-to-date functions and features will increase your user engagement, decrease your bounce rates and improve your conversion rates, thereby maximizing your marketing performance.
Because marketing professionals deal with marketing saturation more times than not, anything that will provide an edge against the competition will aid in success.
Is It Time for a Redesign?
Besides providing your visitors with an improved user experience, with the popularity of search engines constantly growing, it's also advantageous for your search engine marketing (SEM) efforts too. When you have a modern website created by a professional web design company, you want one that's also search engine friendly. Of course, you should always research the web design firm you are going to interview in order to make sure they know what they're doing. If you think hiring a professional is expensive, wait until you hire an amateur! If you waste money on a bad designer or a sub-par user experience, you'll end up redoing them anyway.
Getting Your Point Across
Visitors to your homepage should be able to figure out what your company does within the first two to three seconds. Many of our Internet marketing services clients have sites that do not convey a clear purpose. Sometimes you can spend three to five minutes on their site and still not know exactly what they sell or what kind of services they provide.
The point I'm trying to get across is that any page someone lands on should convey a clear purpose.
The Ever-Changing Standards of Web Design
A good designer will stay informed on industry standards and perform plenty of research. They'll also ask for your input about your industry expertise and opinion to make sure your website is better than your direct competitors.
What you don't want is a company that always uses the same outdated template (which describes 80 percent or more of the web design companies out there!) and simply swaps out your logo, images and copy. Your site should match your branding and paint a picture of what you're all about for your potential customers or clients.
Responsive Design
A responsive web design and coding makes your site look great, regardless of device, screen size, etc. It will scale down until it can't scale down anymore and then snap to a new width using CSS media queries of max or minimum widths. You can easily see if a site is responsive or not by grabbing the resize arrow on your Internet browser and scaling it down slowly, all the way down to a mobile-screen width.
If you have any mobile or cell phone traffic to your site at all, you'll want to look for a web design company that designs for mobile first and then accommodates tablet and desktop sizes. Too many times you see a site that looks great on a computer, but when you view it on your phone, you can't find what you're looking for because the navigation has been shortened, the search bars snuffed, the filters removed, etc. That's why designing for mobile first will enhance your web viewers' experience. Everything that you deem important should be on your site, regardless of the screen size.
You should always spend an appropriate amount of time assuring the quality of your responsive site. Right before our developers show a client their new website on our dev servers, I go through each page to get a feel for the site's responsiveness, functionality, etc. I typically find a lot of issues, such as spacing, missing elements and more. This is not because I think we have bad developers, but because someone needs to go through and check every page on multiple devices and screen widths, because a responsive design can infinitely increase the complexity of the layout.
Parallax Scrolling Design Elements
If you've ever seen the Oakley Airbrake MX website, then you've seen an example of an incredible parallax scrolling web design and development. Basically, as you scroll down different elements of the site move at different rates to each other and the page itself creating motion and other cool effects. This is not easy to code, so you should expect to pay a premium for this type of web design. Just know that this technique is becoming more and more common. Imagine how much this type of design will increase users' average time spent on your site!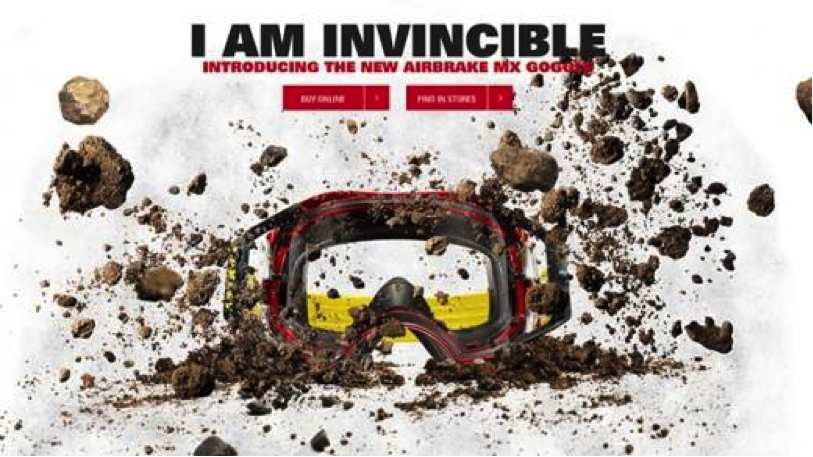 UI and UX
Your new site's user interface and user experience should be intuitive and easy to interpret. The navigation should be simple to use. Buttons should be easy to click on and the text should be easy to read, even when surfing the site on a mobile device.
The topics included in this article are all things that we regularly do for our clients; and any web design company should follow suit. Check out the detailed post I wrote on how to properly execute a website redesign without harming your organic presence in search engines. It contains lots of great tips.
What's holding you back from a redesign? Let us know in the comments.