The 2015 chapter of Worldwide Developers Conference by Apple is scheduled at next month and this year the brand is going to unveil an array of enhancements and new products with quintessential advanced tech edge long associated with the brand. The conference which is scheduled to run from June 8 through June 12 in San Francisco will showcase a gamut of new hardware, software innovations, enhancements and services from the ace tech brand.
Every different Apple product or app is interesting when experienced in isolation, but all together they come out as a potential platform justifying the comment made by Apple's Internet chief Eddy Cue in the 2014 WWDC, "the best product pipeline I've ever seen in 25 years."
Yes, the recent additions in the wearable category and in device interfaces by the company seem to break through a new era in mobile tech and in WWDC 2015 they are waiting to be unveiled for the Apple enthusiasts. Let us have a quick look at the new products, services and enhancements that are going to be exposed in this conference.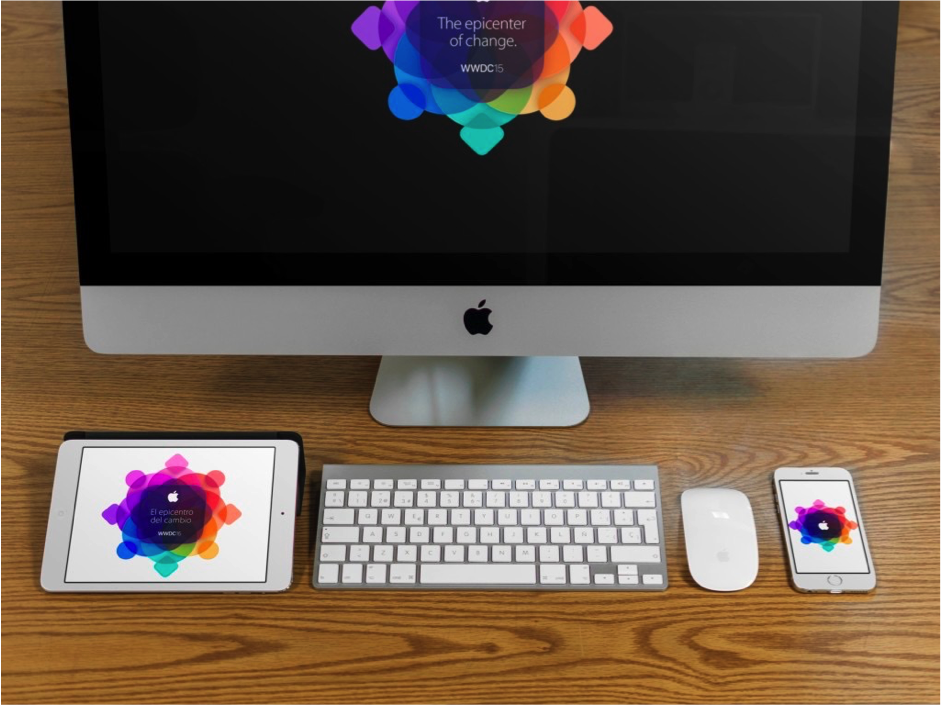 All New Apple TV
From the latest reports it is now clear that Apple is finally going to reveal an all new television experience at WWDC. The BuzzFeed News sources revealed that the new TV like other devices will let you shop apps from the App Store just for making TV experience richer with games and apps played on your TV. New Apple TV will play the role of a hub for home entertainment and home devices connected on a network. Finally making the apps ready for TV will be a priority for the company and Apple developers.
With Apple TV streaming service you now can replace the cable and so called subscription based satellite TV service. No cord, dish antenna, and mind brawling over selection of channels are required. You can now enjoy a selection of popular channels just by paying Apple. Apple is now working for offering a TV streaming service that would replace cable or satellite by directly getting streaming view of channels from Apple's TV streaming service.
Apps would be available on all Apple devices including Apple TV creating a greater and richer app ecosystem.
Playing games on bigger TV will push the barriers of screen and make gaming more enjoyable.
TV being connected with other handheld and computing devices will play the role of central hub.
Siri will be included in Apple TV for voice commands making television experience smarter, richer, quicker and effortless.
With new Apple TV home automation through HomeKit seem to be an easy barrier to break through in near future.
Television box will have enhanced local storage for media.
Streaming Music and All New Music App from Apple
Irrespective of the thriving popularity of iTunes music fans are increasingly abandoning the idea of shopping digital tracks and instead they prefer streaming music via Spotify, Rdio, and similar services on their devices. Apple for some time is considering breaking into this new emerging horizon of music and finally in WWDC 2015 it is likely to announce the all new streaming music service along with new music app.
The new music app from Apple would have a beautiful design making your music collection search easier and packed with more fun.
You can personalize playlists by adding to them images of your choice and description. You can also start playing an album just right from the list of albums.
Music albums and playlists added recently by you will be shown at top of your library making your search for new ones effortless.
ITunes Radio will make music discovery easier than ever by letting you return quickly to your favorite radio stations in the Recently Played section.
The new MiniPlayer will let you see what is now playing and control playback anytime during browsing the collection of music.
The Now Playing button with new design will be more helpful in viewing the album artwork and now without any effort you can begin wirelessly streaming music through AirPlay.
The new Music app would offer a more rigorous and user optimized global search option. In the Music app you can search literally from anywhere by just tapping on the magnifying glass.
iOS 9 and OS X 10.11
This year at WWDC the all new iOS 9 will be exposed for a first look and feel by the developers and Apple enthusiasts. There are widespread rumors that in this new version of iOS Apple shown no interest to add new standout feature, instead it opted for making the device experience more stable and performance driven.
Next Mac operating system OS X 10.11 is also going to be unleashed in this year WWDC conference. In the OS X 10.10 Yosemite version last year the company offered some stunning and effective visual tweaks. But there are reports that in this new version Apple may show more focus on refining and optimizing the OS instead of creating big news with features and design.
Optimized and Enhanced Apple Watch
There are plans to make the Apple Watch more enhanced with native capacity and in this year WWDC we can see it happening. At present Apple Watch runs apps by streaming from iPhone and there have been reviews criticizing the slow speed of the device in many occasions. In the 2015 chapter of WWDC Apple is keen on announcing native capacity and apps for this wearable range besides addressing performance and speed aspects.
New Language Support in Siri
In this year's WWDC Apple's Siri will provide some interesting new enhancements. For an array of languages like Russian, Danish, Dutch, Thai, Turkish, Swedish and Portuguese this super intelligent assistant did not have any help to offer. Siri now supports all these languages which make it a crucial aspect in broadening the horizon for Apple users.
HealthKit and ResearchKit Development
Ever since it launched HealthKit and ResearchKit, Apple continued to harbor the ambition of making them robust all for medical fraternity members and patients by integrating medical and personal health devices into the app ecosystem of Apple. This year's WWDC ResearchKit could offer more possibility and some promising developments in this direction.
Force Touch – New Dimension to Interface
When Apple described Force Touch as the "most significant new sensing capability," it actually meant a lot more than just Multi Touch capacity and turning touch interface into a truly customizable one. WWDC this year may seem some significant improvements in applying this new technology to Apple's devices.
More than common input gestures like scrolling, swiping, and pinching the Force Touch as a new input technology offers customized feature to adjust the touch sensitivity and the sensitivity level for the device to respond to your command. The trackpad actually work through force sensors placed in four corners and these sensors detect subtle differences in the pressure when touching the screen. Customizing touch input with different functional ability in different apps is a revolutionary concept and we are eagerly waiting for enhancements in this direction.
Conclusion
Overall, at WWDC 2015, Apple will focus more on stability, performance optimization, customization and further integration of apps and functions to present as a complete ecosystem comprising devices and apps for Apple users.
Which potential development are you most excited about? Please enthuse below in the comments!