You will always have competitors that you will be looking to track and monitor as you move along in your SEO campaign, some closer than others. You want to see whatyour competitors are doing to raise their rankings and what changes they are implementing to cause this result.
The main factor that will help you in determining how their ranking has changed will be by reviewing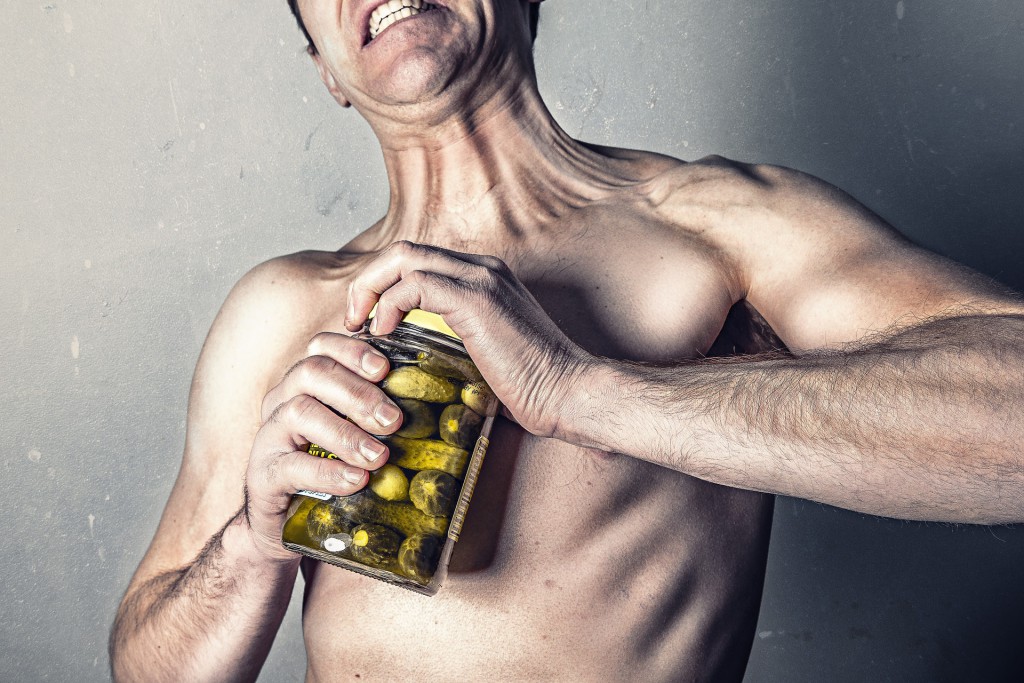 their content. Whatever it is they are posting or changing on their landing pages is affecting where/how they rank for a keyword. Staying on top of this information can put you ahead of the pack and keep you in that golden number one ranking.
I know what you are thinking. How are you supposed to analyze all of this content on my competitors? There is only so much time in the day and by going to each competitor individually would be a poor choice of time management. Here is where SEMrush comes in.
SEMrush has now added the Organic Research Pages report, which will display the landing pages with the highest traffic percentage. This will reveal which pages of your competitor's website are providing them with the most traffic. These landing pages can then be further analyzed to help you with your SEO strategy. In order to improve your ranking on a keyword you must improve the quality of the landing page associated with the keyword as well as improve the authority of your website. This is done through the content you implement. By reviewing the data provided in this report, you can see what your competitors have been implementing and apply it to your own SEO.
Lets further break down this report.
When you first open the Organic Research Pages Report, you will notice that the landing pages will be listed to the left, with the traffic % and keywords pointing to each page on the right. By default, SEMrush will list these landing pages by Traffic % in descending order, putting the top performing pages upfront.
While you are analyzing these pages, you can always click the blue box to the left of the link to see what the page actually looks like. If you click the URL itself, you will be taken to a URL overview. This will give you specific data organically as well as through AdWords, backlinks and display advertising. This can also become helpful if you are looking to dig deeper into a specific landing page.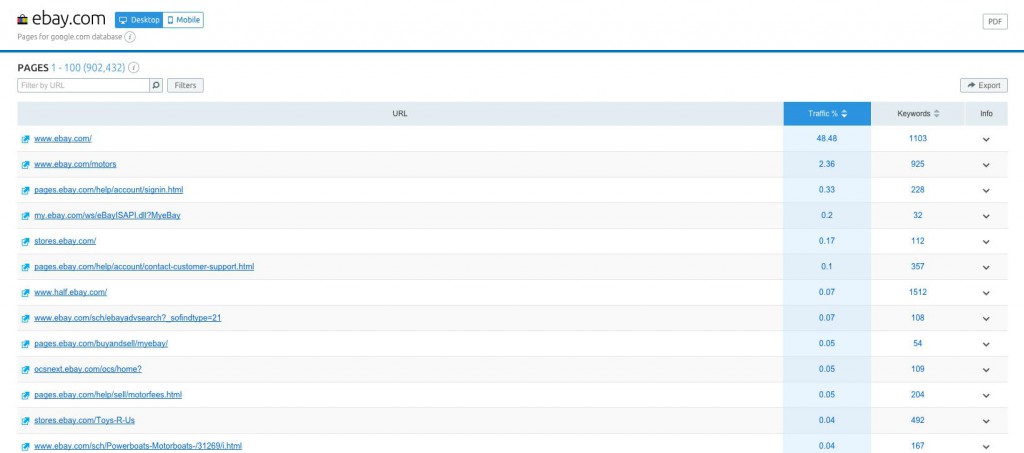 By clicking either the traffic % number or keyword number for each landing page will take you to a URL Organic Positions report, giving you specific data for this URL. This can tell you exactly what keywords are pointing to this particular landing page as wellas how much traffic is contributing to the overall traffic percentage for that specific landing page. When you open up this URL Organic Positions, you can examine where keywords are ranking for this specific landing page. If multiple keywords are within the top five positions for the landing page, it would be worth checking out.
This means that the given page is carrying a good amount of authority and/or valuable content. By opening this page, you can then determine what this domain is doing to become so authoritative. You can then do this for multiple competitors and combine these elements you find in your own landing page content.
Finding the strongest landing pages for your competitor can be very advantageous for you. You can take all of the strong elements being used by your competitors in order to structure your content to become that much more advanced. This will also help you as you continue to grow your website. By focusing on more keywords, you will need to create more content to complement them. As you move along in your SEO campaigns, you can continue to follow this same method and set yourself apart from your competitors.
If you still have questions about any of this information, please feel free to reach out to our Customer Success Team at: (855) 814-4510 or by email at mail@semrush.com. You can also contact us on Twitter by using the #semrushcare hashtag.