Developing a successful marketing campaign is not always easy during the holiday season. For some companies, this can be a particularly busy time of year, while for others it can seem like an end of the year lull.
Regardless, one thing is for sure: People are enthusiastic about the holiday season and getting to spend time with their friends and family.
Marketers, especially franchise marketers, can use this energy to target a local audience. This is really the time of year to get creative with local campaigns and think outside of the box.
1. Utilize Your Local Audience
During the holidays, reach out to your local audience for all types of marketing campaigns—email, social, print, PPC, and even your SEO efforts. After all, those closest to you are likely going to be stopping by your storefront or looking to get things done fast and efficiently.
There are so many ways you can personalize your marketing strategy for the audience who benefits the most. For example, Sujan Patel of Entrepreneur commented on the effectiveness of the holiday marketing campaign Office Max did with "Elf Yourself," which received 193 million visits by the time he wrote his piece on effective holiday marketing. What that campaign really did was make a marketing push personal.
This kind of idea can be implemented on the local level for franchisees to connect with their customer base on a personal level.
You can learn more about general franchise marketing here, but at a glance, consider offering incentives for posting holiday inspired photos at your location to Yelp, develop a holiday hashtag that people will want to use while Christmas shopping at your store, or find something newsworthy in your area to tie into your business and subsequent deals..
2. Location-Specific Social Media Advertising
There is no doubt that targeted social media marketing is effective these days. I can not tell you how many times I have heard small business or franchise owners ask why advertising and marketing on Facebook matters.
I find this especially true with smaller businesses that have been established in the community years before Facebook was even a thing! It is an understandable question, but I need to stress the important power of local marketing on Facebook and other social platforms.
Facebook, for example, allows marketers to specifically "reach people near your business," "raise attendance at your event," or "collect leads for your business." These specific angles to take when advertising on social media can really make reaching your target audience and drawing locals to your storefront easier than ever. Over the holidays you can launch specific campaigns or discounts that are eye grabbing and will draw the attention of the demographics you set on social media.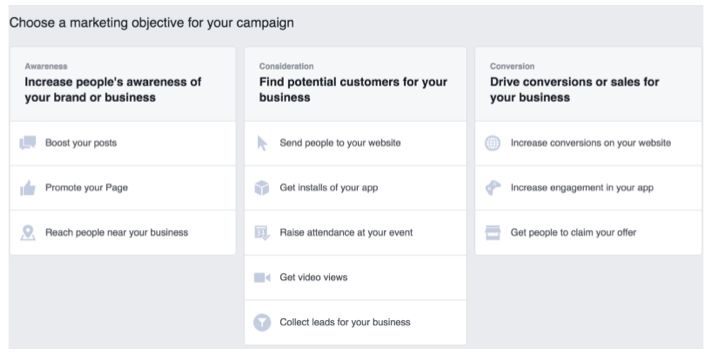 3. Capture Holiday Emotions
One of the best strategies when marketing for the holiday season is to remember the enthusiasm and emotion that surrounds this time of year. There are a lot of different factors that go into a purchasing decision, but studies show that emotion is by-far one of the most important. If you can capture a "holiday spirit"," "gift-giving," and "home for the holidays" vibe, you are likely to gain the attention of your followers.
Around the holidays, people like to feel festive — (exactly why the Starbucks' seasonal red cup is such a hit) —so if your franchise location can capture holiday emotion, you will be a step ahead of the marketing game. Branding for the holidays is one of the best decisions you can make when it comes to getting creative on the local level.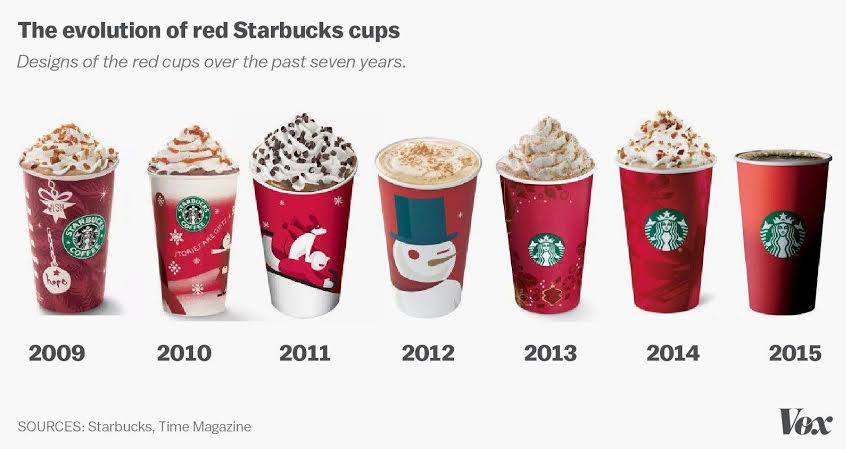 4. Be Consistent
Marketing does not happen in an isolated bubble. Being consistent when it comes to your website, social media and direct marketing can go a long way, especially around the holidays. If you are running a holiday campaign, you should try to make it accessible through all of your different marketing channels. Not only is this likely to be more effective, but it also saves time with planning and energy for such a short-term push.
5. Blog about It!
Are you having a company holiday party? Are your followers reacting positively to a social media push? Is your storefront busy with holiday shoppers? One of the ways you can take a creative angle on holiday marketing is simply to blog about it.
We all know that blogging and developing new content on your website is one of the most effective ways to improve your SEO and especially local search potential, so go write about it!
While developing ideas for content can be tricky sometimes, the holidays give a unique opportunity to have spirited and festive topics to write about and share with your followers, putting them even more in the holiday spirit.
6. Plan Your Campaigns
Last but certainly not least, you will want to plan for any and all holiday marketing you intend to do. Make sure you follow regulations of the franchise you belong to when it comes to both digital and direct marketing pushes. Just as you would schedule social media, blog, website, and other advertisements on your marketing calendar throughout the year, plan on also doing this near the holidays so that you can stay organized and make an effective reach to your local audience.
You will also want to be sure to analyze how the campaigns went after the fact.
It is really tempting to leave behind the stats of a holiday marketing campaign and focus on what is to come in the new year, but you want to make sure that every marketing campaign is something you learn from—you can always incorporate successes and failures into planning for next year.
The Takeaway
The holidays are a fun and emotional time of year for consumer culture. As a marketer, especially of a franchise focusing on the local advertisement, you do not want to miss out on all of the campaigns and creative approaches you can take to marketing.
Do you have any favorite marketing strategies for capturing a local audience? Let us know in the comments section below.