We have seen many significant developments, product launches, major updates, as well as strategic programs and alliances taking place within the Google ecosystem this year. Based on the updates from the past two weeks, it appears as though the search giant isn't slowing down and has many more plans it wants to be completed before the year ends. We have kept track of the important updates and announcements Google has made the last couple of week and explained the importance of each of them below.
Also, you may also like to watch our latest bi-weekly Search Marketing Scoop podcast to get even more detailed insights from our guests - Michelle Morgan, Director of Client Services at Clix Marketing, and Steve Wiideman, President at Wiideman Consulting Group. They exchanged important thoughts along the lines of the same updates and developments we have discussed here. Feel free to share your opinions or ask questions in the comment section.
[podcast-subscribe]
---
GOOGLE SEARCH NEWS
Google Confirms Broad Search Algorithm Update is Rolling Out
Google just recently announced the release of a broad core algorithm update on Twitter. The update is part of the development Google rolls out several times every year to improve their search results. However, it is to be noted that Google doesn't advise any specific action or "fix" to address any ranking fluctuation that may occur due to these updates. It is an effort on the part of the search engine giant to refine its algorithms, and at this point, there is nothing webmasters can do to fix their pages for better rankings.
Source:  Google confirms broad search algorithm update is rolling out;  Google Core Algorithm Update Roll Out Slowing Down
New SERP Features Announcement
Google is testing a new feature that would help sort out specific content from a webpage like FAQ, Q&A and how-to content types, and highlight those in the search results for better user experience. Once live, this new feature is going to put a lot of valuable content directly into the search results page, helping users find the right information easily and quickly. At the moment, these rich results are tested on mobile devices only, and it is not yet clear if Google is going to implement the same across other devices.
Source:  Google Adding FAQ, Q&A and How To Verticals to Search Results
New Product Similar Items in Image Search
Jennifer Slegg, Founder & Editor at The SEM Post, recently noticed new visual product recommendations in Google image search results. It appears Google is testing adding a new "see more" button and "similar item" carousel to show product images based on the products the search images contain (e.g., Harry Potter glasses for an image that includes a person wearing Harry Potter glasses). As per Jennifer, it seems to be a spin-off from the "Shop the Look" feature that AdWords launched a couple of years ago that intended to showcase fashion and other items shown in image search by adding related Product Listing Ads.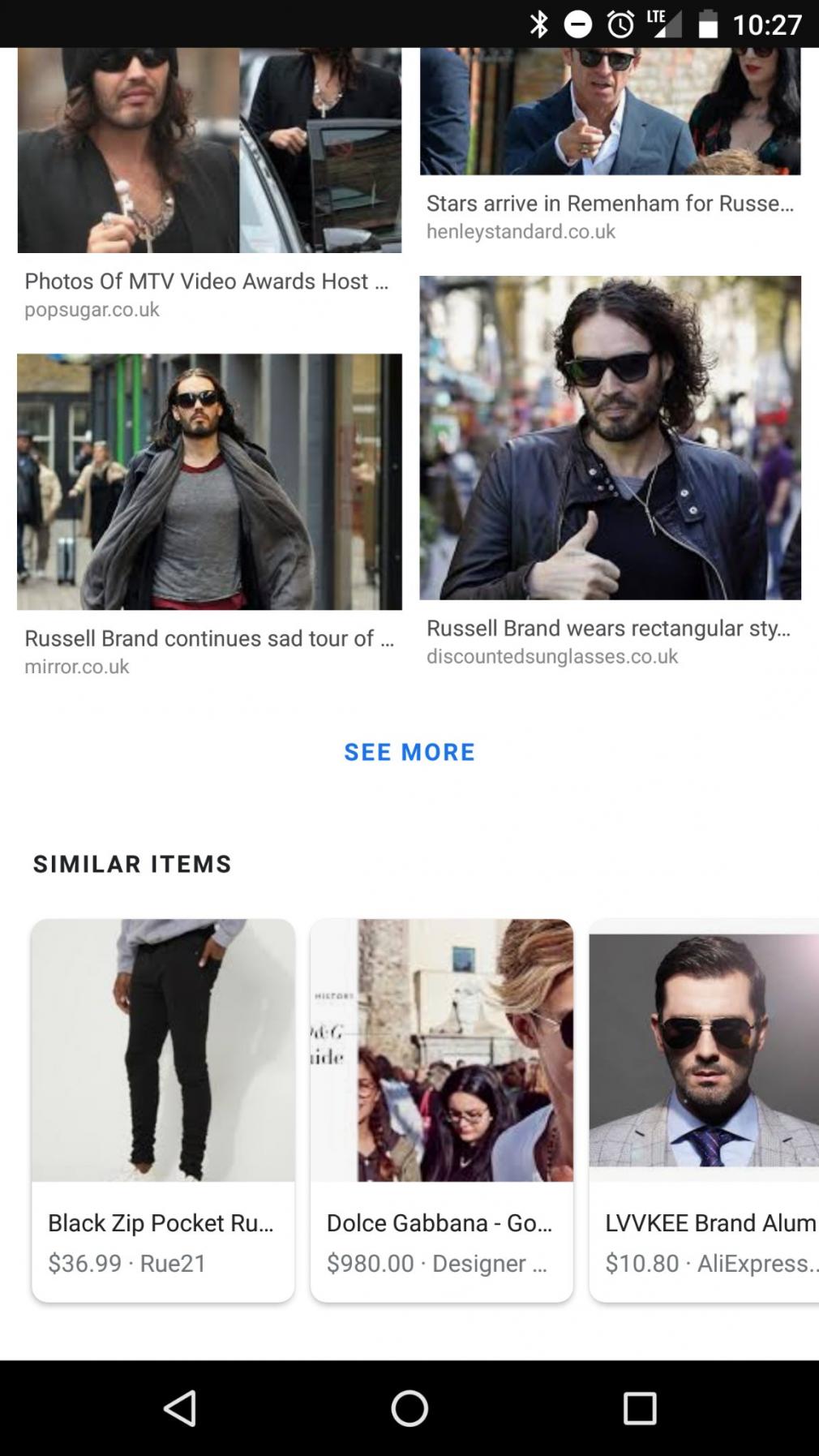 Source: Google Testing New Visual Product Recommendations in Image Search
Testing New Image Search Design
Google is testing a new design for image search results pages that features rounded corners, tiled-format, and a white background. With the new design, Google is testing an in-line photo viewer on the left-hand side of the SERPs that maintains its position so that users can scroll through the search results while keeping the selected image in view. The vibrantly colored image search suggestion boxes have also been changed to plain white and are now shown in a bubble-shaped format.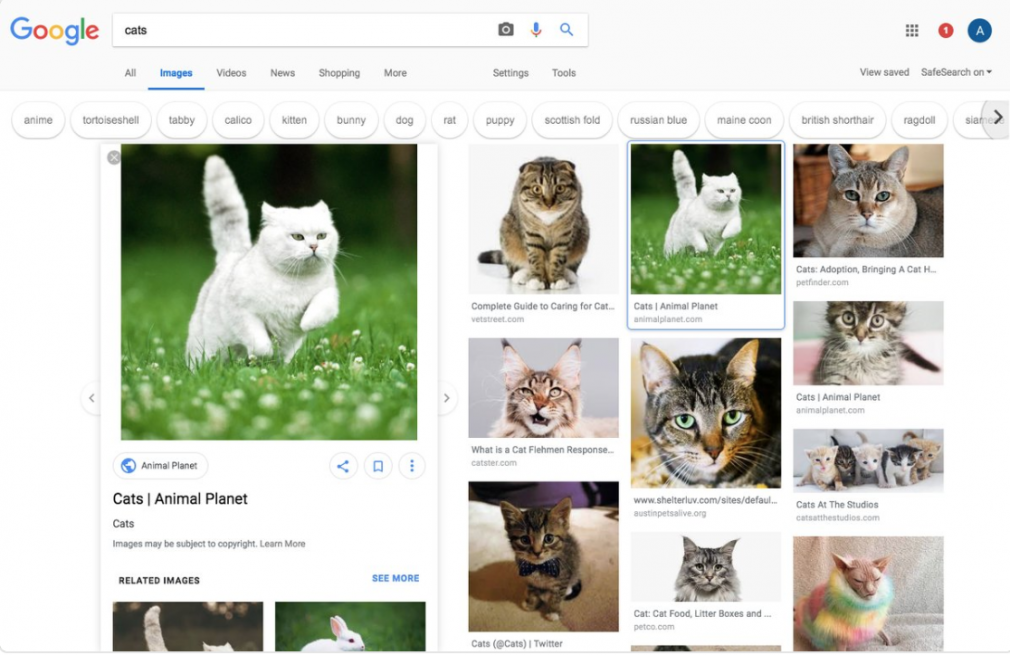 Source:  Google Image Search Tests White Tiled Design & Layout
Public URL Submissions Dropped
Google announced on Twitter that they had to drop the public submission feature (for reasons not mentioned) and all URL submissions can now be processed through the new URL Inspection tool in Search Console or through sitemaps directly. Webmasters will need to verify their websites in Google search console first before they could use either of the two options to index their URLs and backlinks.
Source:  Twitter
Opportunity to Show Tabular Data in Google Search Results
Google has made another effort (as part of the Google News Initiative) to include tabular data published by news organizations in the search results. The feature was identified and worked on with the help of the feedback received from 30 of the top data journalists in the world. News organizations that regularly feature tabular data in their publications can now add additional structured data specified by Google and make their dataset easily identifiable for the Google search bots. Also, the search engine allows new organizations to control how their tables are presented to readers (since the data is added to their existing HTML of a page).
Source:  Making it easier to discover data in Search
New Google Events Search
Emily Fifer, Product Manager at Google Search Unit, has recently posted a blog that announced the arrival of new features in Google search to improve events on mobile searches. Once alive, this feature will not only provide users with a list of events from a variety of websites but also crucial information about the events right on the search results page — such as information about time, location, ticket providers and more. Users can also save events and share them with others. Furthermore, there will be a "For You" tab for users to tap and get personalized ideas for things to do near them or discover events based on their own interest.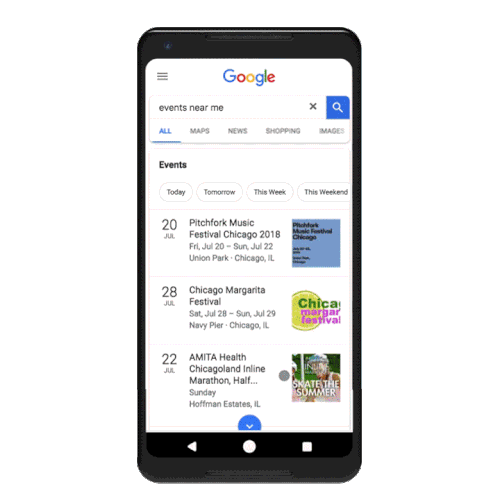 GIF
Source:  Set your summer schedule with events in Search
Hotel Price Insights Test
Sergey Alakov has spotted Google testing a new feature in hotel listings. The feature is called Explore Insights which is basically a CTA button in the knowledge panel area of hotel listings. When clicked on, it takes users to a page with graphs and a carousel that provide pricing details of other similar hotels. These graphs include "market comparison", "when to book", and "price evaluation." In Sergey's own words, "This test is extremely interesting in that it adds a larger research component to hotels' business listings."
Source:  Google Tests Price Insights for Hotel Listings
GOOGLE ADS NEWS
New Options for URL Parameters in Google Ads
Google has rolled out two landing page URL parameter options in Google Ads, namely Tracking Template and Final URL suffix, which allows you to enter parameters that will be attached to the end of the final URL. A final URL suffix can be applied at account, campaign, ad, ad group, or even keywords level to track information. Moreover, advertisers will now have the option to add as many as eight custom parameters, instead of just three. They can also speed up their landing-page load times by migrating their accounts to parallel tracking using third-party click measurement systems ahead of Google's announced deadline — October 30, 2018.
Source:  Google Ads intros new URL parameter options ahead of parallel tracking deadline
New Ads.txt-Only Inventory Control in Display & Video 360
Google has announced they are rolling out a new ads.txt-only inventory control in Display & Video 360.Previously, Google blocked unauthorized inventory from their advertising systems as websites started putting up ads.txt files Now, marketers and agencies can choose to run campaigns on sites that support ads.txt authorized inventory, and exclude inventory from sites without the file; this helps prevent buying unauthorized inventory in situations where website owners have not yet published an ads.txt file on their website.
Google states that since February of this year, more than 430,000 website domains have added an ads.txt file to their sites to verify their inventory, according to their ads.txt crawler. In addition, 80 percent of the available inventory across exchanges accessed by Display & Video 360 is now authorized. Their goal is to make the ads.txt-only inventory control the default setting for Display & Video 360 by the end of 2018.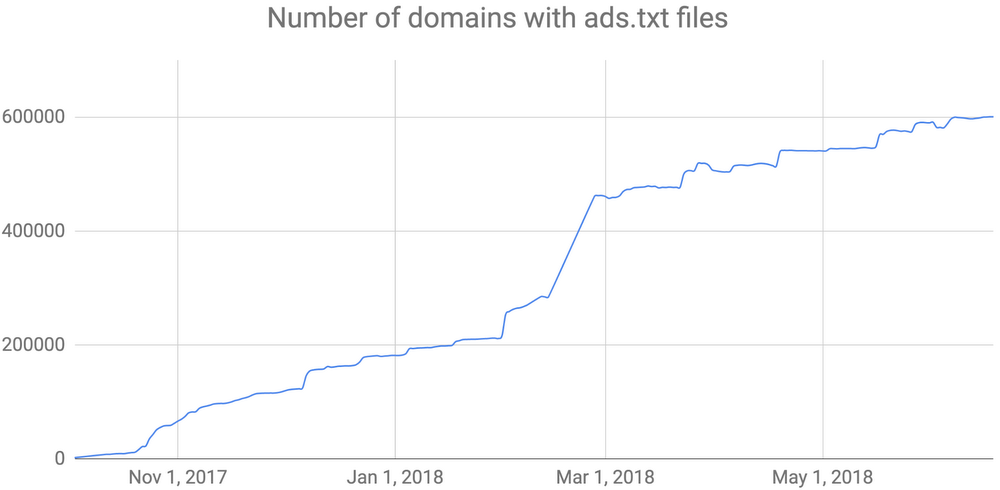 Source:  New ads.txt-only inventory control in Display & Video 360
GOOGLE TOOLS NEWS
Search Quality Evaluators Guide Update
Google has published a revised version of the Search Quality Rating guidelines to help search quality evaluators ("raters") examine the online content and provide ratings that Google may use to evaluate search engine quality around the world. The guidelines also include some new areas for the raters to focus on. The most important one being the reputation of the "content creators." Previously, the focus has been on quality content alone. However, Google wants to ensure now that content that ranks higher in SERPs should also be backed by content creators with a great reputation. Other areas Google wants the raters to focus on include "clickbait" or sensational titles, "beneficial purpose" of content, and "Expertise, Authoritativeness, and Trustworthiness (E-A-T)" of web pages.
Sources:  Search Quality Evaluator Guidelines;  Google updates its search quality rating guidelines
Google Chrome for VR-devices
A recent blog post from Google announced the launch of Chrome on Google Daydream View and the Lenovo Mirage Solo with Daydream. Users with these headsets can now launch Chrome on their devices to browse and connect with any webpage while in VR. All the important features on Chrome, from voice search to fast search to incognito mode, are also available on the Daydream headset. Also, users can find a few added features that are specific to Daydream, such as the "cinema mode." To launch Chrome from the home screen of Daydream device, users need to update their Chrome to the latest version in Google Play.
Source:  Browse the web in VR: Chrome launches on Daydream View
Mining Apps Forbidden in Google Play
Google updated its Developer Policy Center to include a new section under the Restricted Content category called "Cryptocurrencies." Google now considers Cryptocurrency a harmful financial instrument and does not allow apps that mine cryptocurrency on devices. However, it is mentioned that Google "permits apps that remotely manage the mining of cryptocurrency."
Source:  Developer Policy Center: Restricted Content
Structured Data for Google Assistant
Google has recently announced their latest update on Google Assistant. This update is going to help produce reliable results for news queries people ask Google Assistant. On the news publishers end, they need to implement a structured data specification called "Speakable" to mark up sections of the published material they think are most relevant to be read aloud by the tool. Google has also provided developer documentation to help implement this process. At the moment, Google provides this feature to English language users in the US only. But it likely that they will consider other languages and countries once it is implemented in the US on a sufficient scale.
Source:  Hey Google, what's the latest news?
New G Suite Functionality
Google announced at the Google Cloud Next conference in San Fransisco the infusion of several AI-powered capabilities into G Suite. These features will primarily focus on reading, writing, and meetings. Features like Smart Reply in Hangouts Chat, Smart Compose in Gmail, and voice commands in Hangouts Meet, when integrated for G Suite customers, are going to dramatically improve user experience and productivity. In addition, Google is rolling out an early adopter program for its "Grammar Suggestions" features in Google Docs that uses a machine translation-based approach to spot grammatical errors and make necessary corrections. Other updates to G Suite include a new investigation tool for the G Suite Security center and support for data regions to G Suite Business and Enterprise customers
Source:  Google infuses more AI into G Suite
[A Government-Approved App] Google Search in China
According to a report from The Intercept, Google is planning to re-enter China with a censored version of its search engine. The search engine will ensure complying with the strict censorship laws of the country and will blacklist all websites and search terms with the potential to create unfavorable situations for Xi Jinping's government. Topics deemed sensitive by the Chinese government that Google will have to censor, once it goes live, including human rights, democracy, religion, and peaceful protest.
Source:  Report: Google plans to re-enter China with government-approved search app
BONUS NEWS
105 Announcements from Google Cloud Next '18
Google Cloud Next '18 took place in San Francisco and lasted from July 24–26. Over 23,000 individuals including leaders, developers, and partners from Google Cloud community joined it. Google has rolled out a comprehensive list of what happened in the eventful conference, including product and solution launches, customer stories, and important announcements from the Next '18 conference. Many of the important updates came from Google Customers and Partners. There are also numerous updates and announcements related to Chrome, Devices, and Mobility, as well as Google Cloud platforms such as AI and machine learning, Infrastructure services, Application development, Data analytics, Databases, IoT, and Security. Other updates are related to G suite with respect to Enterprise Collaboration and Productivity. Google also announced many programs that are primarily concerned with CSR and social impact.
Source:  What a week! 105 announcements from Google Cloud Next '18