Google is celebrating its 19th birthday, and, breaking from the festive tradition of receiving gifts, it is the birthday company that has prepared some presents for us.
Google is starting a new major partnership with HTC to improve its hardware product strategy and development and got a long-expected comeback as Apple's chief search results partner. There is also some great news for all those folks with an entrepreneurial spirit - Google has launched a resource for startups, so if you are already in the business or are only an aspiring business dreamer, continue reading about all the tools and information Google can offer. Since there is no good birthday without some intrigue, in the end, Google has also introduced some game-changing (as some webmasters believe) additions to the Local Pack, that remains unconfirmed. And if you were wondering how Google is going to handle the EU's antitrust order on shopping ads, read on and see what a creative operations department came up with.
---
GOOGLE SEARCH NEWS
Sitelinks Search Box Is Out of Snippets
Webmasters from around the globe have noticed a change in snippets: the search box that used to help users navigate website right from Google's search results has disappeared.
Here is how a Pinterest's snippet used to look:
Here is what one looks like now: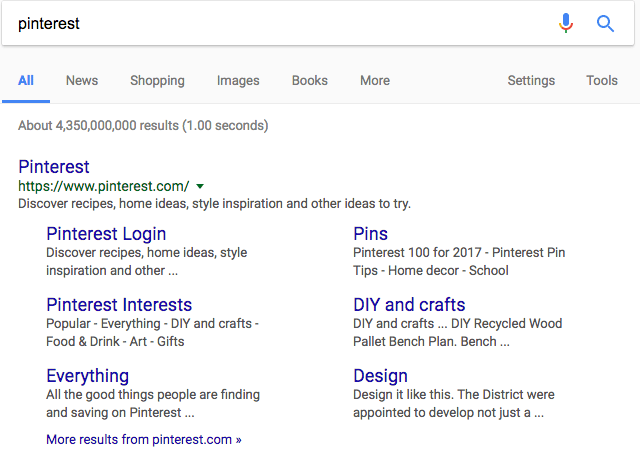 Google has not yet commented on the issue, so it is unclear whether this is a test, a bug or a new snippet model.
Check out Barry Schwartz's SEO recap for more details on the topic (you can find a full recap at the end of this digest).
Source: Google Drops Sitelinks Search Box
Google's Local Pack Features Query Mentions from Local Business Websites
Although never confirmed by Google, it seems like the search giant has rolled out local finder website mentions. The Local Pack now displays any query matches with content from local business websites. These mentions come with a "Their website mentions" tag.
Here is a screenshot of the feature: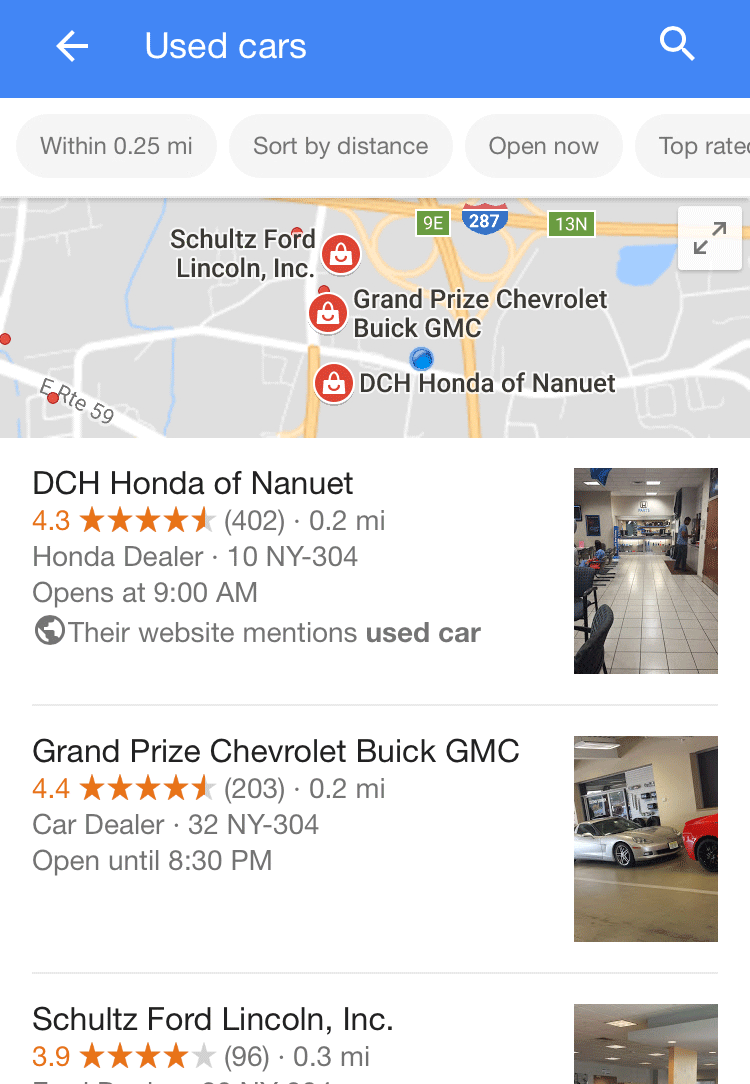 What this feature can potentially mean is that Google crawls and, moreover, surfaces content from local websites, which implies a ranking significance of the site content for your website to appear within local listings.
Source: Google Local Finder Rolls Out Website Mentions Matching Your Query
Google Search Results Are Back on iOS and Mac
In 2014, Apple officially dropped Google and partnered up with Bing to feature its search results within iOS and Mac's Spotlight search feature. However, it seems like Google is back in the game and has recently come back as Apple's search results' provider. Google search is now available on both iOS and Mac operating systems.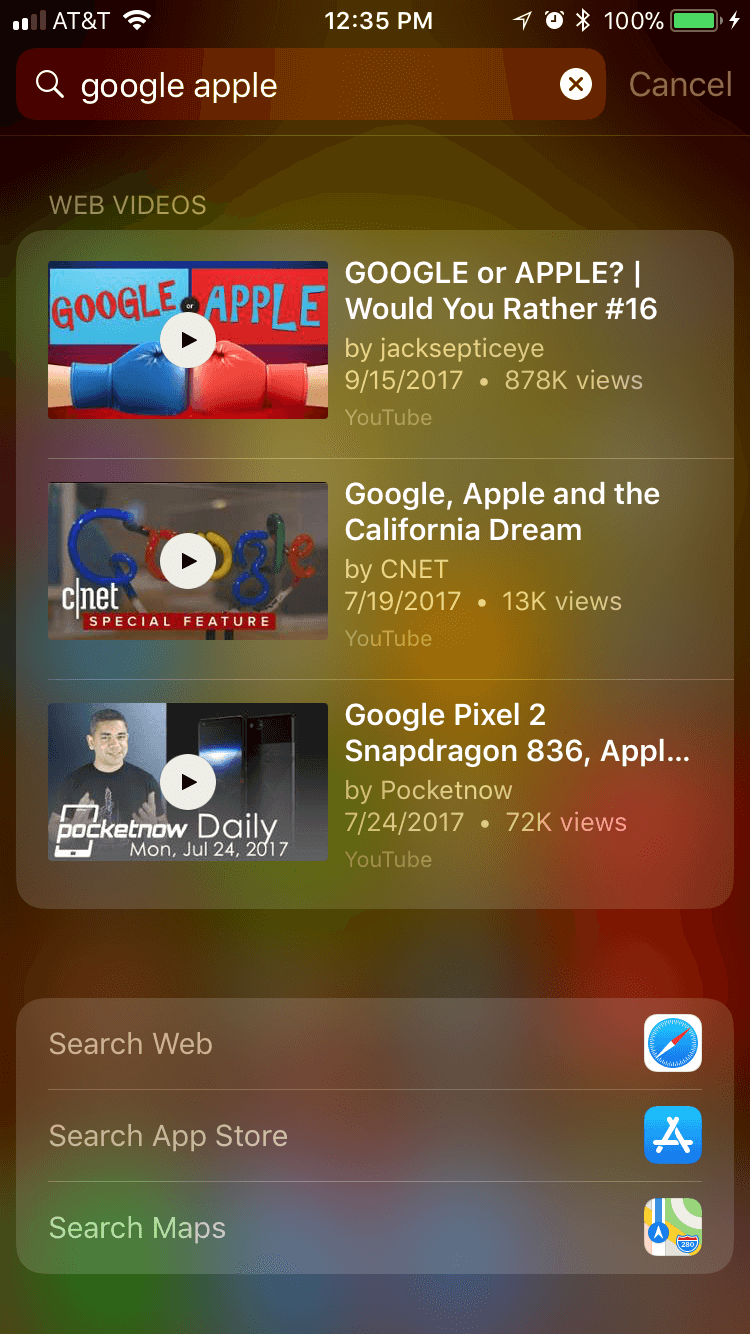 Source: Apple Switches Back to Google Search Results for iOS and Mac
Relevant Content Suggestions Available Within Google's iOS App
To provide a better user experience that anticipates users' needs, and also ensured that we spend more time browsing and gathering information, Google introduced an updated iOS app that now offers related content suggestions. A "People also view" pop-up appears at the bottom of the page in an expandable carousel format.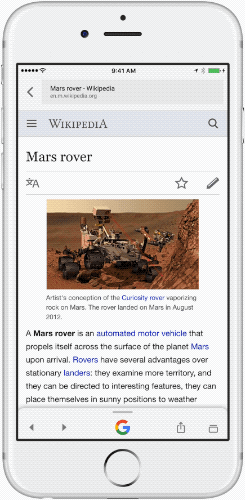 Source: Google iOS App Now Makes Related Content Suggestions
Google Mobile Enables E-book Search in Local Libraries
It is now easier to find a library that has that very e-book you need. Google's mobile search allows users to look for e-books in local libraries. The new feature is, so far, only available in the US. To find out whether a particular e-book is available at your local library, simply go to the new "Borrow e-book" tab, available in the "Get Book" section.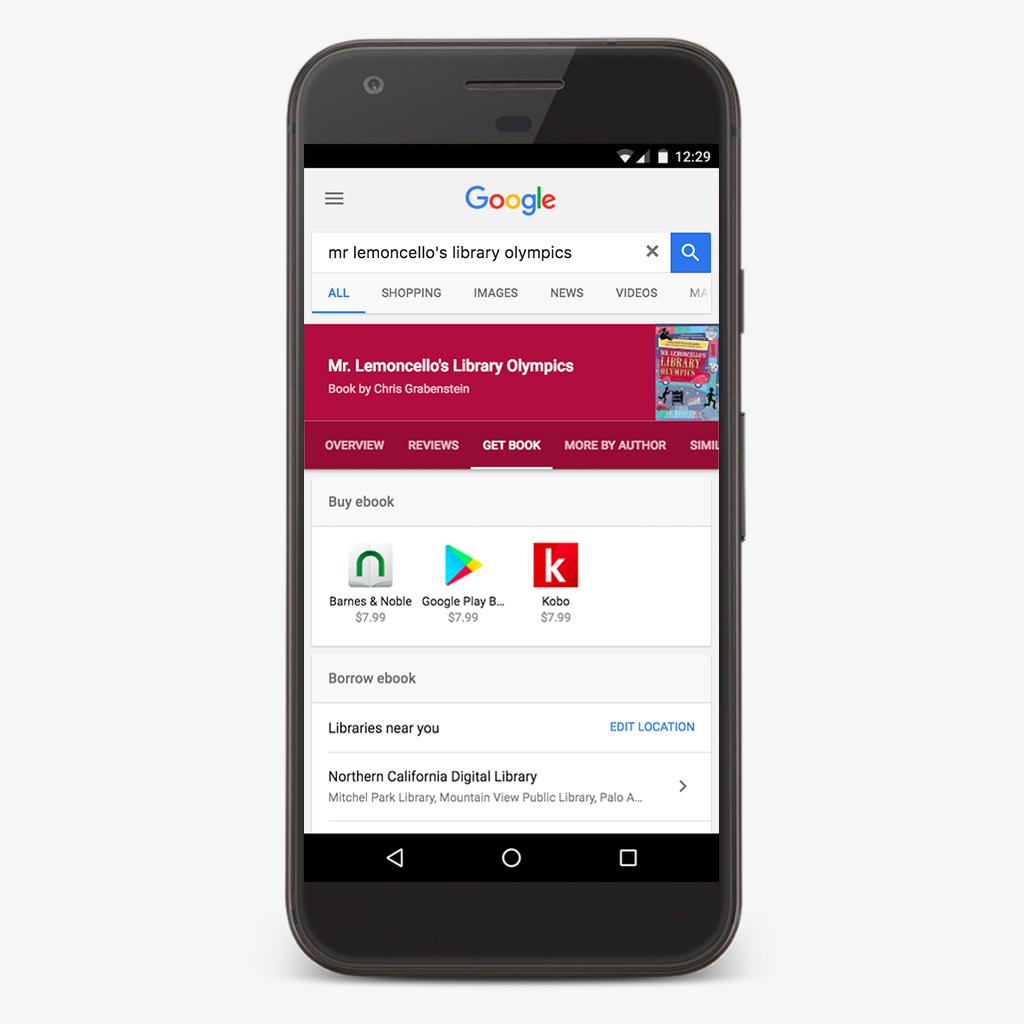 Source: Google Search Lets Readers Find E-Books at Their Local Libraries
---
GOOGLE ADS NEWS
New Auto Ads For Google AdSense
The new Auto Ads beta has nothing to do with specific ads for cars. Auto Ads appears to be a test of a specific ad code type. The code allows an automated ad generation on websites that try out the new feature. The only thing required from publishers is to place the code on pages on which they want to publish ads, and the system will automatically select the best ad placement on the page, taking into account the website's overall content.
Source: New Google AdSense Auto Ads Beta
Google AdSense Responsive Ads Go Big
As if advertisers and publishers haven't been facing enough trouble with ads, the coming age of adapting to various screen sizes has added one more issue to their agenda. Now mobile responsive ads will be displayed in full-width when the device is in a vertical mode. The full-width option can be deactivated by adding a responsive ad unit in your AdSense account. You can find more information on responsive ads on Google's AdSense Support page.
Source: Boost Your Multi-Screen Strategy With AdSense Responsive Ads
AdWords Ad Strategy Within the Gmail Suite to Be Altered
Google brings a safe and spam-free experience, highly appreciated by its G suite business users, to its free Gmail consumers, too. By the end of this year, Gmail's free consumer service (following G suite's business version) will stop using its consumer content for ad personalization and targeting. Thus, starting September 28, you might experience a fewer reach for your ad campaigns, as well as changes in clicks and conversions. To ensure a more comfortable transition, AdWords recommends replacing domain-based targeting (currently in place within Gmail) with a keyword-based targeting.
Source: As G Suite Gains Traction In the Enterprise, G Suite's Gmail and Consumer Gmail to More Closely Align
AdWords Editor Updates
Google has updated its AdWords Editor to the 12.1 version. The new version now supports expanded dynamic search ads, Shopping Showcase Ads, and new bidding options, such as First Position Bidding, which allows advertisers to have a broader reach for their budget.
Source: searchengineland.com
Source: AdWords Editor version 12.1
A Separate Unit for Google Shopping in Europe
Following the EU's antitrust order, Alphabet (Google's parent company) has come up with a creative solution. The company will now create a separate Google Shopping division for Europe to manage shopping search results in the region. From now on, PLA search results in Europe will not only display Google Shopping results but will also include competitor websites, which will get up to 10 slots based on their bidding. This move is intended to make sure that Google Shopping's biddings are run fairly and are not subsidized by Google itself. Google Shopping results will be marked with a "by Google" label", and other sites will provide a link to the product.
Source: Google to Create Shopping Service Unit to Satisfy EU
---
GOOGLE TOOLS NEWS
Startup with Google, A New Project for Entrepreneurs and Startups
Realize your entrepreneurial spirit with Google. That is the message Google is trying to communicate with its new project - Startup with Google. The project is designed to help startups and individual entrepreneurs to develop and succeed in their new ventures. The website provides various information and tools for business development, website creation, analytics insights, success case studies, and actual information on programs and events for startups around the globe.
Source: Startup With Google, a Resource To Help Young Companies Succeed
Google Merchant Center Introduces New Tools
Google Merchant Center is now adding plenty of novelties for an enhanced shopping experience, which brings a closer connection of retailers with the most qualified consumers.
GMC has changed its very principles of data operation. In addition to its primary feed, it has introduced a supplemental feed. What does it do? The primary feed, as you already know, contains data on your products that should be provided if you want them displayed. The supplemental feed allows for more flexibility when changing and adding product information that was previously a part of your primary feed. This can help with replacing attribute values or adding seasonal labels to your already existing products within the feed.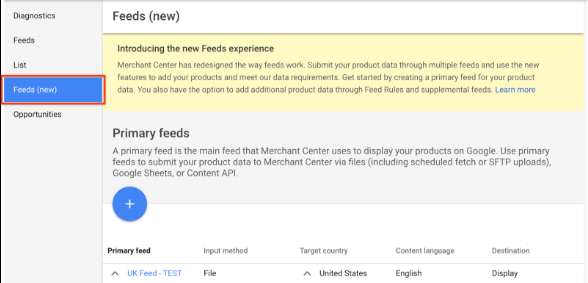 GMC has introduced a single feed for multiple countries. All you have to do is add new countries to the primary feed and leave the same language for all of them.

Modifying product data via Content API is now possible thanks to Feed Rules. This means that advertisers can now add alterations to their product information without changing the feed itself.
If you have ever felt like you are missing opportunities here and there, the "Opportunities" tab will dispel your doubts. Based on your data, the card offers suggestions on improving your feeds and campaigns.
Source: Ring In The Holidays With New Merchant Centre Tools
Google Signs a Deal With HTC to Enhance its Hardware Line
Following its pursuit to enter the hardware universe, Google has signed a deal with HTC, a major Taiwanese consumer electronics producer. HTC has agreed to provide Google with a part of its core team for $1.1 billion so that Google can improve its Made by Google product line. This is not the first time Google has teamed up with HTC's team to create a hardware product. This occurred when Google introduced the Pixel smartphone to the market.
Source: Google Signs Agreement With HTC, Continuing Our Big Bet on Hardware
---
BARRY SCHWARTZ'S SEO RECAP
---
FINAL WORDS
I'm glad you have read all the way to the very end of our digest because this is where the fun part is. It is sometimes easy to forget that Google is not all about updates, hard work, and endless development. And instead of my final words, I recommend that you get yourselves into the festive spirit and celebrate Google's 19th Birthday. Yes, it has been this long since Larry Page and Sergey Brin founded Google and made it into the search engine it is today.
So how does Google celebrate holidays? With a great doodle, of course. On its birthday, Google reminded us of all 19 of the mini-games we have enjoyed throughout the 19 years of its existence. We have all got one more chance to enjoy Google's ode to Beethoven's 245 birthday with its  music puzzle, and the infamous Halloween game of Momo the ghost-hunting cat, as well as new versions of the snake game, tic tac toe, Pac-Man, the Earth Day quiz and many others.
If you have missed the festive spirit, want some feel-good action, or simply want to kill some time while pretending you are working, you can always go back in time. Simply type "google birthday surprise spinner" in the search box and enjoy spinning the wheel full of games and fun.

Have a great time and make sure you are up to date with everything that is happening in the Google space. In the meantime (probably, in-between playing the games above), think about how we can be even better with our digest. Don't hesitate to share your thoughts and send us all the latest changes within Google you have spotted in the comments. See you in two weeks!