As we are getting past summer's midpoint, less and less big industry news has come out (perhaps everyone at Google is on vacation?). Now is a good time to relax and prepare for the end of vacations season and the inevitable return of the usual marketing turmoil. Nevertheless, our digest is here help you keep track of all the new stuff that keeps happening at Google.
Keep reading to learn about SERP tests and updates, changes in Google Ads, Google tool updates, more data in the GSC API, and a new video series that will be useful to all. 
---
GOOGLE SEARCH NEWS
SERP Tests and Updates
As usual, Google never stops testing new search features. Here are some features that were noticed by users in the past two weeks (and documented by the one and only Barry Schwartz):
1). "More images" section in Featured Snippet spotted by @type_SEO: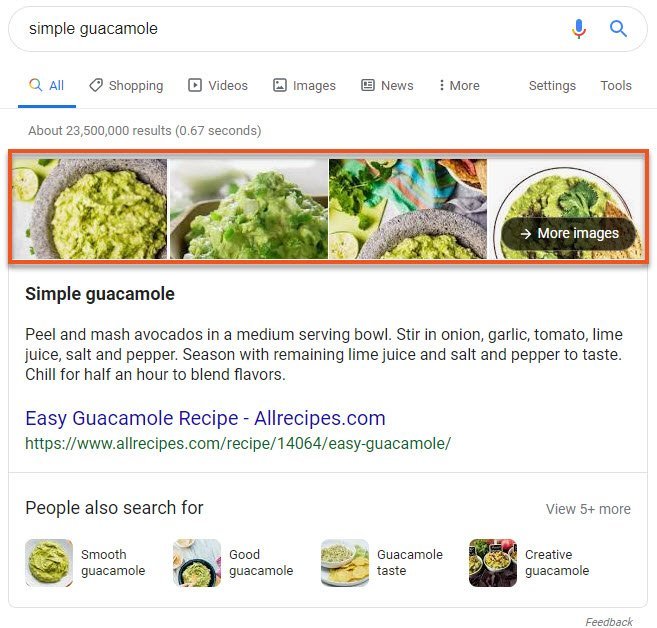 Source: Google Featured Snippets More Images Section
2). More related search boxes in Image Search:
Source:  Google Showing More Related Search Boxes In Image Search
3). "Some Popular Queries" showing up when a query returns no results. This feature was noticed by a few users in India, including @mayank_jee: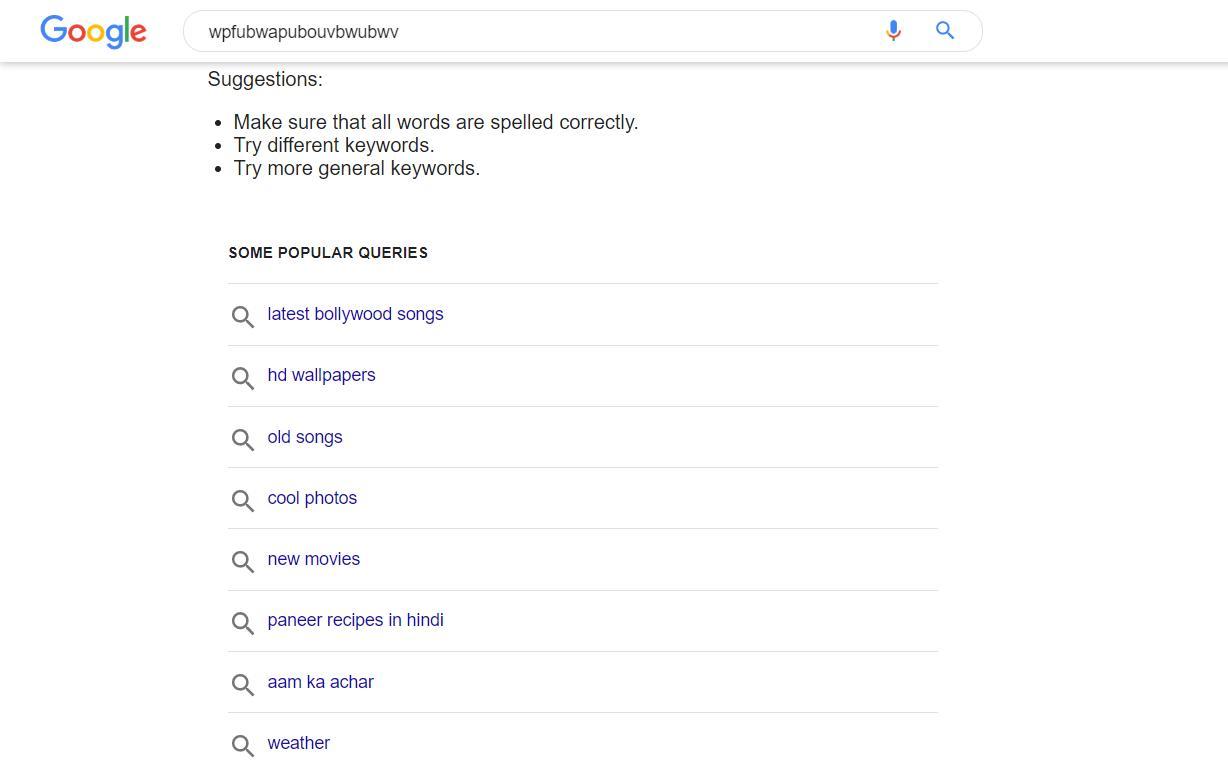 Source: Google Tests "Some Popular Queries" Feature
4). New Google News layout:
Image source: Search Engine Land
Source: Google News rolling out card layout on desktop search results
5). New Preview box in Image Search:
New @Google image loading split test is pretty cool. Not sure if seen before.

At first glance, the right-alignment was weird, but I'm already used to it. Loading speed is 2x as fast because no waiting for down-scrolling. @rustybrick pic.twitter.com/hCCT1dRGWO

— SEOwner (@tehseowner) July 2, 2019
Source: Google Image Search Tests Sticky Image Preview Box
6). Ads in "people also view" carousel:
Source: Google Ads In People Also View Carousel - A Test Or Bug?
GIF Sharing from Google Images
You can now share GIFs straight from mobile Image search. This feature supports different apps, including Gmail, Hangouts, Android Messages, and Whatsapp. To make your GIF appear in this search section, upload it to Tenor.com or reach out to Google's partnership team.
Source: GIF-ing you a way to say LOL, haha or jajaja from Google Images
---
GOOGLE ADS NEWS
New Targeting Options in Display & Video 360
Google announced a four new Display & Video 360 targeting updates that will roll out on August 26th:
1). Environment targeting will stop supporting device and position-related options and focus on sites and apps:
Google: "The current environment targeting setting mixes together serving environment with device types and ad positions. The new version of environment and position targeting separates out these distinct settings into related groupings."
2). Position targeting - you will be able to choose your display, video or audio ad spot on the publisher's website:
Google: "We've brought together all of the targeting options related to ad position into a single place."
3). Video ad player size options:
Google: "We've moved video ad position from video targeting to position targeting so it's grouped with other position-related options. This targeting control still functions the same even though it's moved locations."
4). A new version of structured data files (v5) that supports new targeting fields. You can find release notes here.
Source: Revamped environment and position targeting coming to Display & Video 360
---
GOOGLE TOOLS NEWS
Google Data Studio Update
If you use Google Data Studio, you have probably already noticed the new main page and a couple of new features that include new sorting options in charts, BigQuery BI Engine support, and more reporting options — including downloadable PDF reports and scheduled email reports. If you want to learn more about the new Data Studio look and feel, watch this video:
Source: Get to insights quicker with Data Studio's new home page
More Data in GSC API 
As Martin Splitt mentioned in his recent SEO Mythbusting video, Google is planning to provide more data via the Google Search Console API and integrate it with some of the most popular CMSs. At the moment, the GSC API can be used to obtain queries stats, sitemaps data, and add/remove sites. Google has not provided any additional information on these plans. 
Source: Google is Bringing Search Console Data to Third-Party Content Platforms
Reviews Sorted by Topics in Google Maps
"Place topics" is a new feature in the Google Maps mobile app that automatically sorts reviews by tags. According to Local Search forum users, this feature currently only works on Android devices.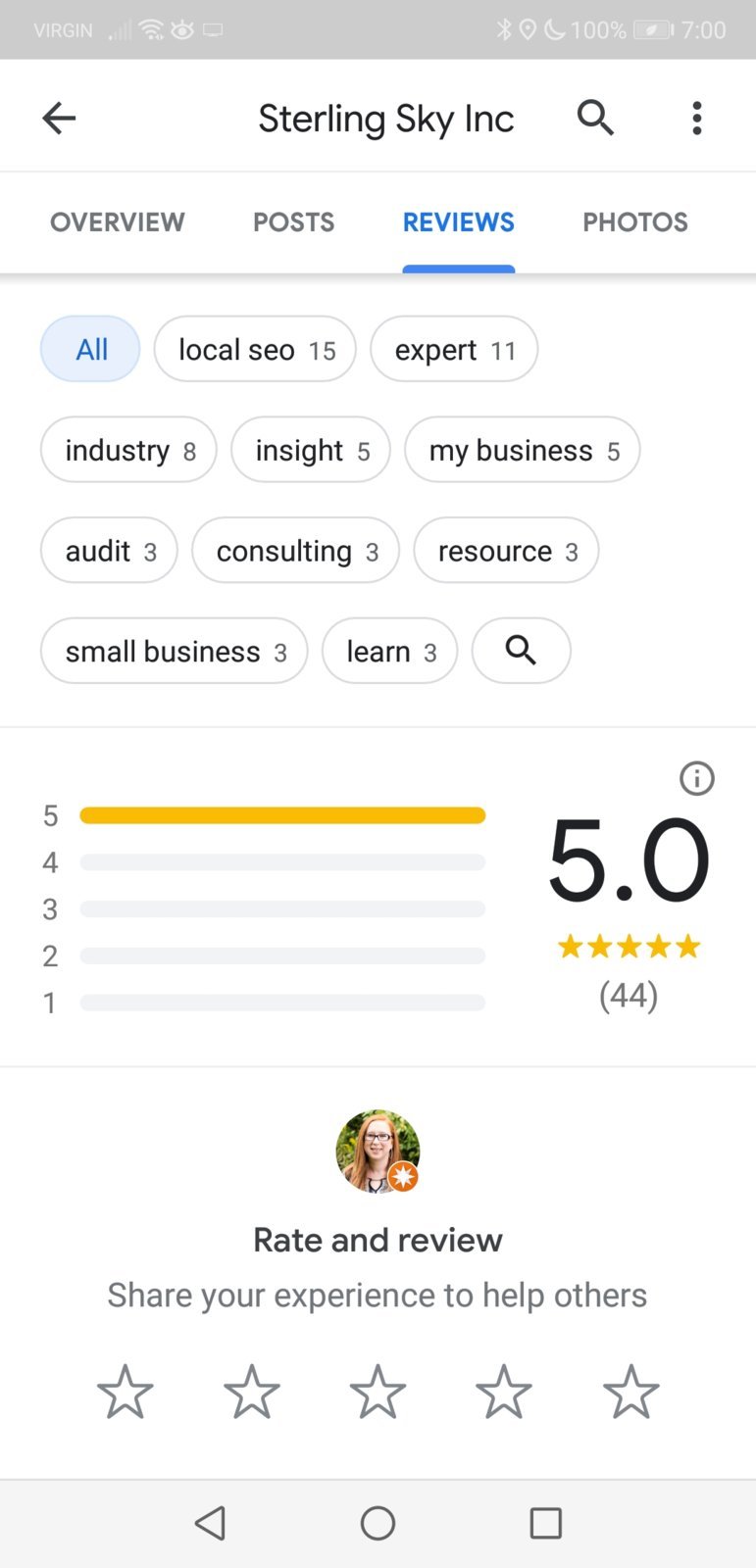 Image source: localsearchforum.com
Source: Google Maps Launches Place Topics
Traffic Delays and Crowdedness Data in Google Maps
Two new features are now available in Google Maps.
1). Live traffic delays provides information about public transportation delays based on traffic data.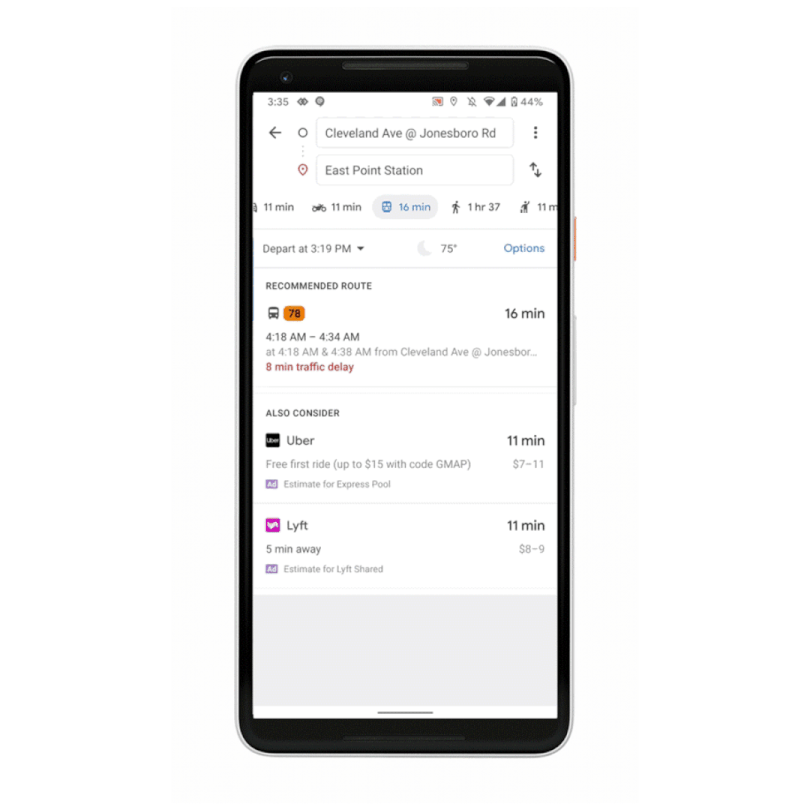 2). Crowdedness predictions shows projected public transportation crowdedness based on past rides.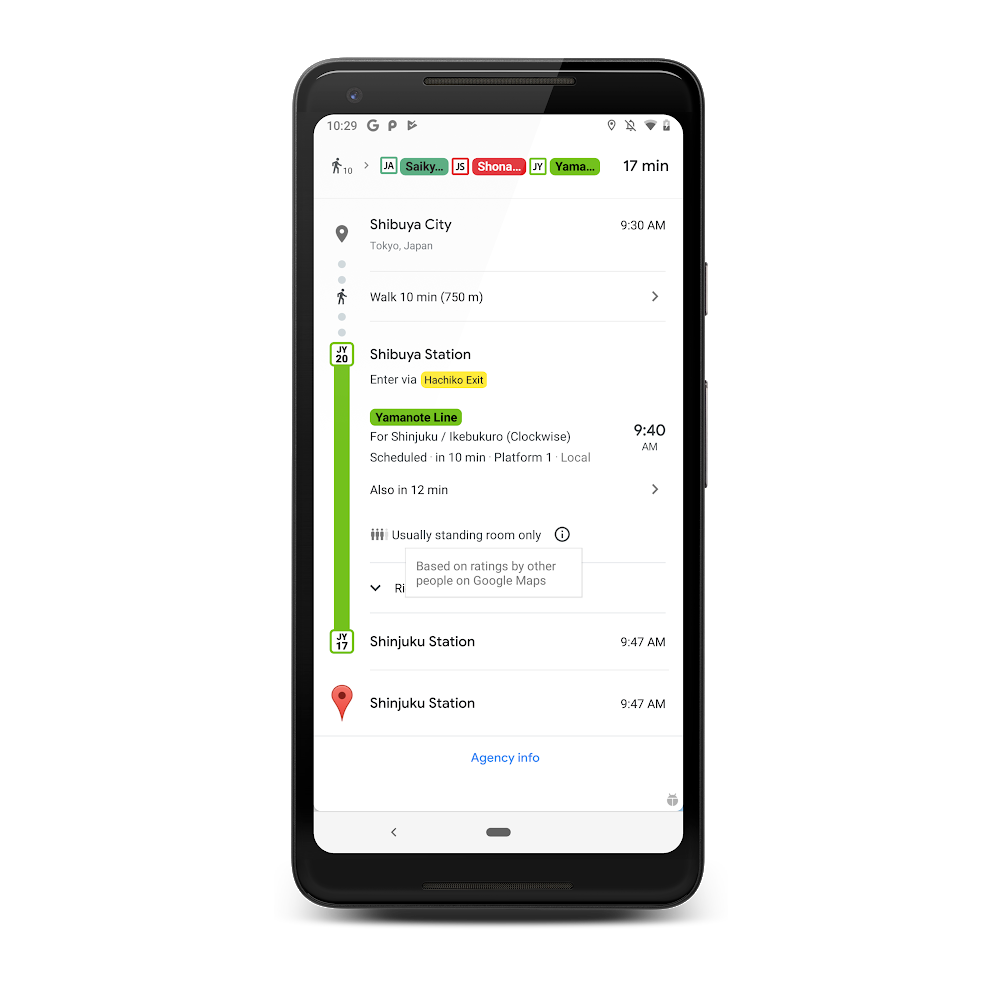 These features are now available for Android and iOS users in 200 cities over the world. 
Source: Grab a seat and be on time with new transit updates on Google Maps
Fuchsia OS Documentation 
Fuchsia.dev is a new site launched to educate developers about Google's next platform. The new OS has been in development for a few years. On the website, you can find Fuchsia documentation and reference information. One day Fuchsia will replace Android on all Google devices, so you better watch out!
Source: Google launches Fuchsia.dev to teach developers about Fuchsia OS
New Video Series by John Mueller
#AskGoogleWebmasters is a new video series that will feature John Mueller. Most likely, it will be in many ways similar to Matt Cutts' Q&A series. New videos will be published on the Google Webmasters Youtube channel. It looks like the only way to ask a question, for now, is to use#AskGoogleWebmasters hashtag on Twitter. You should definitely check out this hilarious trailer:
Source: Twitter: Google Webmasters
---
These are all the news I have for you today; stay tuned and don't forget to check our digest every other Wednesday!