Over the past few weeks, Google rolled out an impressive number of new services and apps to make our busy lives easier and more organized. From Google Tasks to Android Chats, it seems like Google is almost ready to cover it all.
But let's hear what our experts - Arianne Donoghue, the Strategy Director at Epiphany Search, and Aleyda Solis, Founder at Orainti - have to say about the biggest headlines that impact our digital future on our Search Marketing Scoop podcast. Tune in to get some real insights.
[podcast-subscribe]
And most certainly read on to learn about the new video ad format to reach a wider audience, see how you can Talk to Books with Google, and how to make sure you are using Gmail's potential to its fullest.
GOOGLE SEARCH NEWS
Google Updates Its Core Search Algorithm
Google has announced that it updated its core search algorithm. This is a routine, broad update that was released on 16 April. These kinds of updates are rolled out a few times each year, and they can impact a websites' ranking by increasing or decreasing their rankings. As Google confirms, websites cannot and should not do anything specific about the changes they see.
On Monday, we released a broad core algorithm update, as we routinely do throughout the year. For background and advice about these, see our tweet from last month: https://t.co/uPlEdSu6xp

— Google SearchLiaison (@searchliaison) April 20, 2018
Sources: Google Confirms Rolling Out a Broad Core Search Algorithm Update Earlier This Week; Twitter
Google's PageRank Gets a New Patent
Google renewed its patent for using PageRank. The patent document describes the operating principle and the value of PageRank. Although Google continues using PageRank for its rankings, they eliminated toolbar PR back in 2016 so that SEOs would stop relying on these numbers. Google's representatives claim that the patent renewal will not impact ranking algorithms, and emphasize that a sheer fact of renewing the patent does not necessarily mean that the company is actually using PageRank in a way it is described in the document, and at all.
Sources: United States Patent; PageRank Updated; Should SEOs Care About the Updated Google PageRank Patent?
"Mentioned in Wikipedia", a New Carousel in SERP
Google added a new carousel in search results, called «Mentioned in Wikipedia». The new feature is rolled out for both mobile and desktop search. For instance, if you enter a [dog food brands] query, this carousel only shows those brands that have a Wikipedia presence. Upon clicking on the "mentioned in Wikipedia", the user gets directed to a special page on the encyclopedia's website. And if you click on the brand within the carousel, you will be directed towards a new tab with search results for that particular company. It is still unclear which countries and which queries are already seeing the new carousel.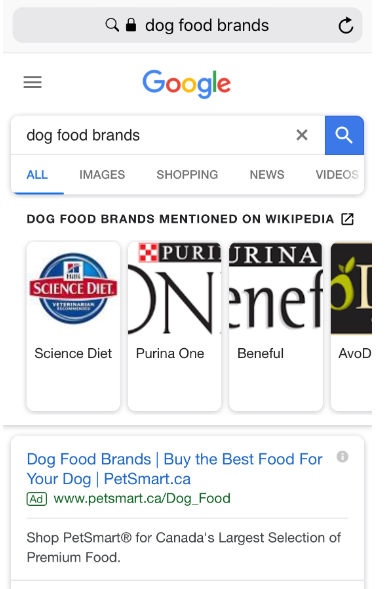 Source: Google Adds "Mentioned on Wikipedia" Carousels in Search Results
Google Optimizes Its Autocomplete
In the forthcoming weeks, Google will start removing various types of its autocomplete predictions. The autocomplete feature is based on an analysis of real searches performed on Google and returns the most popular and trending combinations that are relevant to the characters you have entered; this is also based on your geolocation and previous search history. The search giant admits that the autocomplete is far from being perfect, and can even offer predictions that contradict the autocomplete policies. Google removes inappropriate suggestions based on the user feedback.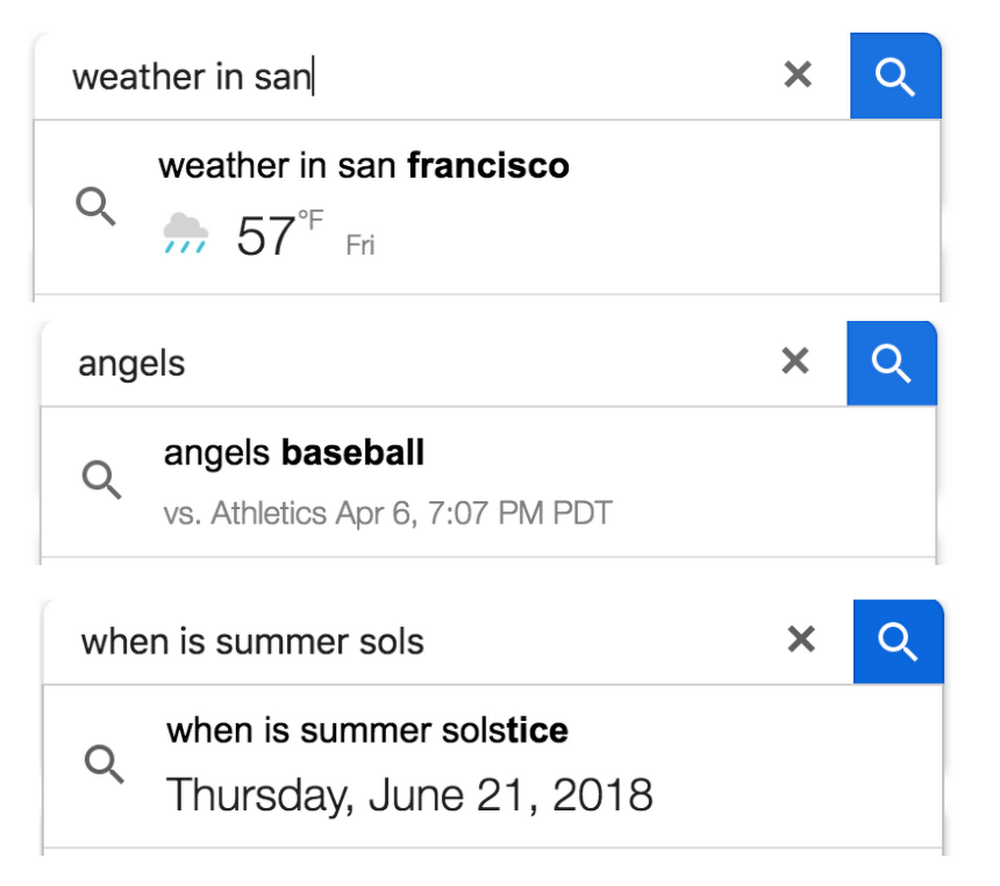 Source: How Google Autocomplete Works in Search
Manual Actions from Google for Expired Job Listings
Google renewed the schema documentation for Job Postings. According to the new rules, Google may issue manual actions on those website owners who failed to remove expired job listings. Google offers plenty of ways of removing your job posting:
By removing the markup from the webpage.

By removing the entire page (404 or 410 status code).

By adding a noindex meta tag to the page.

By making sure the validThrough property is completed and in the past.
The manual actions will only impact websites that publish their vacancies with the job schema documentation.
Sources: Twitter; Google May Issue Manual Actions Over Job Schema on Expired Job Listings
GOOGLE ADS NEWS
New Video Ad Format in Google AdWords
Google AdWords adds a new format for video ads – OutStream. OutStream ads are only intended for mobile devices and are shown beyond YouTube and are shown on Google video partners websites and apps. This format has more potential for building brand awareness thanks to a wider audience reach.
When the outstream video ad comes into view on the mobile screen, the video starts playing with sound off (remember, Facebook's video ads?). And if the ad attracted the user's attention, they can turn the sound on; if not, they just have to keep scrolling to get rid of the ad. Outstream ads are charged on a viewable CPM (cost per mille) basis, or vCPM. This means that the view is only counted if 50% of the ad was shown on the screen for more than two seconds.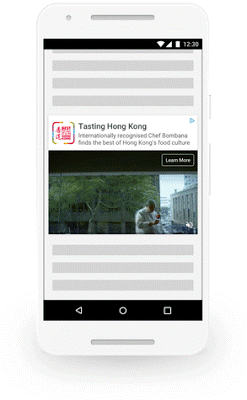 Source: A New Video Format to Reach People Across the Mobile Web and Apps
Google Tests One-Line Brief Ads
Google AdWords is testing a new ads format for mobile search results. One-line brief ads seem to be making their entrance. When you enter «ecommerce» and «for sale» queries to the search box, you see an ad block with "ads: more for [your query]"box with a list of websites - URLs and an icon. And these ads don't have the usual elements like title, description, and extensions. We still don't know any details about the scope and the countries involved in the experiment.
Source: Google Testing One Line Brief AdWords Ads
Google Expands "Funding Choices" Platform
As we all recall, back in February 2017 Google started blocking intrusive and bad ads in its Chrome browser. On top of that, most browsers have other extensions that help users with ad blocking. Thus, advertisers tend to get significant losses due to a decrease in their ads displays on AdSense publishers' sites. And, as a part of Google's"Coalition for Better Ads" initiative, Google introduced the "Funding Choices" platform that is aimed at helping out publishers recover lost revenue from ad blockers. In the upcoming weeks, the search giant will roll out the platform to 31 countries (the initial scope only included five countries).
Sources: Funding Choices Components and Availability; Helping Publishers Recover Lost Revenue From Ad Blocking; Google Brings "Funding Choices" Ad Messaging to More Countries & Adds Subscription Offer
GOOGLE TOOLS NEWS
Redesigned Gmail is Now Available on All Desktops
Remember, in one of the previous digests I showed you an image of the new Gmail design in a notepad? Well, it is now live and available to anyone who uses Gmail's desktop version. Apart from a mere revamp, Google extended the functionality of the service:
Confidential Mode allows users to create an expiration date or revoke emails that they previously sent out. The message will not be sent out directly to the recipient; instead, they will receive a link that will only be live for a certain period of time.

Information Rights Management (IRM) feature gives users the control over the rights to forward, copy, download or print certain emails.

Two-factor authentication with messages allows the sender to require a code that will be sent out to the recipient's phone number via SMS to be able to open the email.

Scheduling is also now a part of Gmail's new functionality. As you can guess, users can now determine that date and time of their email send-out.

High-Priority Notifications automatically bring important emails to the top of your unread list. Google automatically determines which emails require a timely reply or action.
On top of all the new features, the revamped Gmail is now available offline and is better integrated with Calendar, Notes and its new service, Google Tasks (to learn more about the newly introduced service, read below).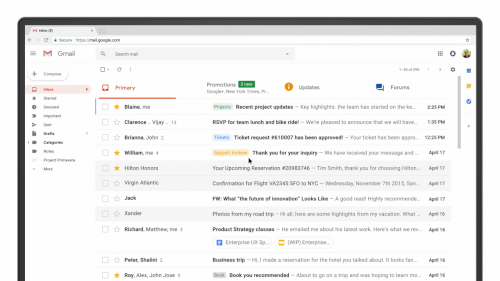 Sources: With New Security and Intelligent Features, the New Gmail Means Business; Stay Composed, Here's a Quick rundown of the New Gmail
Introducing Google Tasks
Google released a new app called "Google Tasks" that is a task management service for those who need a little bit of a more organized space around them. With the help of Google Tasks, users should be able to better manage their tasks created either in Gmail or Calendar, add notes and edit them as soon as anything changes or as some smaller tasks get completed. You can create a task right from your Gmail account, review all the setup tasks on Gmail's side panel, and get notifications if there is an approaching deadline.
You can work on your tasks both via desktop and mobile device. The new service is a part of G Suite and can already be downloaded from Google Play and App Store.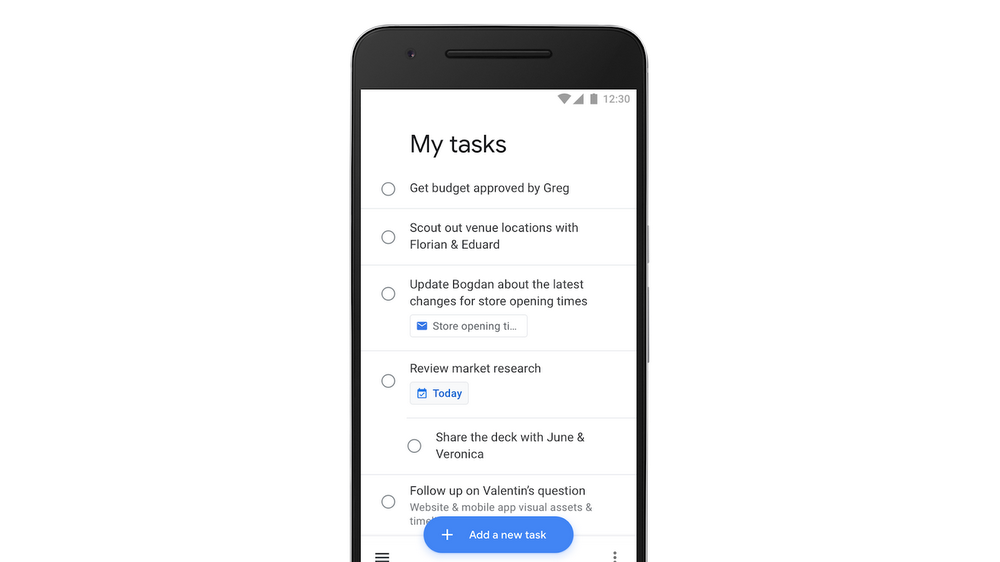 Source: Google Debuts a Standalone To-Do App, Google Tasks
Talk to Books With Google
Google introduces a new feature, Talk to Books, that is intended to help users get answers to their questions right from books. Upon receiving a question, Talk to Books scans every sentence in over 100 thousand volumes uploaded to Google Books and returns excerpts from books where the question is highlighted in bold. You can ask any question, but the service is now only available in English. Google defines the value of Talk to Books as a service for finding interesting books, quick quote research, analysis of various angles of looking at your topic, and just a source for intellectual entertainment.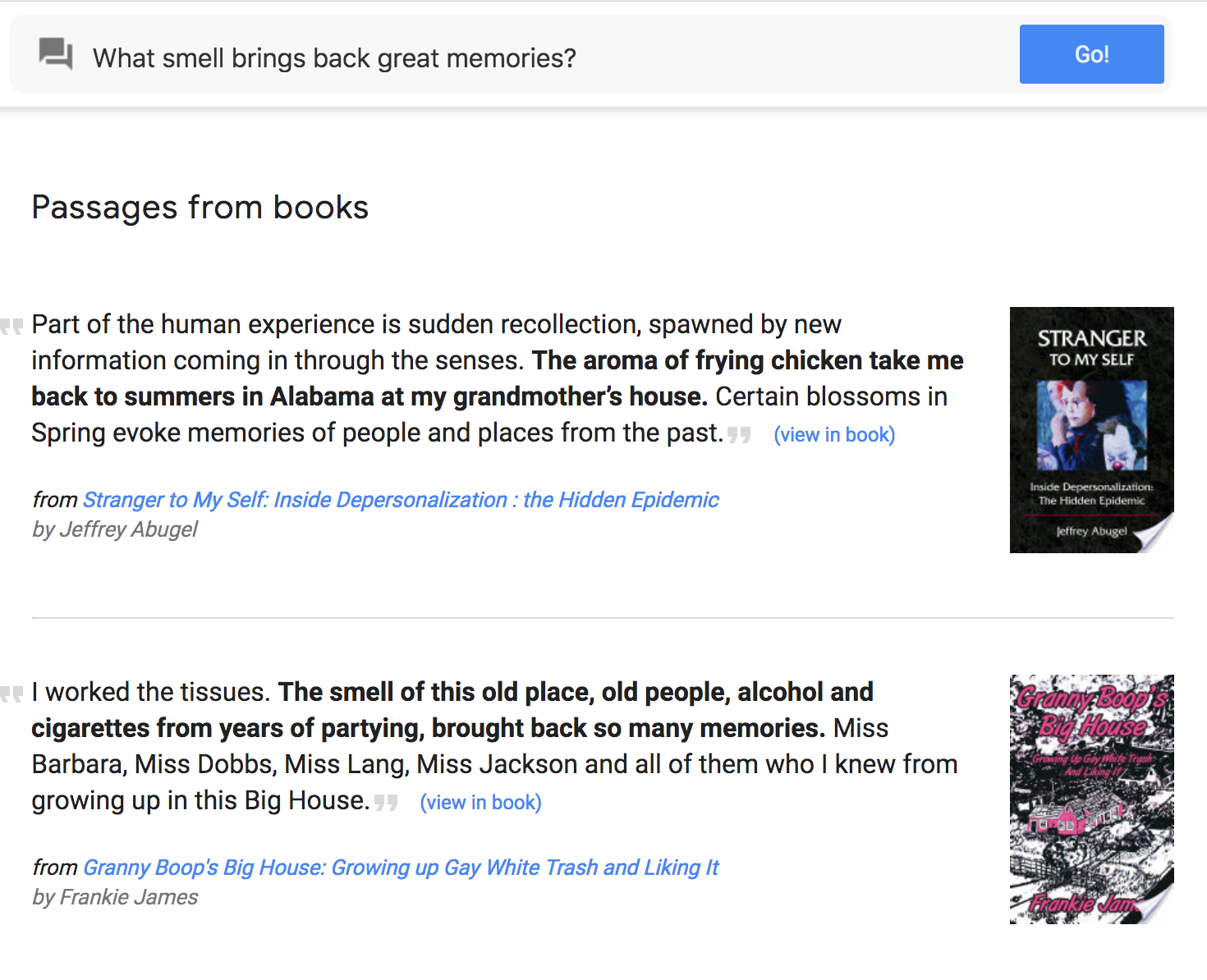 Source: Talk to Books
Alphabet's Financial Results in Q1 2018
For those who love number and financial figures, Alphabet (Google's parent) released its financial results for Q1 2018. Just a heads up, Google has exceeded all our expectations! If you are curious about where Google gets its revenue from and what it spends it later on, or what brings in the most income and takes up the biggest expenditure, check out their  report.
Source: Google Posts $31.1B in Total Revenue, Beats Top- and Bottom-Line Expectations
Grasshopper, an App for JavaScript Beginners
Google's internal startup incubator, Google Area 120, released an app for all those who want to learn JavaScript. Grasshopper is making education fun via a series of mini-games that help you learn new coding skills. All you have to do is dedicate about 5 minutes each day to complete puzzles and play a game. The more you play, the further level you go to, so the tasks become more and more difficult. The app helps you create a custom schedule and set up notifications - daily or weekly - so that you don't lose the new skills. You can download the app from Google Play and App Store.
Source: Learn to Code For Free - Grasshopper
Google is Developing Rich Communication Services
Google is currently working on launching a new Rich Communication Service (RCS-service) that is supposed to replace Android's traditional SMS platform to compete with iMessage. The new service will be integrated with Android Messages app. After the release of Chat (working title), Android users will be provided with features like reading receipts, viewing if someone's typing, group chats, and viewing images and videos in full resolution. These are some basic texting app functions that are already available on Apple's iMessage, but, unlike Apple, Android's texts will not be encrypted.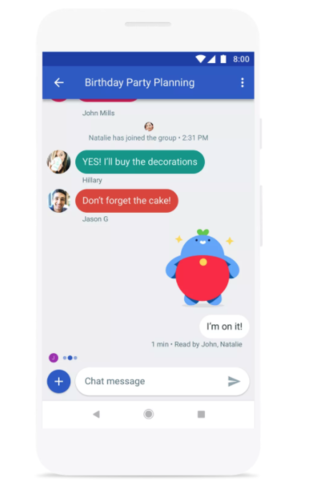 Source: Exclusive: Chat is Google's Next Big Fix for Android's Messaging Mess