We have been studying all the new updates and developments that came to us from Google in the past two weeks. We have noticed the announcements are gradually increasing as the first quarter draws to a close. As you will see below, there are a lot of interesting changes that have taken place in the Googlesphere, from new ad formats on Google Images to a new layout on Google My Business to revamped tools like Test My Site & RCS Business Messaging, and there have been a lot of improvement updates on AMP 2019. We have included them all to help you quickly track down and understand any earlier update that pertains to you or the work you are doing.
For more information on these updates, don't miss the  Marketing Scoop podcast with Nadya Khoja, the Chief Growth Officer at Venngage, and Dan Knowlton, the Co-Founder at KPS Digital Marketing. They will provide you with real tips and insights you need to know about these updates.
[podcast-subscribe]
---
GOOGLE SEARCH NEWS
New Features Within Google Search for E-commerce Sites
Google has recently introduced new ways for merchants to provide up-to-date and accurate product information to improve search results for shoppers. 
Retailers and brands having structured data markup on their sites will see a new report for products in their Search Console. The report will highlight pending issues for markup on their sites that can be addressed to ensure Google understands their products well. Furthermore, product data feeds uploaded to Google Merchant Center will now be eligible to be shown in places like Google Search and Google Images. The information related to products will be sorted and ranked on Google based on their relevance to users' searches. Google is also rolling out new features in Google Manufacturer Center (GMC) to improve brands' visibility and customers' search. Accordingly, GMC will now include product description, product variants, and rich content in the form of high-quality images and videos that can be displayed on the product's knowledge panel.
According to Google, "These solutions give you multiple options to better reach and inform potential customers about your products as they shop across Google."
Source:  Help customers discover your products on Google
New Form to Report Fraudulent Activity on Google Maps
Marissa Nordahl, the Community Manager at Google My Business, announced that Google is considering a new way to report fraudulent activity on businesses in Google Maps. Accordingly, users can now submit a complaint to Google if they come across "a business name, phone number, or URL on Google Maps that leads to fraudulent activity." The Spam board used on Google My Business Community platform will be closed, and users can now report spam-related issues using a new form Google has provided. Once submitted, complaints will be reviewed as per the guidelines Google has established for representing businesses on Google Maps.
Source:  [Launch] New fraudulent activity form
Safety of Minors on YouTube: Additional Measures
Google has already been taking actions to protect young people on YouTube; now we are seeing additional updates related to the safety of minors on YouTube. These changes are mainly related to comments on YouTube. Steps taken by Google in this regard include disabling comments on videos that feature minors, launching a new comments classifier to identify and remove predatory comments, and taking action against creators who cause egregious harm to the community.Google is committed to taking stern actions and terminate channels that attempt to endanger minors in any way. The search engine also requests responsible YouTube users to continue flagging harmful videos so that an appropriate and timely action could be taken against them.
Source:  More updates on our actions related to the safety of minors on YouTube
New Layout to Feature Discounts and Offers in Google My Business
Google has announced making offers and deals more prominent on Business Profiles on Google. Accordingly, a new layout has been introduced that features a dedicated space for business owners to include their most recent offers. Google believes this will make it even easier for potential customers to make quick decisions on the offers they like. Businesses will see an option to categorize a new post they create in the Google My Business App as an offer. What's more, they can feature "up to 10 unique offers in the carousel, providing a list of choices [to the customers]."
As per Google, the aim of the new layout is to make it simpler for businesses to attract customers and easier for people to make quick decisions about where they want to go.
Source:  How to use the new Offers view on your Business Profile
AMP 2019 Improvements Review
Google has rolled out a blog post highlighting the latest improvements that have taken place in the AMP project. These improvements are primarily related to videos, consent, forms, and lists.
Google believes that users sometimes prefer watching a video along with the related notes simultaneously. To that end, the dock attribute on <amp-video> is updated so that it now "supports minimizing the video to the corner of the viewport when the user scrolls." Google has also launched <amp-video-iframe> to allow developers to incorporate a custom-built video player that includes all the features available in the AMP video interface.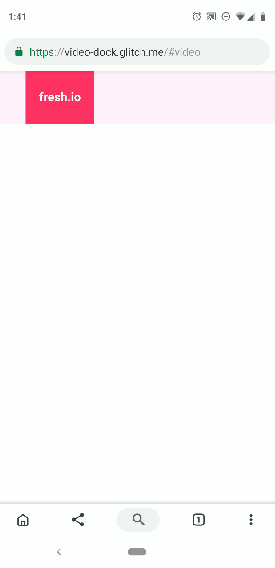 Also, the search engine has introduced some more tweaks to the <amp-list> to improve engagement and user experience. Developers can now specify when they want the container to resize on user interaction. Google is experimenting with adding infinite scroll capabilities to the <amp-list> component. Once enabled in AMP, this feature will allow users to see more of the related items as soon as they reach the end of a particular list of items (like search results, product cards, etc.).
Google has also enabled the input masking feature in forms to help make the task of filling out forms a bit easier. Developers can now add formatting like interstitial characters and spaces to assist users in filling out forms more efficiently. Some of the already-launched components in AMP are also being fine-tuned to create a more delightful experience for the end users. The improved transitions for all images going to and from lightbox mode are one such example.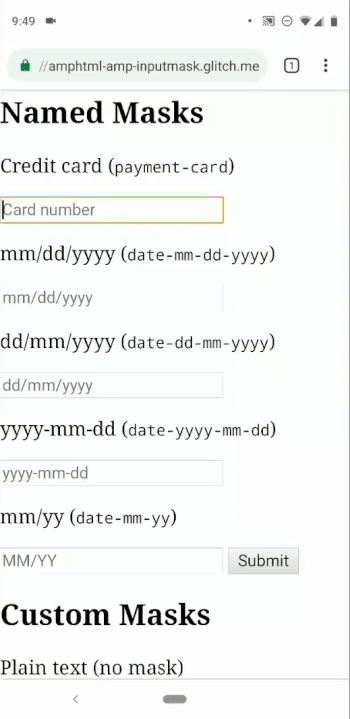 The last bit of update in AMP pertains to <amp-consent> which now supports 3rd party integration. As a result, consent management platforms (CMP) can now easily integrate with AMP and publishers who rely on these platforms to manage consent status can also inline the configuration to show their own consent UI inside AMP.
Source:  What's new in AMP, Q1 2019: Improvements to consent, videos, forms and lists
New SEO Video Series for JavaScript Sites
Google Developer and Webmaster Trends Analyst, Martin Splitt, has created a video series on YouTube. In the series, Martin will talk about how Googlebot runs javascript and why Javascript SEO matters for sites that are built on this language. The first episode of the video series is already out and available on YouTube. If SEO in a JavaScript environment is the area you're interested in, you can subscribe to the new YouTube channel here.
Source:  Twitter: Martin Splitt
GOOGLE ADS NEWS
Farewell to Google Ads Average Position Metric
Google announced that it is planning to phase out the Average Position metric in Google Ads this September. (It shows how your ad typically ranks relative to other ads in Google's SERPs). In its stead, Google rolled out four new search ad position metrics last November for gauging SERP prominence: "Impression (Absolute Top) %" and "Impression (Top) %", complemented by "Search absolute top impression share" and "Search (Top) IS".
Google says these new metrics provide a much clearer view of ad prominence than Average Position and recommends advertisers start using them when measuring and optimizing ads for SERP ranking.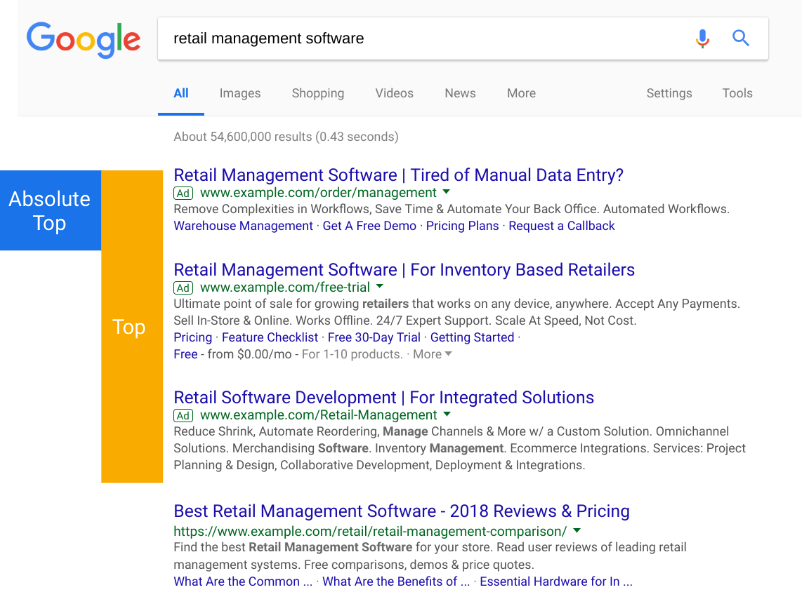 Source:  Prepare for average position to sunset
Added Lines of Text in Call-only Ads
In a February 25th announcement, Google said it is rolling out additional lines of text to call-only ads in the coming weeks so businesses can "provide more useful information to potential customers." With the additional lines, businesses will have two 30-character headlines as well as a 90-character description. The business name is moving to the beginning of the ad description so that there is more space in the headline for a call-to-action or business details. Google says these changes will allow for a more specific business description, noting that "being clear and transparent about who you are and what your business offers is a key principle of our call-only advertising policies."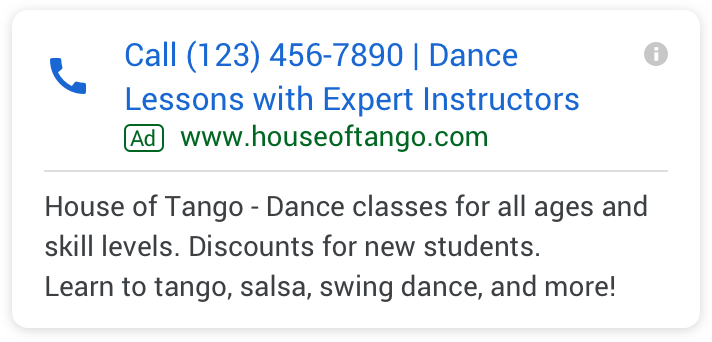 Source:  Say more in your call-only ads with added lines of text
New Ad Formats on Google Images
Google is introducing shoppable ads on Google Images to help connect advertisers with "the 50 percent of online shoppers" who are visual consumers. With the new format, advertisers can highlight multiple products in Google Images results that are available for sale within their sponsored ad. Google says it is now testing shoppable ads on a small percentage of traffic with select retailers, surfacing broad queries like 'home office ideas" and "shower tile designs".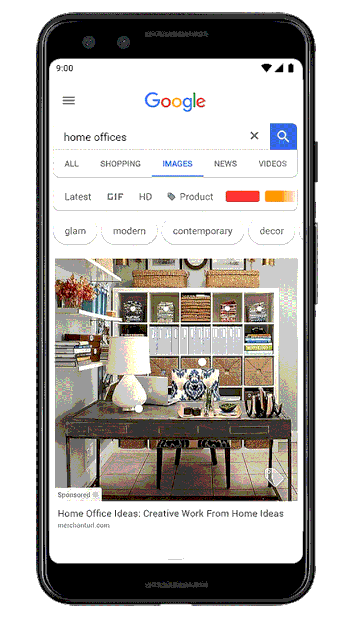 In its announcement, Google also mentions that is bringing Showcase Shopping ads to Google Images, "offering shoppers a more inspirational and rich visual experience", and that it is expanding the Merchant Center platform to go beyond advertising to touchpoints on "surfaces across Google." 
Source:  Connecting you to visual shoppers with new ad formats on Google Images
Giant Image Search Ads in New Verticals
Glenn Gabe, a Search Engine Land columnist, recently spotted Google testing a version of its giant image search ad format that was introduced in the automobile vertical a few years ago. This time around, it appeared on mobile and apparently involved the fashion/sportswear industry. According to Search Engine Land, the ad is for Nike, and it appeared for the non-branded search query "what are the best running sneakers." As we can see in the screenshots Glenn shared on Twitter, the format features multiple headlines, a large image carousel, and a separate space for product descriptions towards the bottom. The images in the ad can be swiped through and clicked on. Once an image is clicked, a page hosted by Google opens up with all the images and their captions included. At the bottom of the page, a card with a link to the advertiser's site is placed.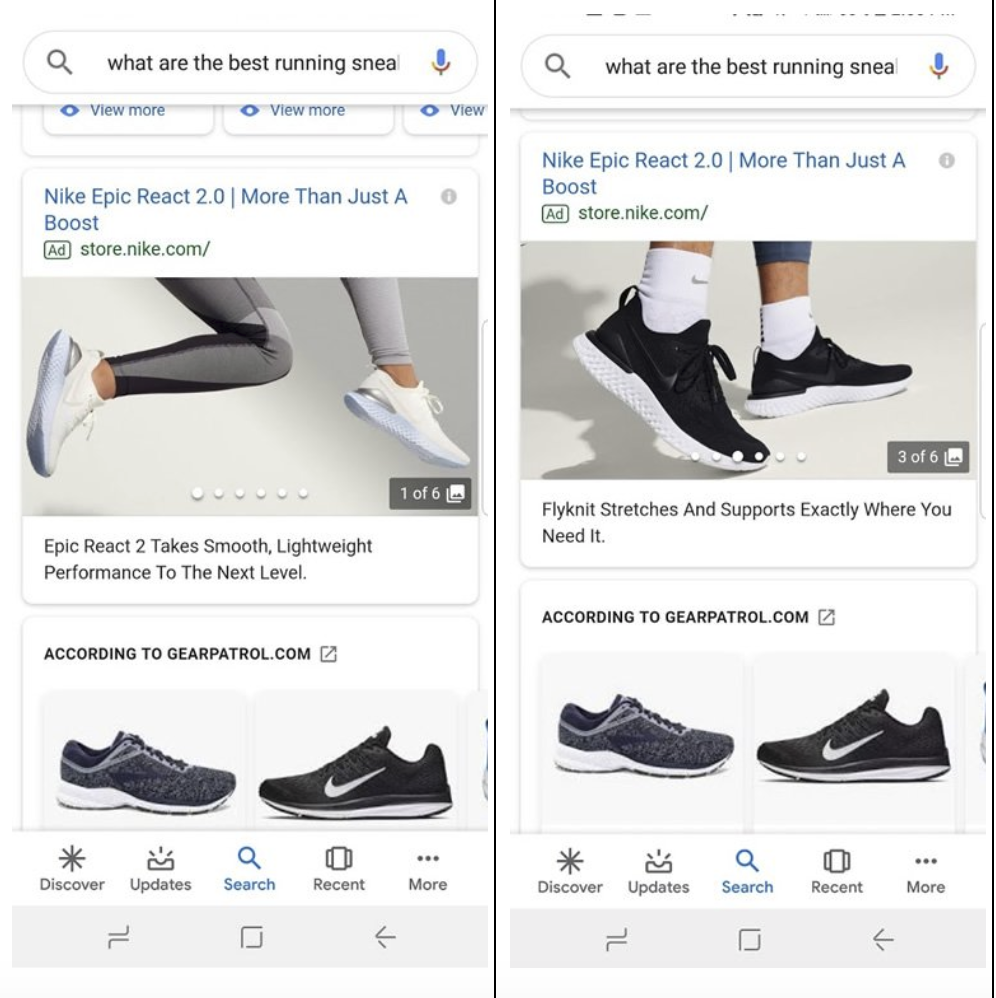 Sources:  Not just for auto anymore: Google tests giant image search ads in new verticals; Twitter: Glenn Gabe
GOOGLE TOOLS NEWS
Launching Domain Properties in Search Console
To help webmasters get the full picture of how Google sees their domain as a whole, the search engine giant has officially announced the launch of "domain properties" in Search Console. This option offers a "way of verifying and seeing the data from Google Search for a whole domain. Domain properties show data for all URLs under the domain name, including all protocols, subdomains, and paths. They give you a complete view of your website across Search Console, reducing the need to manually combine data ."
The Search Console will give webmasters a full view of their websites' data so they can understand how the search engine sees their site. For websites that have previously set up DNS verifications, Search Console will automatically create new domain properties for you over the next few weeks. For other websites, a new domain property can be added by following the steps Google provides: "Go to the property selector, add a new domain property, and use DNS verification. We recommend using domain properties where possible going forward."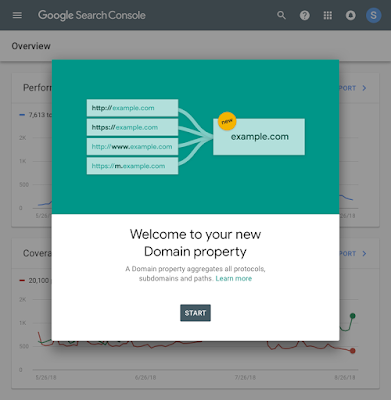 Source:  Announcing domain-wide data in Search Console 
Google Ads API is Out of Beta
Google has announced the production-ready release of Google Ads API. The v1 of the Google Ads API is now available for use in production systems. The v0 beta version users of Google Ads API should note that this version will sunset on April 30, 2019. All v0 requests, therefore, will begin to fail after this date. Google also advises the beta version users to update their client libraries to use the v1 endpoint which will be different from the v0 endpoint. Apart from the old features on AdWords API, Google Ads API will also provide additional features including the following:
"Google Ads Query Language makes querying more flexible.

Querying returns objects that can immediately be updated in the API.

Coding becomes easier as interacting with lists is more intuitive.

Querying and managing budgets is available to everyone for accounts using consolidated billing.

You can query, apply, and dismiss Recommendations.

Most resources can be mutated synchronously through a single service.

Querying change status in the API is more detailed."
Source:  Upgrade to the new Google Ads API to get the latest services
Grammar Suggestions Feature in Google Docs Expanded to G Suite Users
Google announced making the grammar suggestions feature in Google Docs available for G Suite Basic, Business, and Enterprise users. Some new features are also added to highlight possible grammatical errors and enhance existing spell check functions of the tool. In addition, Google is introducing a revamped interface to make the job of spotting and fixing errors faster and easier. Users of G Suite for Education and G Suite Enterprise for Education may note that the new grammar suggestions feature will not be available for them, but they may continue to apply for the beta version of this feature.
Source:  Spelling and grammar improvements in Docs
Duplex Expansion in the U.S.
Scott Huffman, the VP of Google Assistant, recently announced making Google Assistant available to more users across the U.S. Accordingly, Duplex, the technology behind Google Assistant, can now be accessed by all Pixel phones in over 43 US states. Google is looking to bring this tool to more iOS and Android devices over the next few weeks. And, in the process, continue its testing to incorporate more feedback and introduce new improvements.
Sources:  Duplex-powered Google Assistant restaurant booking expanding to more states and users;  Book a table with the Google Assistant across the country on more devices
Test My Site Tool and RCS Business Messaging Updates
Jerry Dischler, the Vice President of Product Management at Google, announced on February 25th that the search engine is introducing two new updates in its effort to deliver the kind of mobile experience that people expect today. These updates include a top-to-bottom rebuild of "Test My Site" and the growth and availability of "Rich Communication Services (RCS) Business Messaging."
The new Test My Site is not just an incremental improvement; it now provides businesses with crucial information about their websites, including:
"The speed of both their entire site and of individual pages

Whether their site/page speed is faster or slower compared to the prior month

Whether their site speed/page speed ranks Fast, Average, or Slow

How their site speed compares to others in the industry

The potential impact of site speed on revenue

A detailed list of recommended fixes to increase speed on up to 5 pages on their site

A complete report to share with their team."
RCS Business Messaging helps businesses improve their mobile experience for messaging. It now upgrades SMS with branding, rich media, business verification, suggested replies, and analytics. With RCS, businesses can deliver fast and interactive experiences "right to a mobile phone's default messaging app." The search engine giant doesn't seem to stop there. It is partnering with the mobile industry to further advance mobile messaging and deliver more delightful consumer experience with RCS.
Sources:  Tools to build a better mobile experience;  Google revamps Test My Site mobile site speed tool
[ create-campaign bg_images="https://static.semrush.com/blog/uploads/media/a4/4f/a44f7a6614c3ee4fc6b627878d5be0ee/website-performance-research-semrush-2018-back-banner.png" bg_button="-success" header="Check out your website performance" text="with SEMrush Site Audit"]