Summer fun is over, but Google news never stops. Here is a digest of what happened in the world of Google and beyond in the last two weeks. You will learn about quite a few new tools and features, as well as the end of a couple of old ones. Let's go!
---
GOOGLE SEARCH NEWS
"Evolving Nofollow" - Nofollow Link Attribute Will be Seen a 'hint'
On September 10th Google announced, "two new link attributes that provide webmasters with additional ways to identify to Google Search the nature of particular links." They explained the new attributes, as well as the current nofollow as:
rel="sponsored": Use the sponsored attribute to identify links on your site that were created as part of advertisements, sponsorships or other compensation agreements.
rel="ugc": UGC stands for User Generated Content, and the ugc attribute value is recommended for links within user generated content, such as comments and forum posts.
rel="nofollow": Use this attribute for cases where you want to link to a page but don't want to imply any type of endorsement, including passing along ranking credit to another page.
Google said all of the link attributes are treated as hints regarding which links to consider or exclude within Search. "We'll use these hints – along with other signals – as a way to better understand how to appropriately analyze and use links within our systems."
For Crawling and Indexing Purposes, Nofollow will Become a "Hint" as of March 1, 2020
Currently, the link attributes sponsored, UGC and nofollow work as hints for Google to incorporate for ranking purposes, but it is on March 1st of next year that nofollow will become a hint for crawling and indexing.
To say the search community was confused and/or irritated with this news is an understatement; here are just a few of the comments and questions we saw on Twitter.
We are sure there will be plenty of upcoming articles, tests, and guides on these new attributes. Until then, we suggest you carefully read the article from Google, and check out Danny's thread from last night. 
Source:  Evolving "nofollow" – new ways to identify the nature of links
Possible Google Algorithm Updates
Speculation about two ranking algorithm updates in a row roamed the community in the last two weeks. The first update reportedly rolled out on August 29th. SEMrush sensor, as well as some other tools, spotted increased volatility on that day. The next wave of SERP changes happened on September 4th and 5th, as evidenced by numerous users on Webmaster World forum. Google, as always, has not confirmed anything yet.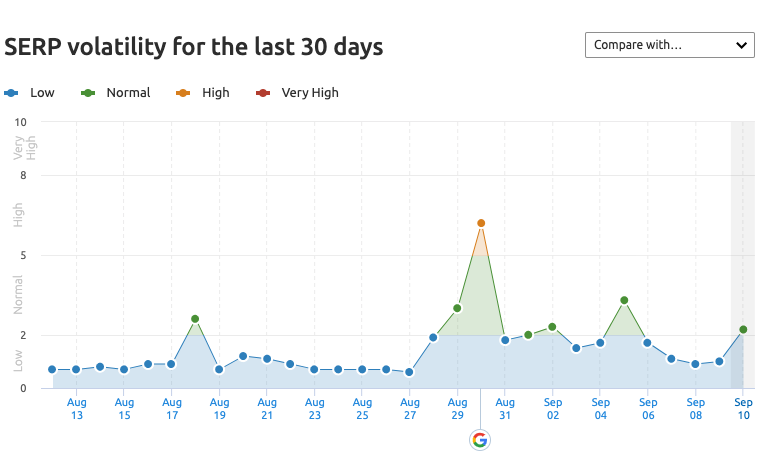 SEMrush Sensor data for the last 30 days
Sources:  Signs Of A Google Search Ranking Algorithm Update On August 29th,  Google Search Ranking Algorithm Update On September 4th & 5th?
Quality Rater Guidelines Update
A major update for Google's Quality Rater Guidelines rolled out at the beginning of September. Marie Haynes was among the first experts who noticed it:
As Marie noticed, many of these changes are related to YMYL and E-A-T – these two concepts are believed to be of the highest importance to the search engine. For those still unfamiliar with them, YMYL (Your Money or Your Life) content is any content that may affect your health, well-being, or safety. E-A-T stands for "Expertise, Authoritativeness, and Trustworthiness."
Content quality requirements for YMYL sites are particularly strict; also, these sites must indicate who created the content – either it is their own or third-party authors. From now on, the professional reputation of YMYL content authors must be taken into account by quality raters. You can find more information about guidelines updates in this awesome change log published by Search Engine Land.
Sources:  Change log: Google updated its Search Quality Rater Guidelines
What's New on SERPs
As always, lots of new features and experiments are spotted on SERPs every day, here are some of them documented by the one and only Barry Schwartz:
1) Insights from Google My Business on Google maps: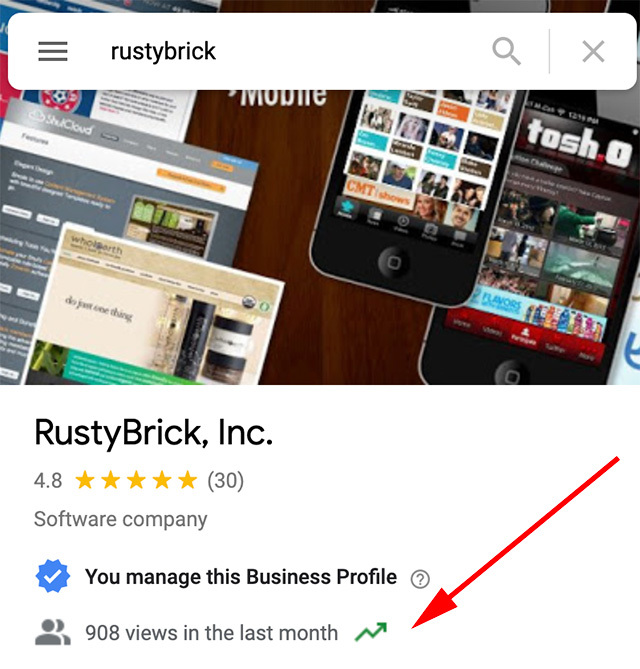 Sources:  Google My Business Insights Now On Google Maps Profiles
2) URLs with capital letters: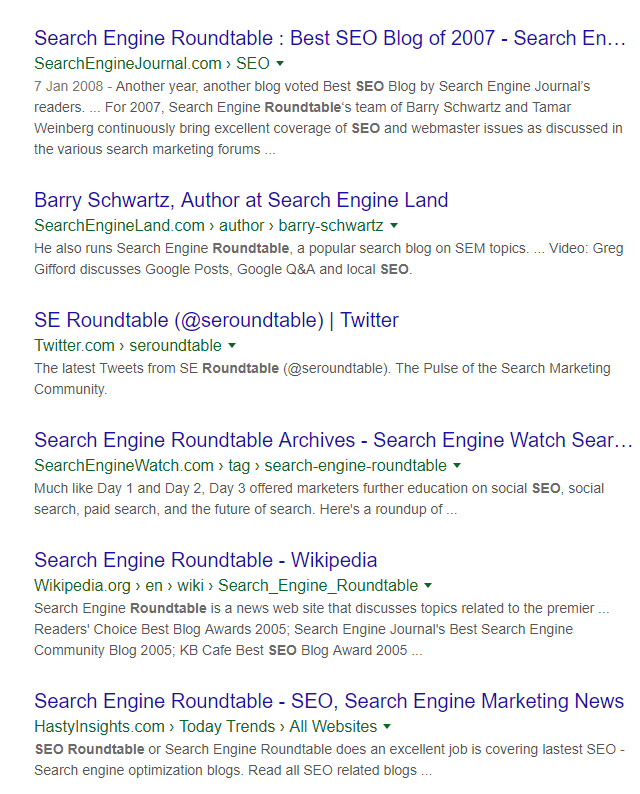 Source:  Google Tests Capitalizing URLs Of Snippets In Search Results
3) Distance from the hotel to the main attractions in Local Pack:
Source: Twitter: Gus Pelogia
---
GOOGLE ADS NEWS
Seasonal Bid Adjustments in Google Ads
Google Ads has added manual seasonal bid adjustments to the Target CPA and Target ROAS smart strategies. Now, if you expect a change in the rate of conversions, you can set a new coefficient. This adjustment is recommended for short sales and promotions that are one to seven days long. At the end of this period, the settings will return to the normal bidding mode. This type of adjustment is currently only available for search and display campaigns.

Source:  Introducing seasonality adjustments for Smart Bidding
Rules Update for Google Adsense Publishers
In the following weeks, Google is going to simplify the rules for publishers in Google Adsense. The usage policy will now be divided into Google Publisher Policies and Google Publisher Restrictions. The first will state what types of content cannot be monetized (illegal content or sexual content).
The restrictions for publishers will describe types of content that do not seem to violate Google's rules but may not be suitable for all types of advertisers (for example, tobacco and alcohol). An important point was made by  Amy Gesenhues at SEL, "It's worth noting, Google isn't launching any new content policies, only restructuring the framework around how they are presented."
Sources:  Simplifying our content policies for publishers,  Google moves to simplify, standardize content policies for publishers
---
GOOGLE TOOLS NEWS
Old Google Search Console Is No More
The old version of GSC is officially closed; the announcement was published on the  Webmaster Central Blog on September 9th. "From now on, if you try to access the old homepage or dashboard you'll be redirected to the relevant Search Console pages," says the statement. Some tools will still be available in the old interface. You can find the list of legacy tools and reports here. 
Webmasters and SEOs around the world pay their tribute to old Search Console by posting tweets with #SCmemories hashtag. Here are some of them:
Source:  Saying goodbye to the old Search Console
Automatic DNS Check in GSC
With the advent of new domain proprietary features in the Google Search Console, domain verification was added using DNS records. But as it turned out, this type of verification often causes problems, since not all site owners know where and how to add a txt record in the domain's DNS, and some simply do not have access to DNS records.
Therefore, now automatic DNS verification has appeared in GSC. Google has entered into an agreement with several of the most popular domain name registrars, which greatly simplifies domain verification. But if your registrar is not on this list, you will still have to add entries manually.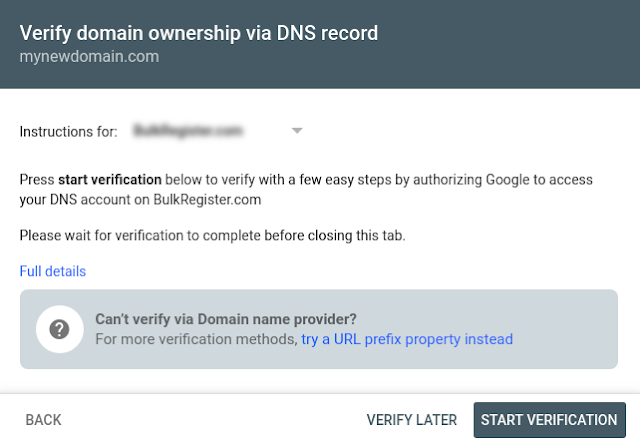 Source: Introducing Auto-DNS verification in the new Search Console
New Service Options in GMB
Google My Business has made it possible for certain types of businesses to select specific types of services. For example, plumbers may indicate what they repair (faucet, shower, toilet, etc.). In addition to plumbers, new categories are available to private teachers, translators, music schools, etc.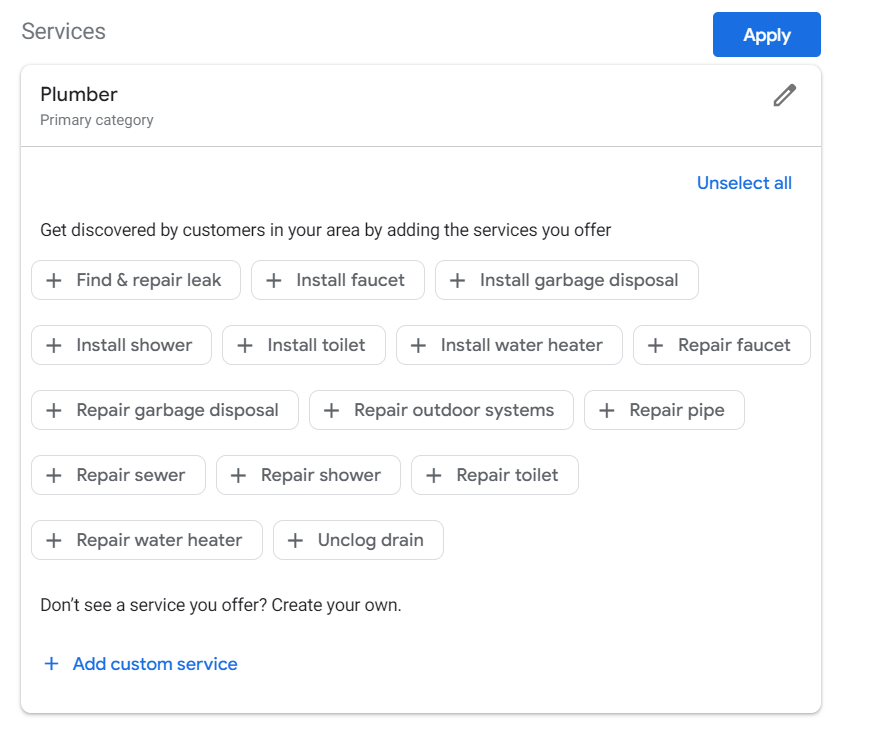 Source:  New Services Options in the Google My Business Dashboard
Hire by Google is Shutting Down
Google is planning to close its hiring service on September 1, 2020. The reasons for this decision are not disclosed. The project as a whole was called successful, but the company considers it necessary to focus on other products. At the moment, the subscription fee has been suspended, and the service can be extended for free until closing.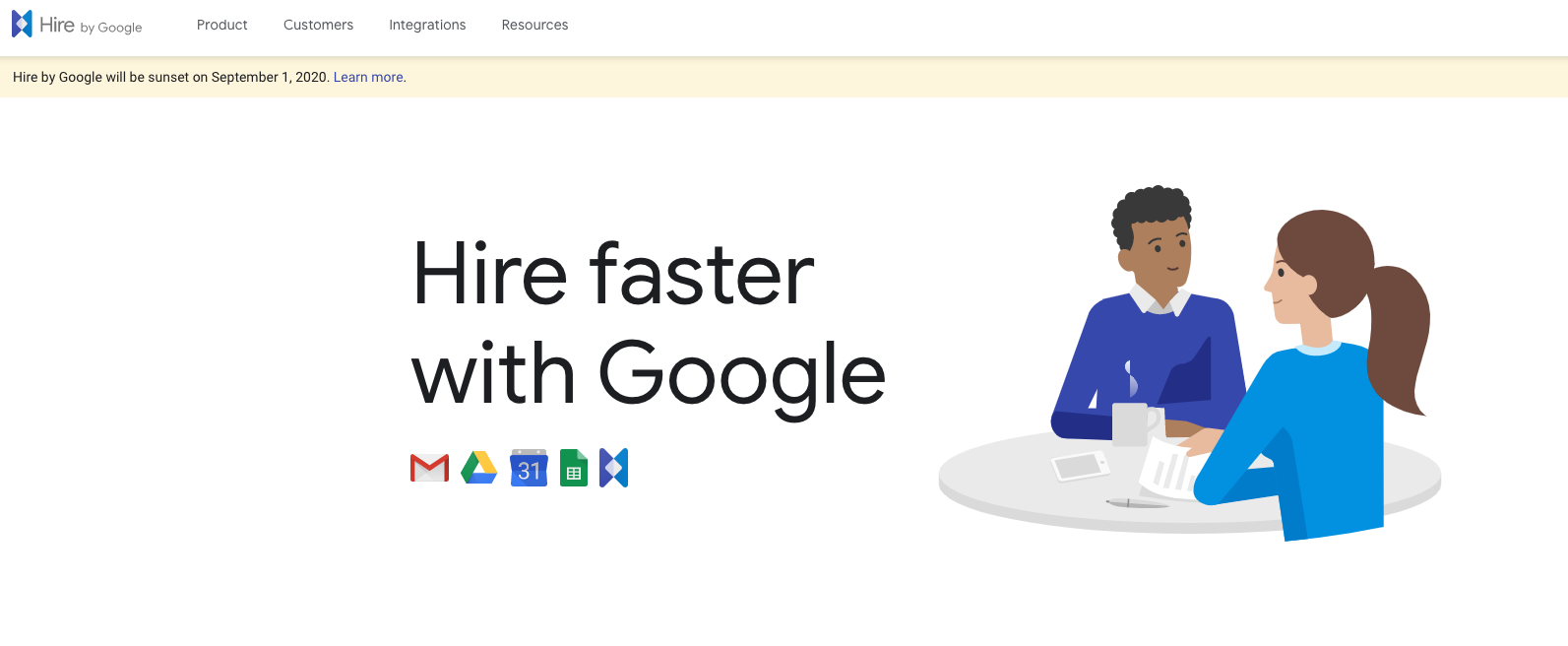 Source:  Sunsetting Hire by Google
Desktop Version of YouTube Kids
YouTube launches the new web version of YouTube Kids with "safe" videos for children only. Previously, YouTube Kids existed only as a mobile application, but now it is a separate site. On the YouTube Kids website, as in the mobile application of the same name, the videos are distributed by recommended age, and there are no targeted ads. YouTube Kids also has its own design, large fonts, no comments, and likes.
Sources:  YouTube Kids launches on the web,  An update on kids and data protection on YouTube
New Movie Recommendation Service for Mobile Users
Google has launched a new feature for finding movies on mobile. Now, for requests such as "what to see," users can click on the "Top picks for you" button to open a carousel with movies and TV shows. The carousel will be based on personal preferences, and swaying to the right or left can influence the recommendations. By clicking on a particular movie, you can see a list of sites where you can watch it. So far, new functionality is available only in the US.
Source:  Find the best flicks and favorite new shows this fall
---
This is all the search news we have for you, but stay tuned for our next digest in two weeks. And don't forget to sign up for Global Marketing Day – the world's first 24-hour online marketing conference. More than 50 top-level experts will share their knowledge with you, and it is completely free! Don't miss your chance to learn about new tactics, the most useful tools, and unique insights. Travel around the marketing world without leaving your home or office!