When you are trying to develop and promote your brand, one of the most effective ways of going about it would be to do some guest blogging. When you take a closer look at it, it's more than just simple content sharing. With a single guest post, the content you have produced is exposed to an entirely new audience, which will ultimately drive traffic to you website and improve your conversion rate.
If your guest posts find themselves on authority blogs, you not only get to have backlinks to your website, which will improve your Google ranking in a big way, but you will also be able to establish yourself as an authority in your niche over time. And despite numerous sources claiming the death of guest blogging, it is still very much alive and well.
However, having your post featured somewhere else requires a lot of work, including finding the right place where you can post it, writing something brand new and original that hasn't been done by someone else, and contacting the blog owners or webmasters, among other things. One of the tools that can help you with all of these steps is SEMrush.
For instance, by using SEMrush for my guest blogging endeavors, I was able to do over 50 guest posts for an online writing service EduGeeksClub, over the course of just six months. You can do it, too, if you follow the steps laid out below.
1. Discover Your Niche
In order to make guest blogging work for you and to get the best results from it, it is crucial to find the right kind of platform which will feature your guest post. But, before you can actually do that, you have to invest some time and effort into finding your niche. Although it may seem pointless, because you already know what you're going to blog about, there is a lot more to it.
For example, finding your own niche can not only help you narrow down the list of possible platforms, but it can also help you identify similar niches, which is important, because they can become a great source of traffic. If your niche is social media marketing, you will find that other marketing niches, such as influencer or content marketing, share the same audience to an extent. You can tap into that potential.
2.Find the Best Guest Blogging Platforms
Here are some of the easiest ways through which you can find the right platform, and provide enough material for SEMrush to do its magic:
Google Search – All you need to do come up with your keyword, which in this case may be "content marketing," "online marketing," or anything of the sort. After that, use the following format for your Google search query: keyword + "write for us"/"submit blog post"/"guest post"/"become a contributor," etc. You get the idea. If a page has a section reserved for guest bloggers, just think of all the different ways how it would be named and try as many combinations as you can.
Author Bio Research – Another way of finding guest blogging platforms worth your while is to research the authors in your niche, who are also guest blogging. More often than not, their online biography will contain a neat list of places where their guest posts have been published before, thus doing your work for you. But, even if they aren't as forthcoming, there is still so much you can do by using just their bio.
Apart from doing a Google search on them, you can also check out their social media accounts and see if there is any information there about their guest posts. My favorite little trick is to use Google Image Search. Open the Google Image Search page, and then drag-and-drop the author's picture (every serious author will have one) into the search box.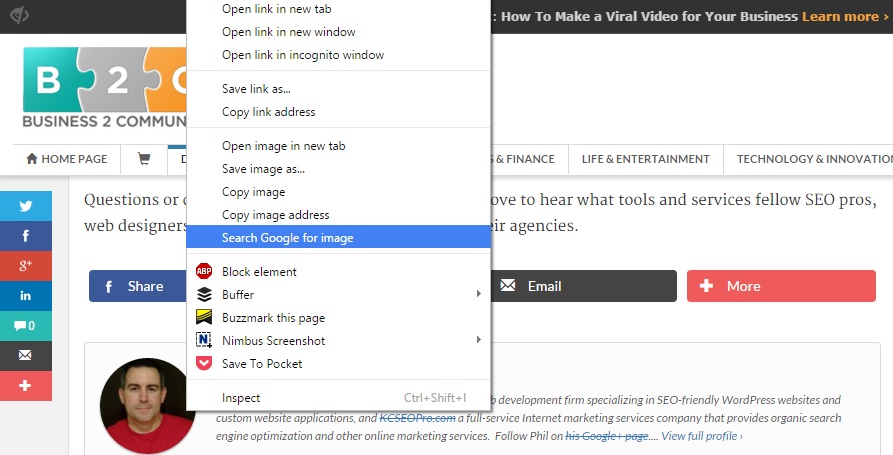 The search will come up with a list of articles where their picture has been used, and the majority of those will be guest posts on various platforms. You can also right-click their image, and choose "Search Google for image" if you're using Chrome.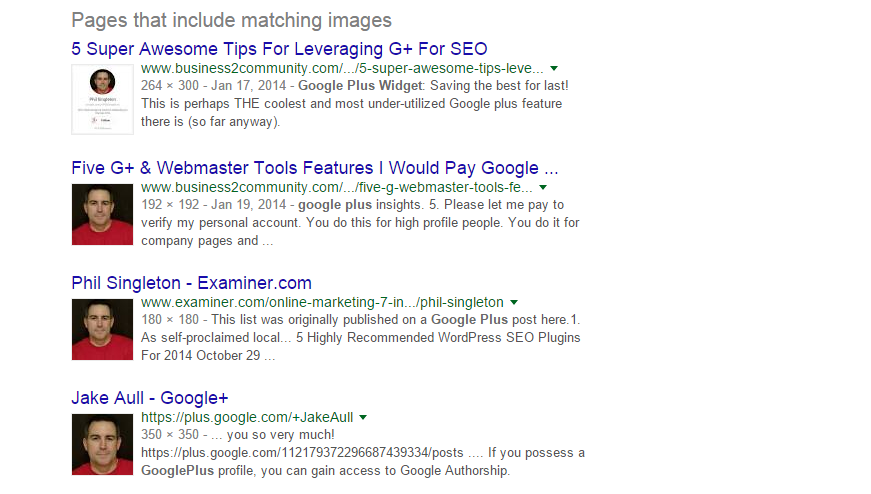 Research Backlinks – Now comes the fun part, where you gather all of the links you have discovered and use them to locate even more guest blogging platforms with the help of SEMrush. I'm going to use Business2Community website as an example. SEMrush has an awesome feature which allows you to enter a website, and then goes on to locate its competitors. Go to Domain Analytics, and the choose Organic Research, followed by Competitors.
And there you have it, an extensive list of similar websites, all in the same niche as yours. Now, not all of them will allow for guest posts, but you don't need all of them anyways, only a select few.
You can use SEMrush to analyze your own website or blog, in order to find out what your competition is doing and discover where they have done their guest posting and left backlinks. You can do this by selecting the Domain Analytics feature, and then choosing Backlinks.
I am going to use the website Backlinko.com, which is owned by Brian Dean, one of the best marketers and SEO experts out there. Here is what SEMrush found out about his website:
Selecting Your Resources – Now that you've identified all the possible guest blogging platforms out there, it is time to decide which ones you should go after. Not every resource out there is useful. Some places have a bad reputation of spamming other websites, or their backlinks lead to potentially unsafe of shady locations, so it would be best for you to avoid such platforms. Another indicator that can help identify good places for guest posting would be the site's Organic Search Traffic, which should tell you the number of its visitors. A good rule of thumb would be to target places with traffic of 1-2k+, at least in the beginning.
Let's use Business2Community as an example yet again. Enter its URL into SEMrush and see what happens.

It is evident that the website gets plenty of traffic, 74.5k to be exact. Another number to look out for would be the site's SEMrush ranking. A lower number indicates better optimization quality. You can get a quicker insight into these figures by installing an extension for you browser called SEOquake. It runs on Firefox, Chrome, and Safari.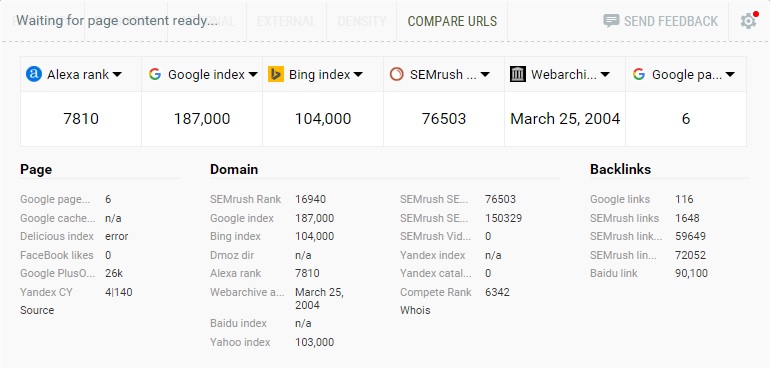 However, traffic numbers for a particular website, when analyzed outside of context, can be very deceiving. Always analyze the site's traffic over a longer time period, not just how it has fared in the past month or so. If the graph depicting the number of visitors is relatively steady, without any major drops and peaks, the site is a safe platform for you to attempt to post on.

Sudden drops in traffic usually indicate that the website was penalized by Google for some reason, and as such, it is not the best place for guest posting. An example of such site is given below:
As you can see, the drop is relatively sudden, and the website has remained at that level afterward. On the other hand, if the drop is slow, you shouldn't look to post there either, because the site is steadily losing traffic, which can mean that the authors has given up on it, so it will be of very little use to you in terms of driving traffic toward your website or blog.
3.Reach Out to Administrators
Before you can reach to other authors, make sure to check out their work beforehand. Now, an ideal situation would be to reach out to webmasters whose work you are already following, but even if that's not the case, you can still reach out to them, but not before you see what they are all about. A great place to start would be to comment on their articles, like the stuff they post on social media, and share some of the content they have posted on your social media outlets, so that they are aware of you appreciating their work.
You can also target their most popular content, which is where Buzzsumo comes in. It calculates the popularity by analyzing the total number of shares across all social media platforms.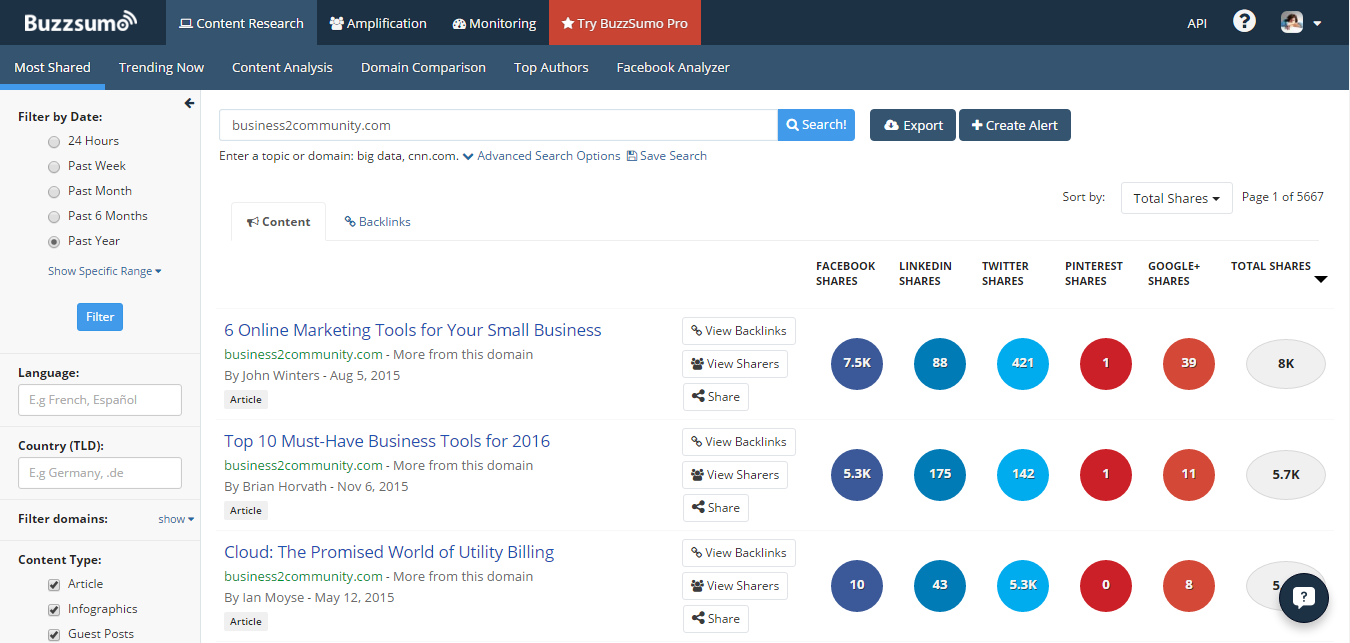 The next step would be to reach out to them directly and send an email. Be careful with this one, because sending in a canned email will most likely get you dismissed in a matter of seconds. Make it a bit more personal than that. Greet them and let them know that you appreciate their work. Of course, you are not contacting them just to pay them a compliment, and they already know that, so be honest and direct.
Mention that you've liked one of their recent posts, and that you have one that can shed some new light onto the matter, or one which covers some new ground. If you are just blogging about the same stuff they have or everybody else has, they will most likely ignore your message, but if they see that your article is informative and has a unique approach, they will be intrigued.
Also, the subject line should be able to spark their attention, so make sure it's not generic. If you haven't heard from them in over a week, send them a follow-up email. If they don't respond after that, avoid sending them anymore emails, because their assistants will discard your messages as spam. That's why you need to make sure that your email comes off as genuine, and that your post offers something of real value to them.
4.Write a Brilliant Article
Crafting an outstanding post is equally important as getting all of the previously discussed items right. Your article should be original and unique, and provide something valuable for the readers, which makes it more likely for the webmasters to feature on their website and share it with their audience. You can further improve your chances by sticking firmly to the website's writing guidelines, and having a catchy, yet truthful headline that will intrigue the readers and get them to click on it.
In addition to featuring some of your best writing, the post should also contain stuff like images, videos, or even original infographics which are not just there to make it look prettier, but to serve as an illustration and help you drive your point home.
5.Promote Your Work
After you have been featured, share your work on your social media accounts. But, don't just copy and paste the same thing all over the place. Create different hooks for Twitter, Facebook, Instagram and/or YouTube. It takes a little effort, but it goes a long way.
If you have mentioned some of the influencers or brands that are relevant to your niche in your post, a good idea would be to contact them and let them know they have been featured. Don't worry if you don't have a very high profile yet. If your post is good and of value for their readers, they will jump at the opportunity to share it with them.
I've mentioned originality being the key. If you have a new take on a certain subject, or if you have ideas which can expand upon an existing model, you can use SEMrush to round up all of the posts that have been published about it. After that, contact the webmasters of those websites, letting them know that your article can offer their readers a lot of more information, or something completely new. If it's truly great, they will be more than ready to feature it.
Blogging, and especially guest blogging, is one of the most effective ways of receiving all those benefits every marketer is after: increased traffic, brand promotion, improved reputation and integrity, and in turn, better conversion and more generous income.
However, doing all of that manually is next to impossible, which is why you need a powerful tool like SEMrush to help you out along the way. It does most of the things for you, so that your sole focus becomes creating the best possible content you can, and that sounds like a pretty good deal in my book.
Antonio is a blogger and a consultant who provides writing assistance to job seekers. He loves writing about marketing, education and productivity. He's also crazy about riding his bike and bumping into new people (when he's on foot). He will be happy to meet you on Facebook and Twitter.