These days, you would be incredibly hard pressed to find any person whose life has not been touched at all by the effects of social media. Facebook, Twitter, Instagram and many others all have worked their way into the collective psyche of our culture to the point that many younger people couldn't even imagine a life in which their best friend's life story was not a click or a finger swipe away.
And thanks to their incredible popularity and reach among the general population of the modern world, these social media platforms make valuable and powerful bases for information gathering on pretty much any demographic imaginable.
But what kind of information should you pay attention to when utilizing social media analytics?
If you don't go in with a plan, it's easy to become overwhelmed with the sheer flood of information that you can receive when monitoring social media accounts. There are several very specific types of information that you can extract from analyzing social media data which can inform and improve any business venture's online presence.
Understand Where Your Online Messages End Up
First of all, it is incredibly important to understand how your information and messages spread when building and trying to utilize a presence on the Internet. This is the first step in figuring out how best to use the vast power of the internet to make your business function as well as it possibly can.
Learning to tailor messages to spread well on their own creates an online presence that essentially creates its own advertising through users sharing information amongst themselves.
Investigating the reach that your online presence offers also allows you to figure out whether or not your strategies for engaging the community online are working, or if you should put effort into making them more effective.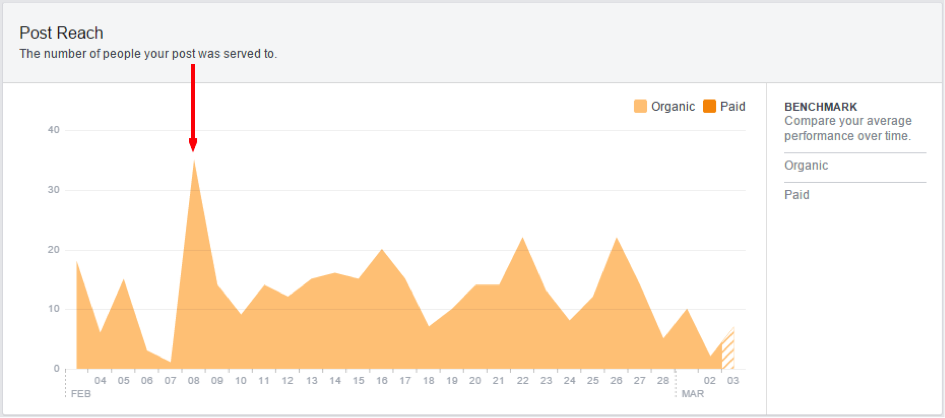 An expansive online presence has the potential to draw all sorts of new potential customers to your business — a few well placed statuses or tweets have the potential to be shared across the Internet and find themselves on the screens of a potentially exponential amount of people.
Learn What the Online Community Thinks of Your Business
There are few places in the world where people are more free to share their actual opinions than online. The Internet allows the average user a sense of anonymity that encourages them to free their voice on any subject imaginable — and that could include your business!
Because users on social media are often incredibly frank about how they feel about things, keeping track of when your business or products are mentioned can provide key insight into how your customers actually feel about the goods and services you provide can show where you need to improve your business.
Additionally, discovering these critiques and putting changes into practice quickly shows the community that you care about their satisfaction, improving your business' reputation and the likelihood that these customers will return.
Customers may even appreciate you responding to their mentions, especially on platforms like Twitter, with special offers or promises for the issues to be resolved; this kind of service will create strong bonds of loyalty between your business and customers and make them very likely to spread the word about your stellar service.
Figure Out Who Your Audience Is, And What They Like
Through investigating your business' online presence and finding the users online who mention your business and service, you're able to figure out who your audience online is and who you want to reach out to as much as possible through your actions on social media.
Knowing your audience can inform your use of social media in many ways, from which social networks you spend the most time on to how you engage with them: do you use images, videos, infographics?
There are many ways to interact with an audience, and knowing your audience will help to figure out which will be most effective.
For a lot of businesses, they would consider the demographic of each individual social media network to be of utmost importance, and with the power of social media analytics it is possible to provide an audience analysis of your followers' population.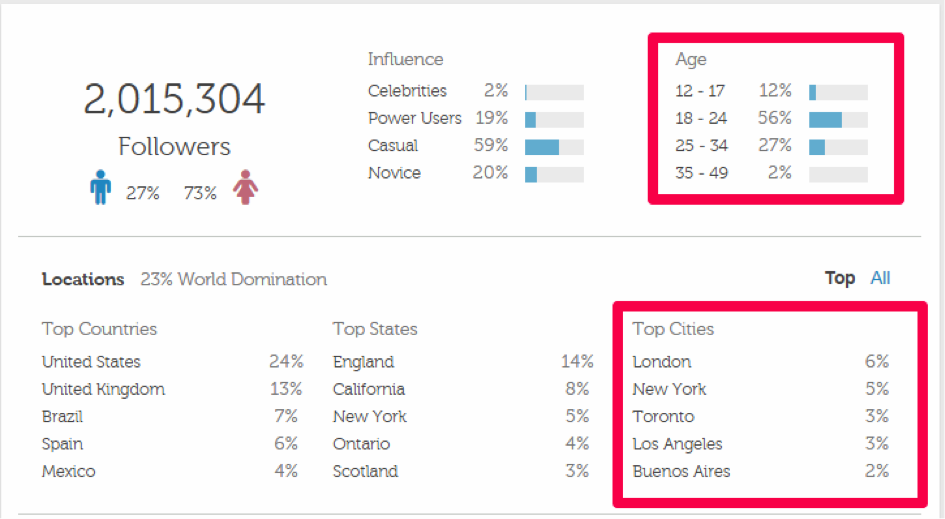 It is important to research what your audience likes and dislikes.

This is especially easy on sites like Facebook, where users literally "like" pages for the things that they are interested in.
On other sites, you can investigate an audience's likes through their use and participation in trends and hashtags, or simply through figuring out which keywords they use most often while posting.
Identify the Players with the Most Influence in Your Audience
Within an audience, there are often various users and accounts that are popular and trusted by a large number of people within the audience.
These users are often other businesses in the market, known Internet personas associated with certain businesses or sectors, or simply people who are trusted to have knowledge and expertise in certain things.
Regardless of why a person is popular amongst your audience, it is important that you are aware of them and what kind of influence they have over your potential and current customers.
For example, a negative comment about a business from an influential user is likely to cause several people to reconsider associating with that business.
You should make sure to take into account the likes, keywords and involvement of these influential members of your audience and allow them to shape how you view your online community.
In a way, these individual users can represent your entire target audience in general, allowing you to potentially simplify and take a shortcut when making decisions that affect your audience.
Using Demographics Analysis Create a Prototype Persona
Another incredibly powerful tool at your disposal when using social media analytics has to do with the sheer volume of data that is available. By sifting through this data, often with the help of an algorithm, an expert in the field, or a social media analytics platform, you can isolate important data points about your audience.
This information can be distilled to create a persona that you can use as a prototype for interacting with your audiences.
There's a lot to learn from this type of investigation, and it can take a lot of painstaking work to work your way through the massive amounts of data that are available through the internet, but once you've managed to create an accurate simulation of your audience's quirks, it becomes incredibly simple to tailor your content to reach and affect as many of them as possible.
Keep an Eye on the Competition
Finally, a benefit to social media analytics that many may not realize is that in addition to keeping track of your audience and their preferences, you can also keep an eye on the competitors in your market and their audiences.
Because of the public nature of social networking, if your competitors make anything available to their social media audience, it is also available to you.
Some potential sources of valuable information include what kind of information your competitors distribute, what audiences they focus on, and how they frame their content so as to get across to their audience as effectively as possible.
In Today's World Social Media is Key to Success
Once you've gathered all of the information that the Internet has to offer in regards to social media analytics, it is 100% up to you how to use it to improve your business.
Will you figure out the best ways to connect with your audience and create a thriving and loyal online community?
Will you use social media as a form of incredibly fast customer service to leave customers always satisfied with your business?
It's up to you, but at the end of the day effective use of social media analytics will be the way to either make or break your business for good.