In case you weren't aware, video content is surging at the moment. 45% of people watch over an hour of Facebook or YouTube videos every week.
It's one of the must-do SEO tasks of the day and while brands should certainly create in-house videos to communicate with their audiences, often the best publicity comes from user-generated video content such as product reviews.
Sure, you can create a polished sales video with a company representative narrating the benefits of your new product - but nothing conveys authenticity like a piece of user-generated content.
In fact, engagement increases by 28% when consumers can view a mixture of user-generated product videos, and official brand authored content.
On YouTube, user-generated content receives 10X more views than content created and published by the brand.
People trust recommendations from other customers more than they trust brands. Promoting user-generated content is a great way to build trust and credibility while expanding your outreach.
Here are the different types of user-generated video content, and how you can implement them.
Brand Storytelling
User-generated content allows you to humanize a brand and tell a story at the same time.
In this video by Vodafone, content from company employees has been curated and crafted into a narrative by the brand. By seeing the happy and energetic people who work behind the scenes, Vodafone is conveyed as a positive company with integrity.
As another example, Pampers created this adorable video using curated content from customers - who are encouraged to submit baby footage via Facebook. The message is unifying and builds a sense of community around the brand.
It helps that parents (potential customers) are people who would resonate with cute baby videos - hence the virality of the campaign.
Taking It To The Next Level
To take things a step further, consider sending out a production team to your best customers and shoot professional video testimonials. This can be a great way to promote high ticket items (where low-quality footage is not appropriate) or to create intriguing content for companies that are in mundane niches.
Square, a payments processing company, probably wouldn't get much attention by shooting videos about their technologies and services. However, by telling the stories of their customers and showing how Square improved their businesses and lives, the brand is infinitely more relatable.
This beautifully shot video begins by telling the compelling story of a barbershop entrepreneur. Once the viewers are already engaged, then Square mentions its solutions.
Solicited Product Reviews
Research shows that featuring customer reviews on your product page can boost conversions by 74%.
This should come as no surprise. If you are bringing cold traffic to your website using paid ads, consumers are unfamiliar with your brand and have no idea whether to trust you or not.
To determine whether the claims you make in your sales copy are real, consumers need social proof. Unlike text reviews which are easy to fake, video reviews from customers are a highly credible form of social proof.
Pro-aging skincare company, Boom by Cindy Joseph, markets to women in the baby boomer generation. When new visitors arrive on a product page, they can see an abundance of video reviews by women who are in the same age range as them - which helps to build trust.
Ways To Utilize Customers For Better Product Reviews
Contact your best customers (ideally those who have made repeat purchases) and offer them a discount code or free giveaway in exchange for a review. Smartphone recording quality is perfectly acceptable. In fact, lower quality can make the review seem more credible.
If you are selling hair extensions, you could pay a YouTube influencer to create a hairstyling tutorial video using your product. If you are selling shaving equipment, you could pay an influencer to create a video demonstrating how to do the perfect shave.
In addition to a flat payment, you can offer affiliate commissions when they put the product link in the description to the video.
As an alternative to standard product reviews, consider including your product in educational user-generated videos. The benefit of this is that you are imparting valuable knowledge while subtly promoting your product at the same time.
Independent Product Reviews
As your brand grows, independent product reviews are going to accumulate.
Scan YouTube for positive reviews of your product and share them on your social channels. This builds trust with prospective clients and improves brand loyalty with the reviewer.
Inevitably, negative reviews will occur too. When you find one, don't lose your cool. Respond publically and do whatever you can to make up for the underwhelming experience.
By going above and beyond expectations to rectify your wrongs, you can turn a dissatisfied customer into a brand advocate. Consumers are often happy to update their reviews with a positive follow-up if it is deserved.
Contests
Contests on social media work beautifully for marketing a business.
Asking customers to submit contest entries as videos on social media helps to build a community around your brand. By encouraging people to use a designated hashtag for the contest, you can create a real storm of engagement.
Taco Bell is a brand that gets exceptional engagement on social media.
Recently, the brand launched a contest where couples were encouraged to post a video or image on social media and request the chance to get married at Taco Bell's flagship restaurant (yes, Taco Bell actually has a wedding chapel).
Not only did this create some hilarious and engaging content for Taco Bell's fans, those that entered the contest will have a positive memory of the brand for life - especially those featured on the finalists page.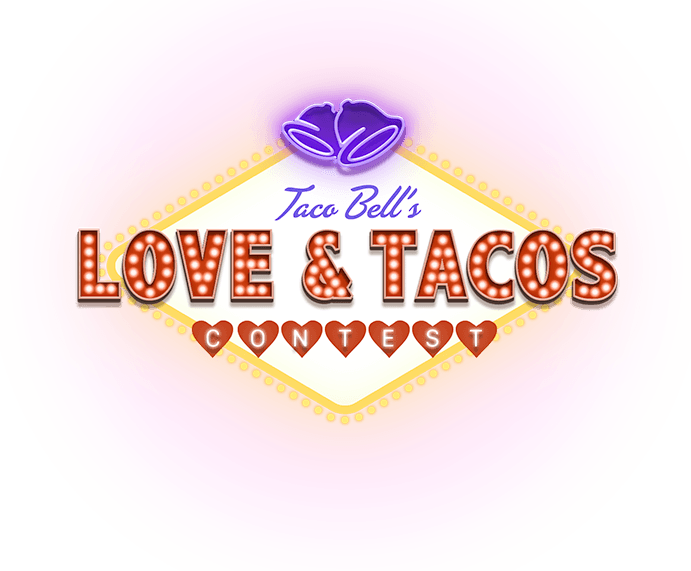 Think of a prize that your ideal customers would like, designate a hashtag for the contest, and tell your email list/social followers to post an (ideally hilarious) video as a submission.
Viral Job Applications
Who would have thought that recruitment and social media marketing could coincide?
Asking applicants to publically post video job applications gives you more exposure and conveys your business in a positive light (if lots of people are publically applying, then the company itself must be good).
Tourism Queensland achieved huge publicity by advertising a prestigious vacancy for a barrier reef caretaker on the exotic Hamilton Island.
The exuberant winning video has 350,000 views on YouTube.
This tactic works best when the job itself has emotive value. Advertising for a vacancy to take care of a barrier reef has a high potential for virality.
Mindvalley is a company that requires applicants to submit YouTube application videos.
Some of the more popular applications have tens of thousands of views, but even the lesser viewed applications are beneficial to Mindvalley.
Keep in mind (excuse the pun) that Mindvalley sells personal development courses and programs.
If someone applies to a job at the company, they probably have a significant interest in personal development - so likely have friends who share the same interest. Whenever someone posts an application video on YouTube and their friends see it, Mindvalley is promoting its brand to a new group of potential customers.
Can you think of any other ways to market your brand using user-generated video content? Please let me know in the comments below.