Google AdWords Pay Per Click Marketing
If you're not familiar with terms like Google AdWords, PPC or SEM then you probably are going to wonder what I'm talking about in post. Google AdWords is a advertising platform offered by Google which allows business owners to show their website ads on the result pages of Google when users search for specific search terms known as "keywords."
An owner of a shoe store in NYC can decide to sign up for Google AdWords to show a link to his local shoe store in NYC whenever someone searches "shoe stores in NYC" on Google to get more business. He can pay per click, meaning Google will charge him as an advertiser for each click that he receives from his ads being listed on the Google result page.
The shoe store owner can control which keywords are used to serve his ads and how much he is willing to pay per click. Each keyword's cost-per-click is ultimately determined by how much the competitors also bidding on that keyword are offering in a bid system. With Google's popularity, Google AdWords has quickly become the ultimate advertising medium known to marketers world wide. The process of using Adwords to advertise your business' website is known as search engine marketing or better known as SEM.
Below are some examples of ads that you're probably familiar with and that can be seen when searching for products or services on Google.
Types of AdWords Training Classes Available
Whether you're a beginner or pro, there are plenty of courses out there but some are more suitable for the beginner while other are designed specifically for the professional looking to further sharpen his or her skill set. Understanding the curriculum and course outline should give you an idea as to whether or not the course is designed for a beginner, pro or for both. The first step is to figure out what your intentions are in this PPC training course endeavor.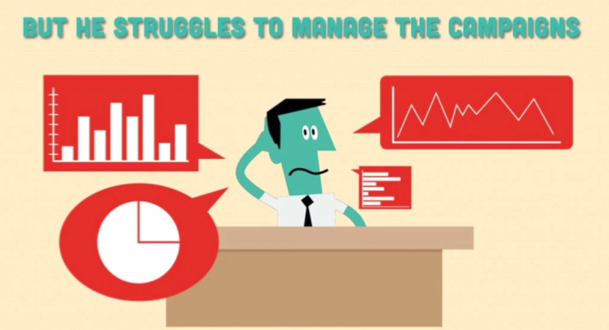 If you're looking to learn the basics and haven't really had much success or experience with AdWords advertising the first thing you're going to need to do is to learn the fundamentals and basics. There are tons of great resources for this that are free right in the Adwords learning center but they don't offer a personalized approach here. You can even get your AdWords fundamentals certification which is a great way to become familiar with the basics. I've taken the liberty to list a few resource links below directly to the learning courses offered by Google.
Certification Programs For Adwords
Recommended Paid Online Google Adwords Learning Courses
If you're looking for a training course that is very in-depth and comprehensive then you may want to rely on a premium PPC training course through a paid learning site like Lynda or Udemy. There are tons really experienced professors that generate really effective learning course for a one-time fee or a membership fee.
The great thing about these learning sites are that they have tons of students who have already taken the course and they generally leave reviews explaining how they felt about the course. Be sure to check the reviews thoroughly of any paid training course that you are considering.
I've taken over eight online learning classes for AdWords that were paid courses from Linda and from Udemy which are two well-known online learning sites. They are highly credible and as mentioned they have user generated reviews that allow you to see what others think about the learning course before you sign up. They also require the course developer to provide extensive summaries of their curriculum which is helpful in finding out if the course is for beginners, advanced advertisers or both.
The best PPC training courses:
I've taken both and feel that they are the most comprehensive ones available online for anyone looking for an online training for Google Adwords or PPC advertising.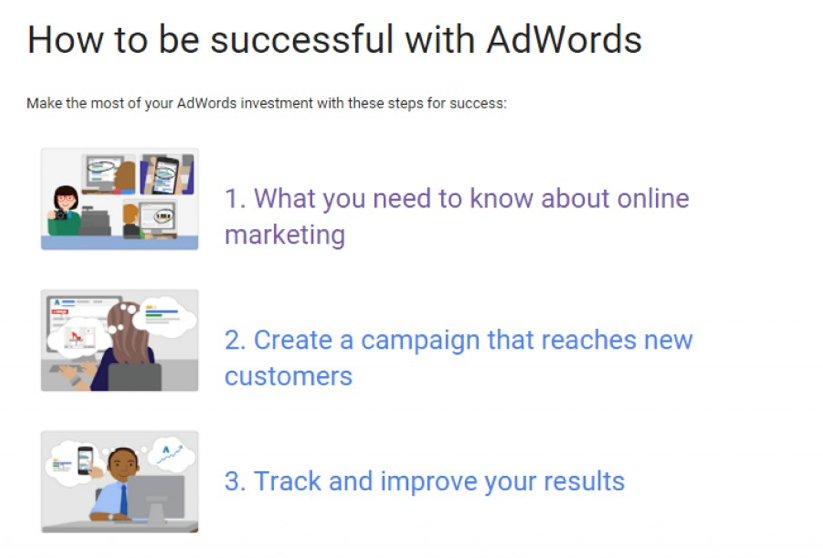 Free PPC Training Courses Online
There are plenty of free learning courses that teach you how to use Google AdWords and courses for beginners that want to just improve their strategies too. Of all the free training courses out there, I've found a few that I can recommend but of course, they are not as comprehensive as the paid ones.
Google Adwords "How to be successful with Adwords" - by Google
You can also always check out Google's support page and Youtube channel for Google AdWords learning material but often times I feel that paid learning courses provide a better learning experience because they're made specifically to teach people how to do one thing rather than a company offering customer service for their marketing platform.
https://youtu.be/h9PeMTVwSzc
Google's YouTube Training Videos
If you're not into working with learning courses on third party websites and would prefer to just get taught by Google, their YouTube channel has tons of great material to learn from. Above you can see the video title "creating your first campaign" which is a great intro video to get you familiar with what you'll need to consider when starting your first campaign with Google AdWords.
Click here to go to Google's AdWords YouTube Channel
There are tons of new videos being added to the channel every single week and you can learn a ton from them. I personally have relied on their YouTube channel to learn many things about Google AdWords and to prepare for my certification exams. If you subscribe to their channel, you can stay up to date with any new videos that come out in the future as a way to stay informed and up to date with the latest available features in Google AdWords for advertisers.
Getting Started With Your Learning Quest
Now that you have a few options to choose from when it comes to choosing the best learning course for PPC training, it's time to make the choice and get to learning. As an AdWords advertiser, you will want to know how to track conversions which are goals that you want your visitors to complete such as make a phone call, fill out a web form for a quote or purchase an item if you're an e-commerce store owner.
You'll also want to become familiar with the term Quality Score so that you can obtain high quality scores for your keyword ads which allow you to save money as an advertiser. High quality scores are earned by advertisers who create great user experience for their website visitors because it helps Google maintain its company mission which is to provide a great search engine user experience. Having a mobile friendly website, optimized ads and landing pages are things that commonly lead to better quality scores.
All of the mentioned learning courses will teach you how to setup and manage an Adwords account from start to finish and ultimately it is up to you to decide which PPC training course to take. Hopefully you can gain some knowledge then return to this post to share your comments or feedback! Happy marketing!