The world of email marketing revolves around the delivery of content and the value that the brand is able to provide to its existing subscribers. The value could be any of the following offerings:
New niche-relevant articles that deliver new information/insights/tips that are directly proportional to the unique selling point of the brand
Contest that will entice a specific target segment to participate either through voting, winning prizes/awards and/or voluntary engagement (with no incentives at all)
Affiliate programs for active bloggers to get them to earn recurring money over time
These are a few of the value offerings you can use initially to get the attention of your subscribers.
But the delivery of the value is just one part of the whole email marketing process the brand must understand and improve to get their subscribers to stay on their side or take any specific action for the brand.
In this post, I'd like to share a simple process to help you get started with your email marketing activity (if you're a newbie in the internet marketing realm) or review your current process (if you've done this a couple of times already).
Steps to creating a simple email marketing process
Target the Right Market Segment
Market segmentation as defined by Wikipedia is "a marketing strategy that involves dividing a broad target market into subsets of consumers who have common needs and priorities, and then designing and implementing strategies to target them."
This is the core element of your email marketing process as this will determine the strategy and tactics that you will be executing to get the right attention from your existing subscribers.
Start with identifying your target audience. This is easy to determine given that you would only need to go back to your main goal as a business owner — to earn profit (either from direct selling, commissions, etc.).
For instance, if you're selling baby diapers online, your main market segment is a group of parents (daddies and mommies). This will answer the question, "Who will buy my product — baby diapers?"
A more advanced segmentation is using certain demographics to get a picture of your targeted market segment. Age, gender and location are a few demographic elements you need to consider to create a persona that you will specifically target for your email marketing campaign.
For the example given above, your targeted market segment/persona could be a mother, aged 25-30 years old, who is located in Tampa, Fla.
Create Solution-Based Content
Content assets aim to solve a specific need of a user. E-books tend to become popular these days because brands are thinking of catering the needs of its users, particularly researchers, bloggers and users who need information/data about a specific/general topic.
Content should consider different factors such as:
Ability of the brand (team members) to produce suitable content to its users
The depth of the information that will be provided by the brand which will be based on their expertise/experience about the topic
Available documents to support or add credibility to the content (e.g. data from survey)
The success of a content piece varies on these factors. The more experienced your brand is of a certain topic, the higher your tendencies of producing an advanced guide/a more data-packed piece.
To help you get started with content generation, here are a few content types you can consider:
Informational — examples of this content type are e-books, whitepapers, free courses and links to video tutorials.
Timely — daily updates, roundups and curated content
Offering — new product updates, asking feedback from customers, surveys, etc.
Identify which type of content you would want to deliver to your existing subscribers. Then you can proceed to the next phase, delivery.
Delivery
Delivering your content offerings drills down to two phases:
Offering content to non-subscribers (those who are still in the process of subscribing to your blog)
Sending newsletters to existing subscribers
The first phase would basically need landing pages to encourage users to subscribe to the offering.
There are various landing page software you can use to create well-designed conversion pages. A few of them are:
Tips When Creating a Landing Page
Think of the action you want your user to take (if it is an e-book, then only an e-book in one landing page)
Use color psychology when creating call to action buttons (e.g. red for urgency)
Align your call to action copy to your offerings. Never use "Download Now" as your text when the user won't be able to download anything.
The second phase — sending newsletters to existing subscribers — requires a good knowledge of design.
Here are a few examples of awesome newsletters that offer specific content value to users:
Backlinko's e-book
Internet Marketing Inc.'s Webinar
Pat Flynn's Blog Post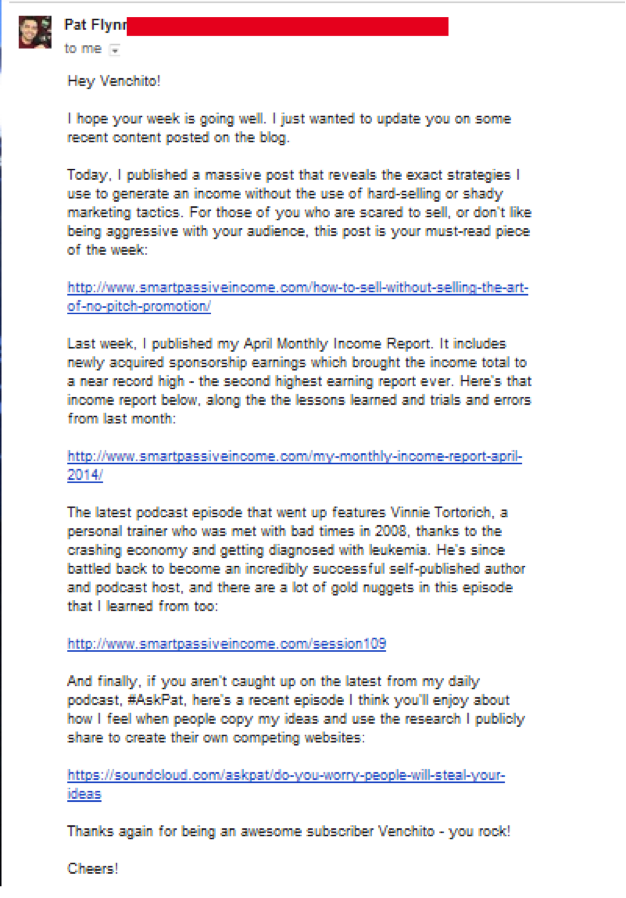 Moz's Monthly Roundup (Moz Top 10)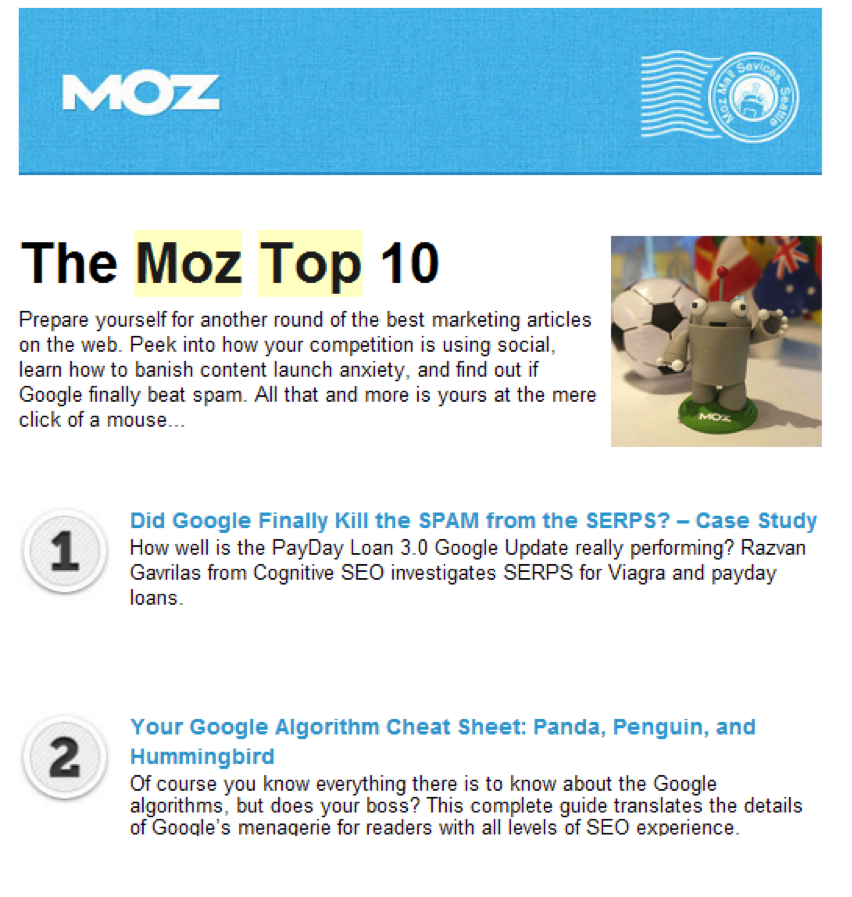 Final Thoughts
Email marketing, when done right, can help you generate sales for your business. It can also help you earn more referrals through other marketing means, like word of mouth and social media marketing. So what are you waiting for? Get started today!