There are not that many agencies that have been successful at working with enterprise clients. By being successful, I mean having a better relationship with your clients and being able to win more clients at an enterprise level.
Working with enterprise clients still entails all of the factors you traditionally hear about, including: 
Automation

Scalability 

Innovation (e.g., Voice search) 

Enterprise SEO tools

Project management
Even though all of the above is still true, I think that we may be missing something; we don't have the full picture. With that in mind, here are five of my tips for digital marketing agencies to succeed with enterprise clients.
1. Search as a Customer Experience
The first thing to realize is that at the enterprise level, you need to view search as a customer experience, not just another marketing channel. Search happens across multiple touchpoints with the customer, and you need to think about search strategies for each touchpoint if you want to be successful. Search, as a customer experience, exists on a spectrum that ranges from increasing product sales to driving brand preference. 
We know customers look beyond traditional web searches for information — they research brands and products on video platforms such as YouTube. They use large retail websites such as Amazon because the search experience and information provided are very different and helpful for data gathering. And lastly, mobile app searches happen even when a customer is standing in the store the app was made for because apps provide more data than the actual store can. Looking at these examples, it is clear that thinking about search options as customer experiences is the best way of putting yourself in your customer's shoes.
This way of viewing search as a customer experience leads to many untapped opportunities when working with enterprise clients. For example, an agency with an effective Amazon search strategy will help its clients appear first in product searches using organic Amazon SEO. Furthermore, paid search campaigns on Amazon can drive both short-term sales spikes using specific branded terms ( e.g., LEGO) and long-term customer recruitment using more generic terms (e.g., toys). 
The big takeaway here is to think outside the Google box and find avenues that other agencies are not covering. Amazon/retail search, mobile app optimization, and YouTube all provide excellent opportunities for specialist agencies to win and impress big clients. When you approach an enterprise client, tell them how you can close any gaps they might have in their search strategy, taking into account all customer touchpoints. 
2. Understand Your Client's Agency Structure 
Think of the typical multinational enterprise client — they will likely have global, regional, and local markets in which they might work with different agencies. The structure an enterprise uses falls typically into one of three different setups:
1. Different Agencies Per Local Market or Channel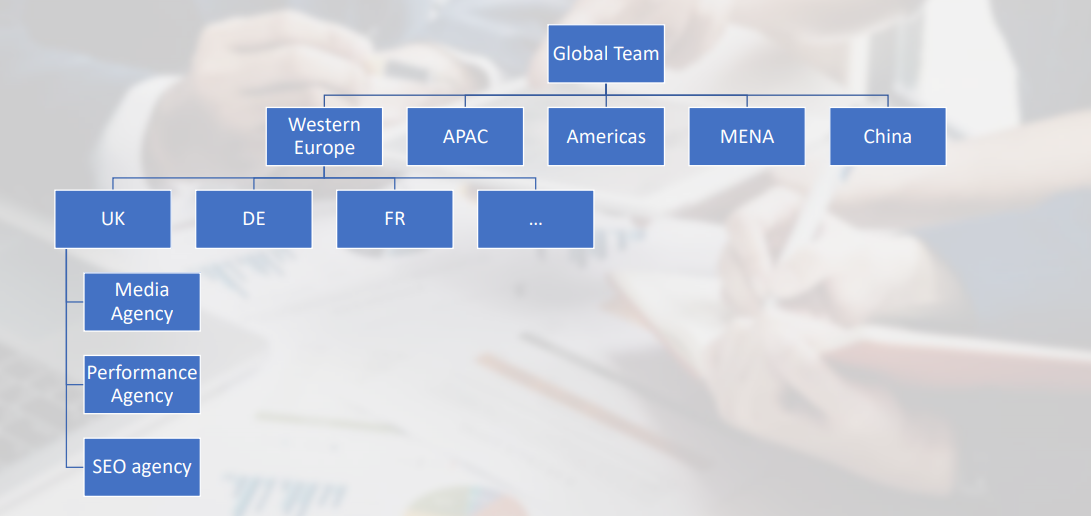 2. Regional Centers of Excellence That Serve a Cluster of Markets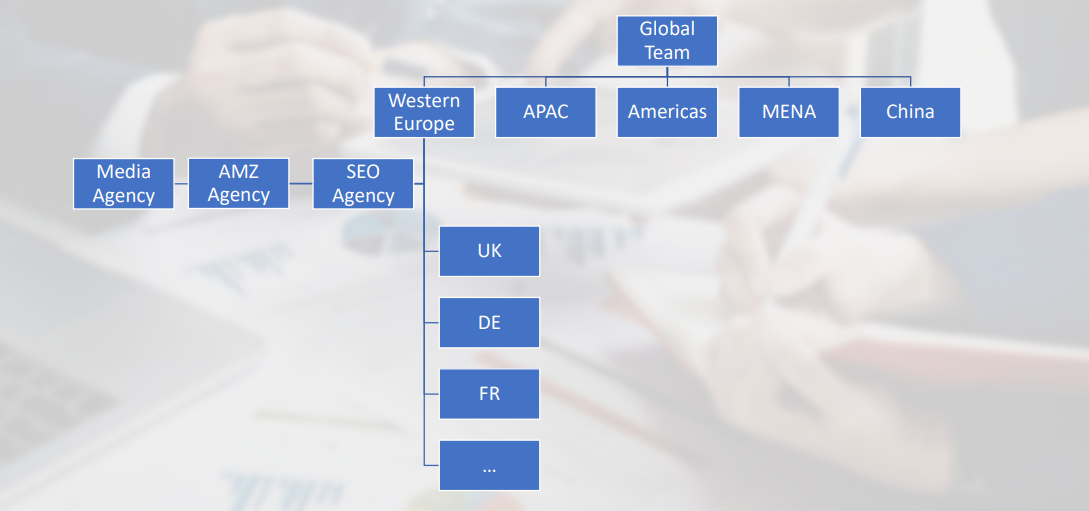 3. In-house Teams That Serve the Company Globally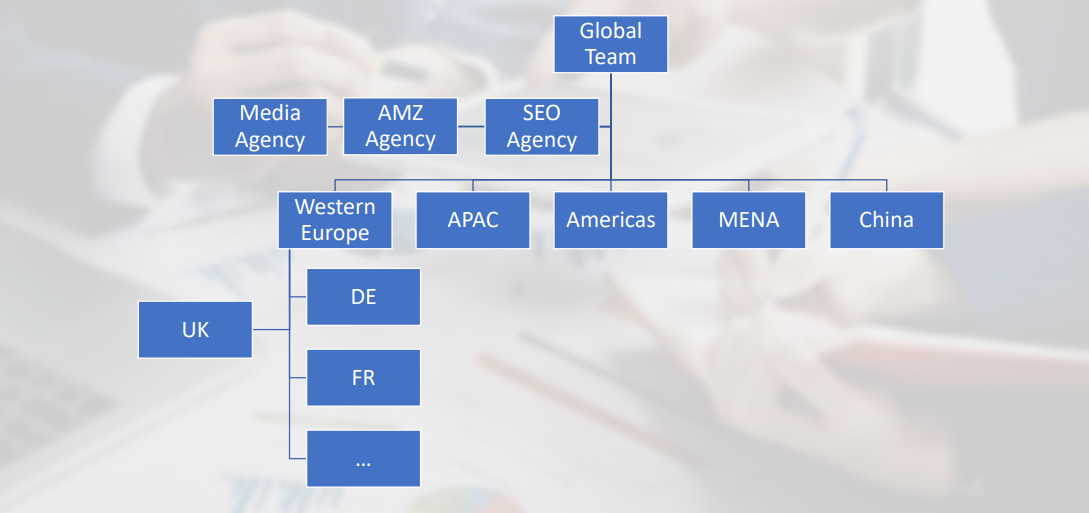 The first setup is the most straightforward from an agency perspective. You can approach a local marketing team and begin a conversation about the services you provide, whether it is PPC, SEO, media services, etc.
The regional and in-house structures require thinking outside the box. It will be challenging to get hired as a traditional SEO or PPC agency within these structures. However, you can offer to provide consultancy services, digital media auditing, or any other kind of specialist service that the client might not be doing themselves. 
By understanding an enterprise's structure, you will know the best angle to approach them and engage in a meaningful conversation that leads to them hiring you as an agency. Don't pitch the same sales speech or service to each client because that strategy is ineffective at the enterprise level.
3. Focus on Marketing Over SEO
With big brands, you need to think about SEO and paid search in the context of the company's marketing activities rather than as standalone channels. Enterprises tend to launch big marketing campaigns across multiple channels, including social media, YouTube, website landing pages, search engine advertisements, and blog posts. The questions enterprises need to answer about their marketing campaigns include:
How will this campaign work on our mobile app?

What will the video aspect entail?

How will we present this campaign on our website?

How do we make this content discoverable?
In this context, it is really difficult that approaching the client with a standalone creative idea for SEO will prosper. A new idea has to go through many filters (brand, compliance, legal, etc.) and can interfere with other marketing campaigns the brand might be executing. 
As an agency, the perspective you need to bring is how your SEO and paid search strategies fit into these big campaigns the brand is working on and help provide answers to these questions. Offering standalone SEO or paid search services is not enough⁠—always think of the bigger marketing picture. 
4. Learn to Manage Your Client's Stakeholders
Managing stakeholders is something you hear a lot about when working with enterprise clients, but what does it actually mean? For me, effective stakeholder management comes down to socializing your success stories and breaking down organizational silos. The stakeholder is the person or people in the enterprise you report to and/or work with as an agency. 
You should think about what success means for the stakeholder within their organization and how your work can help to make them look successful. Stakeholders want to hear success stories that demonstrate the business value of your work as an agency. SEO professionals and other digital marketers often communicate their findings to clients in mostly negative terms by pinpointing problems and technical issues that need to be fixed.
While pointing out the necessary improvements is a part of an agency's work, it is also vital to show your client the business value of your work. Communicating business value to clients is what ultimately gets you the resources you need from higher levels of management to be successful at your work.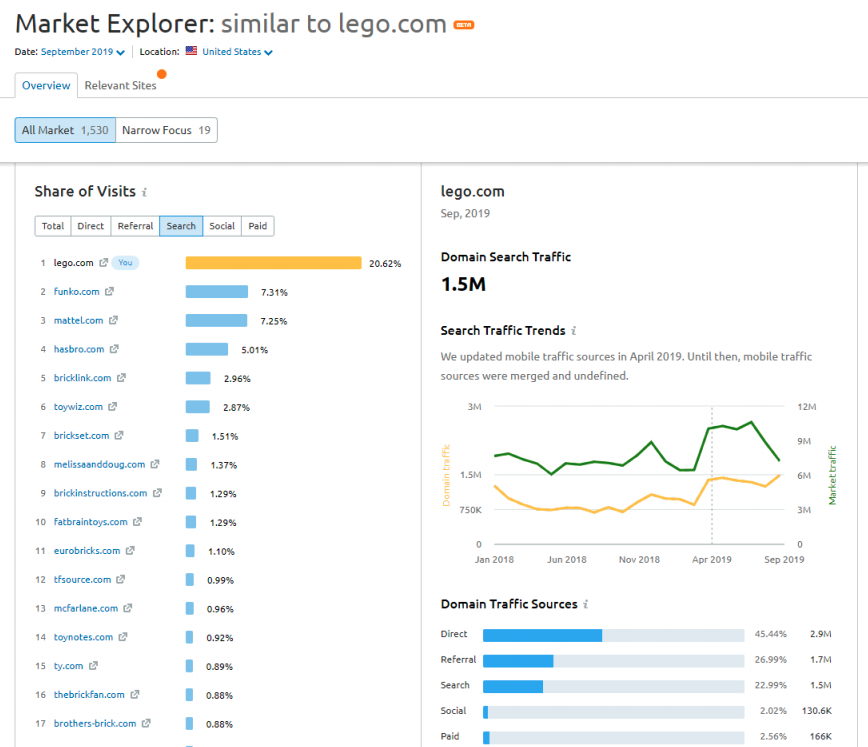 Demonstrating success
Another important aspect of managing stakeholders is doing your best to remove friction, particularly when working with IT teams. It is my experience that it is easier to teach SEO to an engineer than to teach engineering to an SEO. What I mean by that is to try and integrate SEO into IT teams. Remove those silos you often see in an enterprise environment and build trust between your SEO professionals and your clients' IT teams. 
5. Speak the Same Language as Your Clients
As SEO professionals, we tend to speak too much in terms of SEO — our vocabulary revolves around terms such as rankings, SERPs, keywords, anchor text, alt tags, etc. Similar issues exist in the context of PPC.
The higher up you get in an enterprise, the simpler the language becomes to the point where it is all about answering strategic questions. Upper management wants to know about business problems, the impact of these problems, and the outcome they can expect from fixing them; they don't want the finer technical details or the jargon.

SEO Metrics to Useful Business Metrics
Even if the person you report to in the enterprise is not at the upper management level, they still need to report to someone higher up. There is always a need to translate SEO/PPC metrics into useful business metrics. 
If you submit a 100-page technical SEO audit, your client will have a very difficult task in building a business case around implementing your proposed changes. So, every time you communicate your work to a client, ask yourself the following questions:
Who is this going to be presented to?

Does this person need to understand the business impact of these findings?

Can you translate SEO metrics such as keywords to business metrics such as market share?
Picture a typical business meeting. What language do you think will work better at a meeting: "We are missing out on 3 percent of sales globally because our website pages don't load fast enough" or "Google's Page Speed Insights shows our pages load 3 seconds too slowly"?
Clearly, the former works best because you are making the connection between your findings and a tangible business impact. Google Data Studio is an excellent tool for merging lots of SEO metrics and turning them into meaningful information for your clients. 
Takeaway Tips for Succeeding with Enterprise Clients
Just to refresh your mind, here is a brief summary of my five key takeaways for increasing your success as an agency working with enterprise clients:
Enterprise search goes well beyond SEO and PPC in web search. Find opportunities to provide unique value to your clients.

Learn which agency structure your client has in place and deliver a sales pitch for your services that reflects this structure.

View search as part of the wider marketing strategy. Find ways to integrate SEO and PPC within marketing campaigns rather than viewing your agency's services as providing isolated functions.

Stakeholder management is all about helping your client simplify the complexity of large organizations. 

Demonstrate business value using business metrics and cut the SEO/PPC jargon so you can get support to drive your initiatives.
Closing Thoughts on Integrating Agencies into the Enterprise
A question I often get asked is whether enterprises ask agencies to send teams into their office to physically work with them or whether they work remotely. This is a question of integration, and both options are valid. At a minimum, I think some kind of in-person onboarding process is important. 
I think the biggest benefit of onboarding agencies in this way is that it embeds into them an enterprise-focused mindset. When an agency sends a team to us for onboarding, they quickly realize that working with enterprise clients means always keeping an eye on the big picture; it is not just about SEO and PPC anymore. 
Enterprises are always designing new products, making future plans, and coming up with new marketing strategies. For Internet marketing agencies to succeed with enterprise clients, there must be a focus on how the services you can provide will fit into this company's existing and future plans and add value to them.