SEO is kind of a big deal. If you've got as far as this, you know that it exists, at least.
But are you aware of how truly important it is to give your business an impressive web presence?
We'll give you a hint: it's essential. Without SEO leads coming in, you're not getting business. 
What is SEO?
SEO stands for Search Engine Optimization. SEO involves creating content that answers queries posed on search engines like Google, Bing, Yahoo, and others.
If used correctly, it will ensure the visibility of your website and its content on search engine results pages.
It's an all-encompassing term used to describe anything that achieves these results, from link-building and social media marketing to having your website embedded with keywords that will alert search engines.
How Do I Leverage SEO for Leads?
Good SEO is a master of disguise.
It sits on the website, hidden in plain sight of your visitors but staring them straight in the face. It makes itself known to Google, Bing, and other search engines but doesn't sacrifice your content.
The key to generating more SEO leads for your business is optimizing your site for search engines.
Here's a list of SEO strategies that will optimize your website, and help generate more leads from search engines:
1. Optimize Your Homepage and Inner Content
2. Local Business? Use Local SEO Strategies
Claim listings. Your company website alone just won't cut it. To create an enviable web presence, you're going to have to build and market yourself using online directories. They not only drive traffic but rank well in search engines. A lot of people's searches will bring them to an online directory, so it would be foolhardy to ignore how effective they can be. Take a look at this example, see when I search for the "Wedding Planner Toronto" keyword? Those that claimed their listing shows up first:

Optimize content with local keyword data. Don't be afraid to specify where you're located at every opportunity, especially if you're selling a product or service. Tell your audience exactly where you are, and the search engines will listen. For example, you own a Photo Booth company in Toronto, use "Toronto Photo Booth Rental" keywordthroughout your website and whenever relevant. Make sure not to stuff your website with too many keywords or it will look spammy. Let your keywords flow naturally within your website. Remember to mix and match, or use alternative keywords. Here's an example:

Generate positive reviews. You need to consistently provide high-quality service and ask for reviews. The more reviews (positive) you have, the more SEO leads you'll get.
3. Build an Active Blog and Optimize Your Blog Posts
A blog combines everything that you need in order to nail a website's SEO targets. Regularly posting blogs is an all-encompassing necessity that provides fresh content, keywords, images, social media engagement, and backlinking. 
Tips for Optimizing Your Blog:
Create content consistently. The more you post, the better results you'll get. The better results you get, the more you'll post. Simple.
Publish useful and easy-to-read content. Are you publishing helpful, useful, and interesting articles that not only inform but entertain? You should be! Sifting through poorly-written, badly-executed articles and videos with zero engagement and reach isn't really something that search engines are known for. The wider audience your content has – the more they share it (and link it) – the more likely it is to show up. Makes sense, right?
Use <H3> or <H2> for your subheadings. This will not only improve your user experience but will also help Google to easily grasp what your content is about. Using subheadings can help your readers to easily scan your content, and that could push them to read on (which could improve your bounce rate and thus, boost your search rankings!).
Use keywords. Throw in keywords throughout the content and your headline, but remember to avoid keyword stuffing. Keep it natural.
Add relevant links. Link to your older content or other credible websites whenever relevant. Google recommends keeping the links to a reasonable number (although nobody really knows what a "reasonable number" is, most experts recommend adding less than 100 links per page (but that's including your navigation links, sidebar links, etc.)
4. Guest Posting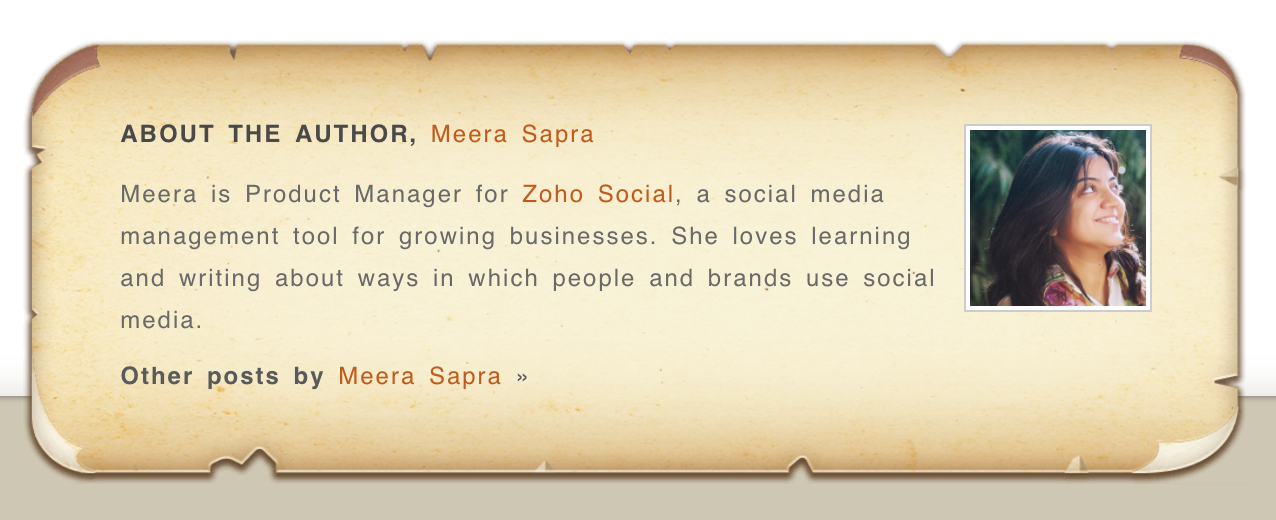 Writing guest posts helps build your portfolio and credibility.
By offering your services to someone else's website, you not only show that you can throw yourself in at the deep end and cater to a completely new audience, but you show that you can be trusted with other people's deadlines.
Who knows? What may start as the odd guest post may flourish into something more, and from there your own page will go from strength to strength as you make a name for yourself as a reliable and talented writer.
5. Use Alt Tags for Your Images
Is every one of your images tagged correctly? Google isn't human (yet), so doesn't have the ability to see the images we post on our page.
It can only read, and how can it read what the image is if it hasn't been tagged correctly? Doing so will increase the chances of your images appearing on a Google Images search.
Always add a descriptive text on your images ALT tag. Here's an example on how you can do it via WordPress: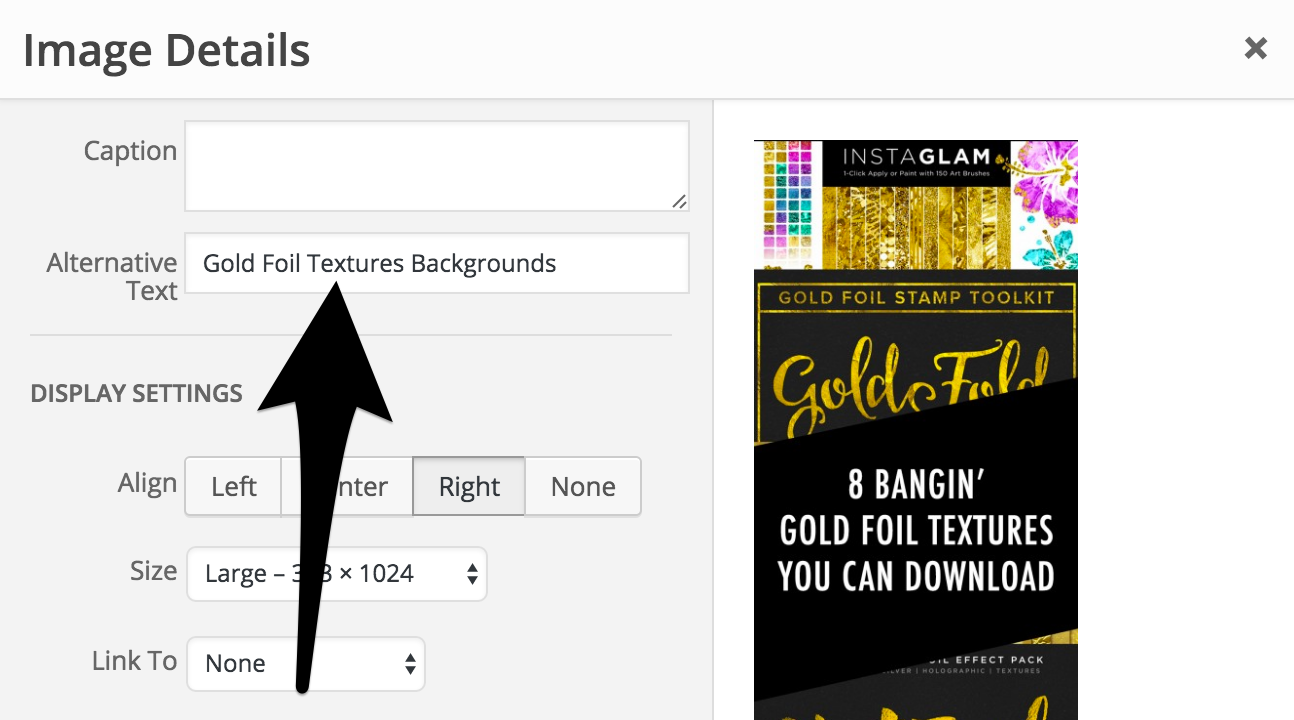 6. Improve Your Website Speed
How fast your website runs is another huge factor that search engines consider. After all, they're not going to point their users towards a site that isn't optimized.
Not only that, but faster websites will respond to the search quicker than yours, and result in them being placed higher than yours.
Quick Tips to Make Your Website Load Faster:
Choose a reliable web host, of course.
Optimize your scripts (CSS/JS/HTML).
Enable caching.
Optimize your images.
Make your website responsive.
Remove your website baggage (remove unnecessary scripts and plugins, delete spam comments, fix broken links, clean up your database, etc.)
But each platform is different so you'd have to do further research on how to speed up your business website. Just replace the blank with the platform you're using (could be WordPress, Shopify, e-commerce, etc.) Need help with technical issues? The SEMrush Site Audit Tool will help identify any issues your site has. 
7. Be Active on Social Media
If you're looking for SEO leads, it's important to have a social media presence so potential customers know who you are. Major search engines index social media content (they include social posts on the search results). So the more active you are, the more likely you will appear on a search engine.
Also, people nowadays use social media directly to search for something. Be sure to optimize your social media profiles and posts for maximum visibility.
So being active on social media is definitely one of the best ways to gain traction and visibility.
Here are some tips:
Include some keywords on your name and bio.
Write a unique description for each post with relevant keywords.
Use relevant hashtags and/or trending hashtags.
For Pinterest, create boards filled with keywords and update them frequently with fresh + relevant pins.
Add social media sharing button to your website. More social media shares = more visibility.
8. Use Google Ads
Google Ads is a tricky platform to perfect, however, it is definitely worth putting the time in to learn if you're serious about growing your business and gaining more SEO leads. After all, it's the largest and most widely used online advertising network in the world.
 Here's how it looks like:
When someone enters your keyword in Google Search, you'd show up in the top search results.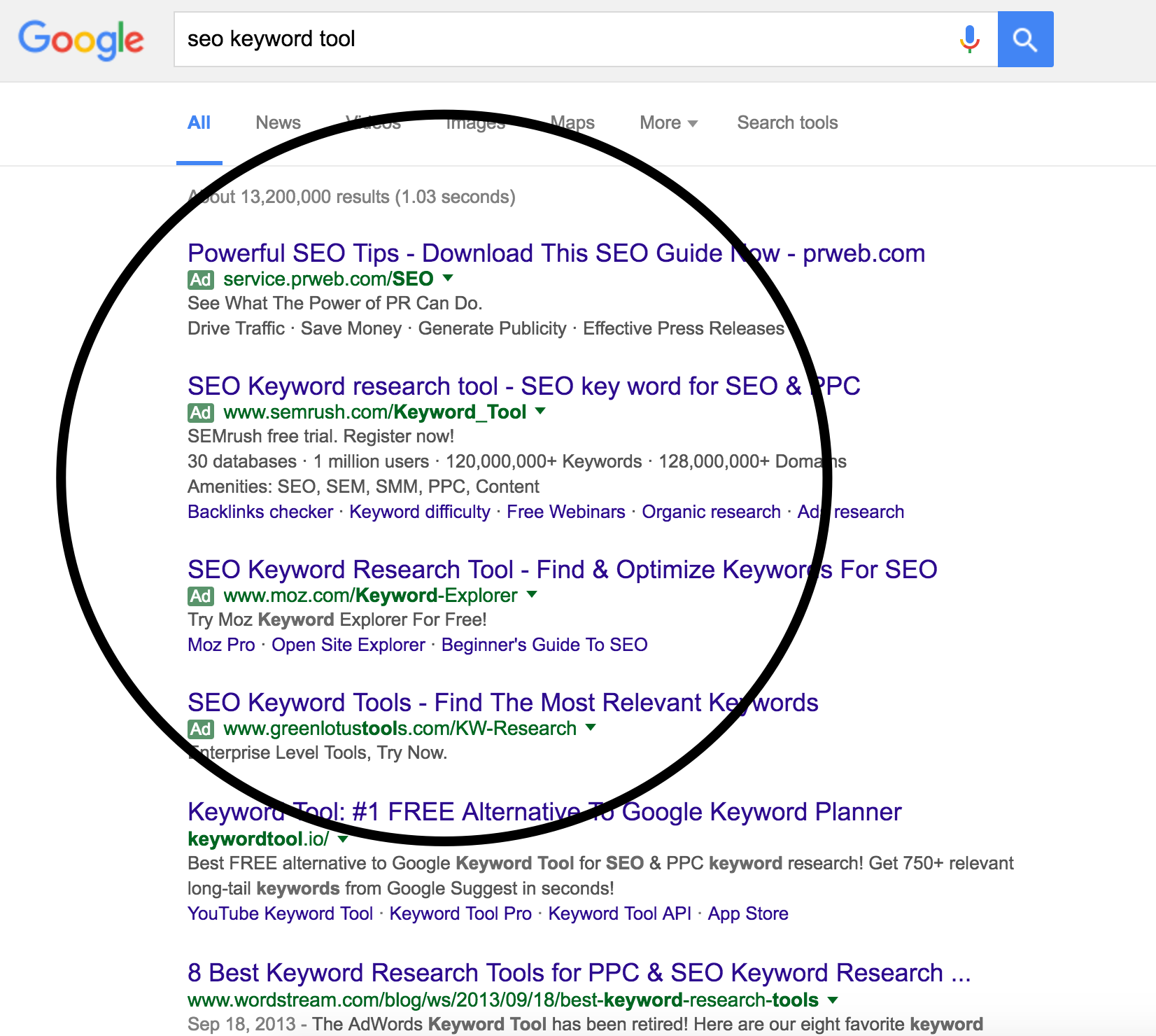 9. Avoid Common SEO mistakes
Don't stuff your content full of keywords to the point that they show up every other sentence.
Many businesses aiming to get the most out of SEO give this a shot and, although it may work, you don't want your content bloated and unreadable.
It doesn't exactly offer the greatest user experience, and won't inspire consistency and loyalty from your followers.
More SEO mistakes you must avoid (or what they call "black hat SEO"):
Invisible/Hidden Text. Don't use the same font color as your background color.
Link Buying or Exchange. If you want to advertise on another website, make sure your link is set to "nofollow".
Article Spinning. Taking a single article from another website and rewriting it to make it look new is a big NO.
Duplicate Content. Be sure that all of your products are unique and not duplicated.