At Visiture, I tend to wear a lot of hats, including but not limited to:
CEO
Marketing Director
SEO Director
Janitor
Sure, taking out the trash and making sure our clients never call the office because they are just too slammed with all the results we are getting them is tiresome, but someone has to do it.
SEO as a Digital Marketer
Because I wear so many hats, I get the ability to look at things with a different perspective. I am an SEO nerd half my day—improving our processes, implementing new strategies, or getting sweet links for our clients.
The other half of my day I am a digital marketing ninja for Visiture, making sure our leads are at an acceptable level or else our business development team yells at me.
I recently had a conversation with a digital marketing manager, and it really made me think; a lot of digital marketers have an odd view of what SEO really is. Being on both sides, I can relate. You don't see everything, when you are full-blown a mile deep in SEO, and it's hard to see when you aren't deeply involved in the process, either. Therefore, I wanted to share some misconceptions about SEO and shed some light on a once dark, maybe even shady, industry.
Not Just Technical
SEO is not just a nerd's world anymore. Just kidding—we're still nerds, but we are a lot less so than before because SEO is not just technical anymore.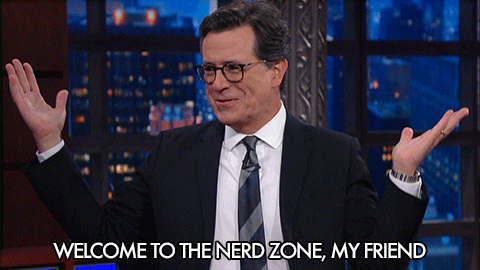 In addition to the technical side, we also must create amazing content and promote it like crazy. That's the name of the game in 2017—and you really can't do that without being social.
Today, SEO is a mix of keyword strategy, UX, and content creation/promotion. Whoever has the basic technical SEO tactics down with a good user experience will generally win in SEO. Throw in some great content and promotion to get links, and you have a killer SEO strategy!
It's Not Shady
SEO used to have a bad rap, back in the day, and, to some extent, it still does. However, now that black hat SEO is deader than a doornail, it is starting to gain traction as a good practice. Like I said, the name of the game is creating amazing content and promoting it—there's nothing shady about that.
Top of the Funnel Conversion
SEO is considered to be a top of the funnel conversion. It is usually a first interaction with your brand, and then other channels to get them back: i.e., social media and email marketing. SEO should always be looked at as a customer acquisition channel and getting the customers to your site, not so much as a retention strategy.
It's Great for Branding
The truth of the matter is that customers rarely convert on a first click. Generally, there are many steps between them converting from a website visitor to an actual sale. How long does that take? It depends on your sales cycle. If you're selling a $5 candle, it might be a quick process.
However, if you are selling a product more than that, there will usually be a longer purchase cycle and, during those multiple steps, SEO can be great for branding purposes. SEO can also help to support your acquisition through the process of a customer purchasing a product.
For example, let's say a customer with a budget of $50 is searching for a new watch. First, they do a Google search for "Best Watches Under $50" … and, low and behold! You have a blog labeled "Best Watches Under $50 in 2017." Nice job!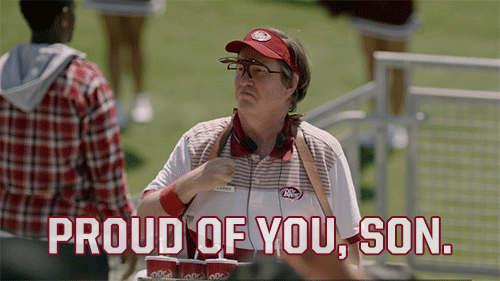 Then the customer reads your blog, which builds trust with the searcher. After reading your blog, he decides that he wants one of those watches, but he wants it at the best price. So, then he goes to Google Shopping, types in the watch he wants, and then sees your Google Shopping listings. Yes, you are a couple of dollars more, but he goes with you because you were able to build on his trust from his first interaction with you.
You might not believe it, but this happens a lot, and this is just one example of SEO helping branding and sales in other channels.
It Is OLD
SEO has practically been around forever in the internet age. Yes, the consulting firm for which you are a Marketing Manager might be new to the SEO game, but the big retailers were spamming meta keywords in the early 2000s. Even in the late 90s, SEO experts were appearing and consulting for large companies with their search engine optimization.
Don't think that SEO is young. It has been around forever, and, sometimes, it can be daunting to come as a newbie into such a large industry.
Learning Never Ends
Learning NEVER ends with SEO. Everyone at Visiture is reading articles on SEO and PPC on a daily basis.
SEO is even more difficult because it is such a gray area. There is no black or white way to do things. You must use your best judgment, best practices, and fundamental understanding of SEO to make real-time decisions on what to optimize.
SEO & PPC Work Well Together
Most digital marketers will agree that SEO and PPC work well together, but most have no idea of how to do it. Of course, you can use high converting keywords in PPC for keyword research in SEO, but there are other ways, too, such as researching trends or seasonal patterns.
For instance, if you are running a PPC campaign and notice that people are searching during the winter months for different keywords or different products/categories, wouldn't it make sense to use this data and give it to the SEO team? The SEO team can then create landing page specific content centered around these seasonal trends and capture more organic search traffic.
A good PPC team should always work closely with their SEO counterparts on different campaigns and collaborate together.
Everyone Should Know It
Soon, SEO will be something universally taught in business schools. It is a great practice that can be easily integrated into marketing. If you are a digital marketer and have no concept of SEO, I suggest you learn about it immediately.
Having a solid foundation of SEO is very important throughout a company, from the VP of Marketing down to seasoned Digital Marketing Managers.