In the last couple of years, it seems that Google is trying to prevent people from manually improving the SEO of their websites.
You're doing link exchange? Google reduces the relevance of that criterion. You are trying to write good guest posts to have some links? OK, but the links have to have the "nofollow" attribute. Forum links? Comments? Online press releases? Time is running out. Do the wrong thing (like have too many similar links) and you could learn what the word "penalty" means for Google. Scary, isn't it?
So, what's happening to SEO?
Is Google killing SEO?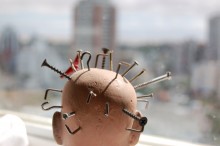 Does Google want you to stop doing SEO on your website? Not exactly. But they are trying to help you get your SEO going in the right direction, a direction where quality wins the competition. Because in reality, and Google knows that better than anyone, quality is not enough to make a website work.
The success of a website is based on the product or idea, and good marketing that helps the product or idea known by as many targeted people as possible. And Google actually WANTS you to do that. Just not by manipulating the results of the search engines.
This is the case when you publish your link with your keyword on forums, with link exchange, guest or sponsored posts or even worse, using SEO robots. You are telling Google you want to appear on keywords that may be relevant for you, not always for the user.
A sad story that happened to me
A few years ago, I had a website distributing free smiley images for webmasters. I created the website, put together a very big database of smileys to generate the pages automatically and started doing some SEO.
I contacted other websites to exchange links, I announced myself on several web-directories, and published my link on several forums and blogs. Sometimes, using robots to do the job. The result? Number 1 for my first keyword ("smiley"), and number 4 for my second keyword ("emoticon"). This resulted in very nice and comfortable revenue from advertising.
But what I was really doing was manipulating results. To be honest, there was a bunch of other websites doing the same thing, but with a better user experience than mine. As I didn't want to spend hours customizing 100,000 pages, I spent all of my time on SEO, and I finally got the results I wanted.
What that really meant for Google was they were showing the best results in term of quality, NOT the best results for users. So that was a huge risk for them, as it is the core of their business model.
After 2012, what was meant to happen happened: I was slapped by the Panda and Penguin updates (I know, cry me a river), losing more than 50% of my organic traffic. Next year, I lost 30% of that 50%. And today, I only have 20% of the original traffic I used to have on that website.
But this is not Google's fault, it's MY fault. If we look at the numbers, according to Wikipedia (all) the Penguin updates just influenced 3,1% of the organic results in English. So the reason why it made so much noise is because, this time, the "victims" were a lot of HUGE websites (meaning, websites doing a lot of SEO for a living).
But there is one category of websites that saw only GOOD changes: Brands.
What should you do?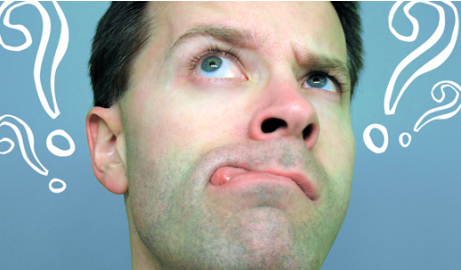 What is the difference between a classical "Made for Google" website and a brand? I think the biggest difference between the two of them is that, across time, is organic traffic will become "bookmarking traffic." People will become fans and come again, and again and again, without needing to do organic research (or doing organic research, but always searching for your result).
The best example of this is Wikipedia. If you want to find something on Wikipedia, you will go directly on the website. Or most of the time, you will type the request on Google like, "Stuff I want to find on Wikipedia," or browse the Google results to find the Wikipedia result.
And that kind of behavior means:
Quality website => Quality results for Google => Happy users => Users using Google => More revenue for Google on advertising.
Simple as that.
So if you want to get better results from your SEO today (and for years to come), you have to think in reverse: It's not because you rank at the top of Google that you will have good traffic; it's because you have good traffic that you will rank at the top of Google. Period.
Now you should be asking yourself, "How can I do SEO without doing SEO?" Pretty tricky, right?
Concrete strategies to focus on
The Brand: As I said before, Google wants you to develop a brand. A brand doesn't mean having a good name and a great logo, it means having great content and effectively solving the problem of your audience. When you do that, people will LOVE your website and share your content, and you'll have the natural backlinks every website owner is seeking.
When I say "effective," it doesn't mean only good content. It means good ergonomy, a proper design, pages that load quickly, a website compatible with all browsers and devices, etc. In technical terms: on-page SEO. But the thing that changes about on-page SEO, is that these techniques have to serve the user more than the search engine.
=> Make your website technically good for users through on-page SEO, and qualitatively good for your users through good content.
The Popularity: Google wants people to talk about you. The quality of the link means more than the quantity, and if someone influential talks about you, it's a HUGE vote for your content.
If you want to rank well, start doing some partnerships with influencers. And when I say popularity, it obviously means "linking." Does it mean that linking is only a matter of chance/money/partnership? Absolutely NOT ! You still have to do your OWN linking strategy, exchange links, create press releases, etc. What changed, is the PROPORTION. The percentage of the quality links should balance the percentage of the links you created. The first kind of links means you have great content, the second kind of links mean you are serious about your activity.
=> Linking strategies still work pretty well, but don't do it without a website that answers the problems of your audience effectively, or the proportion of your links will be bad.
The topic: To rank you, Google has to know what you are talking about. Google will look at the keywords on your content and the keywords on your links. But now (and this is the big change), Google also looks at the keywords on the content of the person doing your links. This means you have to search for websites with the same keywords as yours.
This is the main value I personally get from SEMrush. I use it to find the relevant keywords (in term of quality but also in traffic) of my website (and synonyms) so I can work on those keywords, and find other websites (blogs, forums, e-magazines) to do partnerships. Not to spam comments or forum signatures with my links, because this is exactly what Google doesn't want you to do anymore (this is why they don't want you to see your keywords on Google Analytics), but to bring the other websites value, for the owners and their users.
When you get to have a link on a website like this, don't focus on the anchor of the link, (again, Google don't want you to spam its algorithm with a lot of optimized anchor links), but on the keywords inside the content of the website. (If you search the websites or the links on the SEMrush research, you can find the best websites for you to have links, so you can focus only on the few that will get you results).
=> Find the best keywords and synonyms that will allow you to make sales and have the positions you seek, and find websites that use the same keywords that you do, and focus on them.
As you can see, we still have the four core points of a good SEO strategy: keywords, on-page optimization, content and linking. But with different objectives and new criteria, that focus is more on the user satisfaction than ever before.
Words to remember
The classical SEO techniques will allow you to be visible. SEO is not dead; it just changed, and it's not the last time.
If you want to have good results for years to come, don't forget all the SEO techniques, but focus on them to improve the user experience before all else and develop a brand that will naturally improve your positions.
For all those years, you could succeed with good SEO strategies without the quality. Today, the two criteria have to work together.
A website is nothing but a virtual store. You will never see someone make a living with a store with keywords on the window and poor products inside. Nobody will be happy.
This is the same thing happening with your website on the SERPs. As Google's business relies on a happy user, your job is to make your users happy to make Google work for you.