Law firm SEO (search engine optimization) can be a valuable part of your digital marketing strategy as someone who practices law. 
Don't believe us? 
In 2020, a Scandinavian law firm had a website that was getting little to no traction. Barely any visitors and no new customers. 
They had over 50 lawyers on their team, but they also had an old and outdated website.
But then, with the help of a single-person SEO team, a website redesign, and a company-wide blogging initiative, the law firm saw its weekly traffic zoom up by 600% in about a year with Semrush. 
Looking for a similar result for your law office? 
We reached out to a few SEOs that have seen major success working with legal clients and created this complete guide just for you.
Read on.
What Is Law Firm SEO? 
Law firm SEO (or lawyer SEO) is the practice of helping a law firm's website and overall online presence gain more visibility on search engines.
That could be through:
optimizing website structure
writing quality content
fixing any website errors
link building
and so much more
You might already have an SEO strategy. Great job! 
Or, maybe you paid for an SEO provider in the past that left you feeling unsatisfied. 
Unfortunately, there are plenty of these cases among business owners.
But, by educating yourself on the SEO basics, you can understand what it takes to get better online visibility. 
Learning SEO will help you understand what it takes to improve your online visibility as a whole and avoid paying for poor services.
Do Law Firms Need SEO? 
Yes, SEO for law firm websites is necessary for your practice to survive in the present day. 
In the US alone, the American Bar Association estimates there are 1.3 million lawyers as of 2020. 
If you've ever Googled something like "personal injury lawyer," you've seen the competition in your local market.
Pay-per-click ads, "Google screened" results, and local competitors may be dominating your local search results.
How can you stand out among so many lawyers? 
SEO can help you get more clients than your competitors often with less long-term investment than PPC (pay-per-click advertising).
The simplest way to sell SEO to law firm clients is to show what the financial impact can be if they rank for a term organically where they currently pay upwards of $200 a click with PPC.

The Importance of SEO for Law Firm Websites
Here are a few statistics from Backlinko to see why lawyers need a good website to compete against other law firms: 
The takeaway is that a great website can help you compete against huge law firms.
It's much less expensive than paying for search ads and can lead to a great return on investment (ROI), although it may take time to see the results. 
You don't need to have an entire team of digital marketers to attract clients or unlimited resources.
An insight about the Norweigan law firm we mentioned before: They only had one in-house SEO specialist. Just one! Yet they still achieved impressive results using our SEO toolkit.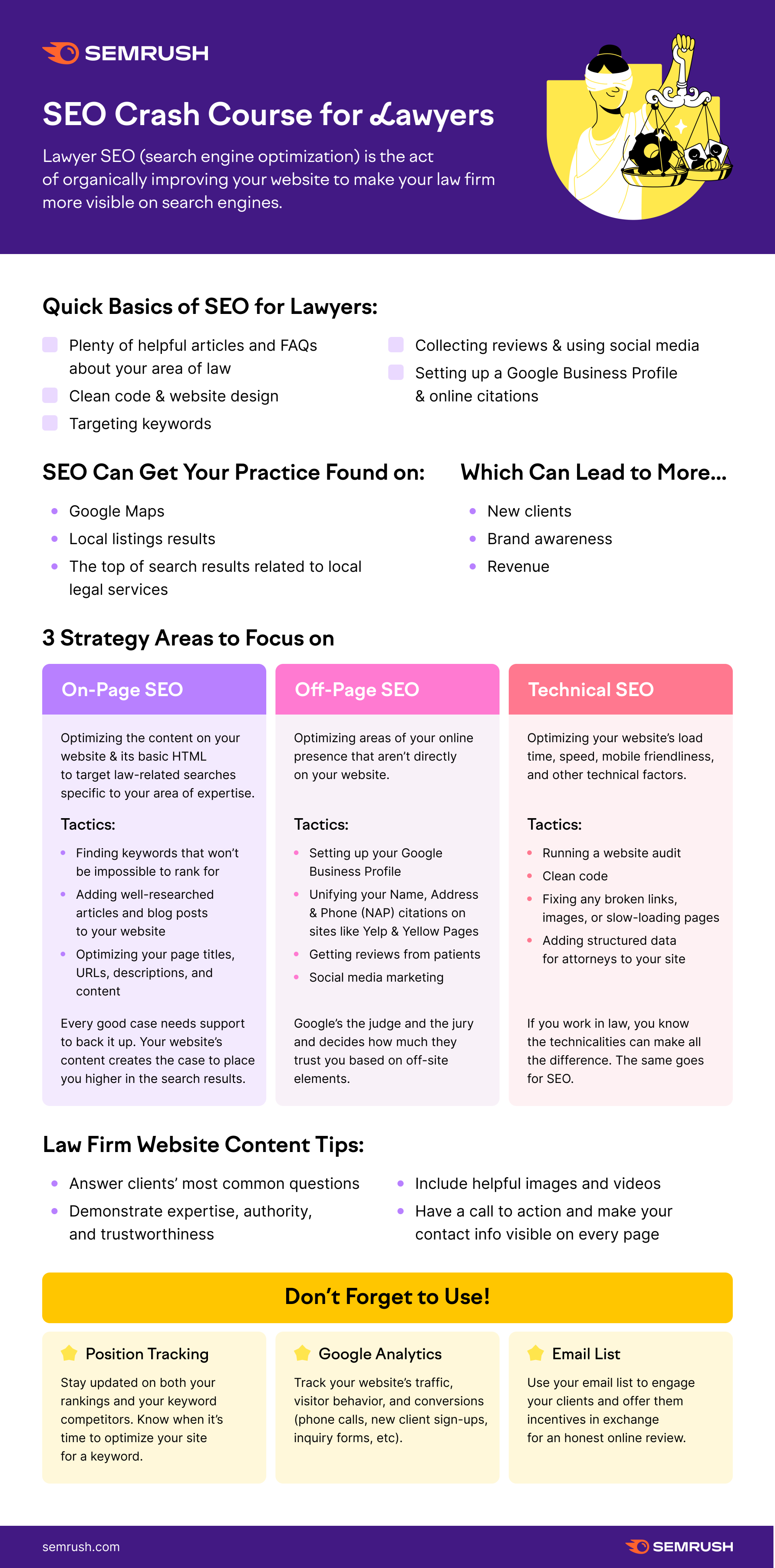 Lawyer SEO 101: On-Page, Off-Page, and Technical Tactics
Three Main Categories of SEO Actions
SEO is a multi-faceted process that improves a brand's online presence by helping it rank higher in search engines. 
SEO actions can be divided into three categories: 
Technical SEO: Actions that affect both user experience and a search engine's ability to crawl and index your site 
On-page SEO: Creating website content that appeals to visitors and search engines
Off-Page SEO: Online actions from another website that impacts your website's rank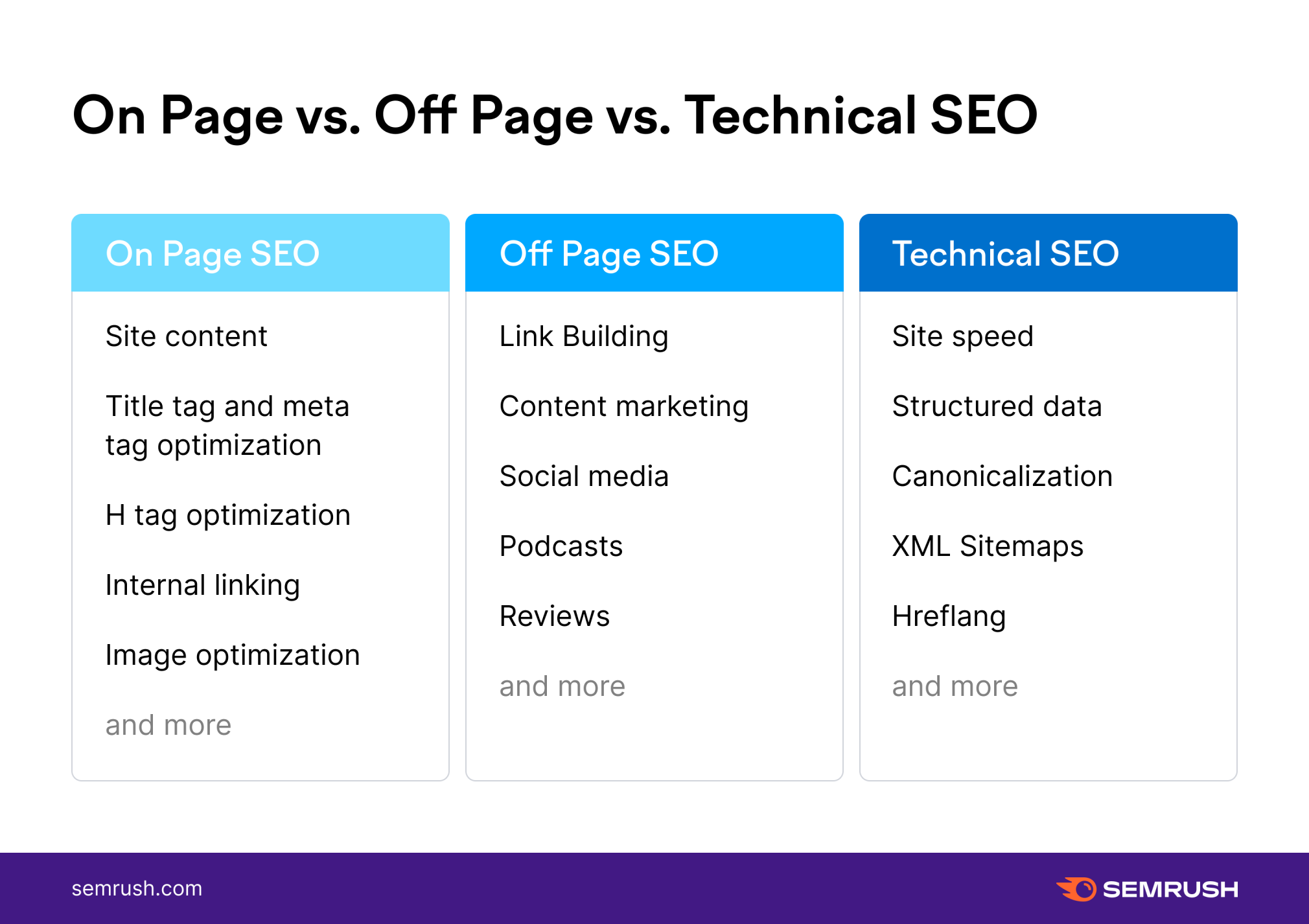 When you pay for SEO services, you can expect your vendor to perform some of those actions listed above in order to help your law office's online visibility. 
Learning On-Page SEO for Attorneys 
On-page SEO mainly deals with the written and visual content on your website. It's the text that lives inside HTML tags that can make a big difference in your website's rankings Optimizing these factors can lead to better visibility and more website visitors.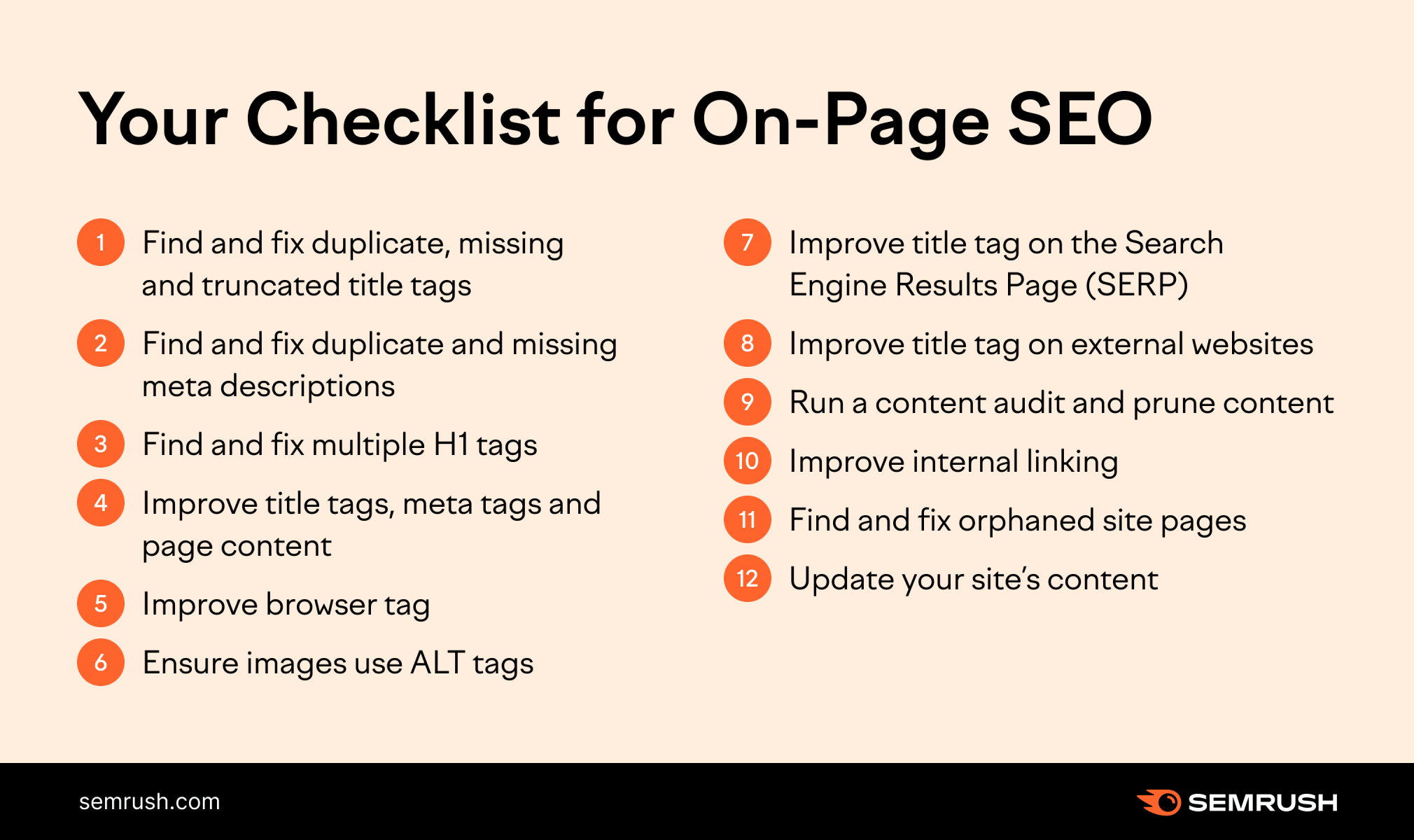 Your Money Your Life (YMYL) and Expertise, Authority, and Trustworthiness (EAT) 
Google has a strict set of guidelines for websites that can affect a person's livelihood. Websites like these fall into the "your money your life" (YMYL) category. 
Search Quality Evaluator Guidelines are especially strict on YMYL websites which provide significant information that can impact your:
Financial stability 
Safety
Happiness 
Health
As a law firm, your webpages can help or hurt all of the above. Content that provides legal advice must be overseen by an expert in the legal field. 
To make sure of it, Google evaluates YMYL websites based on expertise, authority, and trustworthiness (EAT). 
Does that mean you need to write every single bit of content on your site? 
While that would help, you don't need to do that. 
Hiring an external agency to write a blog post that summarizes a recent, high-profile legal case is fine. 
Having a cheap ghostwriter create a blog post about the first steps to take after a hit-and-run car accident wouldn't be a good move (unless they practice law themselves). 
Writing high-quality content takes time and expertise, but it's important. 
Location Pages
As a lawyer, you probably serve more than one area. You might even have multiple offices in different areas to help more people with their legal issues. 
Location pages allow website visitors to know whether or not you're close enough to help them with legal services. It acts as a good resource page for leads wondering what to expect from you and how their case might be treated under their area's laws.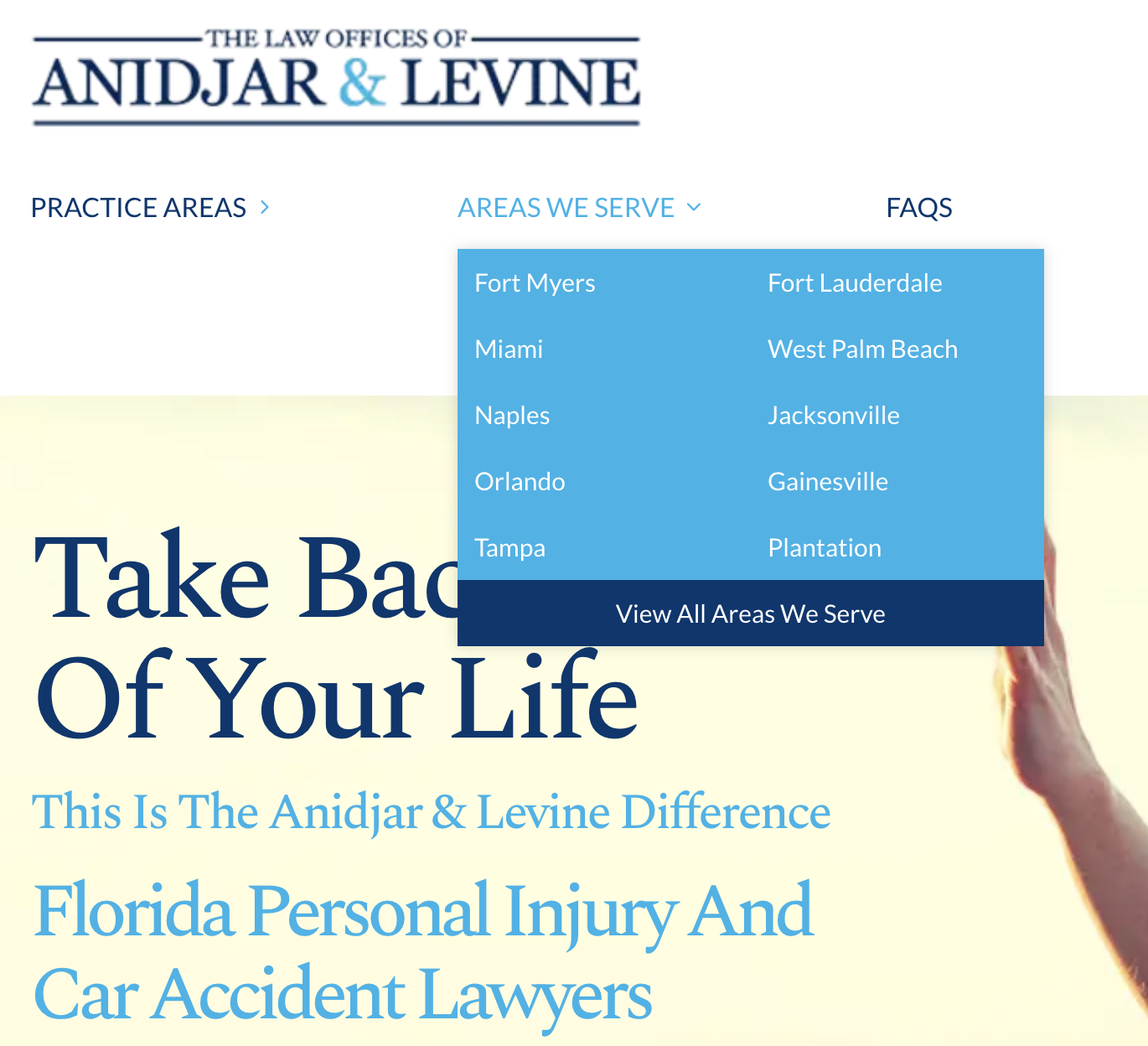 It also makes it easier for search engines to rank your website for location-based keywords. 
Location-based keywords might have a lower volume than some search queries that you're looking at. However, people searching for this term are in the mindset to purchase. 
Notice how the terms below have a "C" for commercial intent:

Creating location-based pages linked to one main webpage can help you rank for keywords that can reach your target audience and boost your rankings. 
Creating location pages for surrounding areas also gives you an opportunity to reach searchers beyond where your practice is located. 
Service Pages
Creating service pages helps online visitors and web crawlers understand your website. 
You'll want to start off with a main service page. Then you'll link additional resources like in the example below:
The main service page is linked in the navigation and the "read more" in the sections links to additional resources. Doing this keeps your webpages no more than three subfolders deep and provides an easy way to navigate your website. 
Your Law Firm's Blog
So, you've published the main pages of your website. Now it's time to create additional content for your law firm's blog. 
The thought of blogging may not excite you. Let the potential results excite you instead. 
The graph below shows Codex Advocat's visibility for 700 keywords before and after producing 500 high-quality articles on their blog.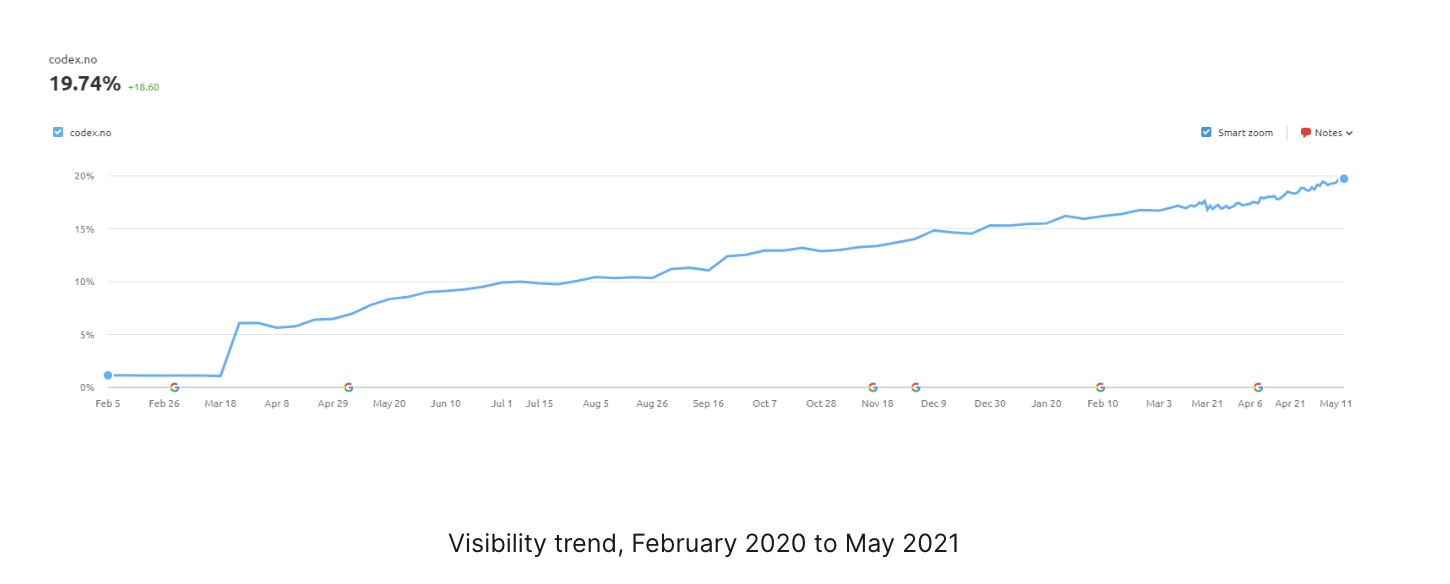 Their former in-house SEO specialist said that they had every lawyer at the firm help write hundreds of articles. 
It wasn't always an intuitive process for our lawyers. People go to law school for years to make sense of the complex jargon that frames legal systems. Attorneys are used to understanding—and writing—extremely dense texts, traditionally making heavy use of professional terminology and a lot of commas and embedded clauses.
It gets easier over time to write articles for your law firm's website. Coming up with new topics to write about can be a lot easier with the right keyword research tools. 
You can use Topic Research to see trending topics to get started with. 
You can also use the Keyword Magic Tool to find the right keywords for these topics. To find a solid title, click on "Questions." 
Visit forums and social media pages related to your field of law to come up with unique topics/keywords that your competitors haven't even thought about. 
Over time, relevant content attracts online traffic. 
The best blogging tactics change depending on what field you're in. 
Former Senior SEO Analyst of Law Offices of James Scott Farrin writes: 
The type of law can dictate strategy mostly because of the content needed to cover the scope of practice areas. I find that personal injury clients have a wider scope like car accidents, workers' compensation, disability, mass torts, and more. A divorce attorney, immigration attorney, or eminent domain attorney are usually laser-focused on their one core practice area.
For content that doesn't necessarily require an expert's opinion, you can affordably outsource it to a content writer on a platform like Semrush Marketplace.
Optimize Your HTML 
Wait, wasn't HTML under technical SEO? 
Yes, SEO is a combination of many factors at play. On-page SEO focuses more on the content within the tags. 
Heading tags are pretty crucial to on-page SEO success and one of the most essential elements to optimize. 

The text between the "< >" signs is what defines what a tag does. The example above shows heading tags 1-6. They change the size of the text and help web crawlers read your webpages. 
For any page you're optimizing, the most important keywords should go in your h1 tag. Then, any related keywords should go in your h2 tags. For h3 tags—you guessed it—use keywords with even less volume/importance. 
Including your target keywords in your header tags sends a signal to Google saying what your page is about. 
You'll also want to use keywords in your meta tags.
Meta titles and descriptions contain the information shown on search engines. 
A meta title (AKA title tag) is what will show up on a search engine result and a webpage tab. Similarly, a meta description is what shows up as a description on search engines. 
There are nuances to optimizing your HTML for on-page SEO. If you're completely new to using HTML, check out this piece on SEO for complete beginners. 
Off-Page SEO for Attorneys 
Off-page SEO is all the parts that affect your website's rank without it actually being on your website. It doesn't matter how much you optimize your website if you have bad off-page SEO in the form of negative reviews or incorrect business information. 
Google Business Profile and Local SEO for Lawyers
Google does a thorough search of the Internet to find information about your company, particularly your business': 
These crucial pieces of data are collectively referred to as NAP, usually found on your Google Business Profile (GBP). 
GBP is what gives your business the chance at true local visibility because it powers local listings, and most importantly, local packs: 
Ranking for location-based queries is one of the number one ways to get more clients through search marketing. If you type in something like "lawyer in Orlando" you'll see similar results. 
After you've checked that your law firm's information is correct on your GBP, you'll need to check that it's right across the web. Inconsistent NAP information on other directories could hurt your chances of getting in the top 3 spots of the local pack.
It sounds like a lot of work, but it's not with the right software. 
Through our Listing Management tool, you can verify your NAP info across the web and maintain it. When you provide accurate information, it will check internet directories to make sure everything is current.
The Listing Management tool also lets you track how your business ranks in Google Local Finder for up to 5 keywords, in up to 3 zip codes for each keyword. 
Paid subscribers have access to Google Maps keyword rankings as well.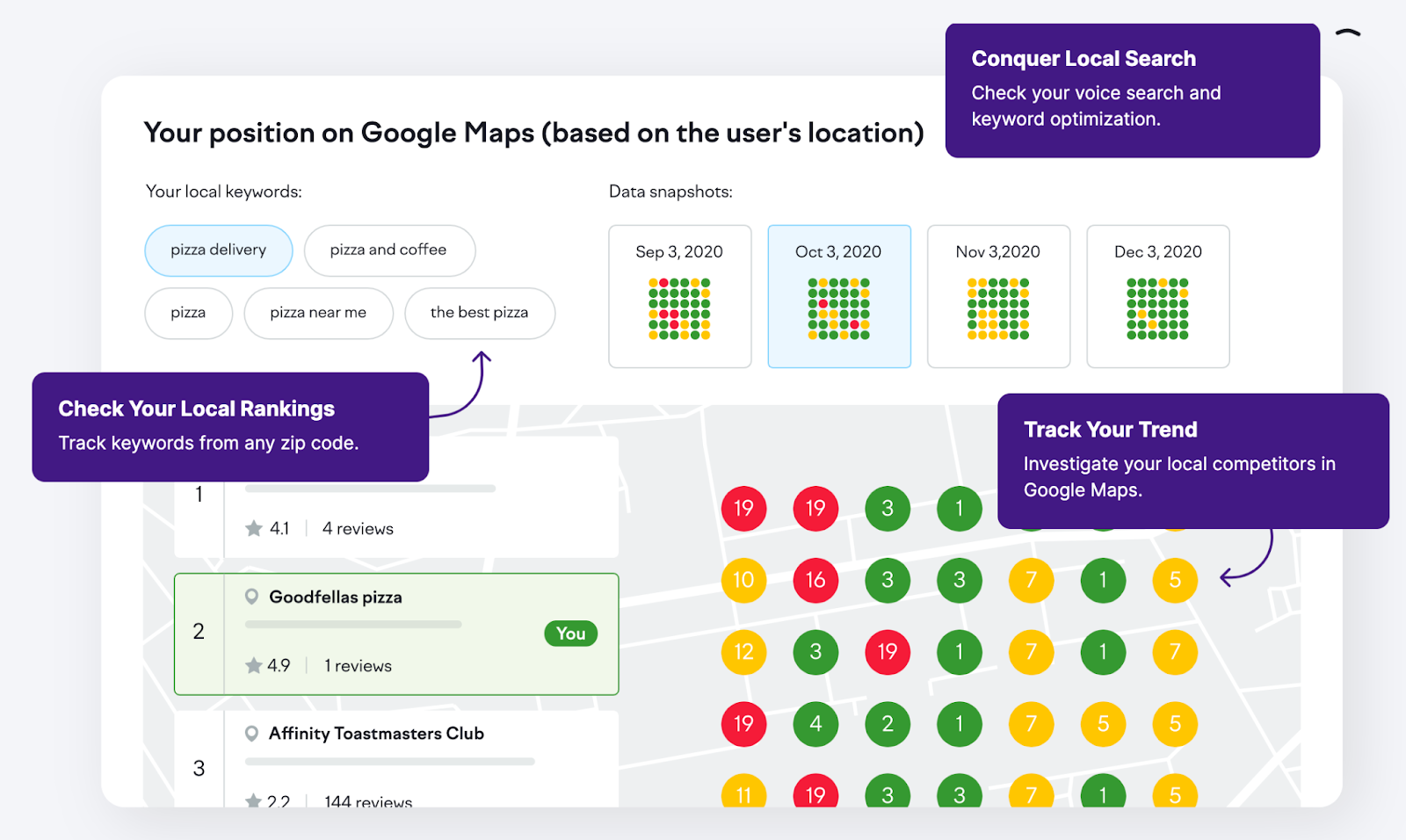 If you have multiple locations, you can set up more than one GBP. Doing this can increase your chances of getting the right pair of eyes on your website. 
Aside from updating your information on your GBP, think about adding your law firm's services to your profile as well. 
It helps potential clients quickly know which services you offer, but it helps with your keyword rankings too. 
You can use Semrush's Organic Research tool to see which terms your competitors are ranking for and use them for your own benefit.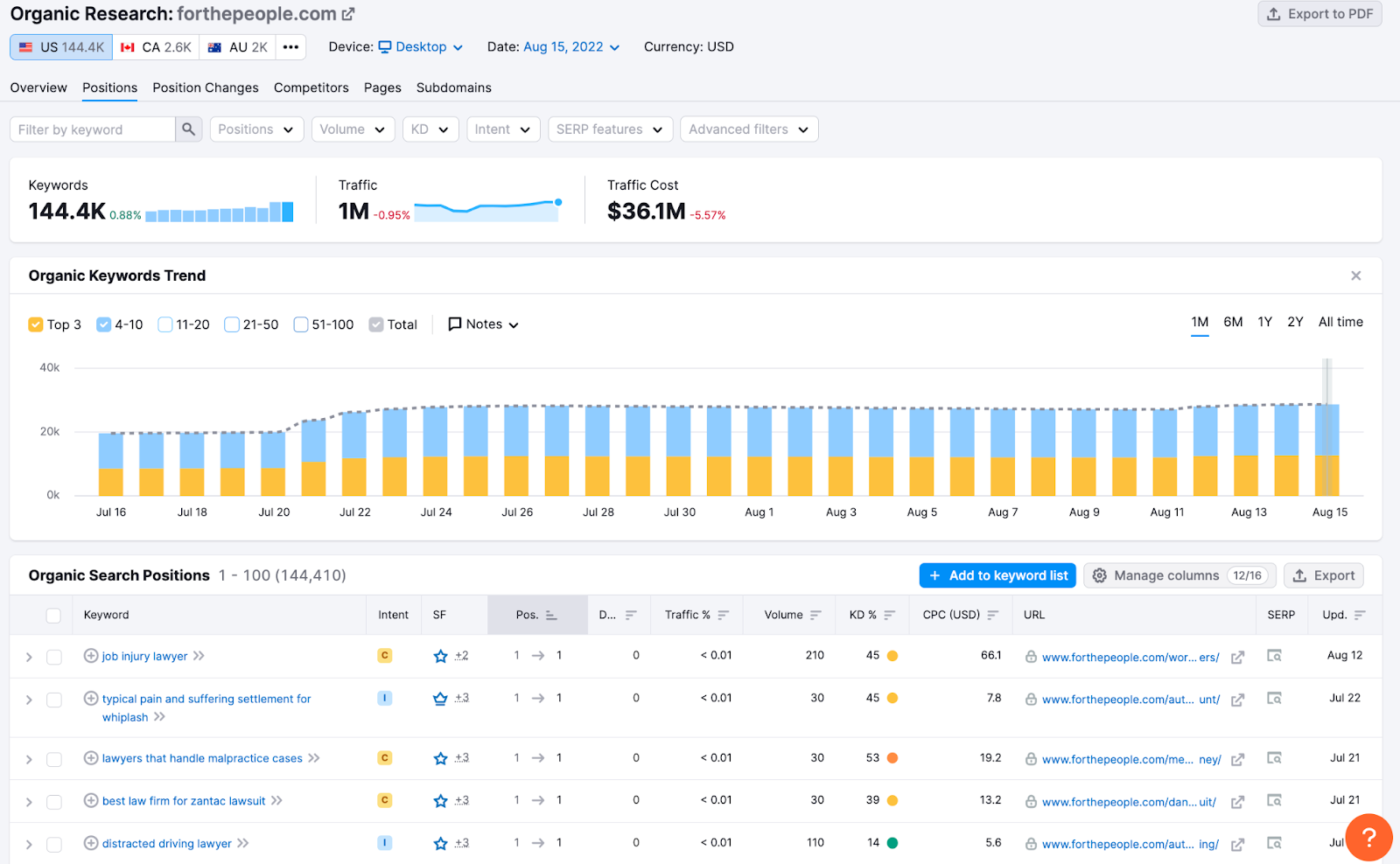 Using keywords like these in the product listings section can give you a competitive edge over other local lawyers on the SERP.
Google Screened for Lawyers 
While it's not free like organic SEO rankings, getting Google Screened can help boost your online visibility in a highly competitive market. 
It's Google's way of adding another check to your website's EAT. As a result, it rewards lawyers with the first position on the SERP.
Link Building for Lawyers
Getting links from other domains to your domain, called backlinks, is a major ranking signal Google uses to place your site on the SERP. 
Lawyers are experts on difficult topics, which means other websites are often looking for a quote from one. HARO (Help a Reporter Out) is a free way to potentially get backlinks from big news outlets. That looks great to Google, which can bring your listing to the top of the SERP. 
Buying backlinks that put your site on spammy websites will hurt your off-page SEO. Google can penalize you for this and make sure your website can't rank on its search engine. 
Use a tool like Backlink Audit to monitor your backlink profile and keep it healthy.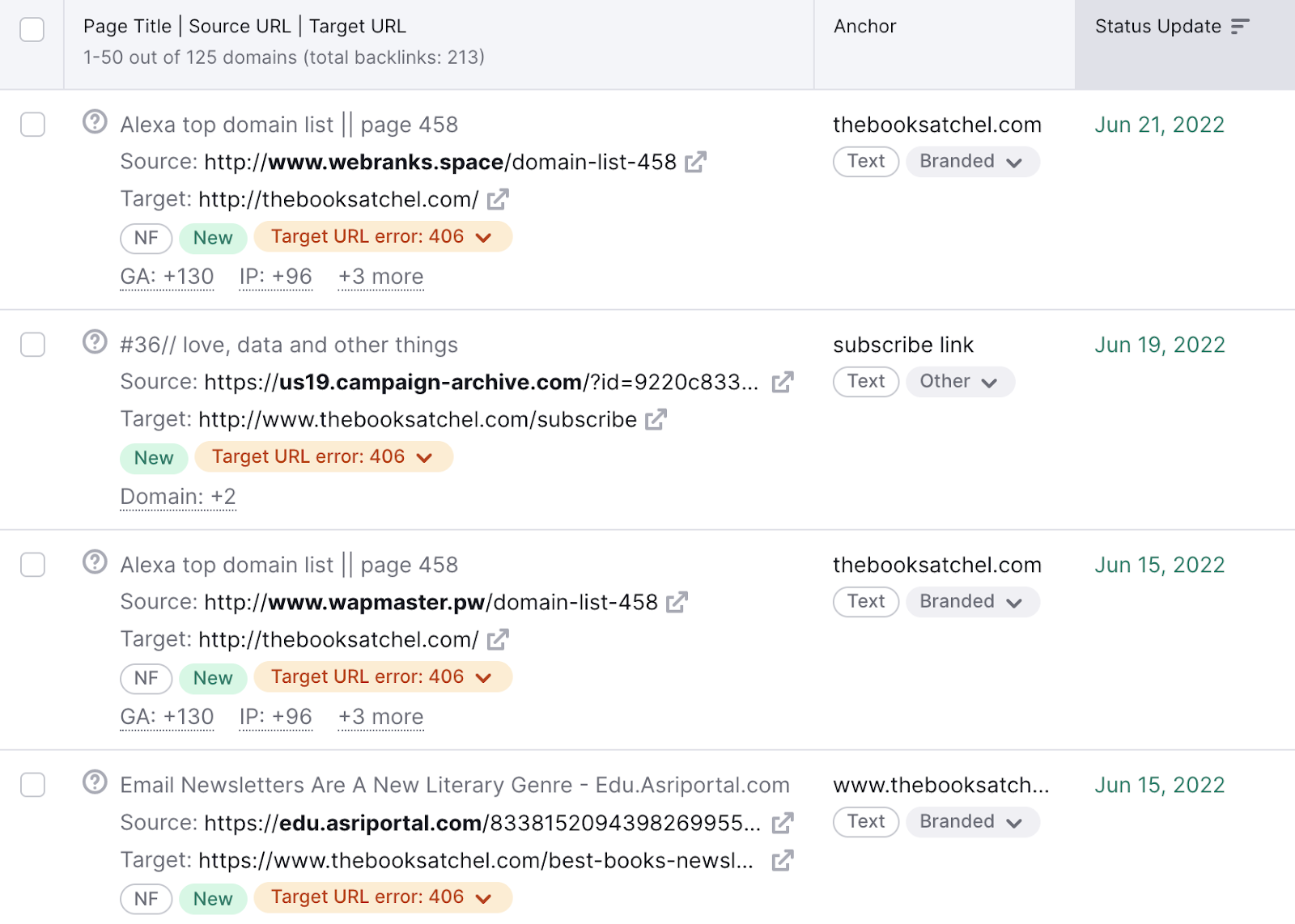 Link building tactics that could work for law firms include:
Acquiring links to your site through PR press releases
Sponsoring local events and getting hyperlinks from news outlets and event webpages
Getting your law firm listed in local directories and websites about your town or city
Contributing guest posts to other publications in your industry and linking back to your website
Finding broken backlinks in your niche and reach out to them, suggesting updating the link to your site
Finding unlinked mentions of your law firm on the Internet and reach out to ask for a link
Creating resources on your site that are worth linking to
Social Media & Reviews 
Having a social media profile gives you a platform to market your content and gives people an opportunity to connect with your law firm. 
It also is another place clients can rate your website. Good reviews can boost your SEO efforts and prove to leads that you're the right lawyer to take on their case.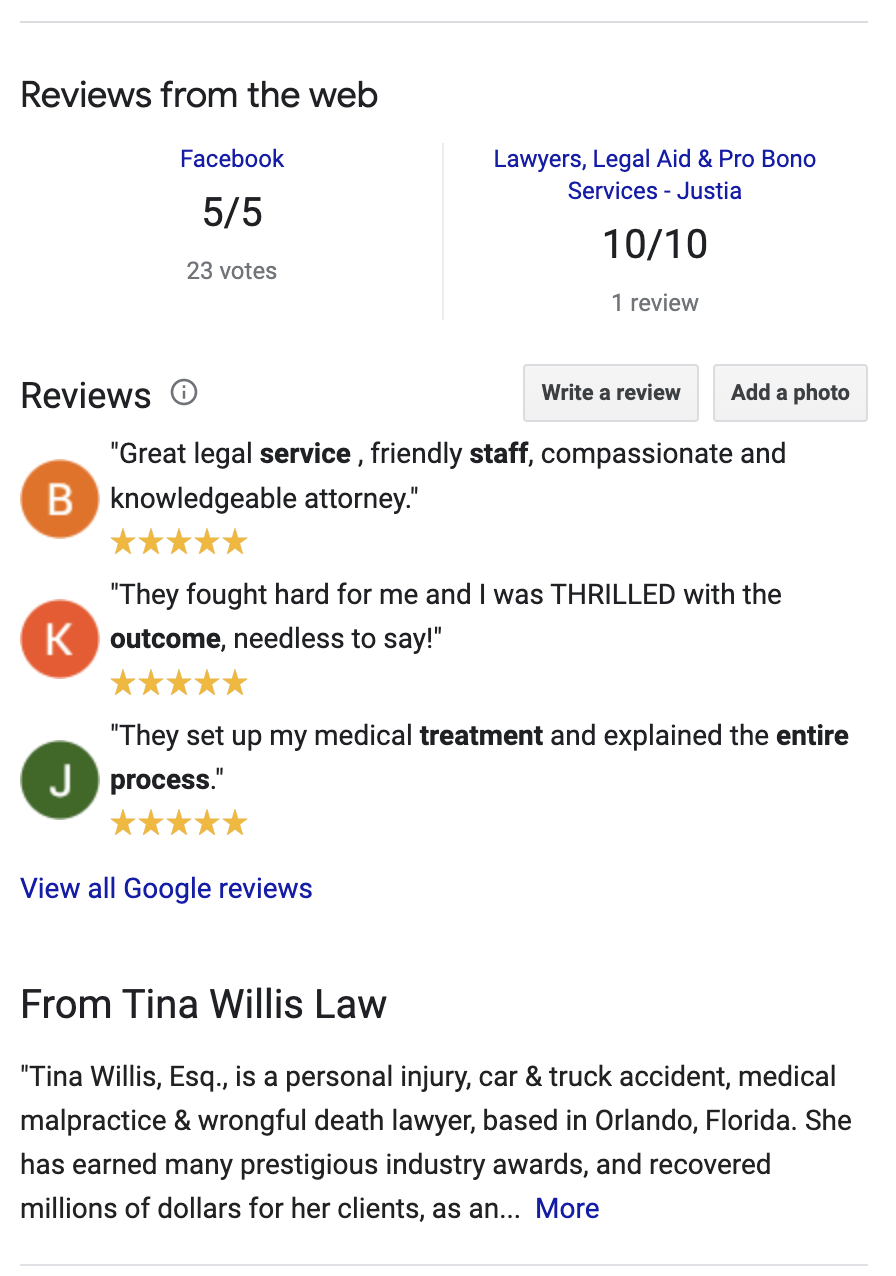 After you win a case for a client, you can generate an honest review by following up with an email. Ask them for an honest review on your social media page and on Google to improve your off-page SEO. 
How Technical SEO Helps Attorneys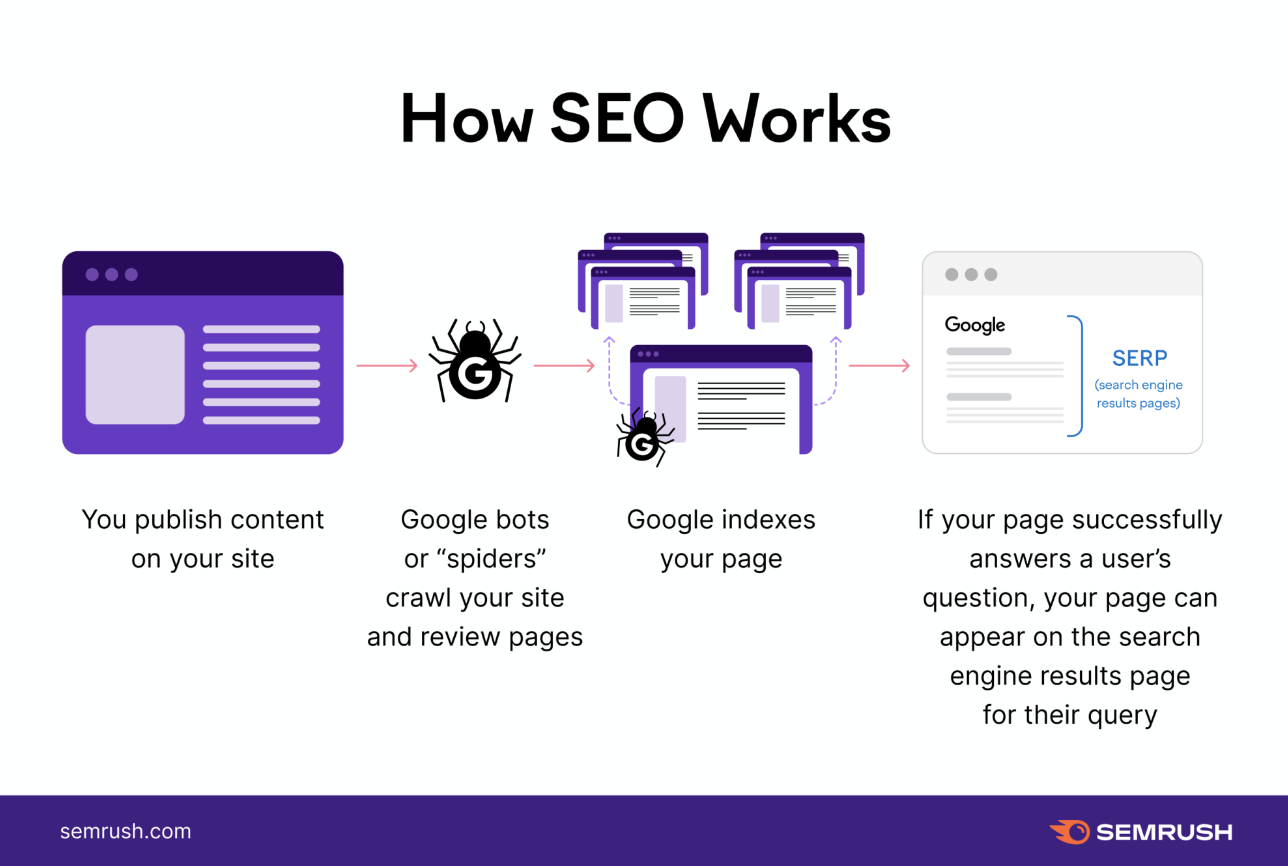 Good technical SEO makes it easier for search engine crawlers, but also for human visitors to find and understand your law firm's site. 
A word of caution: technical SEO can be very hard. There are some easy fixes, but messing around with your site's code could mess up your site's health indefinitely. 
Here's what you could expect a good SEO pro to improve on your website. 
Site Architecture 
Take site navigation and architecture as an example of why technical SEO matters. Let's say you have a location in Orlando, FL, USA, and a corresponding webpage somewhere on your site. A potential client from Orlando wants to see what areas you serve on your website. 
They click through your navigation page, but can't easily find what locations you serve. After clicking through every main link on your navigation bar without finding the information they need, they get frustrated and leave for your competitor's website instead. 
In a way, web crawlers are the same. 
If your site architecture is missing breadcrumbs or has subfolders that are more than three levels deep, search engines may miss crawling and indexing that page completely. 
Also, bad site architecture and navigation can hurt the way your webpages pass along authority. 
Before becoming Senior SEO Analyst and Wayfair, Andrew Prince was the Former Senior SEO Analyst of the Law Offices of James Scott Farrin. Here's how he weighed in: 
The biggest recommendation that can help a law firm, in the long run, is to improve site architecture by slimming down the main navigation. By keeping the navigation smaller, it concentrates more of the internal link equity to the core pages for SEO while also simplifying user experience." 
Link Equity
Link equity is the concept of how one URL can pass authority to another, either within your site or from another domain. Too many web pages on your website can make it hard to interlink them together, which is bad for a few reasons: 
The homepage can't pass down its authority as efficiently 
You might end up with web pages without any links to them (orphan pages) 
Some of your webpages may only have one webpage linking to it 
Core Web Vitals 
Google has an unknown number of ranking factors, likely in the hundreds. While many are unknown, Core Web Vitals (CWV) are public. This public set of metrics helps Google's algorithm decide where it will place a website on its SERPs (search engine results pages) based on how fast and user-friendly the page experience is. 
It breaks down into three measurements: 
Cumulative Layout Shift (CLS): measures visual stability and shifts 
Largest Contentful Paint (LCP): looks at how long it takes to load the largest element on your webpage 
First Input Delay (FID): measures how long it takes for your webpage to respond to user interaction (i.e. clicking on a button or a link)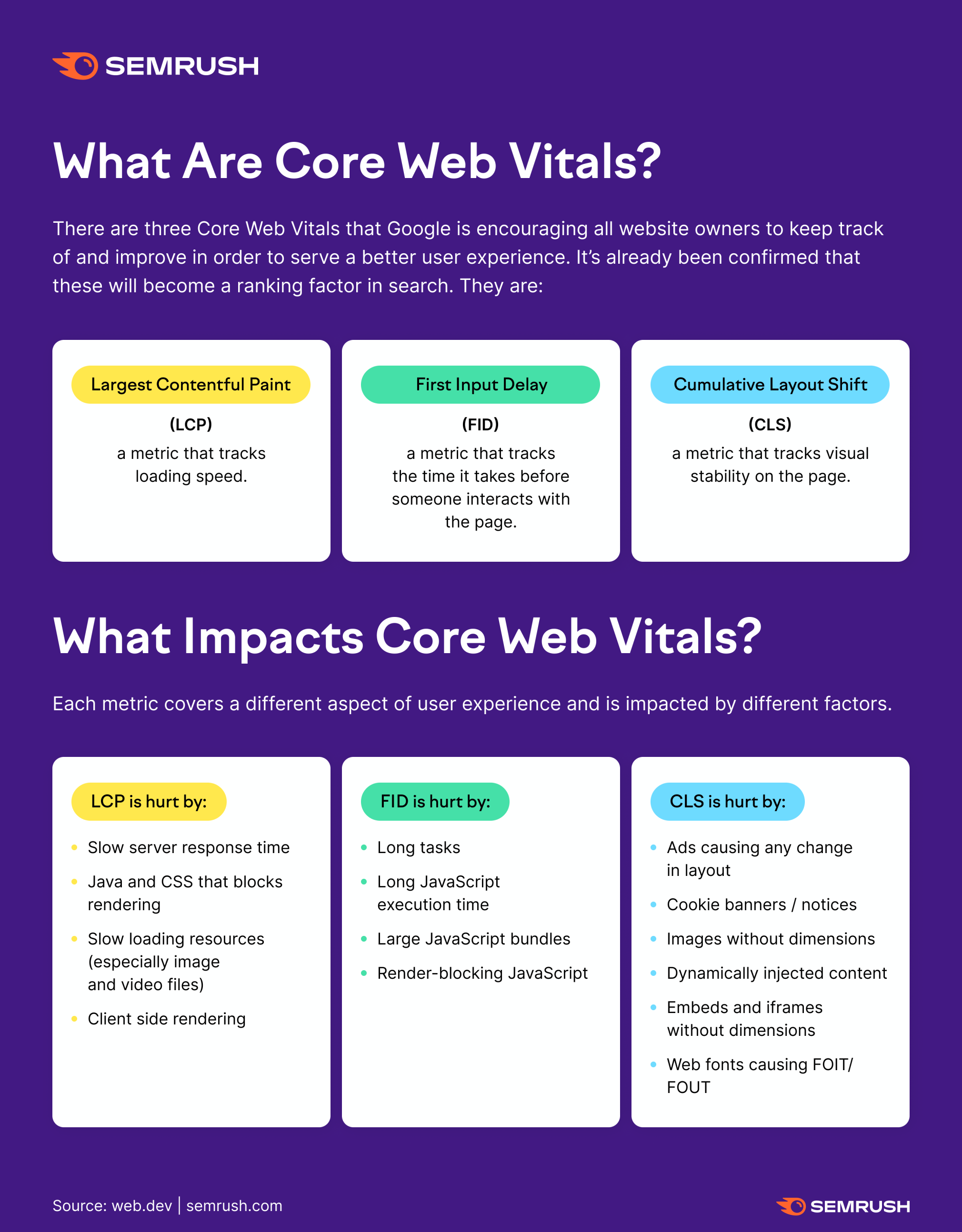 Instead of setting a stopwatch, you can use a tool like Site Audit. It has 140+ site health checks, including a CWV tester. You can crawl up to 100 pages of your website for free, which brings us to our next point. 
We ran a Site Audit on the largest personal injury firm in the US, Morgan and Morgan. Their website says they have over 800 lawyers. 
How can you compete with over 800 lawyers? 
Through boosting your technical SEO and core web vitals. 
Site Audit measured the three CWV metrics on 10 of their web pages. It got a whopping score of zero. Not a single audited page status was ranked as good: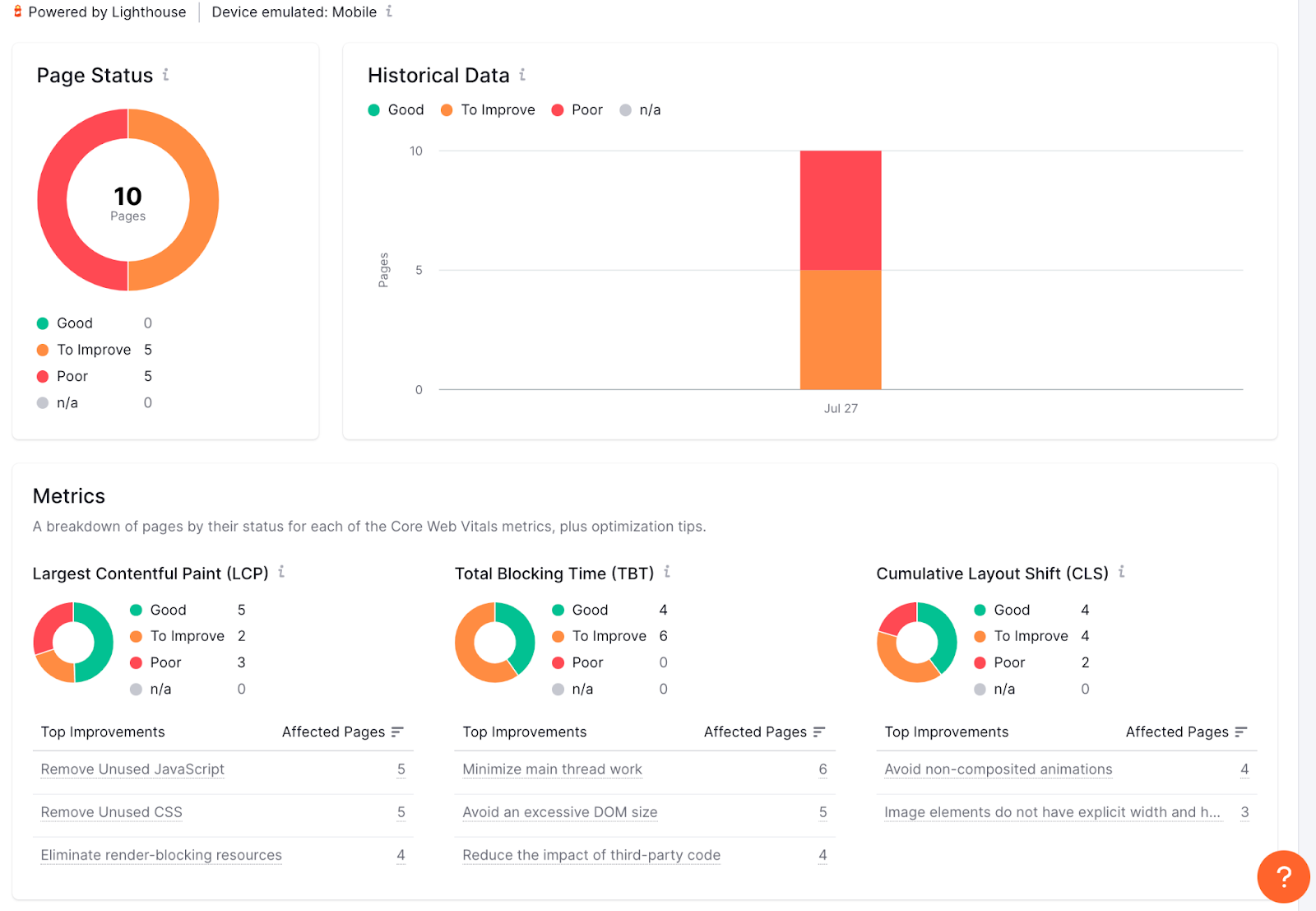 It's true that you may not be able to compete with the largest personal injury law firm on a national level, but finding weaknesses like these in your competition can help you plan your website's competitive edge on a local level. 
Site speed and page experience can be a major asset in helping with your law firm website's SEO. It can be the difference between you getting a higher position on the SERP or your competitor. 
So, once you minimize issues like excessive code and large image files, you still have to keep an eye on your site's health. Just like your own physical health, a website needs checkups. 
...Regular technical health checks performed with the platform's extremely useful Site Audit—something coming especially handy during and after critical moments of the site migration.
Clean and Helpful HTML
Hypertext markup language (HTML) is the skeleton of your website. Without it, your website is a big blob of nothing. 
HTML helps create the basic structure of webpages. Also, it helps search engines and people understand the content of your website. 
Examples of HTML working on a website include: 
Headers (h1, h2, h3) 
Paragraphs 
Descriptions on search engines (meta descriptions) 
Links 
Images 
Bullet lists 
Having clean HTML that helps both search engines and searchers easily read your content is good for technical SEO. Use HTML tags to add structure to your website's content. 
Structured Data for Your Law Firm Site 
Structured data, also known as schema markup, help search engines understand key information about your website. 
Adding a little code to your site's theme can sway search engines to give you more space on the SERP with rich results, review ratings, and additional sitelinks. 
Searchers looking for legal advice benefit from easily finding important information about your business. Adding markup can also prove you're the right match for a potential client: 
Changing your site's code can be a tricky process. While you should leave this task to a web developer, it's not impossible to do it yourself.
You can use structured data on your law firm's site to confirm your practice's:
Overall review
Forms of payment accepted
Hours of operation
Awards
Address
Frequently-asked questions 
Phone number
Languages spoken
You're not limited to these alone. Schema.org has a detailed list of recommendations for structured data for attorneys. 
Feeling brave? Have an in-depth guide on adding structured data to your site. 
Measuring Your Results 
Tracking your results lets you understand when your search strategy is working and where it needs improvement. You can use Semrush and Google Analytics to measure the effectiveness of your campaigns. 
Tracking Your Results with Google Analytics
Google Analytics can show you which campaigns are working best through integration with call tracking software. Software like Call Tracking Metrics (CTM) can track texts and calls through a dynamic phone number. 
Also, Google Analytics can track your law firm website's visitors to help you narrow down your most popular pages. Set up a conversion tracking with goals to see your most valuable content. 
Tracking Your Results with Semrush 
Our Position Tracking tool makes it easy to see what keywords you're ranking for and their respective SERP positions. 

It's a simple approach to keep track of when you should optimize for a particular term and when you don't. You can also monitor when a SERP feature appears for your content. Read more about the top uses for the Position Tracking tool in this blog post.
How to Find the Right Lawyer SEO Specialist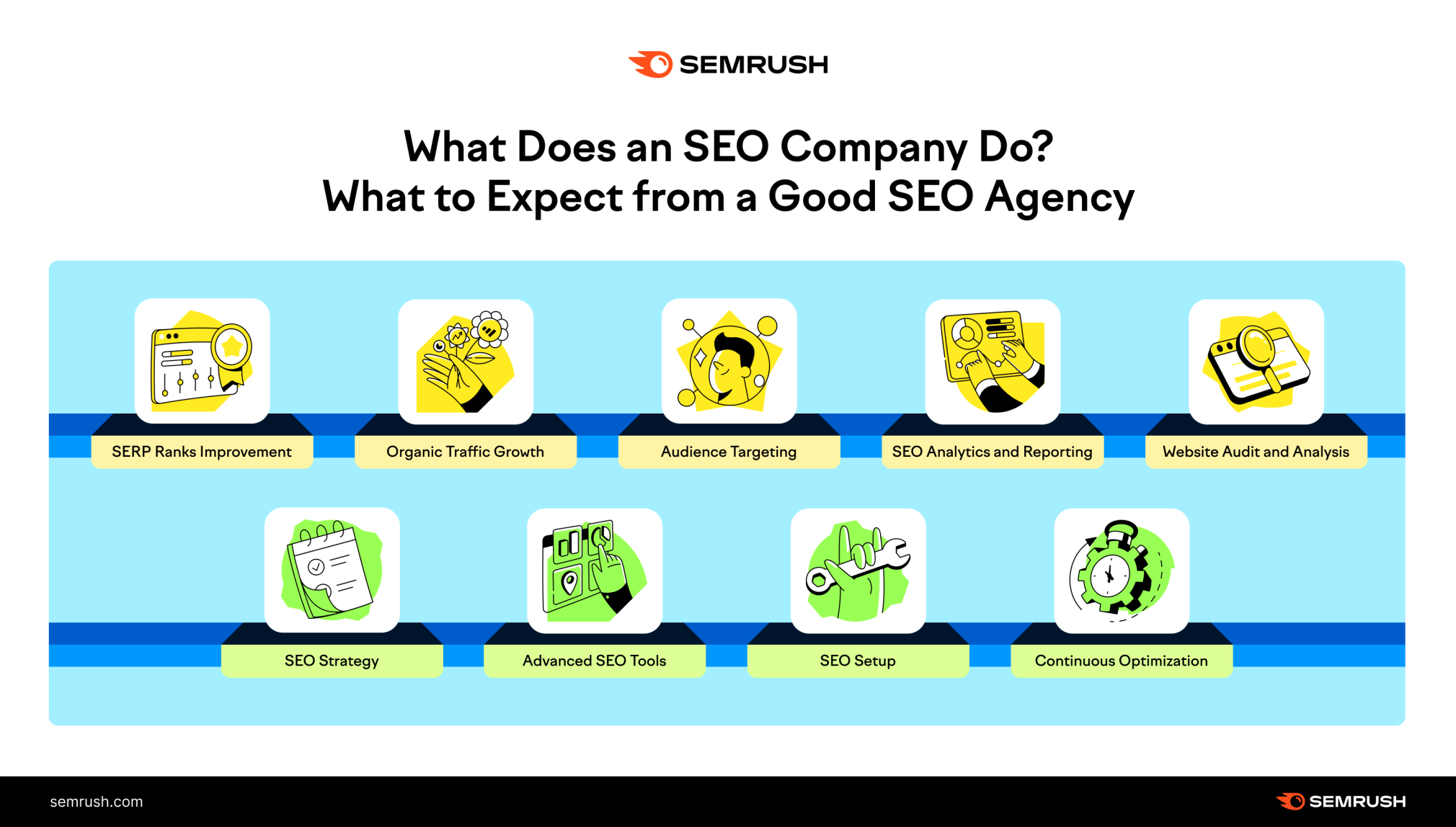 There's a large chance you've hired a marketing team to help with your SEO. At the least, you've considered it. 
You might be wondering why you're throwing thousands of dollars at an SEO specialist without understanding what they're doing. That's frustrating, especially when you can't see how it's helping your practice. 
It helps to find an SEO specialist with experience with your specific type of law. Search engine marketing tactics change depending on what field of law you're in. 
Adam Gingery from Majux Marketing, a nationally recognized marketing agency for lawyers, agrees.
...You can't bypass SEO and support your business through PPC advertising alone. Practice areas like immigration and family law are exceptions because the leads are cheap, but in PI [personal injury], if you want your own leads (not buying them from a lead gen service), you have to invest in organic SEO.
SEO also differs per field of law. He advises law firms to choose an agency that has experience creating a content strategy for your niche. 
…Content strategy and targeting vary quite a bit. 
In personal injury, for instance, you can look at potential clients in three stages of a funnel:
—People who aren't sure if they have a case—i.e., "research phase" intent (ex. "Can You Sue For Pain and Suffering After a Car Accident?")
—People who think that they might have a case and want to know more about the process of filing a lawsuit (ex. "How Long Will it Take to Get My Medical Bills Paid if I File a Personal Injury Lawsuit?")
—People who have decided they need an attorney are looking to evaluate potential representation (ex. "Personal Injury Attorneys Near Me")
Immigration, criminal defense, corporate, tax, and other practice areas all have different funnels, and you need to strategize accordingly.
Ask them about their plan, a rough estimate of when you should expect content, and if they can forecast any specific range of traffic for you. 
A Final Word on SEO for Law Firm Websites 
Understanding the fundamentals of SEO for law firms can help you understand whether or not an SEO specialist is the right one for you. 
You can always use Semrush's free suite of tools to check an agency's work and progress.
Whether you choose to outsource your SEO or DIY it, you can now confidently say you understand how search engines can drive new clients to your practice.